This Simple Makeup-Removal Tip Could Banish Wrinkles
Taking off your makeup at the end of the day is an important beauty ritual, but is this cyclical wear and tear causing wrinkles? Alyssa Clough at MIMI has the answer.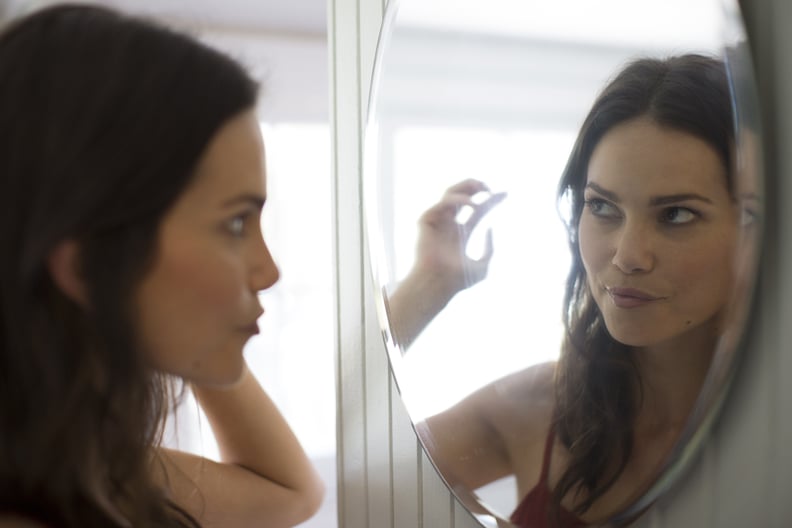 Apply makeup every morning, remove it every night, tap on eye cream, and repeat. All three steps are more or less unavoidable, and with wrinkling around the eye a concern for women of all ages, we got to thinking . . . Is the vicious cycle of applying and removing our makeup giving us wrinkles?!
Luckily, we have experts like Marianne Pistilli, PA-C of Schweiger Dermatology Group, to set the record straight.
This is the part where you let out a sigh of relief. Pistilli says removing your makeup will not cause wrinkles, per se. Meaning we're good to continue applying and removing our makeup as we please, but should go forth with a gentle touch. Vigorously scrubbing should be avoided, which is why most people prefer the various makeup-removing wipes available.
Pistilli's favorite wipes are Almay's towelettes ($6), while I prefer Neutrogena's ($8), and Real Simple Beauty Director Heather Muir swears by Yes to Cucumbers wipes ($5). As you can see, how you remove your makeup is a personal choice, and there are lots of effective, gentle options out there.
So there you have it. I hope you can now remove your makeup with a clear conscience and rest assured that as long as you tend to opt for a gentle touch and formula, you're not setting yourself up for wrinkles in your near or far future.
More from MIMI:
The Only Product You Need For Pesky Dark Circles
These Beauty Secrets Are Editor-Approved
Are You Over-Exfoliating Your Face?