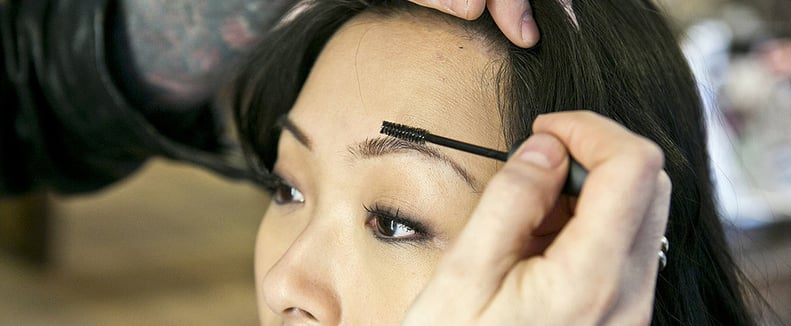 As POPSUGAR editors, we independently select and write about stuff we love and think you'll like too. If you buy a product we have recommended, we may receive affiliate commission, which in turn supports our work.
You tweeze them, get them waxed, or even threaded, but do you also fill in your brows? This simple step is often overlooked, but whether you have on a full face of makeup or just a touch of foundation, well-groomed brows are the key to a flawless look. MAC senior artist Luc Bouchard shares the tricks for achieving perfectly groomed brows with a naturally flattering result. Plus, check out our downloadable cheat sheet.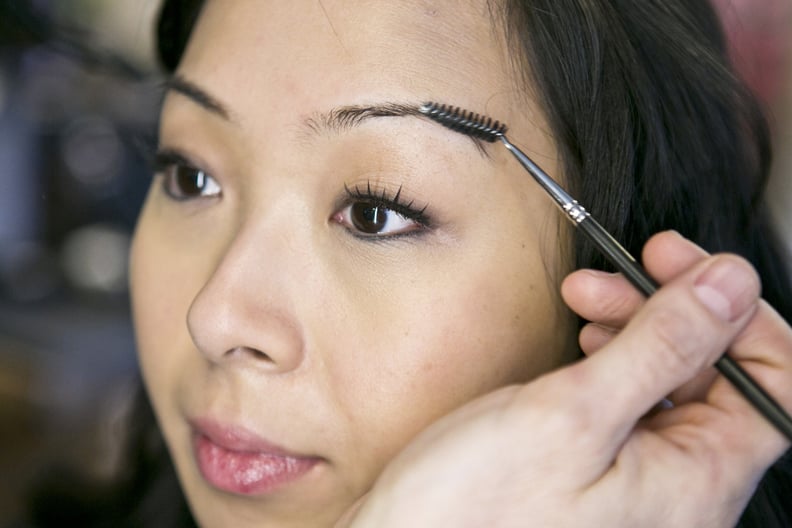 Brush Them
Before you start doing anything, Bouchard recommends brushing everything out first so that you're working with your natural shape.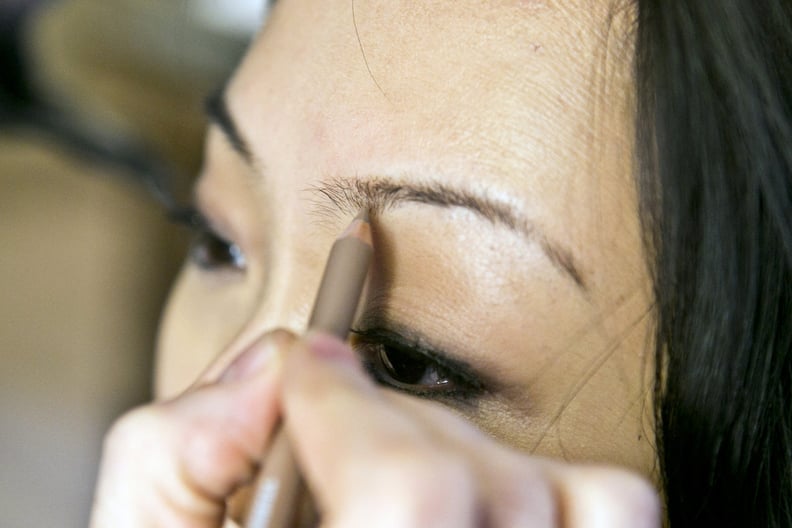 Find the Right Shade
Next, Bouchard says to evaluate how much color you need. He likes to generally go a shade lighter than the natural color of your brows. "This way it creates a shadow under the hair," he explains.
His product of choice is the MAC Veluxe Brow Liner ($20) because it's a pencil that turns to powder for a more natural effect.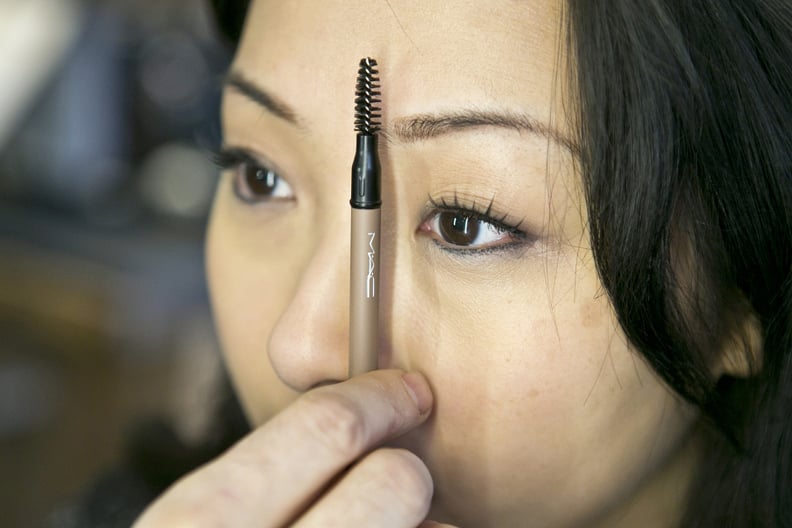 Get the Right Shape
To make sure you're creating the most flattering look, Bouchard advises using the pencil to measure out the proper angles. First, line up the pencil at the side of your nose and make it go straight up. That's where your brow should start.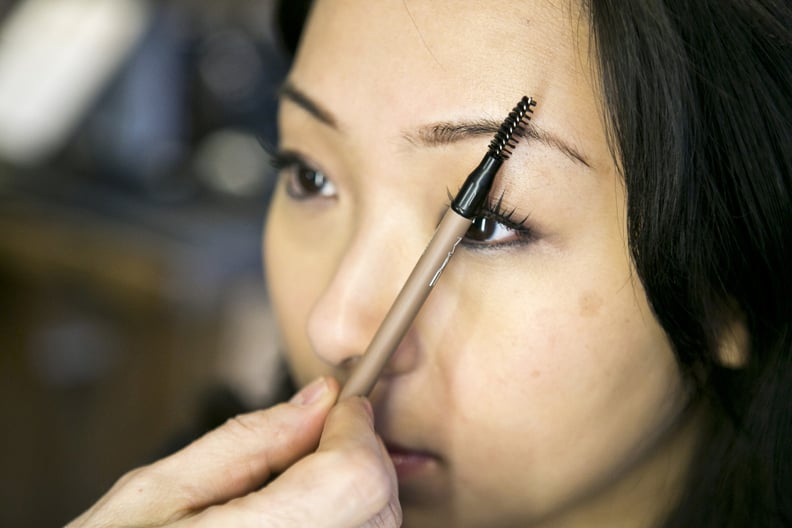 Get the Right Shape
Next, line the pencil up from the side of your nose and make it pass through the center of your iris (make sure you're looking straight ahead). This is where the arch in your brow should be.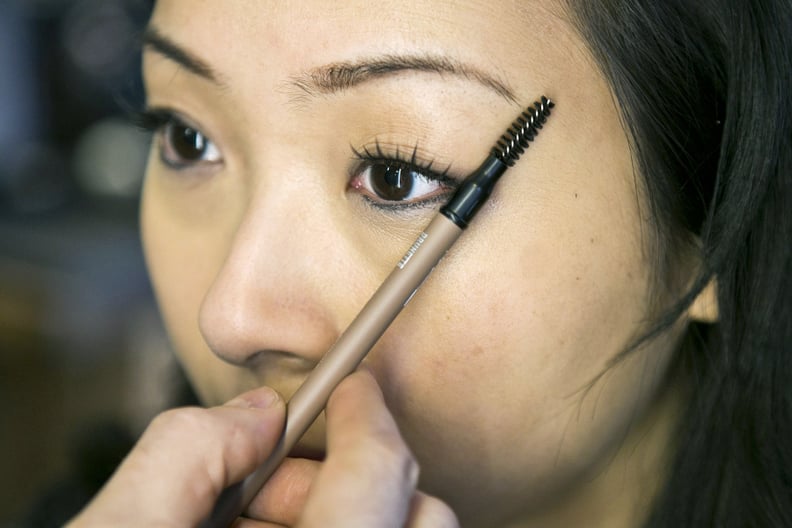 Get the Right Shape
Lastly, line the pencil up so it hits the side of your nose and the outer corner of your eye. This is where the tail of your brow should be.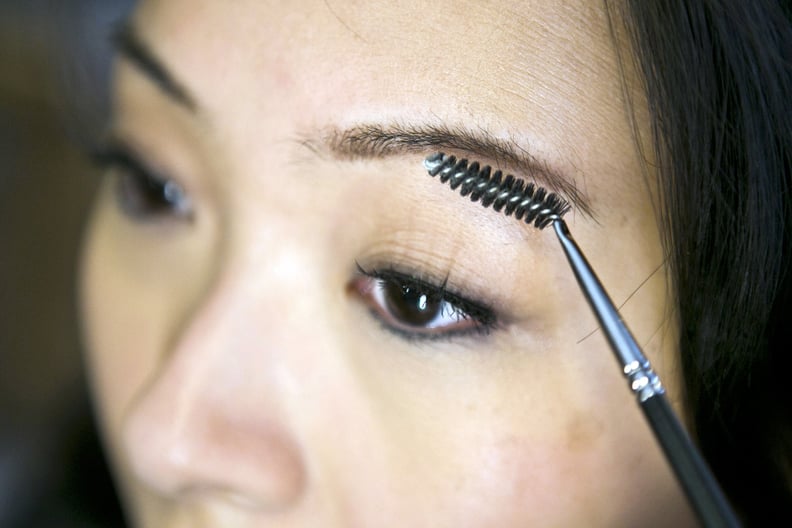 Brush Them Again
Once you've filled in your brows and created the perfect shape, go back and brush the brows again to blend and soften. Be certain to follow the direction of the hairs for the most natural finish.
Set Your Brows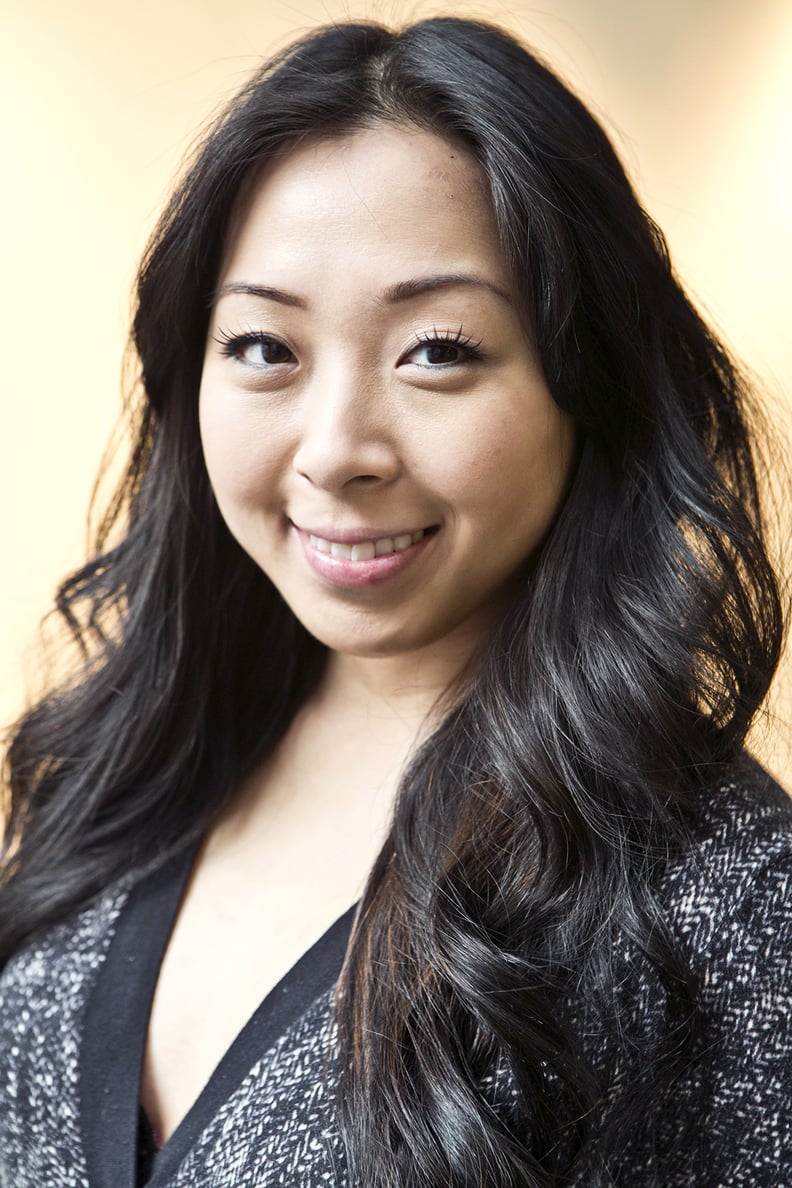 Final Look