After a million YouTube videos, tip-laden articles, personal stories, products, and an abundance of patience, the process of transitioning from chemically processed styles to naturally curly and textured hair remains a struggle. It's hard. Committing to the actual stages of it, no matter what your initial transition plan, is like strapping yourself into an emotional roller coaster that you aren't quite sure you're ready to ride. The journey is personal, but the natural hair world has created a mega support group to help get you through it.
Not long ago the style options, products to help during some very awkward hair phases, and the overall know-how on safely parting ways with chemical treatments was all very limited — but the process has come a very long way. So whether you're a first-time transitioner or someone who took a detour and is now looking for a bit of courage and encouragement to try again, these expert tips will hopefully make the journey stress-free, efficient, and a lot less daunting.
01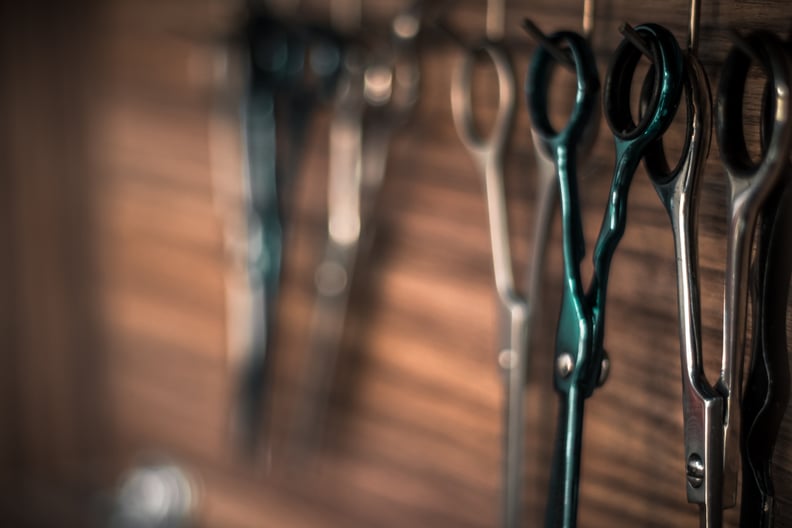 Skip the Big Chop
If the one thing holding you back from going natural is the thought of cutting all your hair off, you can breathe a sigh of relief — you don't have to.
"Achieving the point where you are fully natural is certainly easier when done swiftly through a bold cut, but this can also be done slowly at the pace the makes you comfortable," says Suave celebrity hair stylist Ursula Stephen. However, you should trim your hair regularly as it grow out to maintain the health of it and to cut away the straighter pieces naturally without it looking so drastic or dramatic.
The key to avoiding the big chop is to figure out how your own hair works. As your natural curls grow out, it may be difficult to deal with both the older, straighter parts of your hair and your new curls.
"Remember that no two curl patterns are the same and leaning on products that work well for your hair while you deal with two or more different textures, is imperative," says Stephen. Look for ingredients like natural shea butter and pure coconut oil that give hair the deep moisture to help re-form curls, tame frizz and prevent breakage. Also, stay away from products with parabens and sulfates, which can be harsh on your fragile hair.
Additionally if you're growing out your relaxer, it might also help to learn how to braid your own hair, or to look into updos that can help you better hide the two textures until you're ready to big chop.
02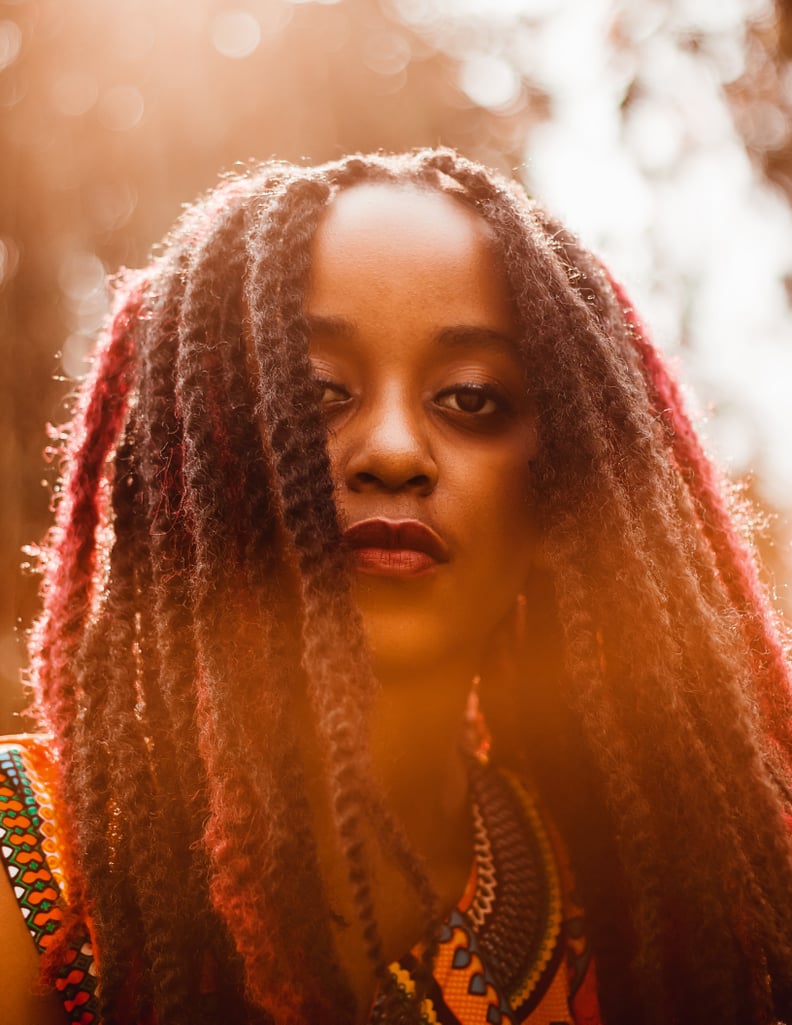 Rely on Protective Styles
Speaking of braids, one of the best things you can do for transitioning hair is to use protective hairstyles.
"This stage is perfect to start experimenting with fun protective hairstyles like twist-outs, bantu knots, and a rod set not only to keep your hair in good shape, but to also blend the different textures that you're probably dealing with as you grow out the chemically treated parts of your hair," says Stephen.
When trying any of these styles, apply a little Suave Professionals for Natural Hair Hair Define & Shine Serum Gel ($5) to shape the style while locking in the moisture.
03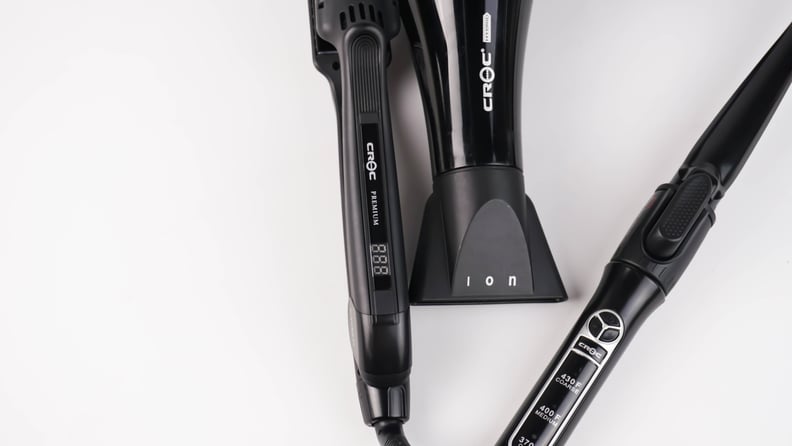 Put Heated Styling on Pause
"Hair that is transitioning from chemical treatments is very fragile because it is in a state of change. You want to avoid over combing or anything too harsh on the hair," says Marcia Silveira, salon manager for Beleza Natural. If recovering your natural curl pattern is the objective, stay away from using heat. "If you've experienced heat damage, your hair will need regular conditioning treatments to help bring the life of the curls back. We recommend alternating with hydrating treatments and protein treatments," Silveria adds.
The best remedy for the heat and chemically damaged parts of your hair is to steer clear of heat and chemicals all-together and allow hair to heal. For this reason, it may be easiest to start a transition when you don't mind going outdoors with wet or damp hair.
"Try products rich in protein to help the shaft recover its elasticity, but be careful not to abuse the use of protein because protein overload can cause dryness and stiffness, and therefore hair breakage," says Stephen. A protein-rich mask like Joico's Defy Damage Protective Masque ($22) once a week should help do the trick.
04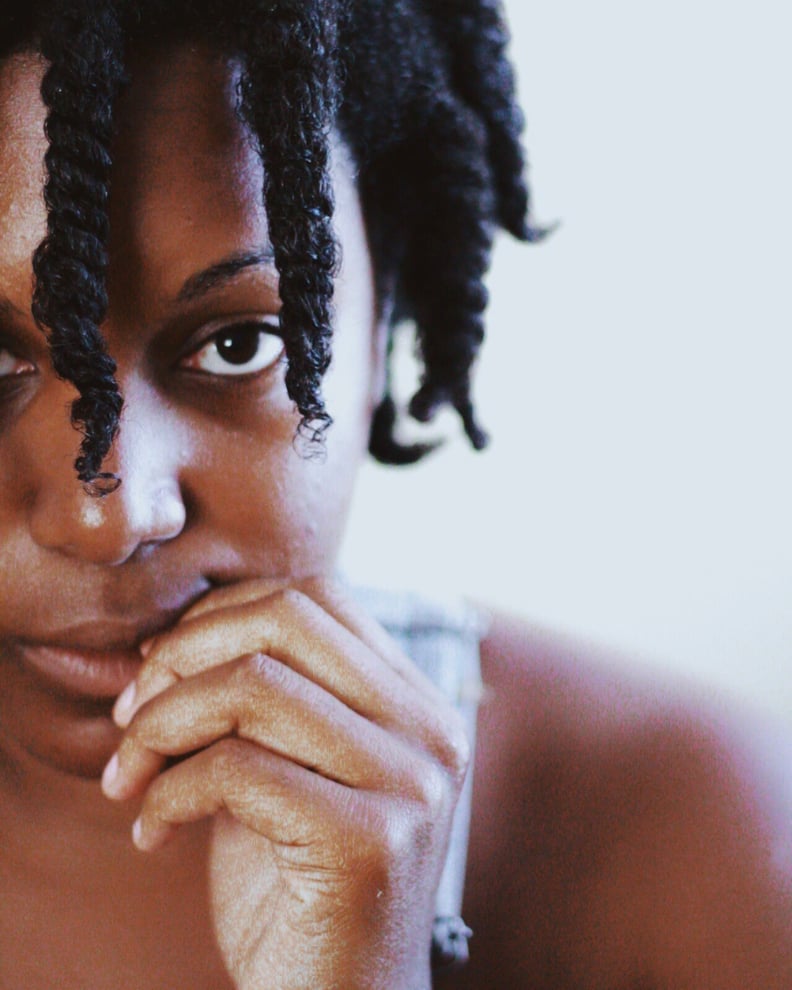 Deep Condition Like Crazy
Stephen also says to identify what the different textures that you have are so that you can treat them accordingly.
"For example, the 4c curls in the back of your hair may require a larger amount of conditioner or a different product than your 4a curls in the front of your hair," Stephen notes. You may also need to layer in products in one section, while sticking to only one product in the other. This will help you blend the different curls as much as possible.
Also, don't rush through the detangling process when you have conditioner in. Grab yourself a product with great slip like Taliah Waajid's The Great Detangler ($8) to help easily comb through curls and avoid unnecessary hair loss.
05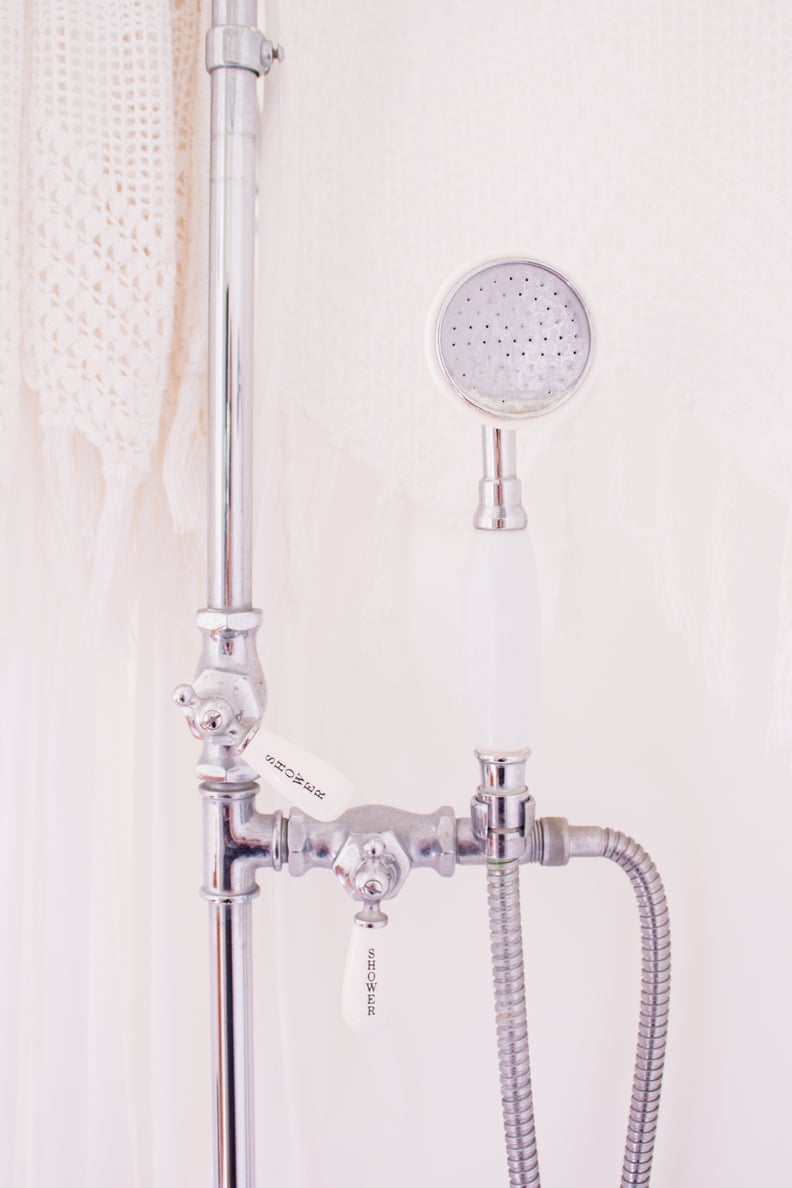 Maximize on Moisture
The objective when transitioning is to lock in as much moisture as possible. Silveira says that you should moisturize your hair twice a week with a system of products. She recommends the following regimen: Use a shampoo to wash the hair twice and rinse it out with plenty water. Then use a conditioner, leave it for one minute in the hair and rinse out again. The third step is to use a deep treatment like the Beleza Natural Brazilian Babassu Oil Deep Moisturizer ($20) to treat the hair and leave it for 3 or 15 minutes (depending on the type of product), and rise out. Be sure to rinse out any residue of product that may be in the hair. The final step is to apply a styling cream to give shape to the curls, especially if you decide to do a twist out.
Stephen suggests co-washing with a gentle conditioner between washes and always use a microfiber towel or cotton t-shirt to extract the water excess when you're ready to style.
06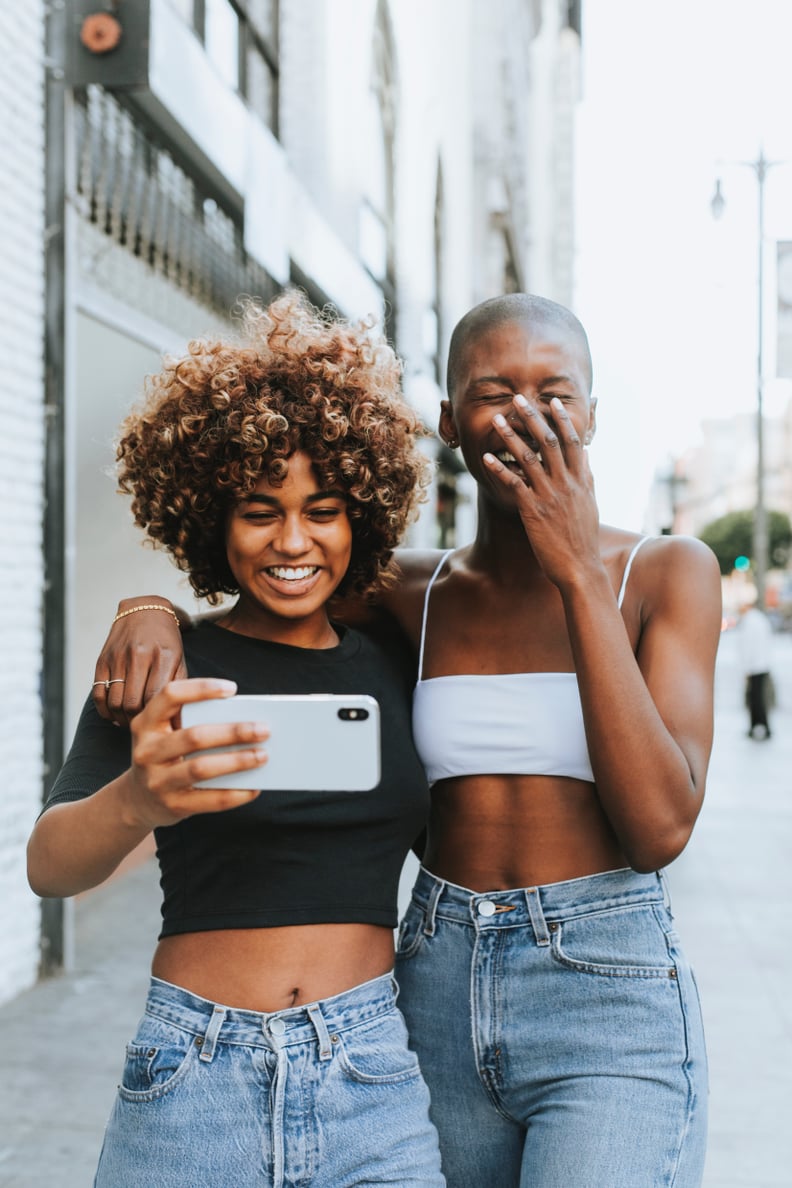 Document Your Progress
We now have a much broader definition of what being natural actually means to women.
"Hair is incredibly personal and whether you choose to embrace your curls every single day or blow it out, this is your journey," says Stephen.
Take tons of pics along the way to keep track of your growth. It'll not only helps you see how far you've come, but makes the time in between your TWA and your full, lush curls seems way less major.
07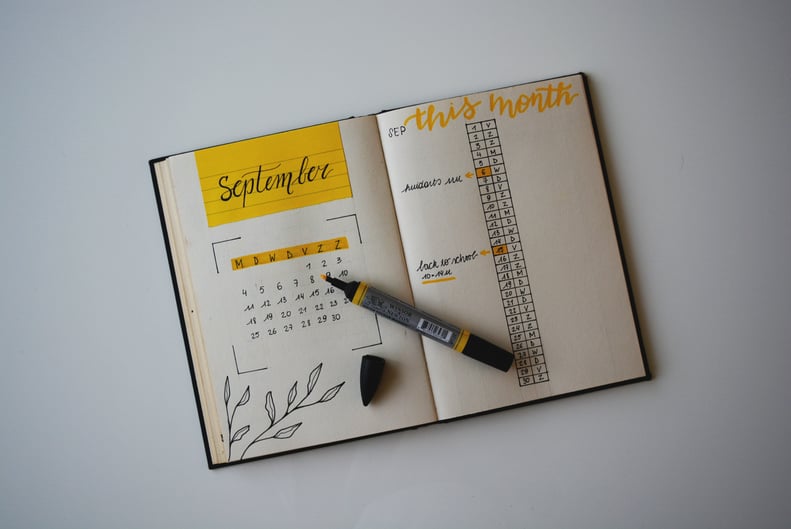 Give It Time and Trust the Process
"The average person grows half an inch of hair per month, but this is an average, which means it can be less or sometimes more. You have to embrace and commit to your own journey," says Stephen.
Give it time. You'll get to your goals and may even enjoy the time in between.