5 Unexpected, Brilliant New Ways to Use Your Clarisonic Brush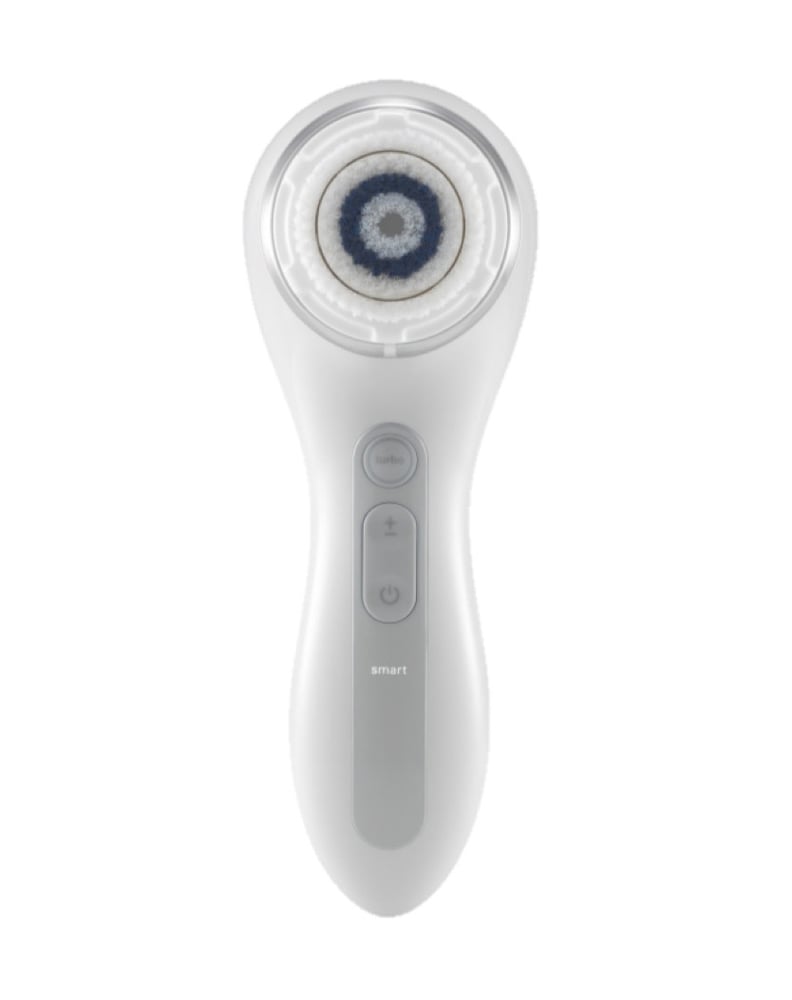 As POPSUGAR editors, we independently select and write about stuff we love and think you'll like too. If you buy a product we have recommended, we may receive affiliate commission, which in turn supports our work.
If you've only ever used your Clarisonic brush to cleanse your face, then you've been missing out. The launch of the Smart Profile ($265) device has made the Clarisonic fit for body and feet, too. All with the same handle! We spoke with the brand cofounder Dr. Robb Akridge to get new ideas on how to use your classic cleansing tool.
RELATED: Stop, No! 10 Ways You're Using Your Clarisonic Totally Wrong
1. Longwear Makeup Removal
Drop the wipes. You can use your Clarisonic to remove your foundation and eye makeup. First coat your face in an oil cleanser like Shu Uemura Ultime8 Sublime Oil Cleanser ($42) and then use your brush to remove all the makeup. You don't want to pour any oil-based product directly onto the brush head or it will drip down into the bristles. Also make sure to cleanse the Clarisonic with shampoo or soap afterwards.
2. Self-Tanner Solution
While you're not supposed to use a physical exfoliant with the Clarisonic on your face, you can get away with the extra scrubbing power on your body. Make sure to select a scrub with fine granules (like sugar or salt based ones). Use the body brush to massage the exfoliant into your skin from the neck down. Using the skin care tool before using self-tanner is the best way to get a streak-free tan.
3. DIY Pedicure Tool
OK, this tip comes with one caveat. You've got to have the right pedicure attachment ($32). Please don't put the same tool you use on your face on your toes (gross)! Using the smart head gives the handle an extra boost of power to get rid of calluses and dead skin.
4. Multimask Removal
Whenever we use a mask, there's always a smear of clay left behind the ears (doh!). Use your Clarisonic to get every little bit off. Wet the brush and run through the regular four-step cycle to remove every trace of your skin care treatment.
5. Matte Lipstick Pretreatment
Fine-tuning your Clarisonic to fit into small spaces is the best way to get more uses out of a singular device. You can remove the outer ring in the classic brush to get a concentrated exfoliation or click in a premium attachment like the Satin Precision Contour Brush Head ($30). Scrub your pout with the smaller brush head before applying your favorite matte lip color. It will help the lip color go on smoother without settling into ridges.