According to Jen Atkin, Anyone Can Pull Off This Nostalgic Hair Trend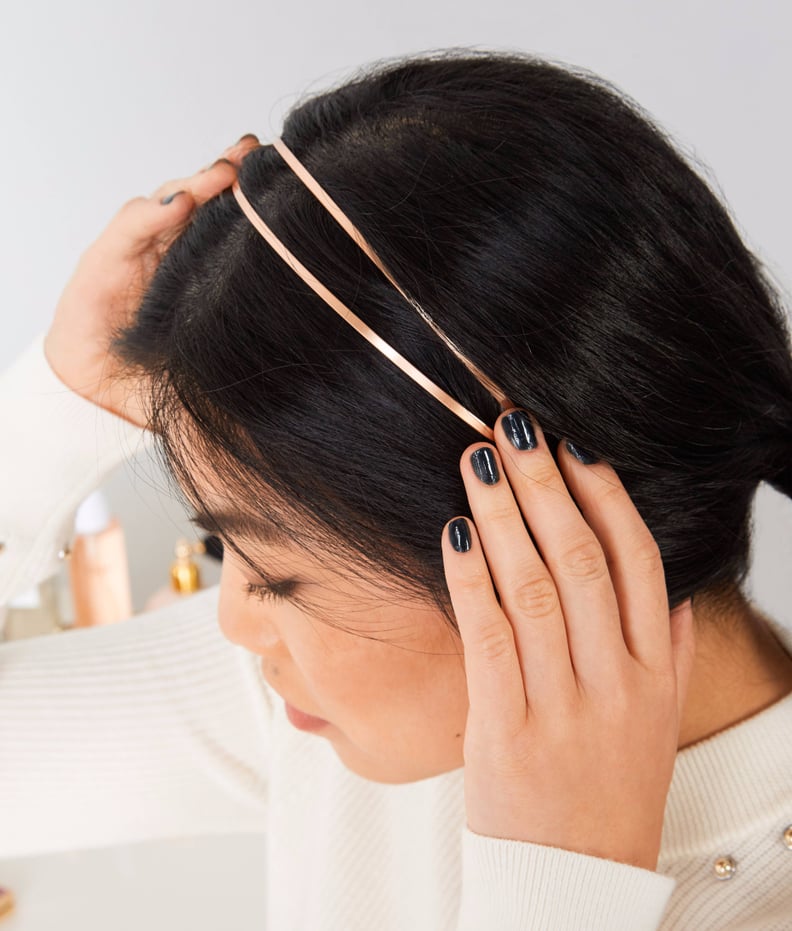 POPSUGAR Photography | Diggy Lloyd
POPSUGAR Photography | Diggy Lloyd
As a kid, nothing sealed the deal on a great outfit quite like hair accessories. From sequined headbands to flower-embellished hair ties, a single trip to everyone's favorite accessory shop Claire's could change your entire wardrobe. And if you color-coordinated your butterfly clips to your picture-day ensemble? A winning yearbook photo was practically guaranteed.
Somewhere along the way, however, our obsession with these cheeky embellishments seemed to fade away in pursuit of beachy waves and messy ponytails. But why? If our mini selves can rock them on a daily basis, our adult selves should be able to do the same! Thankfully, some of our favorite celebrities — and their stylists — agree.
According to Jen Atkin, hairstylist to A-list clients like Kaia Gerber and the Hadid sisters, metal is the key to making hair accessories adult-friendly. "Metal hair accessories are a great way to dress up any look and take your hair from day to night, or throw in after a cycle class and head to dinner with your girls," she said. This belief comes through in her recent collaboration with popular accessory brand Chloe + Isabel. "I created a range of metal headbands [that] can be used either with your hair up or down and look good with any hair texture."
Curious to see exactly how a little metallic shine can amp up a hairstyle? Keep scrolling to see a handful of eye-catching accessories grace the manes of your favorite celebrities, plus how you can get in on the trend yourself (thanks to a surprise in our November Must Have box!).
On Vanessa Hudgens
When hair accessories meet ear cuffs, they look a little something like this. Here, the OG music festival queen used her knack for styling dainty statement pieces to add a pop to her cropped 'do. The gold metal perfectly complemented her warm skin tone and stood out against her dark hair.
On Lupita Nyong'o
If we're being honest, we still haven't stopped dreaming about Lupita Nyong'o's powder-blue Oscars gown from 2014. But that doesn't mean we can ignore how she continues to slay the red carpet today. Though styling short, natural hair may pose a challenge to some, Lupita flawlessly conquers this task with her frequent use of metallic hair accessories. From the front, this long, wrap hairpiece may look like a normal headband, but when she turns around, it's totally mesmerizing.
On Chrissy Teigen
Because Chrissy Teigen's entire existence elicits a collective "yasss," this crown-like headband is no exception. Here, this style (and basically everything else) queen showed off a studded gold hairpiece.
On Lily Collins
Hello, Audrey Hepburn, is that you? Decked out in a black outfit, classic Hollywood makeup, and a few uniquely placed pearls, it's no wonder Lily Collins is constantly compared to the Breakfast at Tiffany's icon. This half-up hairstyle is already cute as it is, but with the muted shine of the pearls, it's one we'll be trying to replicate ASAP.
On Janelle Monáe
Unless you completely slept through this year's award season, Janelle Monáe is one do-it-all celeb you likely noticed walking the red carpet. Besides her fawn-worthy ensembles, all eyes gravitated toward her evolving hair accessories. From googly eyes to safety pins to metallic wreath-like hairpieces in the photo above, she made everyone wonder why they haven't jumped on board with this trend yet.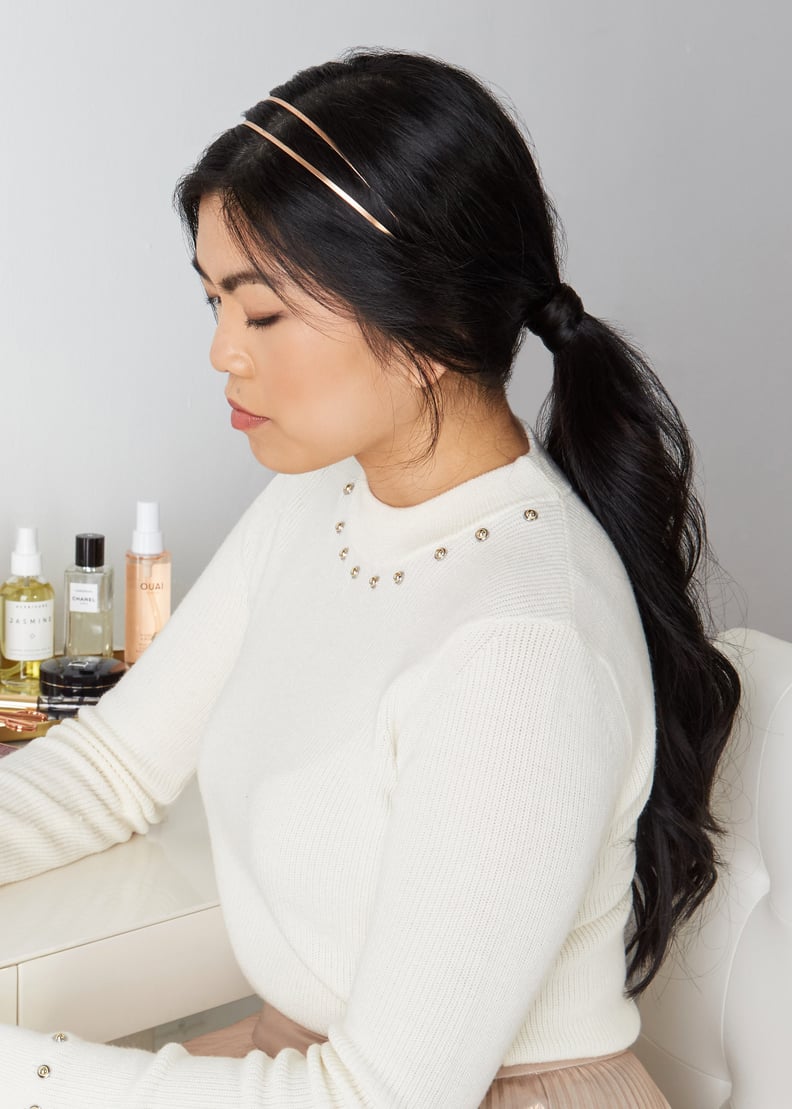 How to Wear It
Convinced it's time to bring back hair accessories? We thought so. To dip your toes into the trend, a simple yet pretty headband is a good place to start. And thankfully, the Jen Atkin x Chloe + Isabel Split Headband is included in the November Must Have box. We suggest styling your hair in a low ponytail and placing the headband a few inches from your forehead. Pulling out a few pieces will give it a softer look, and wrapping a strand of hair around your hair tie makes the whole style instantly elevated.