This Is What Huda Beauty's Faux Filter Foundation Looks Like on Every Skintone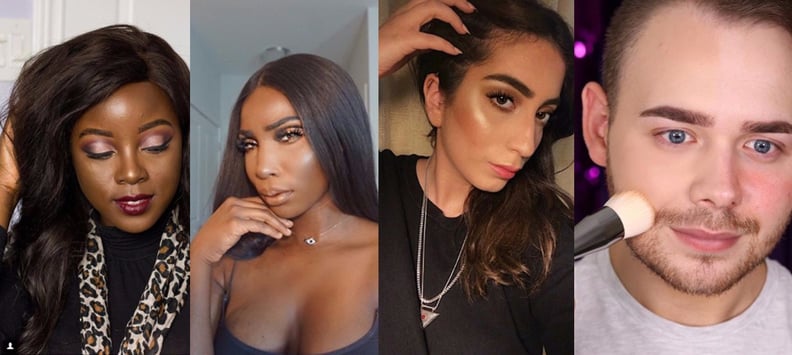 After two years of testing, color-matching, and teases, Huda Kattan has finally released her Faux Filter Foundation. It's not hyperbole to say that the launch was met with smashing success — just take a look at Sephora shelves, where nine of Faux Filter's 30 foundations sold out in less than a week.
Since inclusivity was a big goal of Huda's from the get-go, the #FauxFilter hashtag on Instagram is quickly becoming a beautifully diverse place where makeup enthusiasts go to share their shades, tips, and feelings about the matte, full-coverage (and we mean FULL) formula.
Want in on this feel-good celebration of flawless skin? Read on to see every single shade of Huda Beauty's Faux Filter Foundation ($40) — and then send Sephora prayer hands in hopes that the store restocks the sold-out hues.