Huda Kattan's New Wishful Thirst Trap Cocoon Mask Totally Soothed My Dry, Dehydrated Skin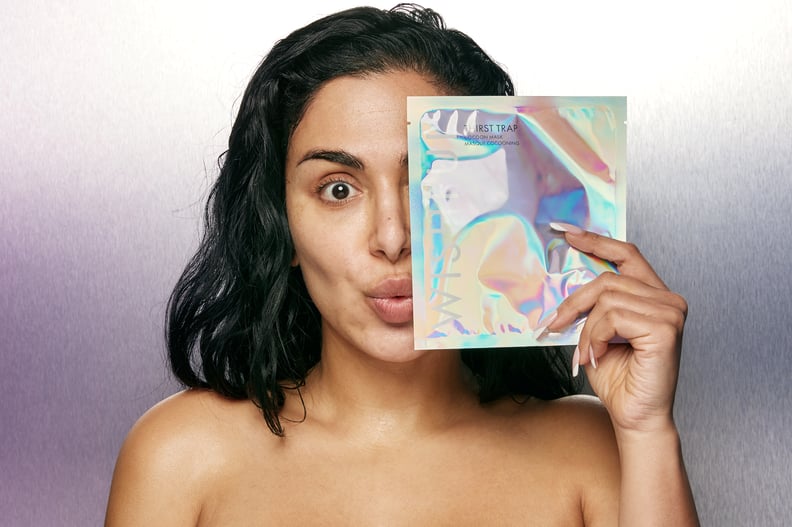 Wishful
Wishful
As POPSUGAR editors, we independently select and write about stuff we love and think you'll like too. If you buy a product we have recommended, we may receive affiliate commission, which in turn supports our work.
When Huda Kattan debuted her skin-care line, Wishful, back in February, the beauty entrepreneur hinted there would be much more to come. Well, we didn't have to wait long because this month, Kattan gifted us with the second skin-care product up she had hiding up her sleeve: the Wishful Thirst Trap Cocoon Mask ($9), an innovative, ultrahydrating sheet mask that we got to test out in anticipation of the launch.
"Masking has always been a hobby of mine — it's such an important and fun part of skin care," Kattan told POPSUGAR. "I love masking at home, on date nights indoors with my husband, at the weekend, on the plane, on conference calls, in meetings. I love masks so much . . . which is why they're the second product launch in our skincare collection."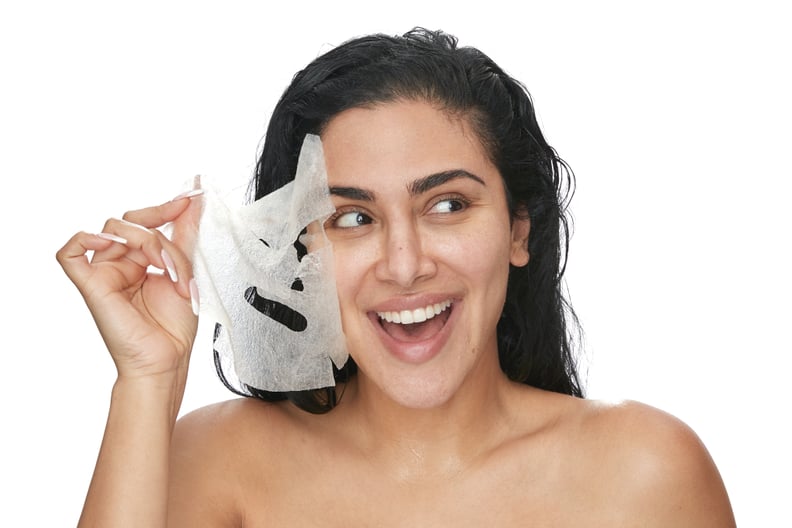 The inspiration behind this specific formula was the skin-care issues Kattan experienced while fasting for Ramadan, which begins later this month. "During Ramadan my complexion looks tired, dull and dehydrate," Kattan says in the press release. "Fasting during daylight hours means I can't get my usual intake of water and my skin suffers. To target this problem, I developed my debut sheet mask, Wishful Thirst Trap Cocoon Mask, which has my skin plump, glowing, and rehydrated in 20 minutes."
The formula — which the brand describes as an essence versus a serum — is, in fact, incredibly hydrating, chock-full of good-for-your-skin ingredients. High up on the list is glycerin, a humectant that traps the moisture into the skin, and niacinamide, a form of vitamin B3 that helps to regulate oil secretion, reduce inflammation, and jump-start the production of ceramides in the skin. These are followed by althaea rosea flower extract and sodium hyaluronate (the sodium salt of hyaluronic acid) — both of which help with hydration — aloe vera (which cools and soothes), as well as caffeine, and allantoin (another known moisturizing ingredient).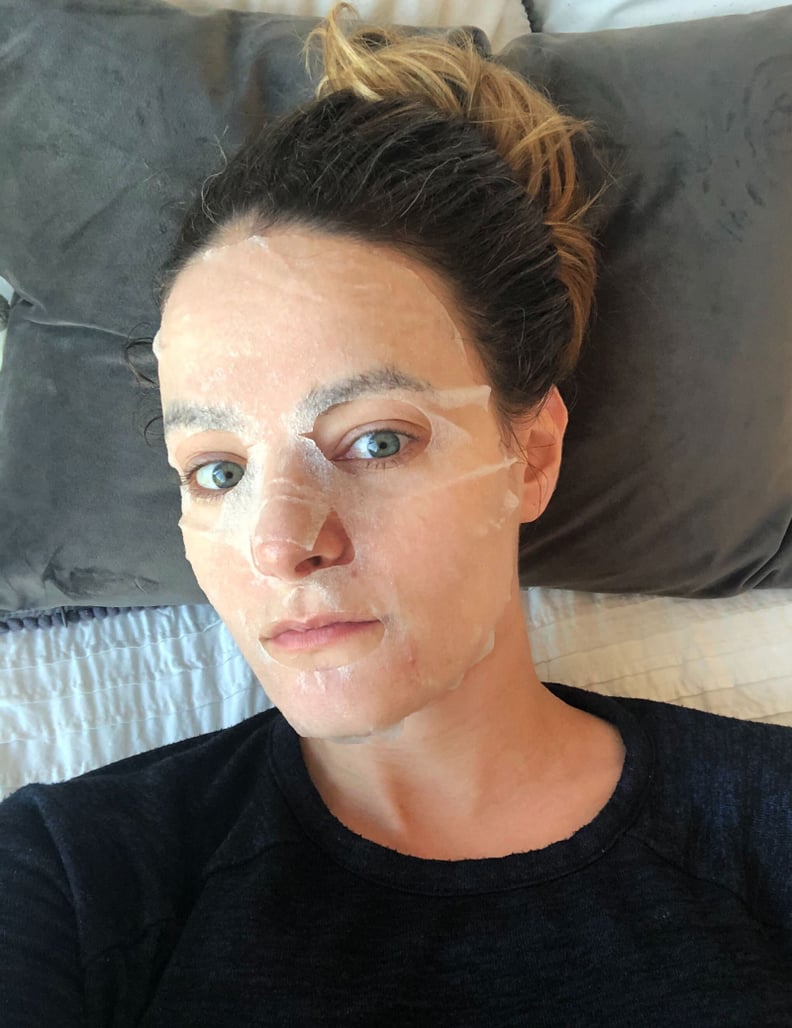 The sheet part of the mask is unlike any sheet mask I've tried before. Instead of just a thin, slippery, piece of paper that flops around and drips serum all of you and your bathroom sink, the Thirst Trap sheet is made up of a double-layer fibre that feels denser and squishier and seems to hold onto the rich essence for dear life. Sure, a little bit drips onto your hands when you take it out of the packet, but for the most part, the formula stays locked inside the mask until you lay it onto your face. And because it isn't as flimsy as traditional sheet masks, it stays put — even if you are standing up or moving around. Right now, I'm typing this sentence whilst wearing the mask (scaring my boyfriend in the process), and I swear to you that it hasn't slipped even an inch since I put it on.
I wasn't fasting when I tried the mask, but my skin has been incredibly dry and dehydrated since spending 99.9% of my time indoors. This mask was a much-needed treat, not only because it was superhydrating and leaves skin glowy but also because it feels incredibly soothing and calming while it's on your skin. And while I haven't worn any makeup for about four weeks now, according to Kattan, it's great as a makeup prep, too.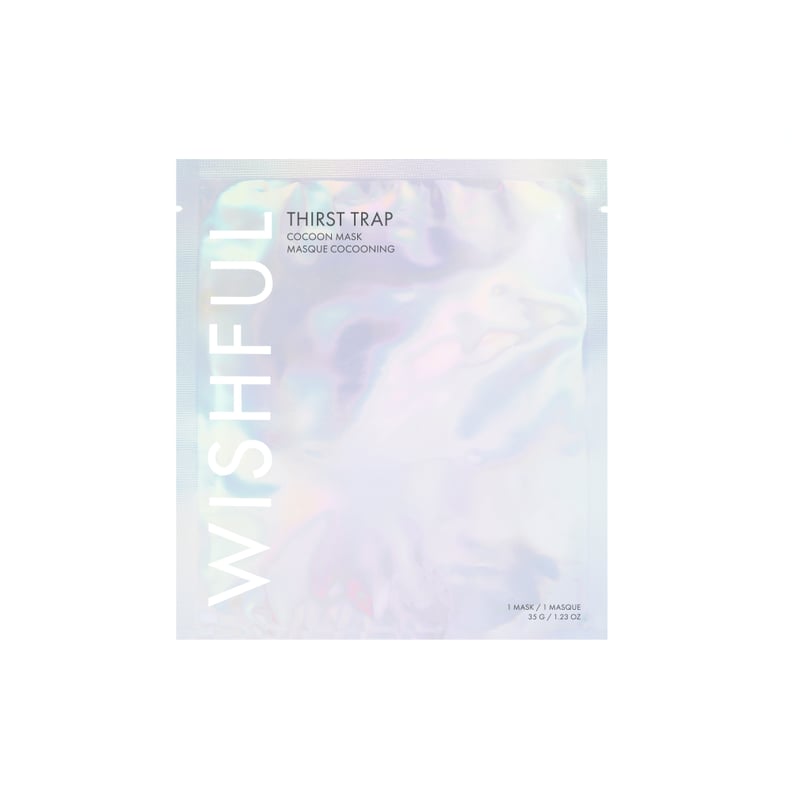 Wishful Thirst Trap Cocoon Sheet Mask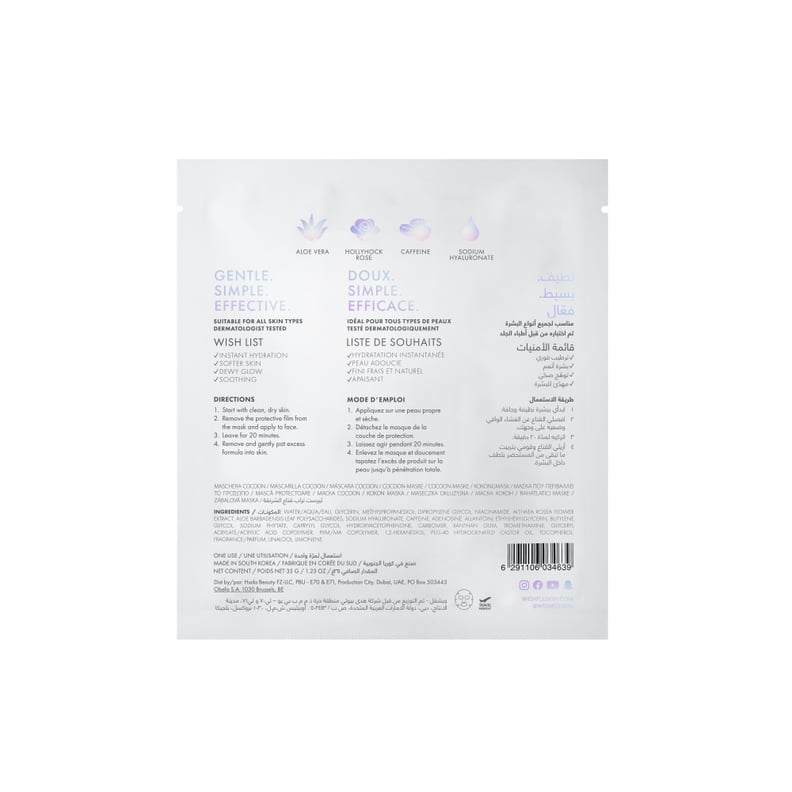 Wishful Thirst Trap Cocoon Sheet Mask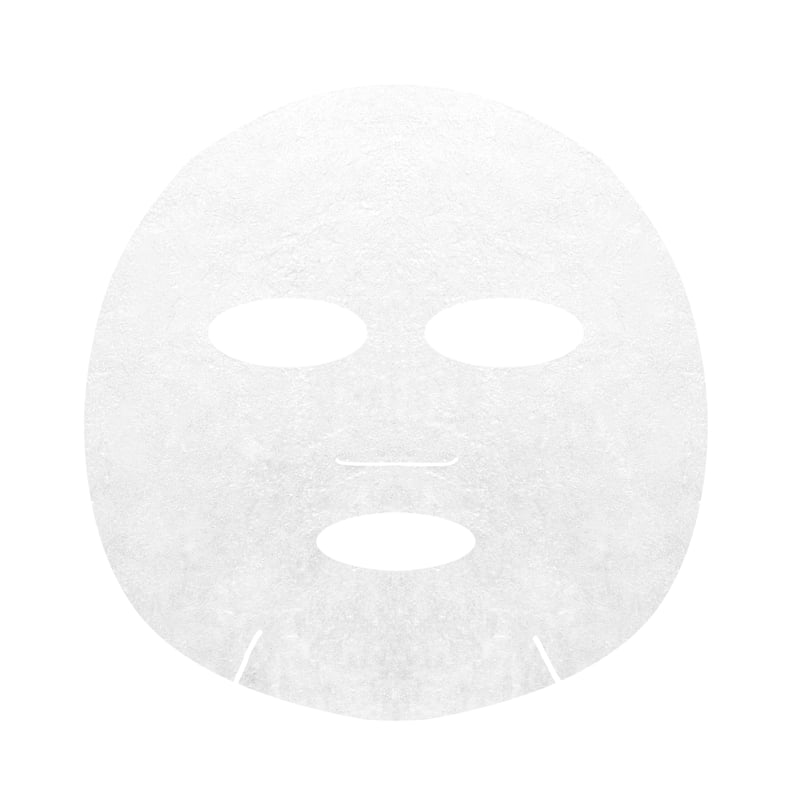 Wishful Thirst Trap Cocoon Sheet Mask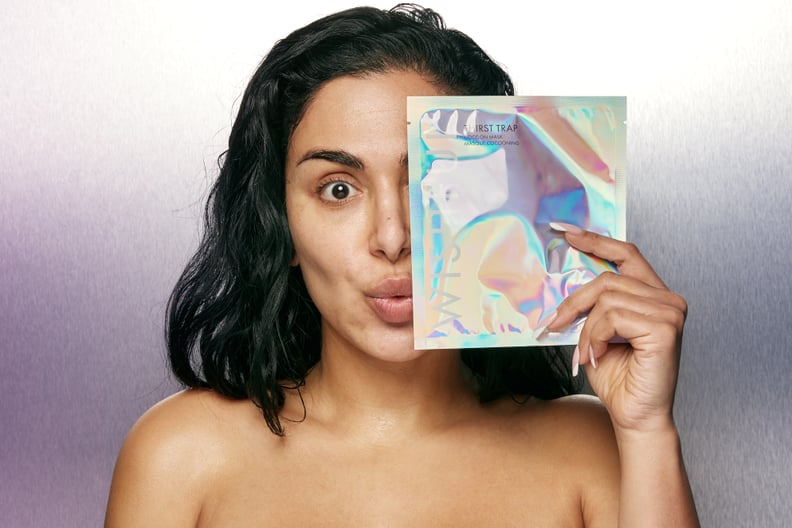 Wishful Thirst Trap Cocoon Sheet Mask