Hunter Schafer Debuted a New Bangs Haircut
Hunter Schafer's Bangs Are the #1 Reason We're Chopping Our Hair For Winter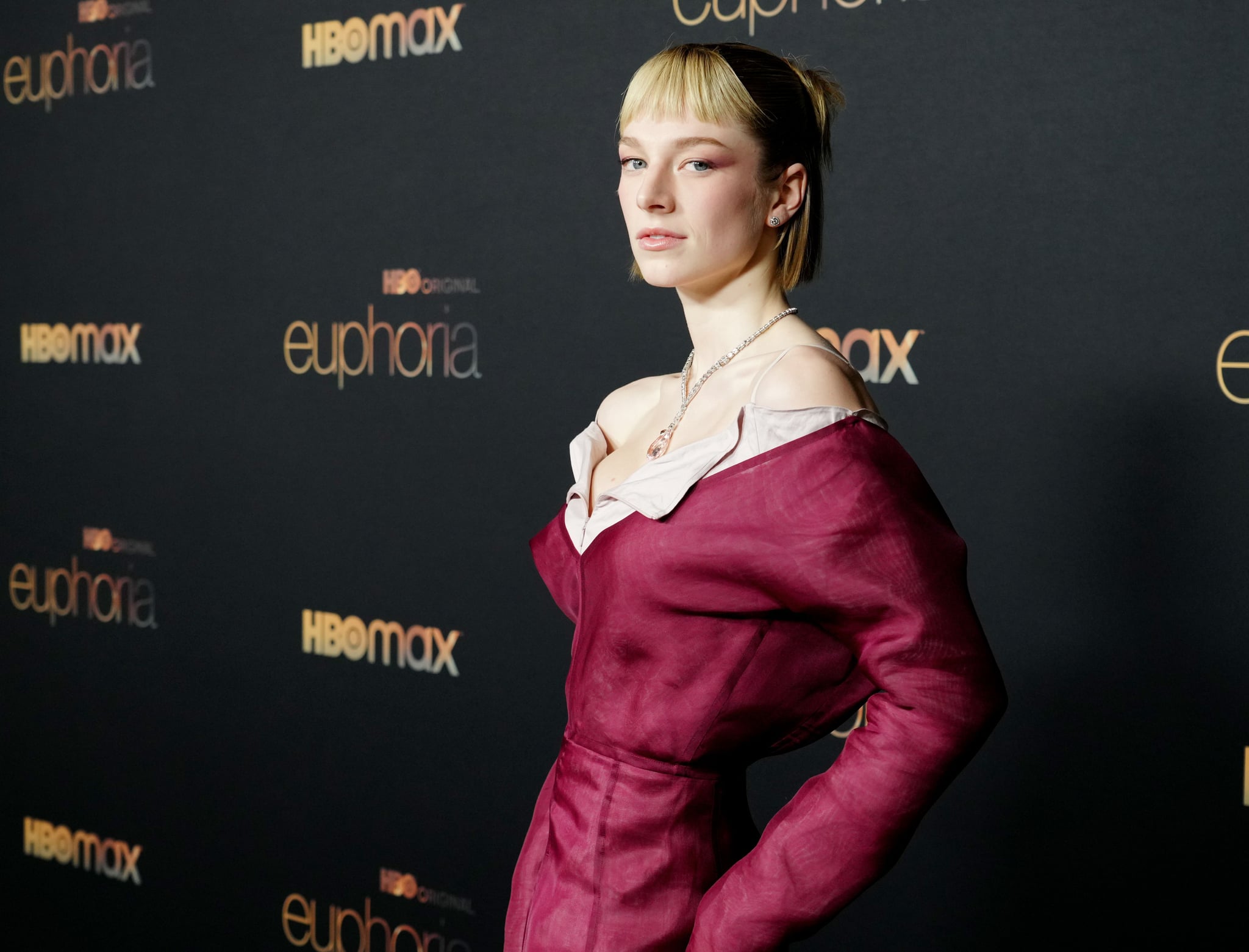 Image Source: Getty/Jeff Kravitz

Hunter Schafer's new bangs are exactly what we needed to start the weekend off right. The actress who is typically more adventurous with her makeup rather than her hair — often opting to keep it long and blond — debuted the new look on the red carpet while promoting season two of Euphoria. As per usual, she looked absolutely stunning.
Styled to perfection by celebrity stylist Rena Calhoun, Schafer's hairstyle was pulled into a half-updo with the top half slicked back into an intricate ponytail, allowing her new bangs to take center stage. The lower half of her hair was cut into a razor-sharp bob, with the length stopping just at the nape of her neck. She kept her roots a darker brown, which almost gave her hair an ombré illusion and emphasized the lighter color of her bangs.
Bangs seem to be one of the latest haircut trends sweeping Hollywood as other stars like Beyoncé, Megan Thee Stallion, and Zendaya, have all recently been seen wearing different variations of the look. While we're not sure if Schafer's new look is here to stay or if it's the work of a wig or clip-ins, she is now unwittingly the face of the get-bangs-for-winter campaign. If we'll look anything like her, sign us up immediately.