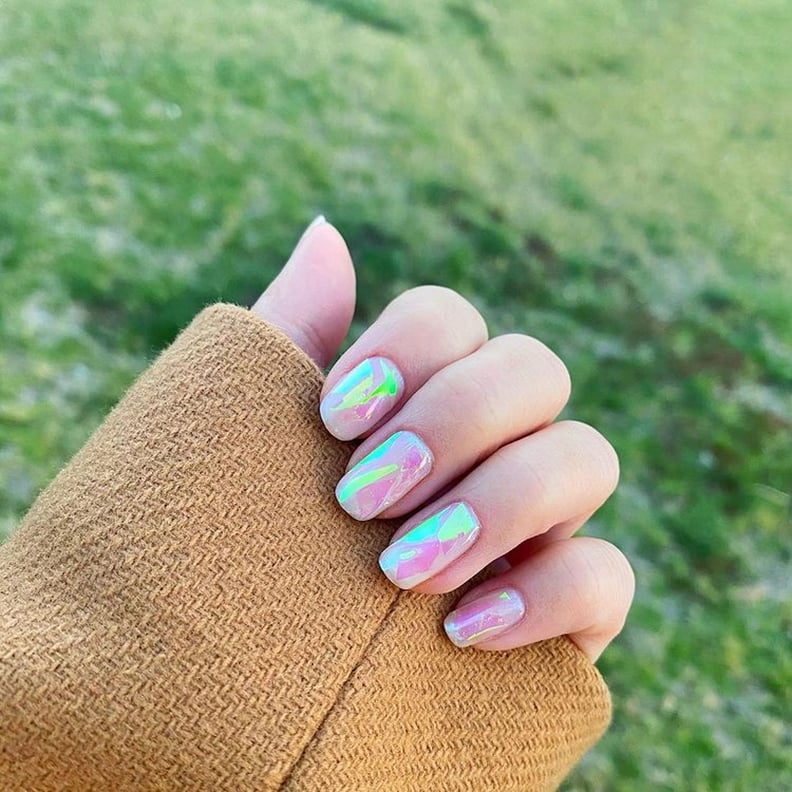 Sometimes, beauty trends take inspiration from the most unexpected things, so are we surprised to see that one of the biggest projected nail-art trends this spring is taking cues from a frozen object? Not exactly. We recently spoke to manicurists about nail designs that will be taking over the beauty space in the next few months, and one prediction stopped us in our tracks: "ice cube" nails.
This trend may sound as simple as painting 3D ice cube art onto your nails, but while that does sound equally as cool, it's a little more involved than that. According to celebrity manicurist Julie Kandalec, "ice cube" nail art is extremely popular in Korea, where they're also known as iced gel nails. They take after chrome nails, except they have more of a jelly finish. "This look is heavy on the chrome and with multiple layers of gel so that the nail resembles an iced look that is super shiny," Kandalec told POPSUGAR.
Keep scrolling to see a few creative takes on "ice cube" nail art.