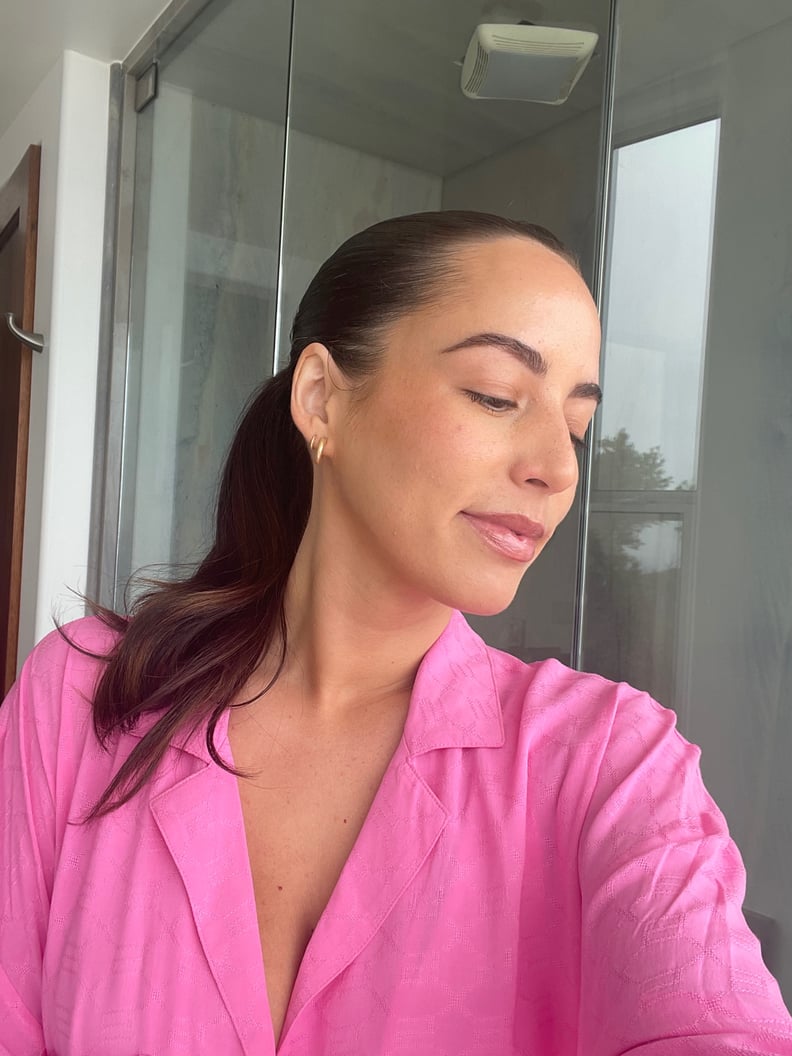 POPSUGAR Photography | Renee Rodriguez
POPSUGAR Photography | Renee Rodriguez
As POPSUGAR editors, we independently select and write about stuff we love and think you'll like too. If you buy a product we have recommended, we may receive affiliate commission, which in turn supports our work.
A makeup hack made popular by Kim Kardashian's makeup artist Mario Dedivanovic is going viral on TikTok.
The trick involves careful contour placement for a perfectly snatched jawline.
Our editor tested the makeup hack and was impressed with the results.
If you think you've mastered the art of contouring your jawline, think again. A few years ago, I thought I had my makeup routine down pat, and then I discovered TikTok. The app is home to some of the best makeup and hair hacks I've tried, and almost every single time I scroll, I find a new trick I'm interested in testing out. The latest? A contour hack for a perfectly snatched jawline.
In a video posted by TikTok user Abby Baffoe, the creator talks about learning a trick from beauty influencer Mikayla Nogueira and Kim Kardashian's makeup artist Mario Dedivanoic that completely changed her contour game. Rather than focusing on just the jaw, Baffoe says she contours her neck as well, which gives the illusion of an extremely sharp jawline.
Typically when contouring my jaw, I draw lines starting at the base of my ears and ending around the middle of my jaw on each side of my face. I then blend everything out using a beauty blender. I had never thought to add contour to my neck before, especially not as far down as Baffoe was placing it in the video. In addition, Baffoe also used a brush to blend out her contour rather than a beauty sponge, so I opted to try both tricks to see if they would work for me.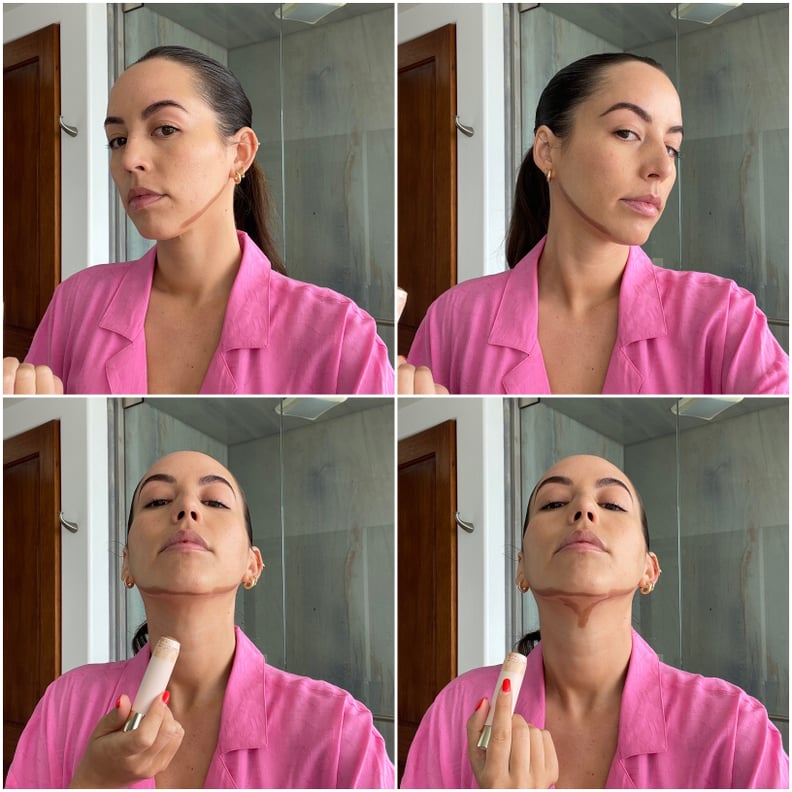 To test the hack, all I needed was my contour product of choice and an item to blend it out with. I started out by drawing lines along both sides of my jaw with the Rare Beauty Warm Wishes Effortless Bronzer Stick ($23) to contour that area as I normally would. Then, instead of ending the line around the mid-point of my jaw, I actually connected the two lines on either side together. Next, I brought the contour in a triangle shape down the front of my throat. The purpose of contouring this area is to create a deeper shadow. After that, I blended everything out in a downward motion using a fluffy makeup brush. When I was finished blending everything out, I set the contour using the Laura Mercier Translucent Loose Setting Powder ($40).
When I stepped back and surveyed the results, I was extremely impressed with how contoured and sharp my jawline area looked. I have a round face shape and I always utilize contour to offset that, but this was on another level. My jaw looked more defined than it ever had before, and I was fully obsessed with the final outcome.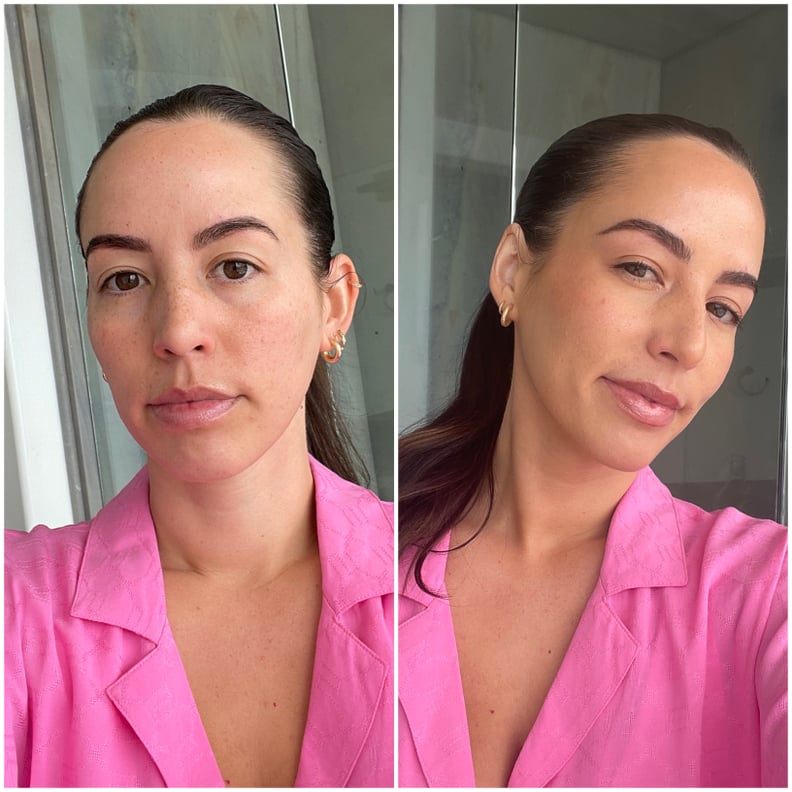 Although I'm not a huge fan of wearing tons of makeup every single day, I will definitely utilize this hack when I am doing a full face of makeup and in the market to look extra snatched. If you've been struggling with your jawline contour, definitely test this hack. It only takes a few extra seconds to complete, and the results are very worth it.