Jenna Ushkowitz Looks Back on Her Role in Glee and Those Chunky Blue Highlights
As POPSUGAR editors, we independently select and write about stuff we love and think you'll like too. If you buy a product we have recommended, we may receive affiliate commission, which in turn supports our work.
Jenna Ushkowitz has summer on the brain — not just because she's a fan of the warm weather, but she's also because she's getting married in two months. That's one of the reasons she's been so busy lately. The other is because she just partnered with Joah for its new Sun & Seoul Collection.
"The Sun & Seoul Collection is close to my heart because I was born in Seoul," Ushkowitz told POPSUGAR. "I'm a Korean adoptee, so obviously any kind of Korean beauty is just really special to me." She's even found a new product that she plans on incorporating into her wedding day beauty prep through the partnership (more on that later).
Looking forward two months to her wedding and back 12 years to Glee, Ushkowitz shared her thoughts on her iconic blue chunky highlights from season one of the show, the products from set that she uses in her personal routine now, and how she's getting ready for her special day ahead.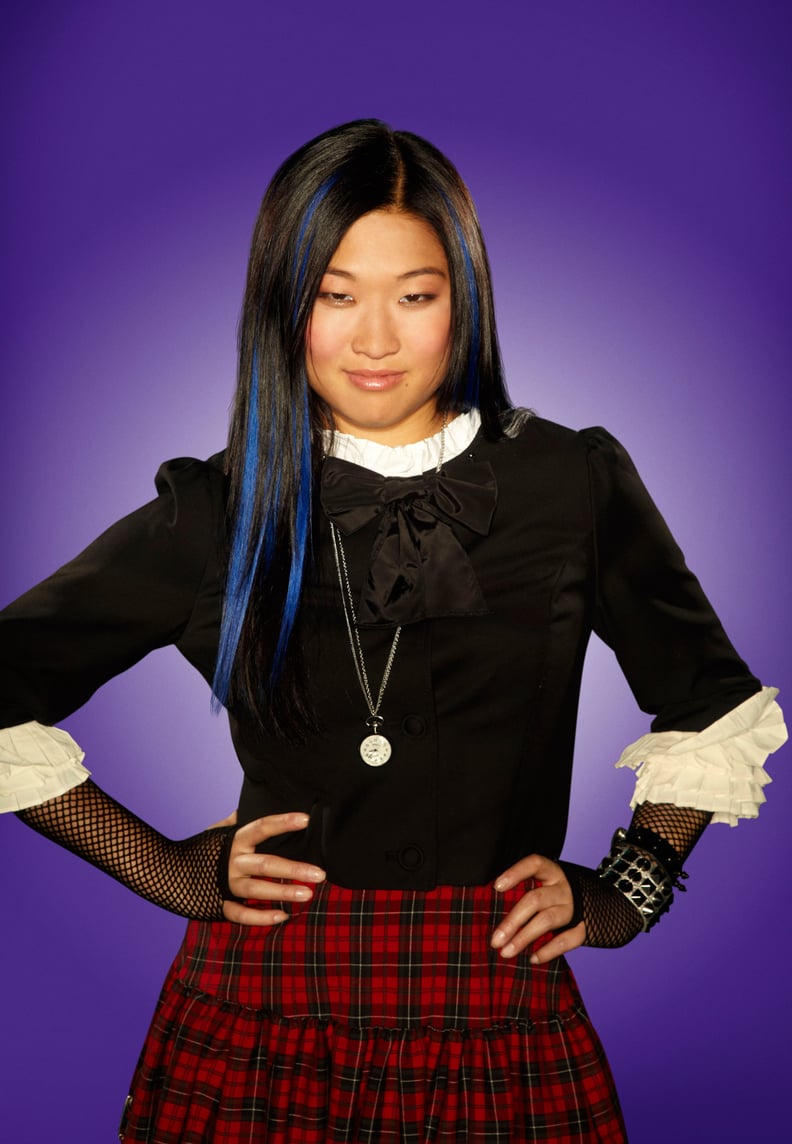 Jenna Ushkowitz's On Her Beauty Look in Glee
Glee first aired over 10 years ago but it feels like just yesterday that we were watching the group of teens find their voices while navigating high school. Ushkowitz joked that shy goth Tina Cohen-Chang is the farthest role she's ever played from herself in real life.
"Season one I had those blue highlights and really long, straight black hair, and the makeup was lots of blues, black, and lots of heavy eyeliner," said Ushkowitz. Bangs were another hairstyle she got to try while playing Tina but she called that "a big no-no" for her.
"It was also before I had my brows microbladed so every makeup artist that wanted to do my hair or my makeup, I had different brow looks," she said. "So, it was definitely a learning experience."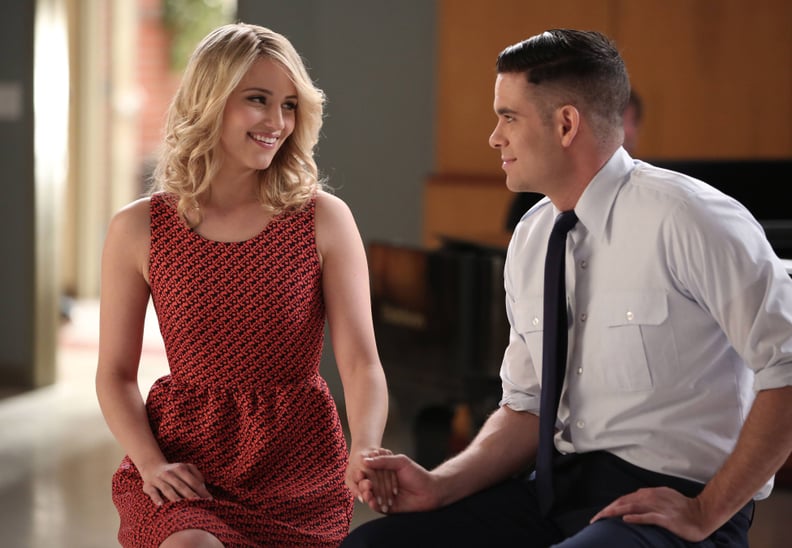 Jenna Ushkowitz on the Glee Character With Her Favorite Beauty Look
If she could go back and swap looks with one of her Glee costars for a day, Ushkowitz said, without hesitation: Dianna Agron (who played Quinn Fabray). "Oh my God, she's so pretty," said Ushkowitz. "She's a natural beauty and Quinn always had beautiful summer dresses on. You'd be like, 'I would wear that.' Whereas Tina had huge lace chokers and steampunk [outfits], which is definitely a far cry from me."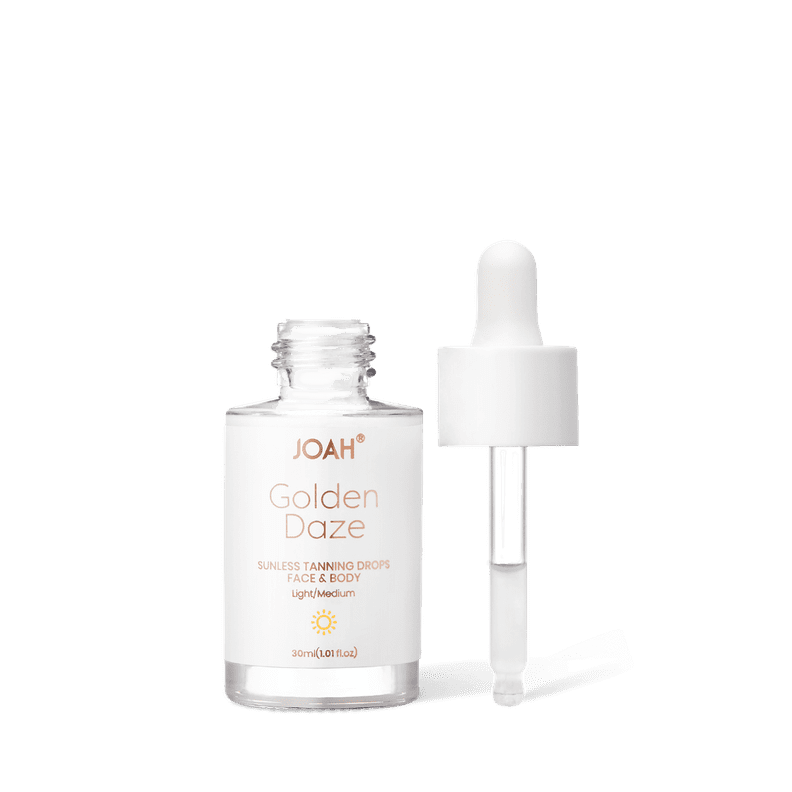 How Jenna Ushkowitz Gets Her Glowing Skin
Ushkowitz's favorite product from Joah is the one responsible for her glowing skin: the Golden Daze Sunless Tanning Drops ($15). "I was terrified of tanning because anything tanning meant orange to me," said Ushkowitz. "But these are so subtle that you can control the result which is the dream. Especially over the summer — I'm really trying to stay out of the sun as much as possible and wear hats — so to be able to get that glow without actually having to bake in the sun is dreamy." So dreamy, that the self-tanner is making it into her wedding day makeup look.
Aside from just being able to give her a nice glow, the new Joah collection is also a good fit for her fanbase — something that was very important to her. "I have this incredible army of fans and followers on social media that I grew up with," Ushkowitz said. "They're paying off college debt, so to have really affordable and accessible products that, I can still really speak to and believe in, is really important and valuable to me."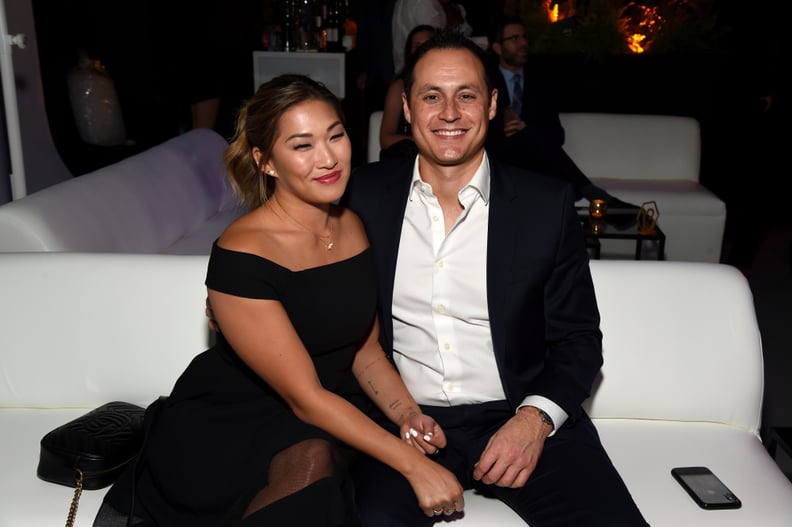 How Jenna Ushkowitz Is Prepping For Her Wedding
With the big day two months away, Ushkowtiz is in full wedding prep mode, which means monthly facials. "I'll go to Kate Somerville and get a facial and then a red light treatment," she said. But aside from that, she doesn't want to go overboard. "For me, having kept my skin care really consistent, I don't feel like I have to do a ton leading up to, nor do I want to do too much. I always kind of live by the mantra of less is more."
Because she gets glammed up so often she knew from the beginning that she wanted her hair and makeup to be "an elevated version" of what she looks like every day. (Her many red carpet appearances also helped her find her wedding dress on the first try — something not many people can say.) "When I look back, I just don't want to be like, 'Who is that person?'" she said. "Gwyneth Paltrow is total inspo, her wedding and her very natural look."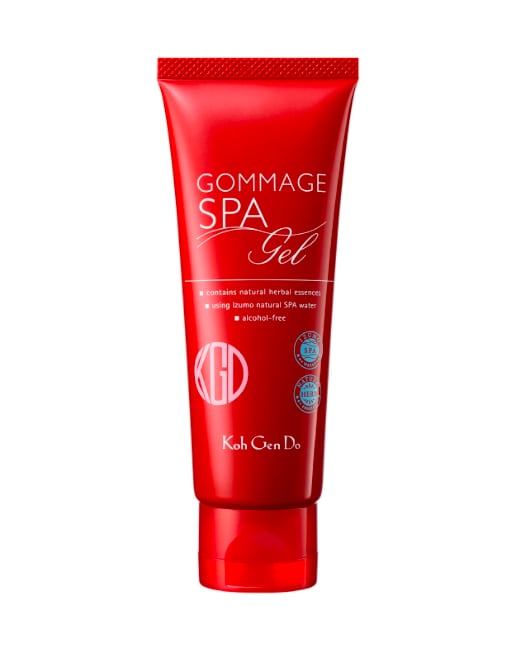 Jenna Ushkowitz's Favorite Beauty Product She Discovered on Set
Ushkowitz has been introduced to countless products by beauty pros over her years in the entertainment industry but there are two, in particular, she's fallen in love with. The first is the Koh Gen Do Soft Gommage Gel ($60), which a makeup artist used on her skin on set years ago. "I was like, 'Oh my God, this is the best.' Especially to regenerate your skin after having makeup on for hours, and [it] hydrate because I'm the driest person."
Her other staple is the Doctor Babor 3D Hydro Gel Eye Pads ($29). "Somebody told me to put those in the fridge in the morning before a photoshoot and throw them on in the car on your way," said Uskkowitz. "They worked wonders."