Jennifer Lopez's Inauguration Makeup by Daniel Velasquez
The Smoky Eye, That Glossy Lip — J Lo's Inauguration Makeup Couldn't Have Been More Classic J Lo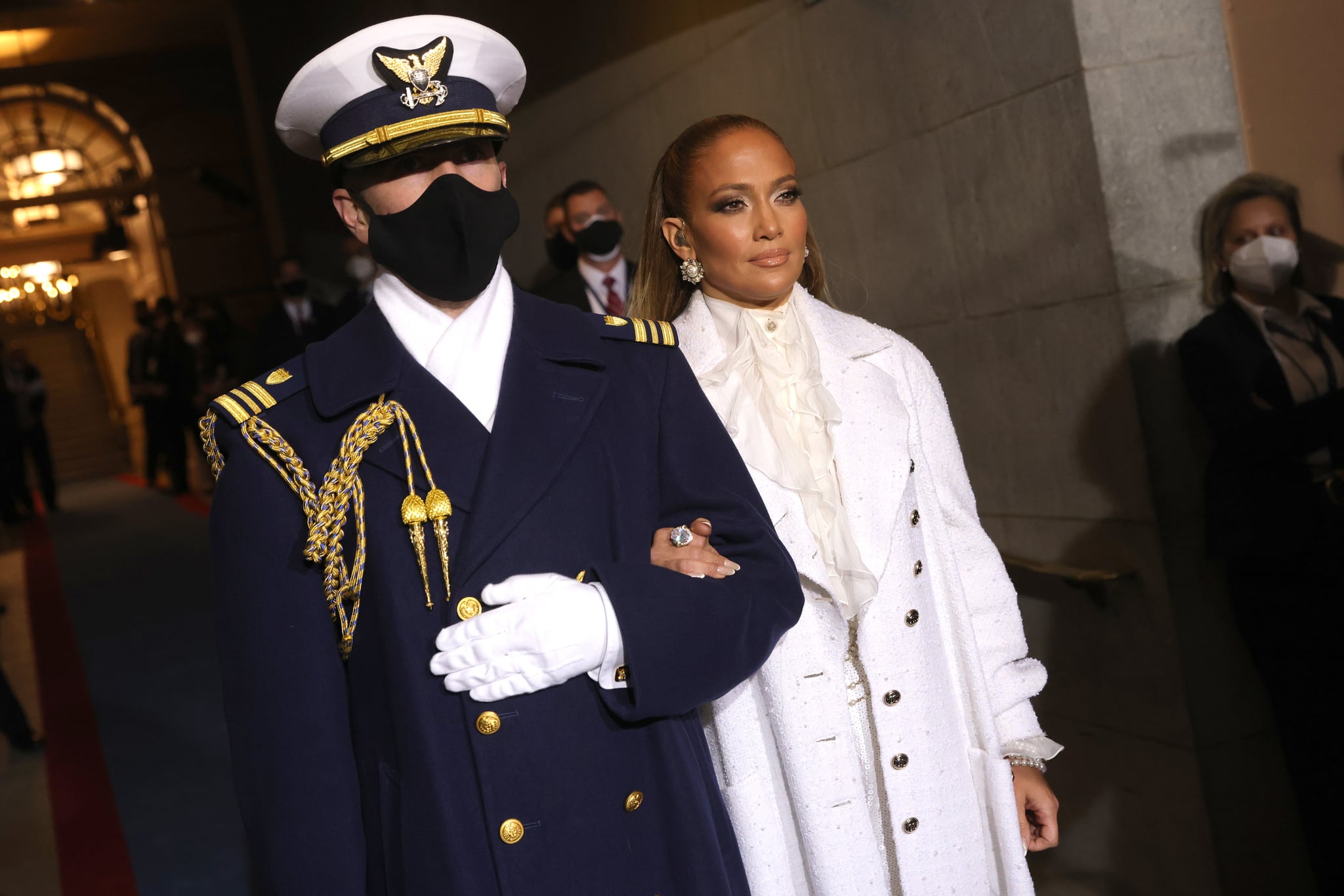 Image Source: Getty / Win McNamee
When Jennifer Lopez stepped out at the 2021 presidential inauguration for Joe Biden to perform a rendition of "This Land Is Your Land," her entire beauty look had classic J Lo written all over it. The high, sleek ponytail; the smoky, silver eye makeup; the perfectly contoured cheekbones — you couldn't get more J Lo if you tried.
The star's ability to stay true to her beauty vibe all these years, while still finding ways to pull out looks that feel fresh and new, can be credited to her all-star glam team. When you have veteran pros like Chris Appleton working on your hair, Eri Ishizu on nails, and David Velasquez on makeup, magic is bound to happen.
Velasquez, who accompanied J Lo to Washington DC for the historic event, has been working with the singer for some time and is responsible for many iconic makeup masterpieces, like, most recently, the ethereal looks in her music video for "In the Morning." For J Lo's Inauguration Day makeup, he paired a silver smoky eye with a neutral-colored pink lip, which complemented her all-white outfit. On Instagram, Velasquez tagged Pat McGrath Labs, Tom Ford Beauty, Chanel, Scott Barnes Cosmetics (owned by Scott Barnes, J Lo's long-time makeup artist), and even J Lo Beauty, the singer's own newly launched skin-care brand.
We've reached out to Velasquez for more details on re-creating the look at home and will update this post when we hear back.