How Keke Palmer Is Changing the Face of Cinderella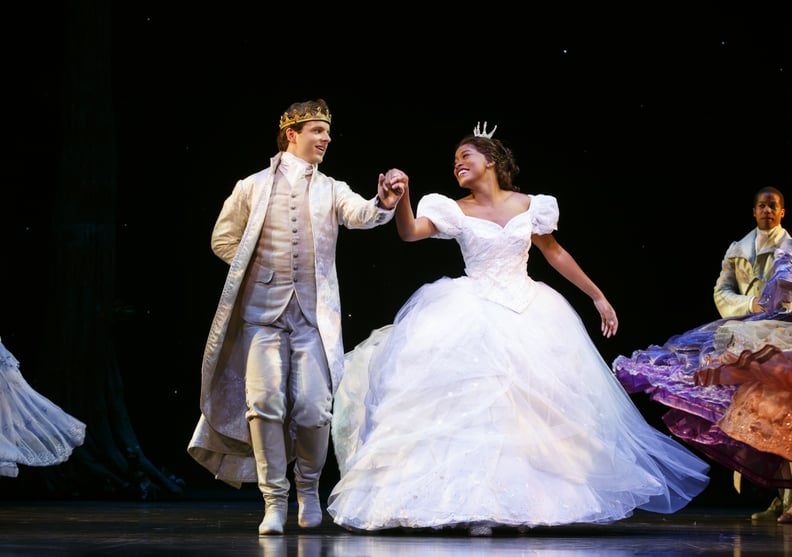 Every editorial product is independently selected by our editors. If you buy something through our links, we may earn commission.
According to both Cinderella and the actress who plays her on Broadway, "anything is possible!" But Keke Palmer doesn't just sing this mantra to audiences night after night, she believes it in real life. As she told me earlier this week, she never expected to take on the iconic Disney princess role or make her debut on The Great White Way this young in her career (she's just 21 years old). Yet, much like a fairy tale, the talk show host has made her dreams come true. And as the first African American woman to play Cinderella on Broadway, she's helping many little girls' fantasies manifest, as well.
On top of being a theatrical star, Keke has been busy lending her gorgeous face to Clean & Clear. She teamed up with the skin care brand to release a video (below), explaining how she has always been a people pleaser — even when it sacrificed her own needs. The short is part of Clean & Clear's "See the Real Me" campaign, in which real girls are encouraged to share their personal stories — be it via a video, Vine, GIF, photo or any other social media means — using the hashtag #SeetheRealMe. "We want girls to feel free to get into this, because aside from myself talking about it and others talking about it, social media plays such a big part in a millennial's life today," Keke said. "It's important to use the hashtags to take that next step and to not be afraid to let the world see the real you."
Want to know more about the real Keke? Keep reading! Below, she exclusively shares how to get Cinderella's magical glow, what it's like to be the first African American to date Prince Charming on stage, and which badass celebrity is inspiring her right now. Source: Carol Rosegg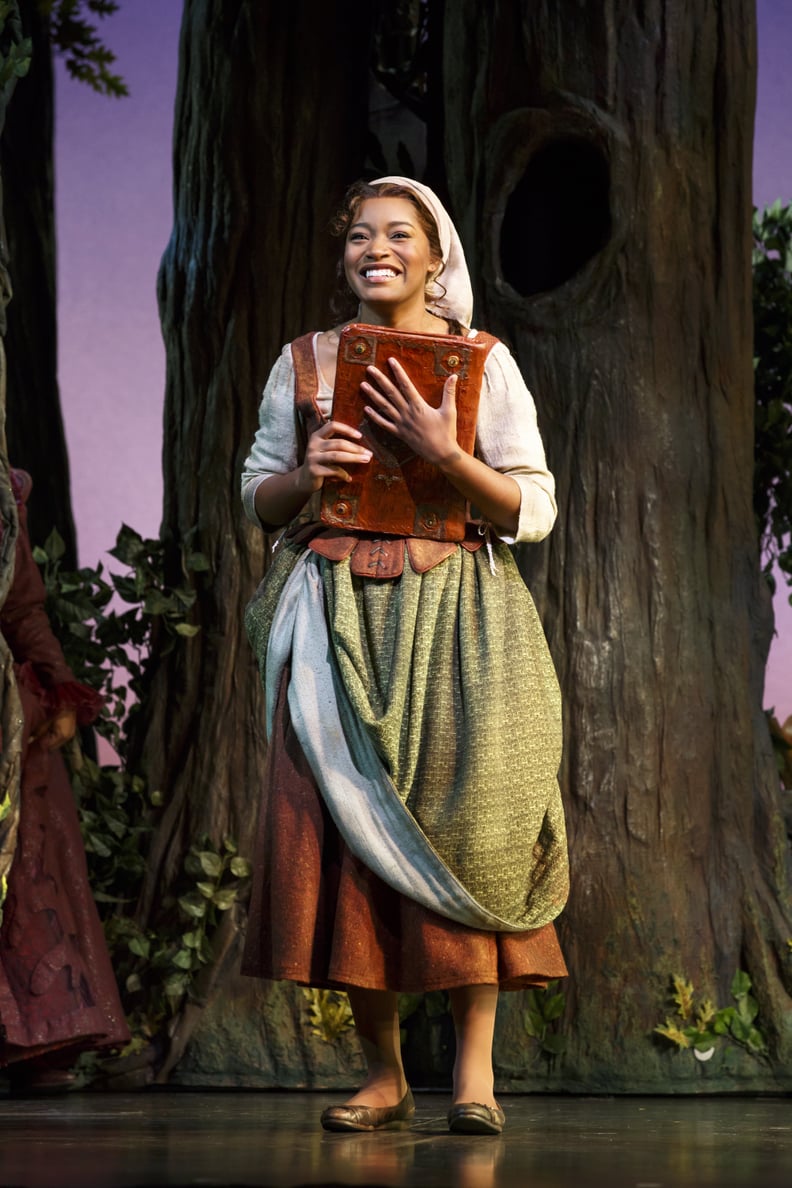 POPSUGAR: Tell us about your new Clean & Clear video.
Keke Palmer: It's something a lot of girls my age go through all our lives — the stresses from our parents and our friends. Throughout my career and my personal life: being afraid to be myself for a number of reasons, especially because of the industry. I didn't want people to think I was a bratty kid, so I ended up developing this people-pleasing technique to make others feel more comfortable around me, and it made me feel caged up. The video tells a lot of that journey and how I overcame that struggle.
PS: Do you have a favorite Clean & Clear product?
KP: I've had a lot of problems with my skin, so when I'm off my doctor's regime, I do every now and then use Clean & Clear's exfoliating cleanser. I find it to be refreshing — even though when I first used it on my face, I was like, "what the heck is going on with this tingling sensation?"
PS: What does playing a role of Cinderella mean to you? Did you dream about it when you were younger?
KP: Cinderella was definitely a story that meant something to me during my childhood. Those stories always trail around in your adulthood, even if it's just the idea of meeting your prince who'll carry you away and love everything about you. I can't say it was a role that I always knew I would play. It did come as a surprise to me when it ended up being my first role on Broadway. I hoped for the opportunity to be on Broadway, but I never imagined it would be Cinderella.
PS: How did the role come about?
KP: It came about like a regular audition. My agent heard about it and asked if I wanted to go in for it. I said, "Yeah, why not?" I had always envisioned myself getting the opportunity to do Broadway one day, but I didn't think I'd get the opportunity to do it so young. I thought it would be in my late 30s or 40s. When the opportunity came up, I thought to myself, "This may be your shot, just go for it." So I learned my lines, learned the music, and auditioned. And the audition was definitely different than any I've been on before, because a lot more goes into it. I had to dance, sing, and act — but it was fun. Shortly after the audition, they called me and said they wanted me for the role.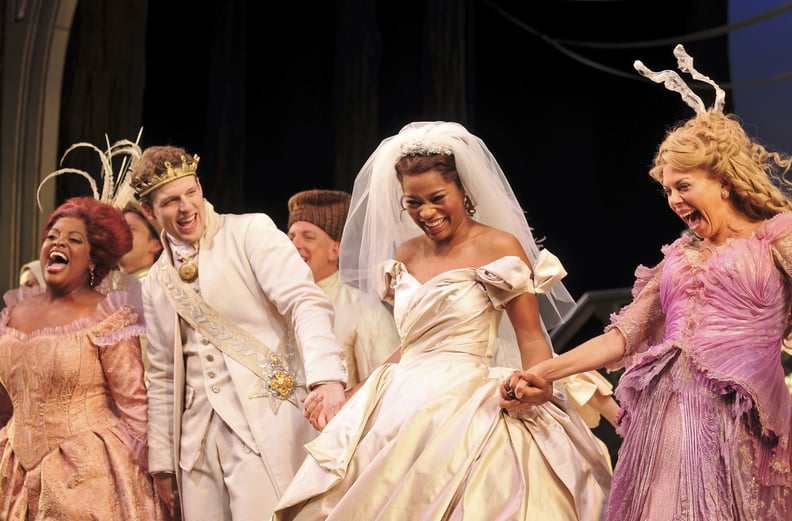 PS: How do you think being the first African American Cinderella helps change the face of beauty?
KP: Often, as an African American, you don't see a lot of the people who are being glorified that look like you. I don't even want to say "glorify," but rather, people who are being appreciated — like princesses. A lot of times they're not African American, and sometimes that can put in your mind that you're not beautiful or worthy, because of the way you look. When you see African Americans play a role like Cinderella or any character that has some type of special thing to them, it makes you know that it's possible and just because you haven't seen it, it doesn't mean you can't be it.
PS: The show also sends a positive message about interracial couples.
KP: I was thinking that the other night, that it's so great on an interracial level because you see these two people falling in love — I forgot that he was white and I was black. I wasn't thinking about the color and just thinking we're two people in love. And I wanted to portray that in the best way possible. I realized that's also another thing people have taken from the show.
PS: And the fact that Cinderella's dad had an interracial marriage too because her stepsisters are white.
KP: That's such a great point. I think that's so awesome, too.
PS: Have you had any fun fan experiences yet? I saw so many little girls dressed up like princesses in the audience!
KP: I walk out after every show to sign autographs, take pictures, and meet everyone to tell them how thankful I am they came. A lot of moms and grandmothers tell me they appreciate that I do this, because it inspires their daughters. It is [people of] all colors actually — black girls, white, Asians, and Hispanics. It just makes me happy that I can inspired them in the way others have done for me.
PS: Who is your role model?
KP: My mom inspires me with her strength and her ability to get everything done, and that spills over to me. Sometimes, I'm like, "Mom, you made me feel like this is possible." And she's like, "Oh, well, I guess you're right." She's inspired me in a lot of ways — even more than she knows. A lot of entertainers have inspired me through out my career.
PS: Is there anyone in particular in Hollywood who is inspiring you right now?
KP: Brandy has inspired me a lot. Also, Rihanna in the way she teaches me not to be afraid to be myself. She embodies the idea of the "real you" and she's not perfect. Girls always try to be society's idea of perfect, and the reality is, you're never going to be perfect for anybody. So instead of trying to be perfect for everybody, just be perfect for yourself by being you. Allow the world to see who you are because at the end of the day that's what you're put on the Earth for. No one else is you, but you!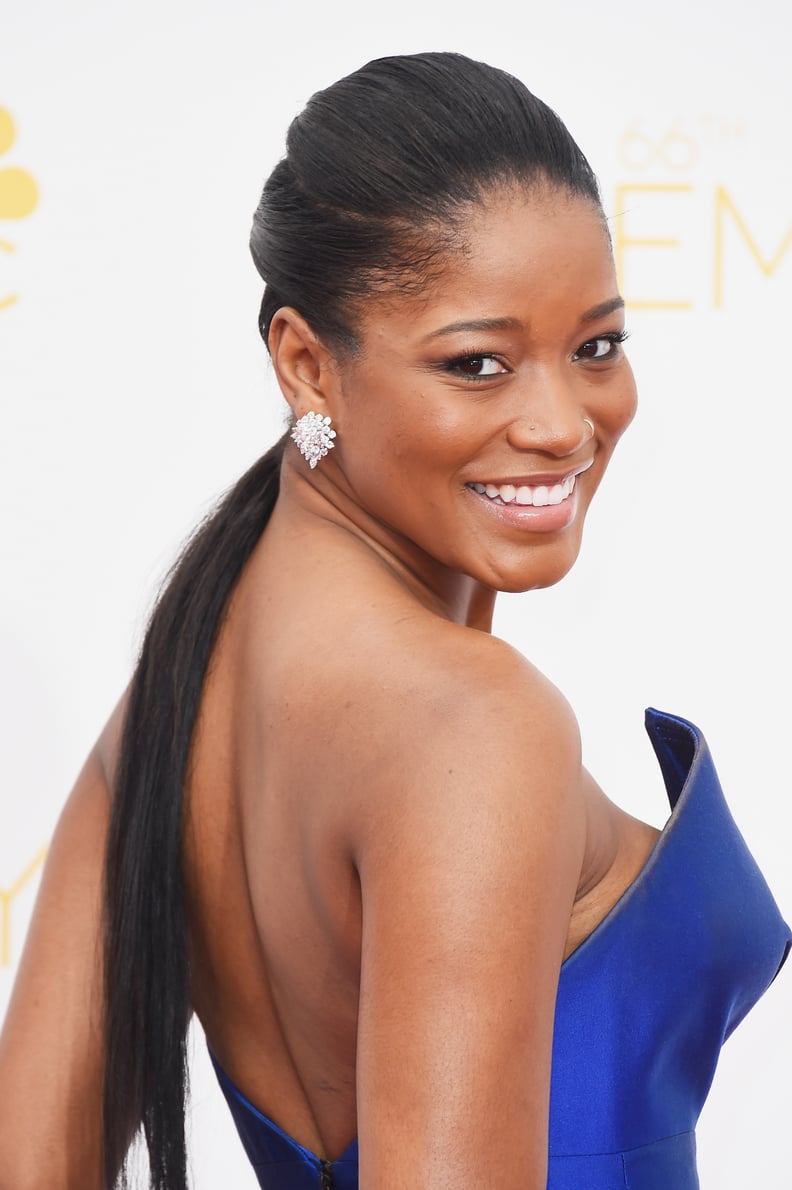 PS: How would you describe Cinderella's beauty look?
KP: She has two beauty looks — the second one isn't as changed as people think it is. It's really just [the addition of] lipgloss.
PS: How do you transform so quickly from the rags to riches?
KP: I can't tell you all my secrets, but it is a lot of magic and a lot of quickness. The makeup look is pretty much just fresh faced.
PS: Cinderella also has a wonderful, illuminated glow.
KP: Very true. It's all of that. I definitely use gold [highlighter] on the lid and underneath the eyebrow. The blush is a ruby color with a lot of shimmer in it. I also use MAC Prep + Prime BB Beauty Balm Compact SPF 30 in Amber Lights ($30); then under my eyes, I use another sparkly product that hits the light to give it some punch without being too glam. Cinderella is not really glam, but more so has a fresh faced and a natural glow from within.
PS: I know some of the other Broadway Disney princesses learned how to do the stage makeup from the show's artists and then do their own look each night. Do you do your own makeup?
KP: I do my own makeup every night.
PS: Have you've been taking any of Cinderella's makeup secrets and using them in your own life?
KP: I've always loved makeup. Right now I am getting back into a fully "beaten" face like contouring and all that exciting stuff. I'm looking forward to going to the store to get more makeup. In the makeup world, people always say you're face is "beat" because it's literally punched up to the point of beaten, but in a beautiful way.
PS: What are your favorite foundations for your skin tone?
KP: I use a couple of things, and my skin is not perfect. I had a lot of acne growing up, and it was hard to cover up the scars. I came up with my own kind of thing, and what I use is Bobbi Brown Skin Foundation SPF 15 in Warm Almond ($48). I use it all over my face, and then I use Cover FX concealer. It's thick enough to cover scaring, but it's not cakey. I mix two colors from Color FX — In Deep and X Deep.
PS: How do you keep your skin in good shape once you remove all of the stage makeup?
KP: It's so annoying, and I hate it because I have to go out to fans [without stage hair and makeup], and I don't want them to be like, "Where's Cinderella? Who is this bum on the corner?" I look so completely different when I take off my hair and makeup. My hair is a hassle, because it gets pin curled to wear under the wigs. My hair gets so poofed [when I take it out], and I don't have time to style it. Usually I wet my hair, put some Miss Jessie's Pillow Soft Curls Styling Cream ($22) on it, and allow it to be in its natural state — just curly. But I can't go out into the cold like that so I literally just put a hat on to cover up that bush, and I keep my makeup on until I'm done signing autographs.