Kendall and Kylie Jenner Finally Revealed Their Makeup Collab, and It's Gonna Be Good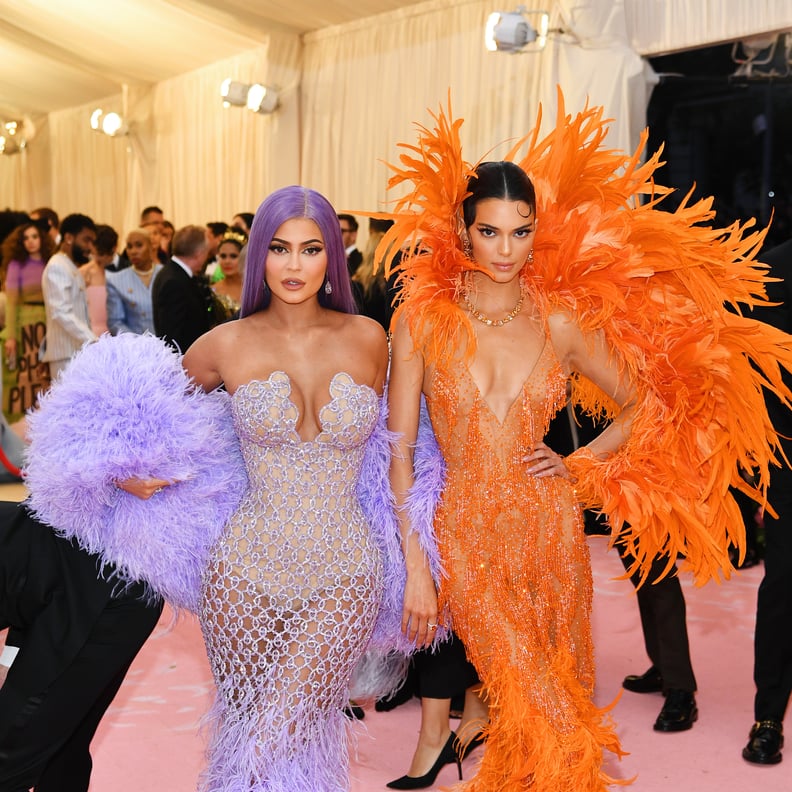 Kendall Jenner is the last of her famous siblings to do a collaboration with her youngest sister, Kylie Jenner, for Kylie Cosmetics. After Kendall teased the collection on The Ellen DeGeneres Show back in January, fans finally got a first look at the range of products over the weekend.
Kendall explained during her Ellen interview that she hadn't been able to release anything in collaboration with Kylie over the last few years because she was in contract with a competing beauty company for a while, but assuming that contract is officially up now, the Kendall x Kylie Collection is set to drop on June 26.
Kylie showed off all of the products in photos and videos shared to her Instagram Story over the weekend. According to those posts and some product imagery shared on the official Kylie Cosmetics Instagram account, the Kendall x Kylie Collection will feature an eyeshadow palette, a berry-colored lip gloss, a lip blush kit, a highlighter, a bronzer, and a blush stick, as well as a blotting powder. The eyeshadow palette will come with 15 shades, 12 matte and three shimmery shades that Kylie jokingly revealed in an Instagram Story she had to "fight for."
"It was so fun creating this with you @kendalljenner," she captioned a photo of the palette. "We disagreed on how many mattes there are . . . but I'm in love with the end result and it has actually become the palette I use the most."
Read ahead to get a look at some of the products from the Kendall x Kylie Collection.
Kendall x Kylie Collection for Kylie Cosmetics
Kendall x Kylie Collection Pressed Powder Palette
Kendall x Kylie Collection High Gloss
Kendall x Kylie Collection for Kylie Cosmetics