After Criticism About Her Skin, Kendall Jenner Is Talking About Her Acne For the First Time
Proactiv has a new face, and it's a familiar one. Model and reality star Kendall Jenner was announced as the brand's new ambassador.
If you're having trouble connecting the dots — model and Proactiv? — let's break it down. Jenner enjoyed her time at the Golden Globes in 2018, only to get online and read harsh criticism about her skin. She had a breakout, but said she had a wonderful night before seeing the comments online.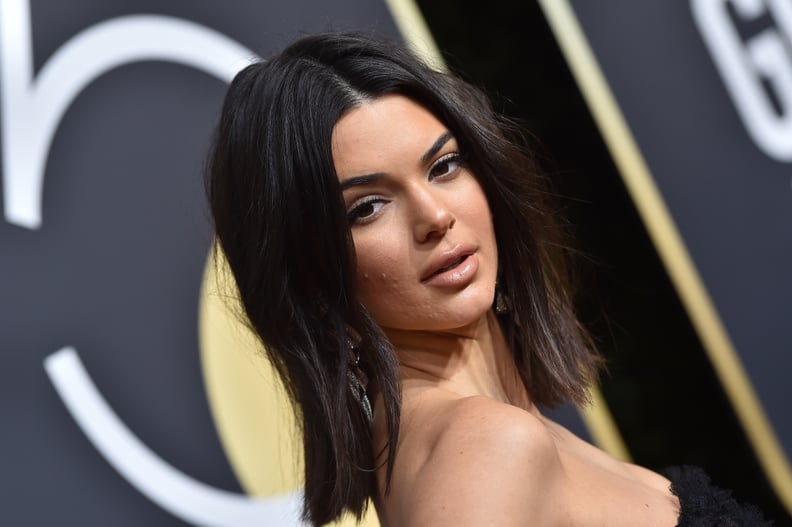 "I've never ever told this story; I've kind of just dealt with it in secret," Jenner said in a promotional video. "I went to an award show . . . I got on the red carpet and I felt really good about myself." She said afterward, she got online and saw negative comments, like, "What did you do to your face?"
"I felt so good I completely forgot that I had bad skin," she said.
Initially, the comments upset her. But then she said she noticed an outpouring of support and empathetic comments on Twitter, with people saying they were proud of her. This positivity is what inspired Jenner to change her perspective on her acne, but she still wanted to find a way to clear up her skin.
"But at the same time, it's this thing like . . . I do want it gone," she said.
Jenner announced during the Golden Globes preshow that she was partnering with Proactiv Solution as the brand's newest ambassador after using it and seeing the results. "For me, I can honestly say, the magic was Proactiv," she said. The unrealistic beauty standards created by technology, like filters and FaceTune, has made people sensitive to seeing real skin. We're glad she's speaking out about something that is so prevalent among her fan base, but more so that she didn't let her acne keep her from enjoying herself.