Breaking: An Official Kim Kardashian Makeup Line Is Coming This Month
No, you did not hear that wrong: Kylie Jenner won't be the only Kardashian sister with her own makeup line. We've just learned via Instagram that Kim Kardashian will also be launching a beauty brand. Kim has already collaborated with Kylie on makeup, but this time, she will be breaking out on her own.
Here's what we know so far:
• It will be called KKW Beauty.
• The Instagram handle is @kkwbeauty.
• You'll be able to shop it at kkwbeauty.com, where you can sign up to get notifications now.
• The collection launches on June 21, 2017.
Here's what we can predict:
• The makeup will be inspired by Kim's classic look: bold eyebrows, contoured cheeks, and a nude lip.
• It will be good! Kim is a makeup genius and has inspired countless trends. We can't imagine her not being hands-on and creating products her fans will love.
What we hope:
• When she grows up, we're crossing our fingers that North West will get into the family beauty biz with her own brand!
So, what do you think the KKW Beauty line will look like?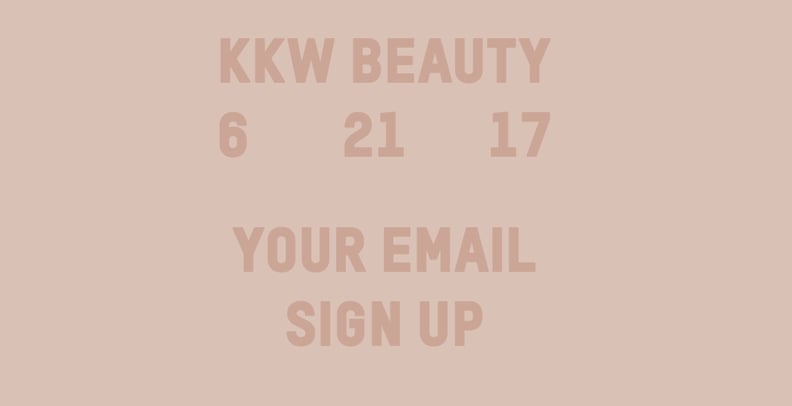 Stay tuned for more information as it becomes available!