Every editorial product is independently selected by our editors. If you buy something through our links, we may earn commission.
I've never really been a huge fan of false eyelashes. Not only is mastering the application about as difficult as learning how to apply winged eyeliner, but I've also always thought of a set of false lashes as the kind of thing that looks pretty amazing on others but ridiculous on myself. Still, imagine my surprise when I decided to put the Kiss Falscara Eyelash Kit ($20) to the test only to actually . . . sort of . . . like my results.
Kiss released its Falscara Eyelash Collection back in January, and the entire range consists of three different types of lashes — volumizing, lengthening, and lifting — that were made to mimic the illusion of lash extensions. Instead of being sold in strips or as individual strands, these lashes come in "wisps," which are tinier, lighter strips that are a tad easier to apply and customize.
The Falscara itself is pretty much what it sounds like: it's a lash glue that looks and applies just like your average mascara. The tube has two sides, one that's a bond and the other that's a seal. The bond is formulated with biotin and can be swiped over your natural lashes before you apply the wisps, while the seal, which includes nourishing vitamin E, is meant to lock the lashes in place after they've been applied.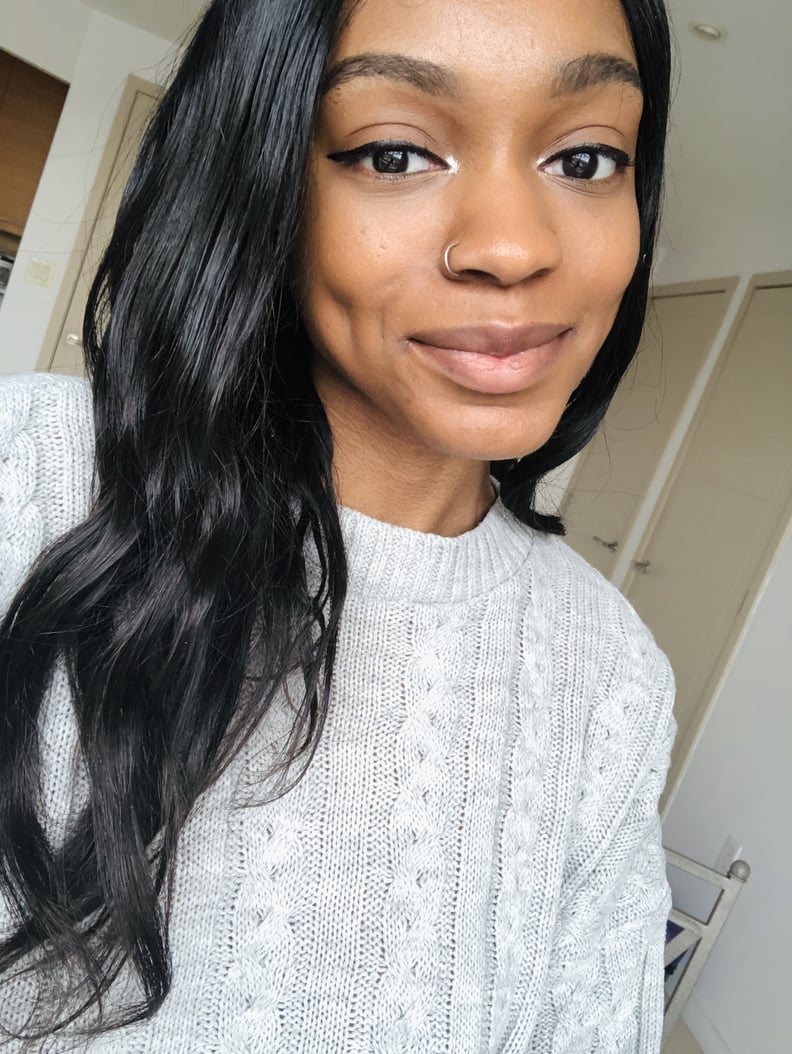 Before Applying the Kiss Lifting Lashes and Falscara
Each package comes with 10 wisps, or five for each eye. I decided to try out the lifting wisps, since of the three lash types, those looked the most natural to me. After applying eyeliner, I skipped my regular mascara and instead swiped the bond over my natural lashes in sections with the tiny wand it comes with, applying the wisps to my lash line as I went along.
While doing this, I learned the hard way that, since these are meant to be applied one-by-one, it's way easier to start the process at the inner corner of your eye rather than the outer corner. Once I got that down, I was sort of surprised to see how relatively painless it all ended up being.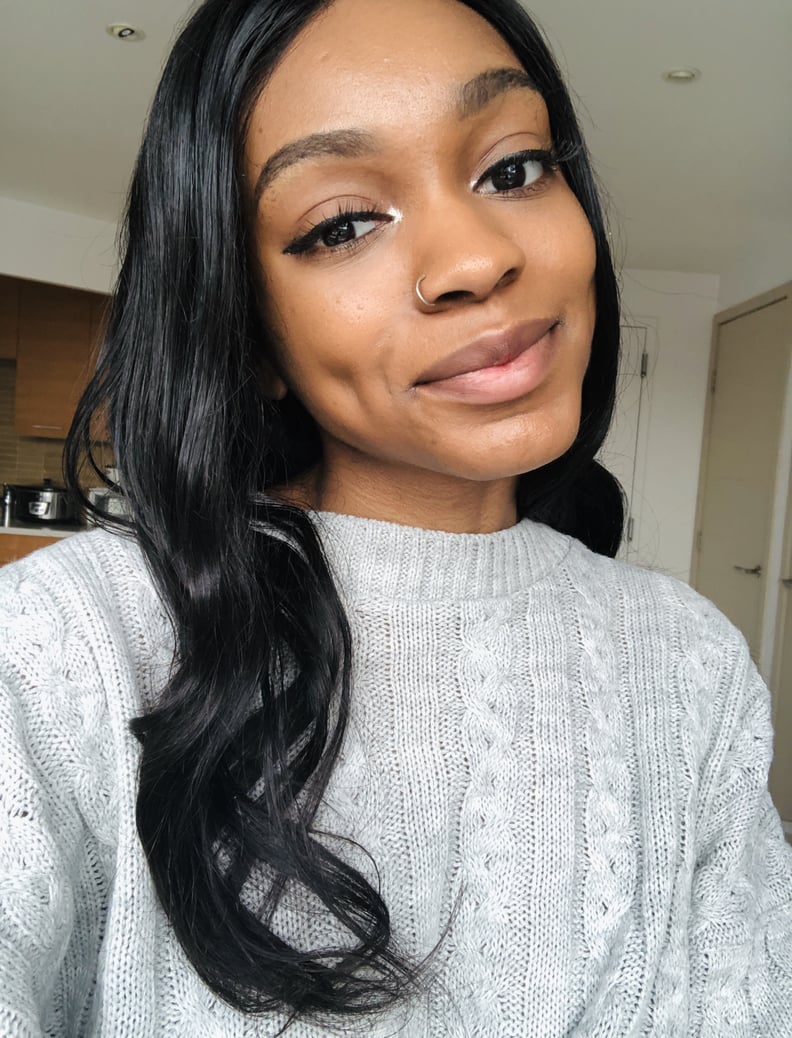 After Applying the Kiss Lifting Lashes and Falscara
I didn't want my end result to be too dramatic, so I applied four wisps to each eye instead of five. As far as the application, I'd say that I did a pretty good job for a person who doesn't wear strip lashes often and had never previously attempted applying wisps before.
One thing I'll note though is that, even though the process is relatively easy, you still have to apply the wisps individually, and because of that, it might take you a tad longer than just applying strip lashes. Still, I think the lashes ended up looking a lot more natural than those I've tried out before, and they didn't weigh my eyes down as much either. Since the bond is pretty lightweight, I was also skeptical of how long they'd last/if the lashes would hold up for a night. Nervous as I was, I wore them during a night out at dinner and thankfully didn't end up having any issues.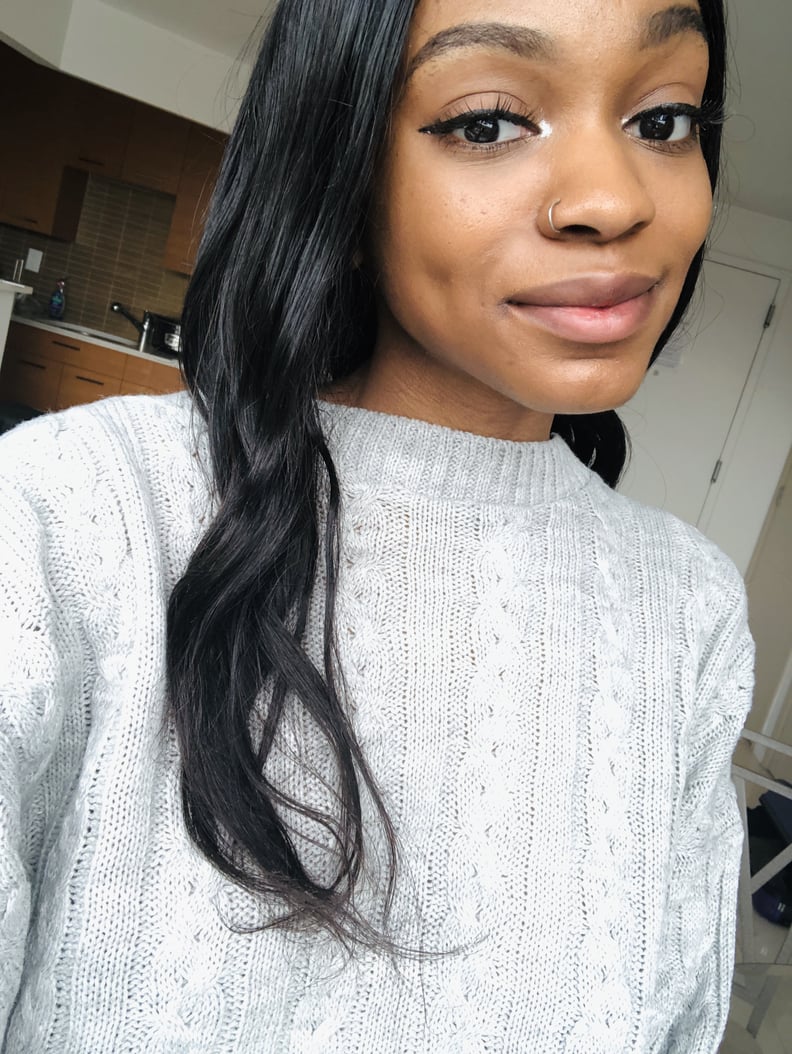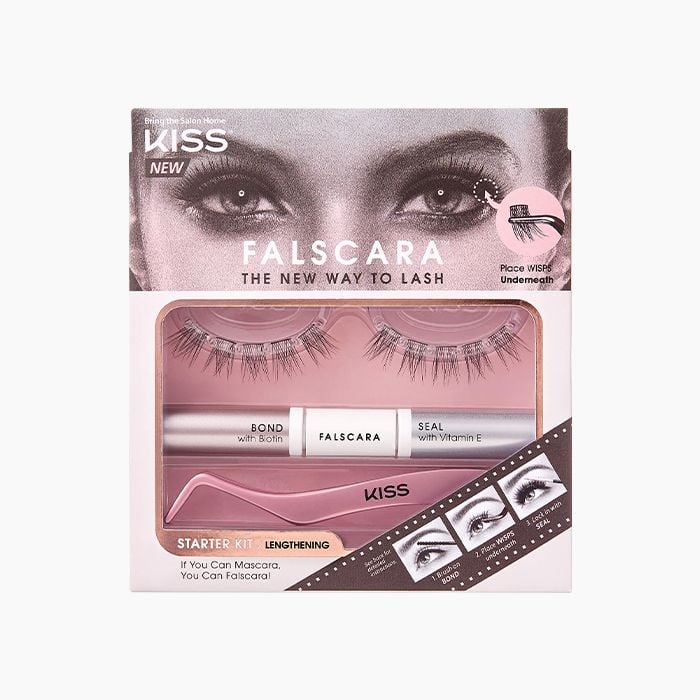 Kiss Falscara Eyelash Starter Kit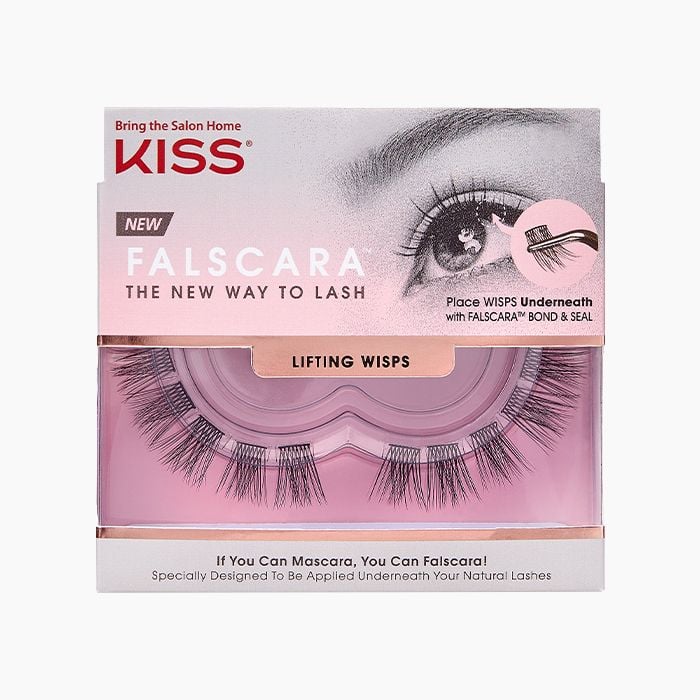 Kiss Falscara Eyelash Lifting Wisps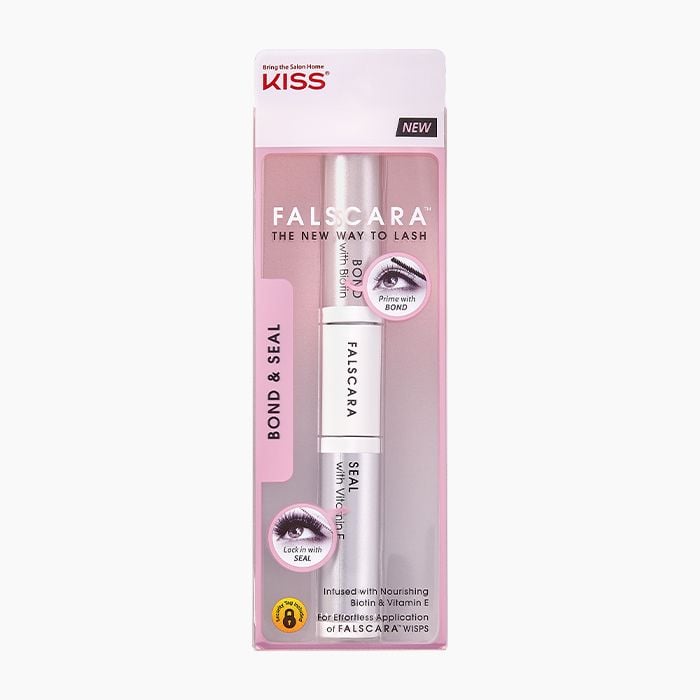 Kiss Falscara Eyelash Bond & Seal