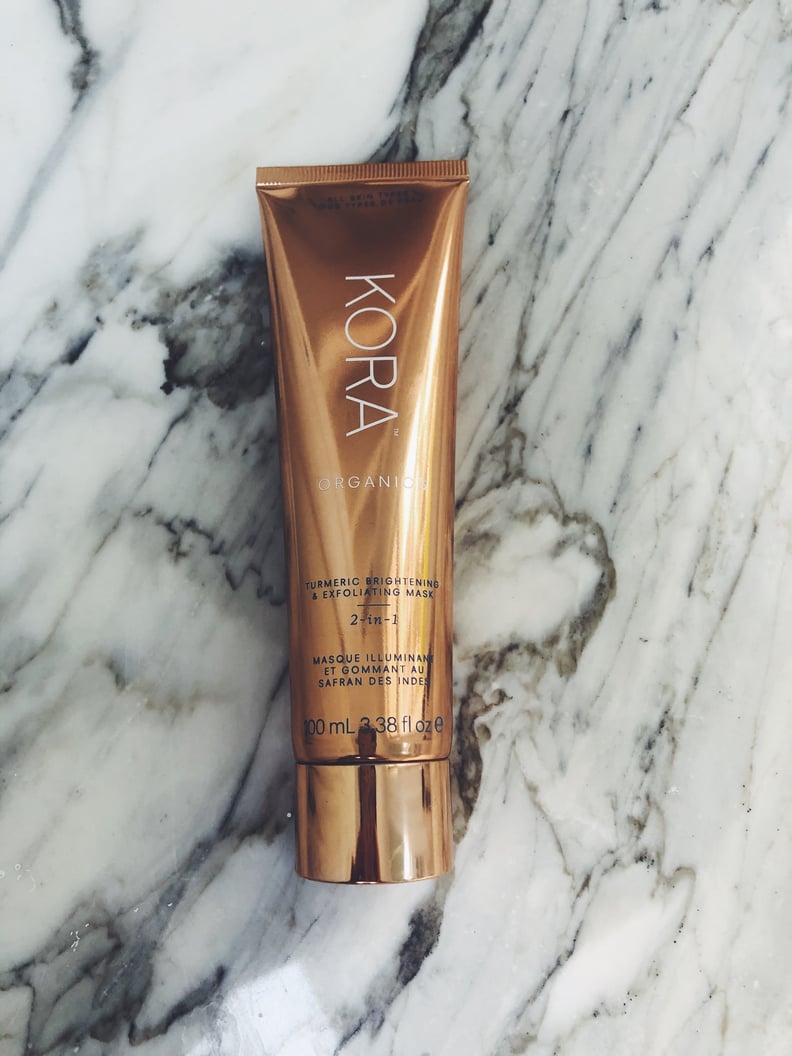 POPSUGAR Photography | India Yaffe
POPSUGAR Photography | India Yaffe
As POPSUGAR editors, we independently select and write about stuff we love and think you'll like too. If you buy a product we have recommended, we may receive affiliate commission, which in turn supports our work.
This has been the year of face masks for me, both of the personal protection variety and the skin-care variety. I've become very invested in taking care of my skin, but as knowledgable as I am, even I can find it overwhelming to find high-quality formulas that will actually improve my complexion without being irritating. I have sensitive skin, and I can tell almost immediately whether or not a product works for me, and at the moment, I'm obsessed with this Kora Organics Turmeric BHA Brightening Treatment Mask ($52).
I've been recommended this mask for years, but for whatever reason, I hand't tried it until about a month ago, and I was really blown away by the results. The incredible thing about it is that it both exfoliates and brightens; I'm accustomed to using two products to achieve that outcome. The exfoliation isn't too abrasive for my sensitive skin, and the turmeric provides that illusive glow I'm always after. I use this mask at night, after cleansing, for 10 to 15 minutes, and my skin feels baby soft afterwards. The best part, though, is the next morning, when I look like I have just come back from a tropical vacation. I am glowy, smooth, and having a very good skin day; no one would know that I was woken up abruptly by the construction next door. I've been a fan of Kora Organics for a while now, and this might just be my new favorite product; incorporate it into your face mask rotation stat.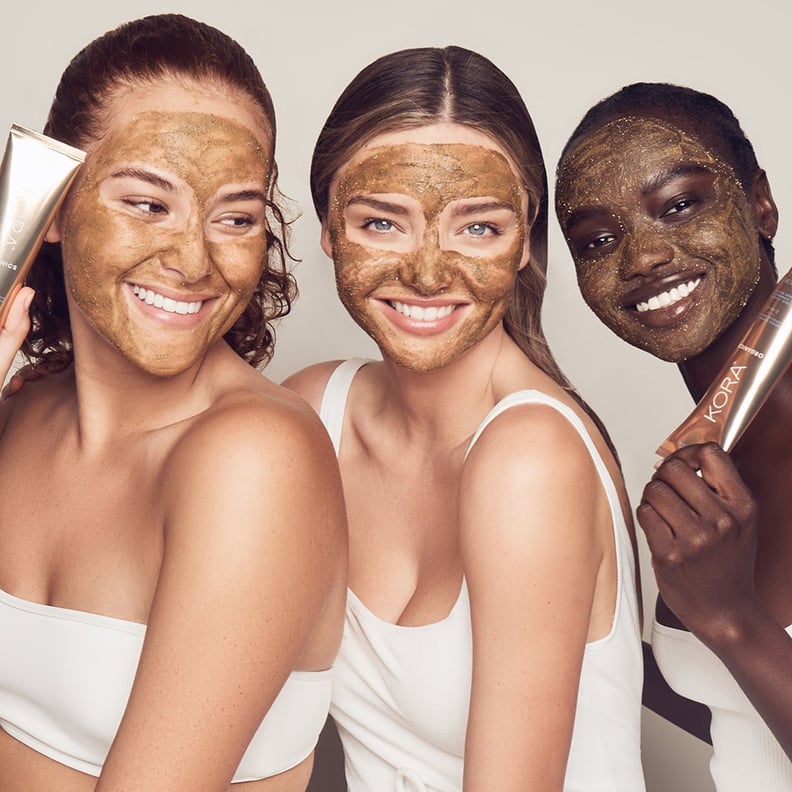 Kora Organics Turmeric BHA Brightening Treatment Mask
This mask is the ultimate multitasker, and will give you glowing, soft skin in minutes.
Kora Organics Turmeric BHA Brightening Treatment Mask