Kosas Revealer Concealer Review
This Viral Kosas Concealer Actually Lives Up to the Hype
As POPSUGAR editors, we independently select and write about stuff we love and think you'll like too. If you buy a product we have recommended, we may receive affiliate commission, which in turn supports our work.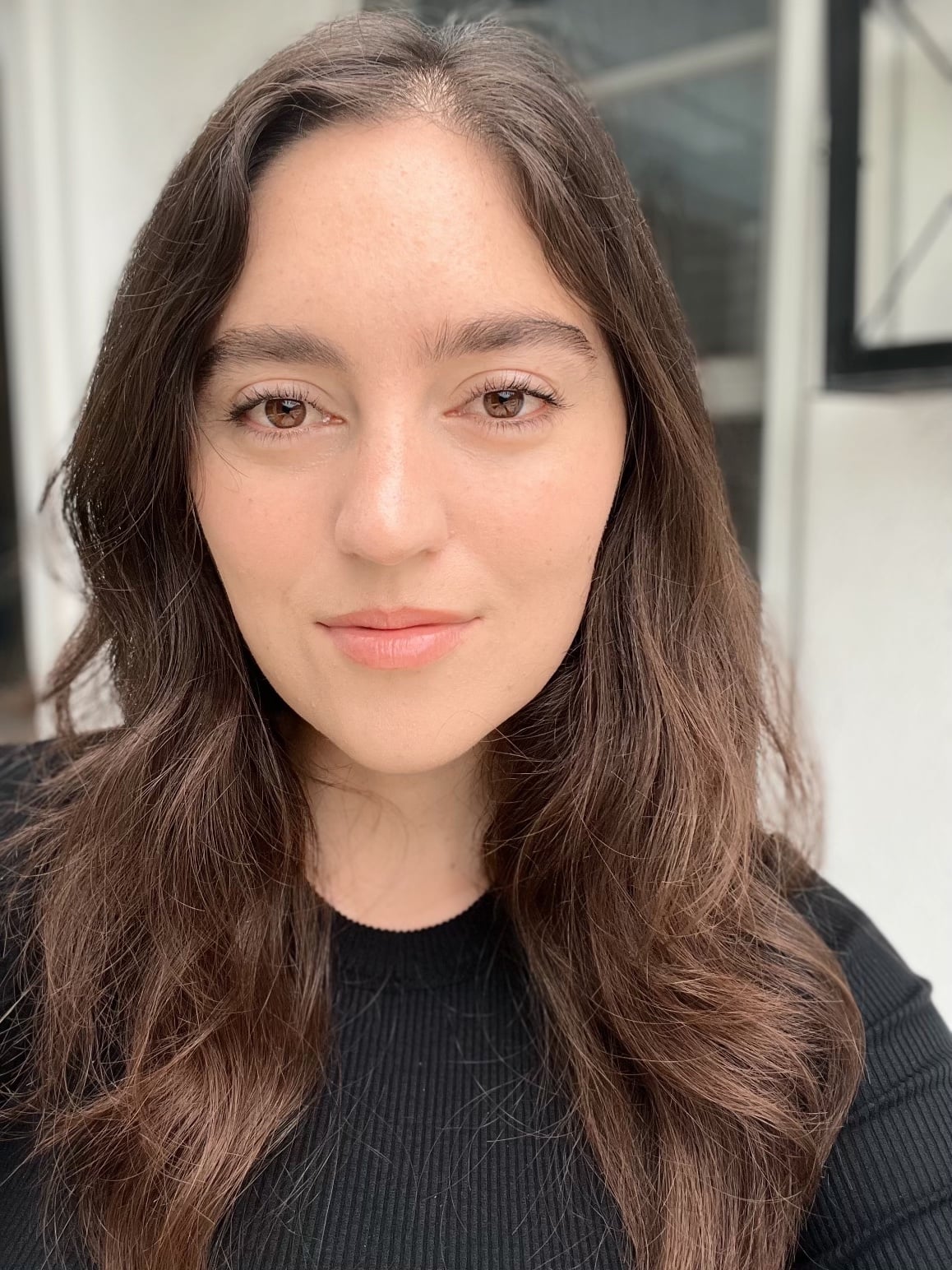 If you've been on TikTok recently, you've probably heard about the Kosas Revealer Concealer ($28). It's beloved by celebrities, influencers, and editors alike, and I had heard nothing but good things but had yet to try the product. I am a makeup minimalist and generally stick to concealer, mascara, and a tinted lip balm for everyday wear. Plus, bouts of allergic reactions have led me to really pare down what I put on my face, and with supremely sensitive skin, I've been looking for products that don't irritate or cause redness. I picked up the concealer on a recent trip to Sephora, unaware that the product's always selling out, and it's now a permanent part of my makeup routine.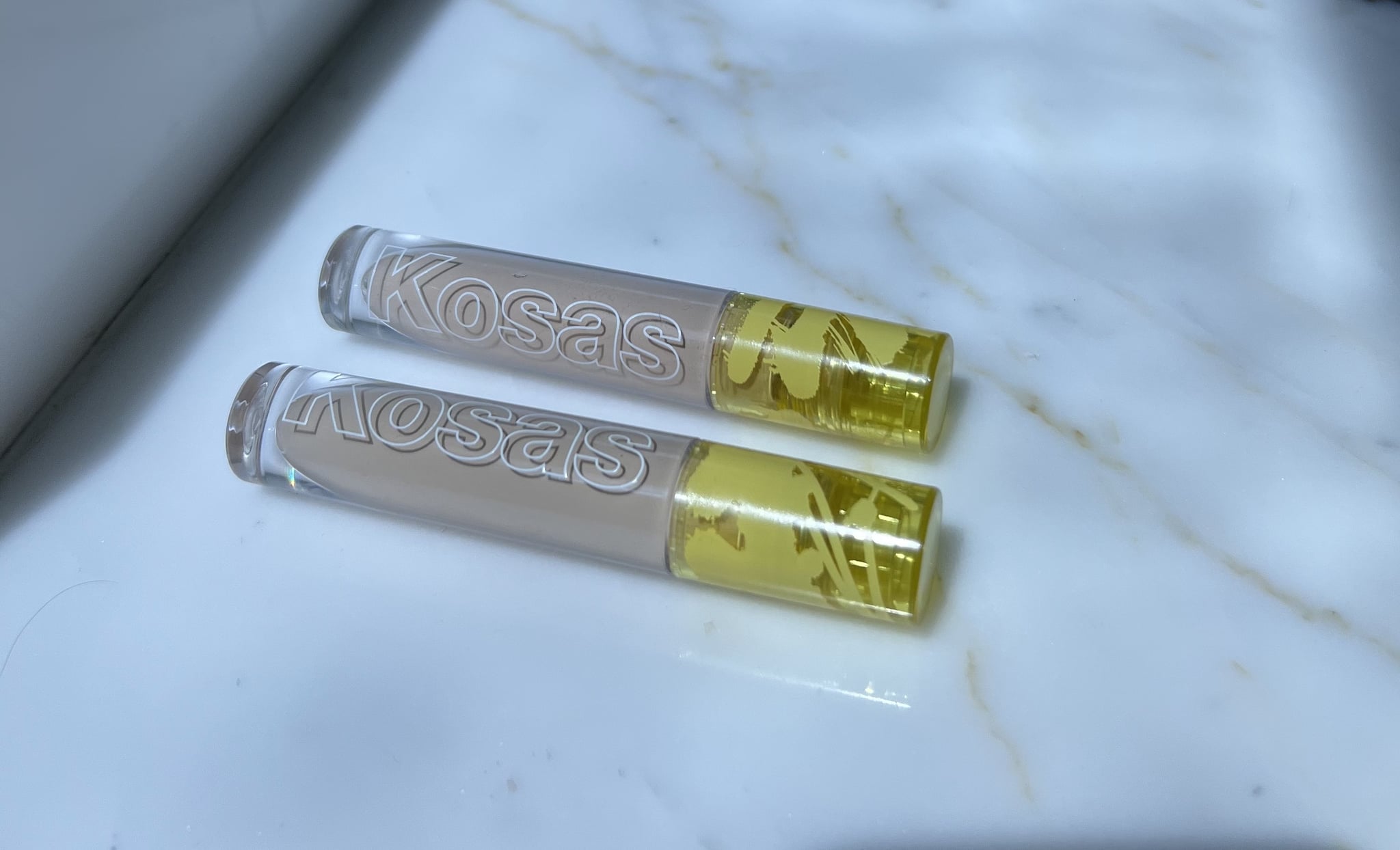 What I Like About This Kosas Concealer
The Kosas Revealer Concealer ($28) is a liquid concealer, which makes it really easy to blend into the skin. As previously stated, I'm a makeup minimalist, so anything I can't blend in with my fingers is a no-go. It covers darkness under my eyes, redness by my nose, and postacne hyperpigmentation around my chin. It has a doe-foot applicator that makes it easy to apply. It has medium coverage, which means it provides enough coverage to actually conceal but not so much that it no longer looks like skin. It's also formulated with lots of skin-care benefits, like caffeine to fight dark circles and puffiness, hyaluronic acid and peptides to visibly plump and hydrate skin, and arnica to calm redness and inflammation.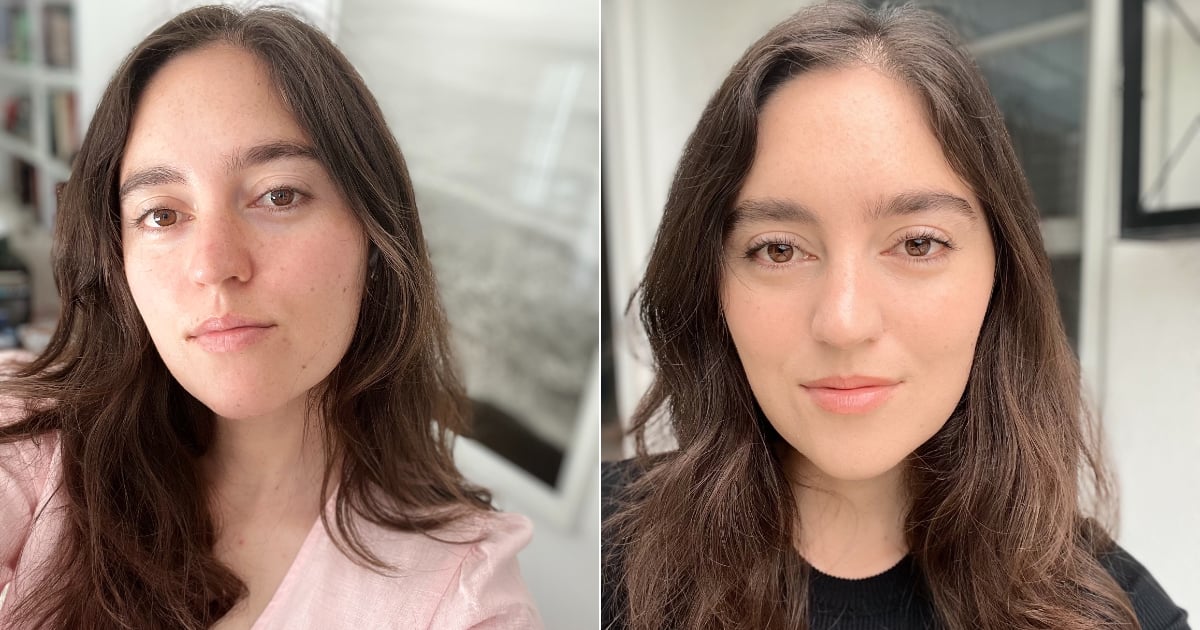 What's Worth Noting
There are 28 available shades of this Kosas concealer ($28). I ended up buying two because the Sephora I went to was short on testers, and my best match is actually a mix of two shades. I could technically get away with just using shade 2.5C, which is pictured on the left, but it looks most natural on me combined with 2W, which is pictured on the right. It's a subtle difference, but the pink undertones of 2.5C balance the more yellow undertones of 2W and create a neutral finish on my skin. You may have to mix and match to get your perfect shade like I did, but blended in, as shown below, it looks completely natural.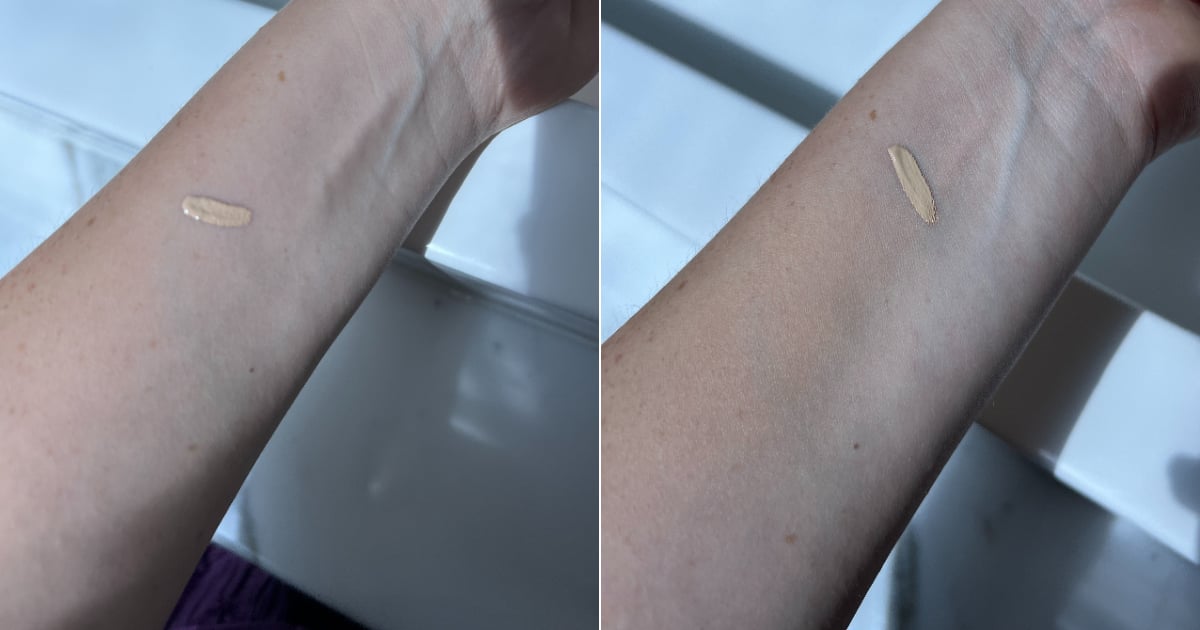 Who Is This Concealer Best For?
This product is best for people who want to master that no-makeup makeup look. It makes your skin look like skin, and it's not cakey, nor does it crease or wear off easily. If you want something you can just throw in your bag for quick touchups, this is a great concealer. It's also a good concealer if you have darkness or red spots; it can cover them all. If you're looking for a clean makeup product that works, I'd highly recommend giving this a try.
Where Is the Kosas Revealer Concealer Available?
You can find this product at Sephora, Revolve, or on the Kosas website. It's almost always sold out, so if you can, run, don't walk, to grab this product.
Rating:

Image Source: POPSUGAR Photography / India Yaffe