Kylie Jenner Exclusively Reveals the Inspiration Behind Her Topshop Holiday Lip Kits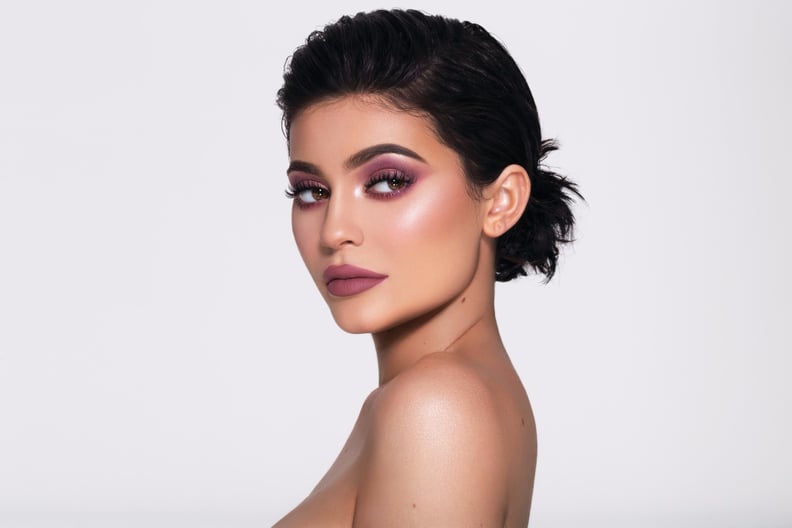 Before November 2017, you could really only purchase Kylie Jenner's famous Kylie Lip Kits two places: at kyliecosmetics.com or if you were lucky enough to visit one of the pop-up shops. When it came to the online shopping, we all had to set our Google calendars to snag the products before they sold out and there was no way to see them IRL.
Come Nov. 20, that is changing and Kylie Cosmetics will be exclusively available at select Topshop stores, including New York (Fifth Avenue), Los Angeles (The Grove), Atlanta, Houston, Chicago, Las Vegas, and Miami (Aventura). And with this new partnership comes new launches!
POPSUGAR has learned that Kylie is releasing two special-edition Lip Kits featuring her matte and velvet lipstick formulas. The shades are mostly neutrals with a few reds in the mix.
"One of the great things about makeup is that you can never run out of shades, and you can never have too many lipsticks," Kylie told POPSUGAR via email. "When I'm coming up with colors and collections I always think about it in two ways: what shades complement the season or the theme that I'm creating a collection for, and then what shades can I launch that are totally unexpected or unique."
She went on: "For my Fall Collection, for example, I created a warm terracotta rose shade called Autumn, that was suited to the season and would look amazing on all skin tones, but I also created this super bold purple shade, Wicked, which is really unique and fun."
We also asked Kylie if she could only use one beauty product for the rest of your life, what would it be? "My Kylie Cosmetics Barely Legal Blush and Candy K Lip Kit," she said. "Candy was one of the first Lip Kits I launched and it's still one of my favorites."
Keep reading to see the two new Topshop sets and swatches before they launch next month!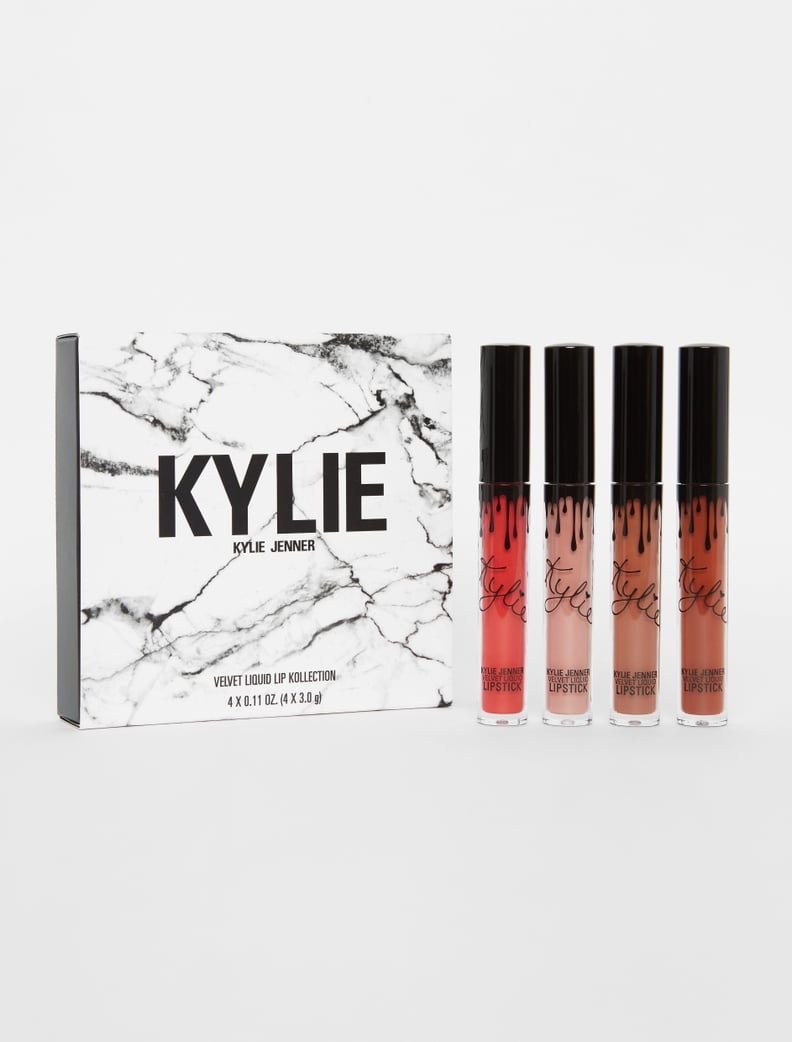 Kylie Cosmetics Lip Kit Set #1 4 Piece Velvet Liquid Lipstick
This four-piece Velvet Liquid Lipstick ($40) includes Show Off (true orange red), Shopaholic (light pink mauve), Trendy (reddened brown), and Fashionably Late (warm chestnut).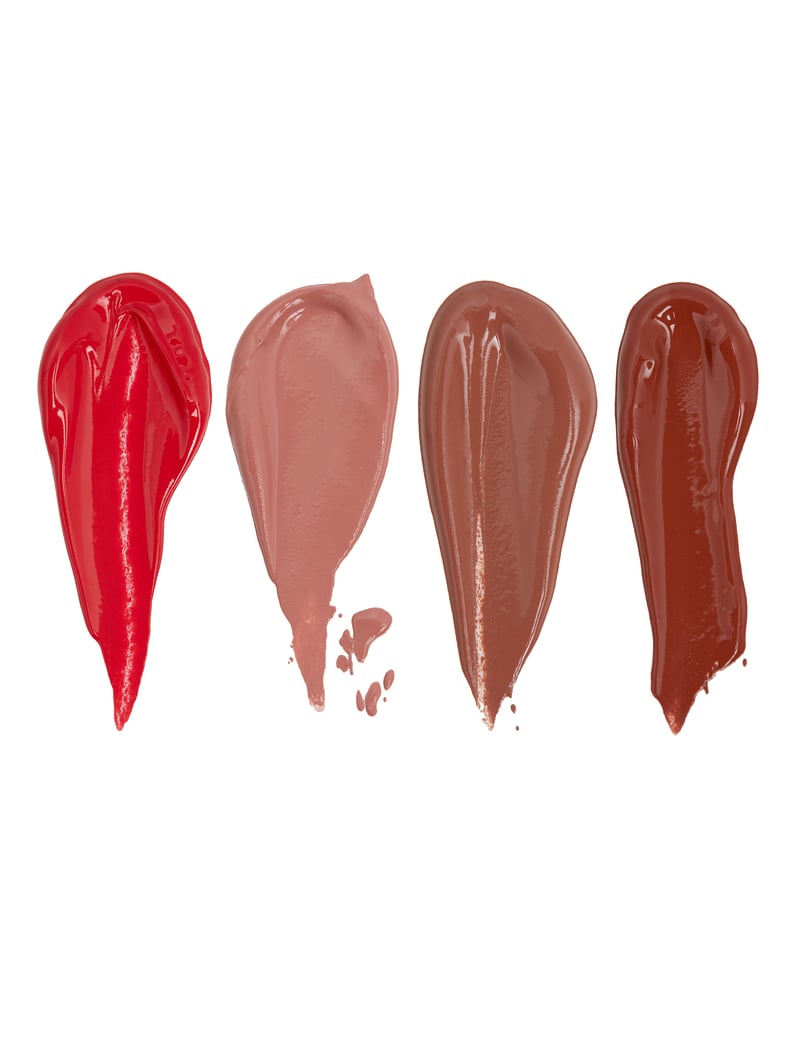 Kylie Cosmetics Lip Kit Set #1 Swatches
Left to right: Show Off, Shopaholic, Trendy, and Fashionably Late.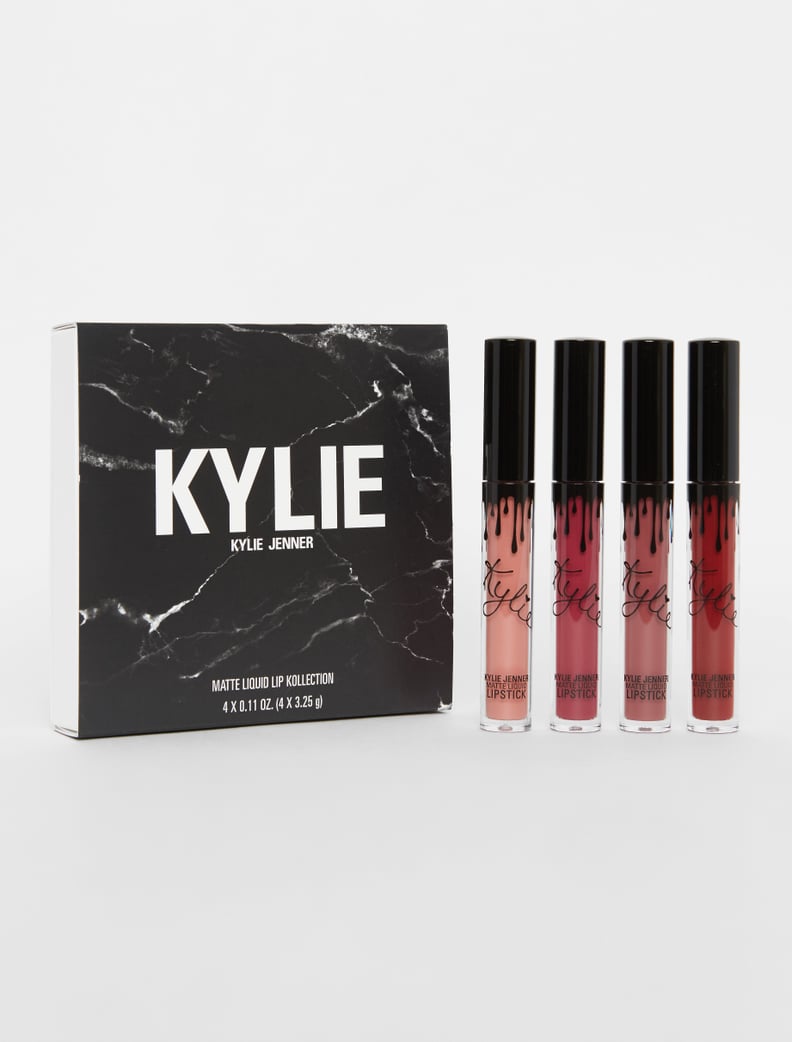 Kylie Cosmetics Lip Kit Set #2 4 Piece Matte Liquid Lipstick
The Kylie Cosmetics Lip Kit Set #2 features four Matte Liquid Lipsticks ($40). The shades are Popular (matte deep plum), Sold Out (deepened raspberry), Shop o Clock (peachy pink), and Buy Now Cry Later (vibrant berry).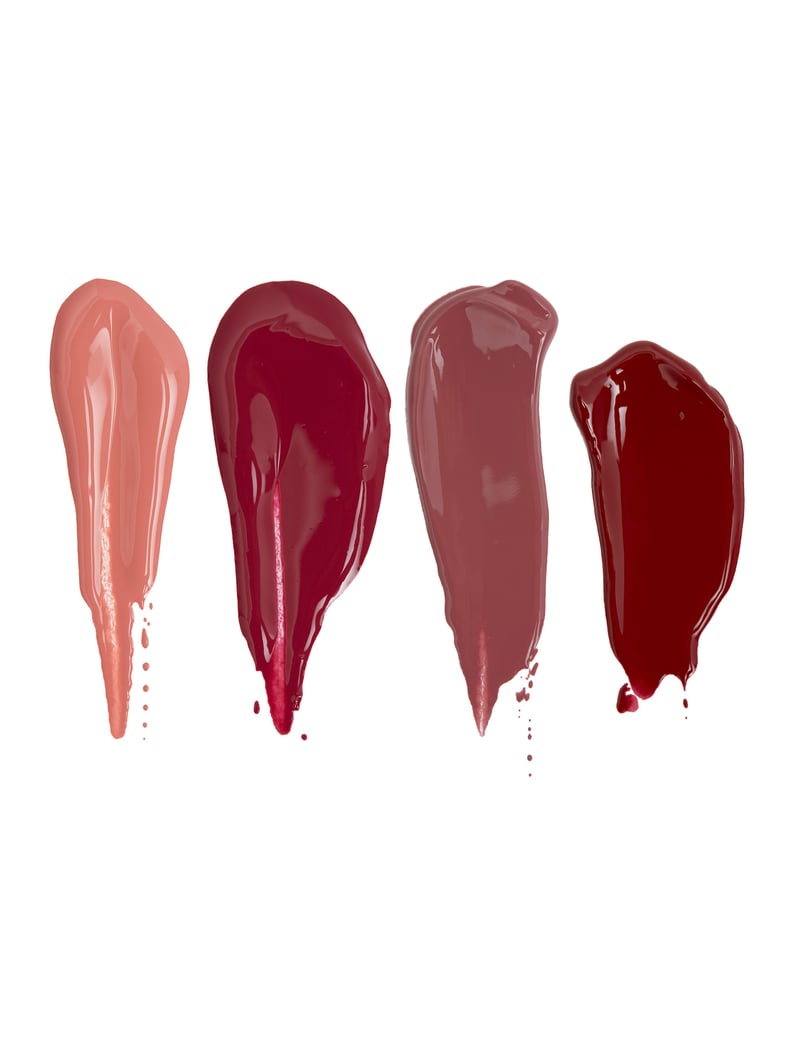 Kylie Cosmetics Lip Kit Set #2 Swatches
Left to right: Popular, Sold Out, Shop o Clock, and Buy Now Cry Later.