Kylie Jenner Is Taking a Break From Hair Extensions
Kylie Jenner Is Using This Period of Isolation to Focus on Her Hair Health Journey
Image Source: Getty / Axelle/Bauer-Griffin/FilmMagic
We've all gotten pretty used to seeing Kylie Jenner switching up her hairstyles on an almost weekly basis for the last few years, but now that many of us plan on spending the next few weeks in isolation, it looks like the makeup mogul is taking a break from wigs and extensions for a while. Jenner took to her Instagram Story on April 3 with a video showing off her short, natural hair. In it, she's seen simply flicking her bob while the caption reads, "Hair health journey rn."
Later, she hopped on her BFF Anastasia Karanikolaou's Instagram Live, where she spoke a little more about not wearing extensions. "This is actually the first time I've worn my natural hair," she said. Now that she's been at home, Jenner added that she's been styling her own hair using an unspecified Dyson tool.
The Kylie Cosmetics founder also pointed out that she's been using this time to wear her natural nails and lashes before showing off her manicure. "My nails didn't even need to be taken off," she said. "This is such a good time to just take your hair out and your nails out, no lashes."
See a photo of Jenner showing off her natural bob below.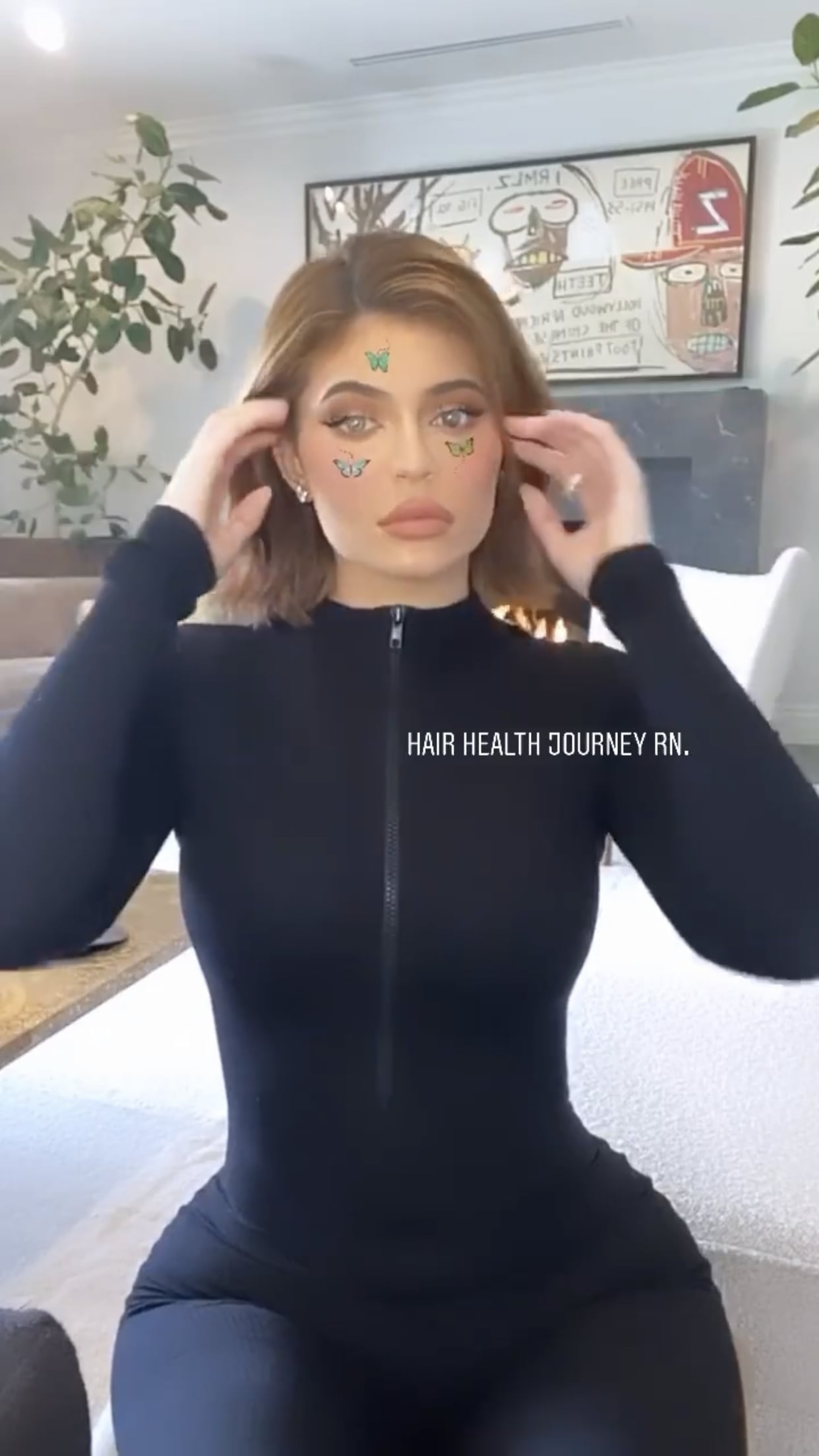 Image Source: Instagram user kyliejenner