I Use a $380 Moisturizer, and It's Worth Every Damn Penny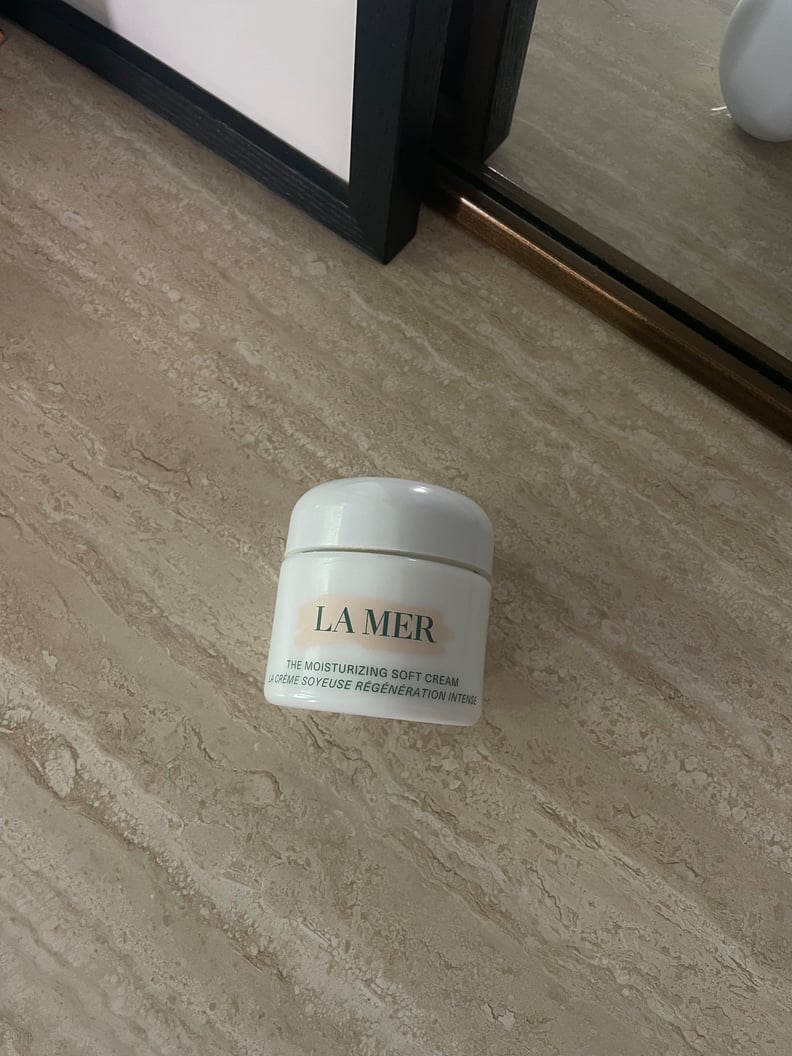 POPSUGAR Photography | Renee Rodriguez
POPSUGAR Photography | Renee Rodriguez
Every editorial product is independently selected by our editors. If you buy something through our links, we may earn commission.
If you're well-versed in all things beauty products like I am, chances are you've heard of the skin-care brand La Mer. It's extremely well known, mostly because it's loved by celebrities like Jennifer Lopez, Chrissy Teigen, and Kim Kardashian, and also because the brand's prices are extravagant (which is a nice way of putting it.) Recently, I started using the La Mer The Moisturizing Soft Cream ($380), which is a more lightweight version of the brand's Crème de la Mer ($380), and after I finished some deep breaths I needed to take after the sticker shock, I realized the formula was actually really, really good.
If I could afford to use this as my go-to moisturizer twice a day, every day, for the rest of my life, I would. But let's be real: I may have failed general math twice in college, but I know enough to understand that $380 for a 2 oz. tub of moisturizer means I'm paying $190 per ounce, which is the opposite of cheap. I wish it wasn't worth it, people, but unfortunately for me (and especially my wallet), it is.
Keep scrolling to read my full review of the La Mer The Moisturizing Soft Cream and find out why it's landed a permanent spot in my medicine cabinet.
About the La Mer The Moisturizing Soft Cream
The La Mer The Moisturizing Soft Cream is an everyday cream moisturizer formulated for all skin types.
It addresses fine lines and wrinkles as well as dryness and loss of firmness.
The key ingredients include the brand's proprietary blend of algae extract and petroleum jelly to plump skin, as well as lime tea, an antioxidant that promises to neutralize free radicals.
It's paraben-free, phthalate-free, and free of sulfates SLS and SLES.
It contains less than one percent synthetic fragrance.
What I Like About the La Mer The Moisturizing Soft Cream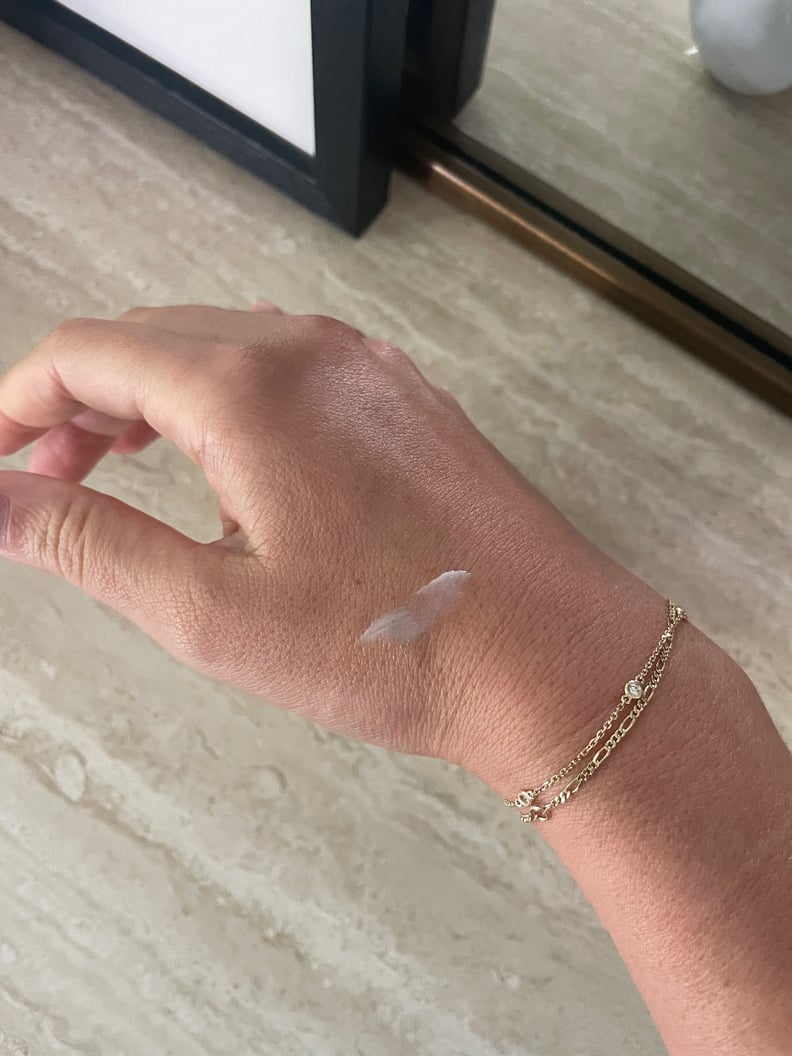 Everything about this product feels luxurious. From the heavy vat to the actual formula — which feels softer than any other cream, lotion, or body butter I've tried — the entire experience is one of lavishness. Every time I use it, I notice what a stark difference there is between this product and some other moisturizers. It doesn't pull or pill and instead preps my skin perfectly whether I'm going bare-faced or planning to go full glam.
Not to mention, it's a damn good formula. I have dry, acne-prone skin, and this is one of the (very few) moisturizers I can count on to keep my skin looking dewy and glowing without breaking me out. It's not too thick or too lightweight, and it's perfect to use in the summer months as well as the cold winter months when my skin is exceptionally dehydrated.
How to Use the La Mer The Moisturizing Soft Cream
The brand recommends taking a small amount of moisturizer between your fingertips, then patting it into clean skin twice a day. (Pro tip: make sure you press or pat the product into your skin — it isn't meant to be rubbed in.)
Personally, I like to apply this product when my skin is a bit damp because I'm able to use less product and cover more surface area. During the day, I start out with cleansed skin, apply a vitamin C serum, and then follow up with this moisturizer. At night, I like to use a hyaluronic acid serum or a retinol, then follow up with the soft cream. A little goes a long way, so I only use a dime-size amount for my entire face.
What to Consider Before Trying the La Mer The Moisturizing Soft Cream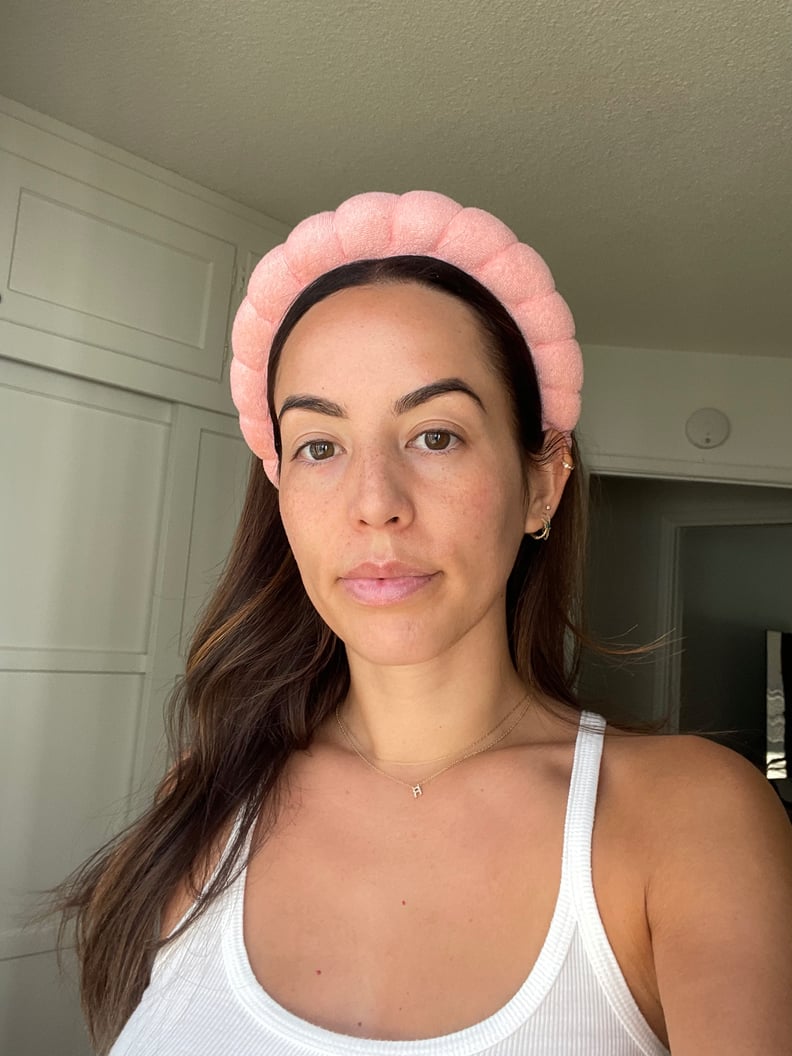 Obviously, the biggest thing to consider before purchasing this product is the price. I've tested a lot of moisturizers, and there are plenty of products that will give you similar hydration and glow without the price tag. Personally, though, this is one luxury I'm going to keep up with considering I'm a single woman in my 30s with no children or even a pet fish.
One other thing to note is that although this product contains less than one percent synthetic fragrance, it does have a noticeable smell. It doesn't bother me and I actually find it quite pleasant, but if you're sensitive to smells, you may want to test out a sample before committing to the full-size product.
Where the La Mer The Moisturizing Soft Cream Is Available
The La Mer The Moisturizing Soft Cream is available at Sephora, La Mer, and Saks Fifth Avenue.
Rating:
★★★★★