How Lakey Peterson Practices Self-Care Outside of Surfing (Hint: It Involves Hailey Bieber)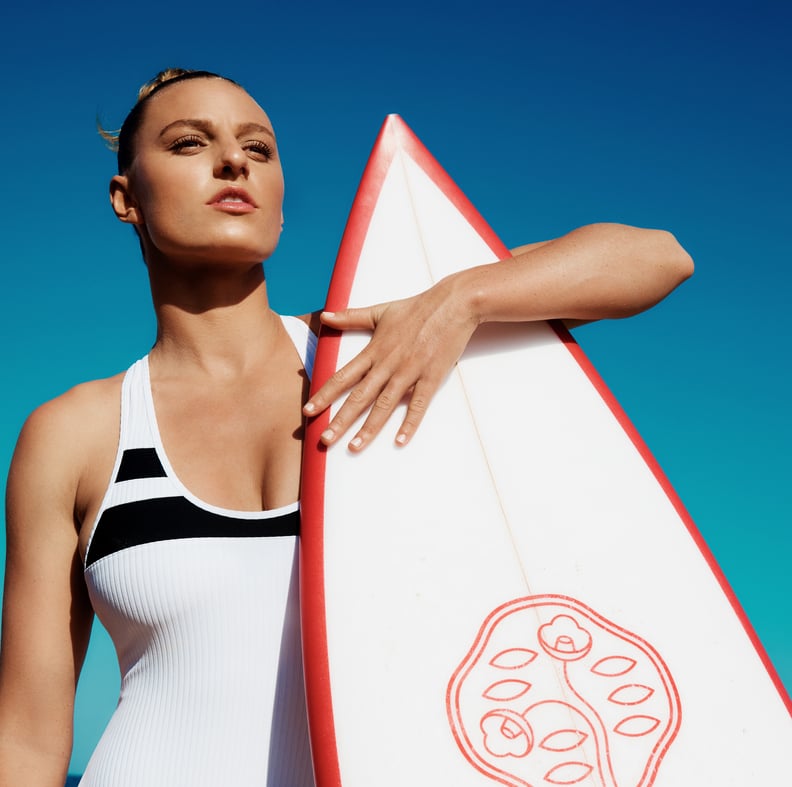 Courtesy of Shiseido
As POPSUGAR editors, we independently select and write about stuff we love and think you'll like too. If you buy a product we have recommended, we may receive affiliate commission, which in turn supports our work.
Lakey Peterson practically grew up in the water. As a Santa Barbara, CA, native, her family was constantly at the beach. At just 11 years old, she began competing in local surfing events for fun, and after a few years, she qualified for her first Women's World Championship Tour at 17. Since then, Peterson has been on the world tour of the top 17 women surfers in the world competing globally to become world champion. Had it not gotten canceled due to the global pandemic, it would have been her ninth season competing.
With the tour on hold, Peterson has been spending time in Australia, where the beaches are open and she can still surf — something she feels both very fortunate and borderline guilty about. This time off from competing has opened up her schedule to focus more on her hobbies and self-care.
"I've shifted my focus to the new things that I've never given myself time to learn before," Peterson told POPSUGAR. "Just connecting with things that I've always been like, 'Oh, I'd love to do that,' but I just put on the back burner when I'm working."
Keep reading to learn how Peterson is practicing self-care and the beauty tips she swears by to keep herself protected in the water.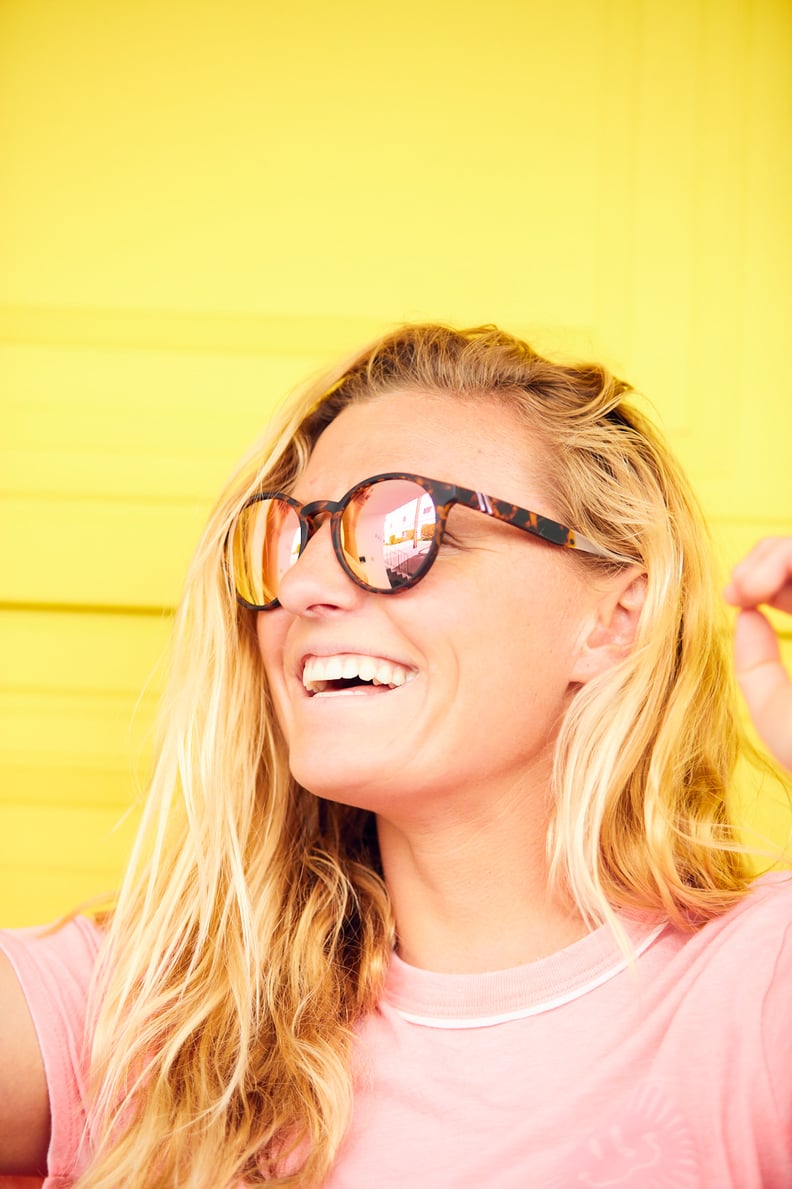 On How She Practices Self-Care, Especially Right Now
As a professional surfer, Peterson is constantly traveling and rarely gets to spend an extended amount of time in one place. Right now, she's taken up cooking and gardening outside. When she's not practicing her surfing skills in the water, she's practicing her makeup skills — with a little help from Hailey Bieber.
"I don't think I've watched so many makeup tutorials in my life," Peterson said. "There's a lot more to beauty, it's a lot more technical, than I ever thought." When asked what type of makeup tutorials she's binge-watching, she explained it's nothing too complicated. "Hailey Bieber has some great ones of just the natural, not look-like-you're-wearing-a-lot-of-makeup, but you're-obviously-wearing-a-lot-of-makeup type of look."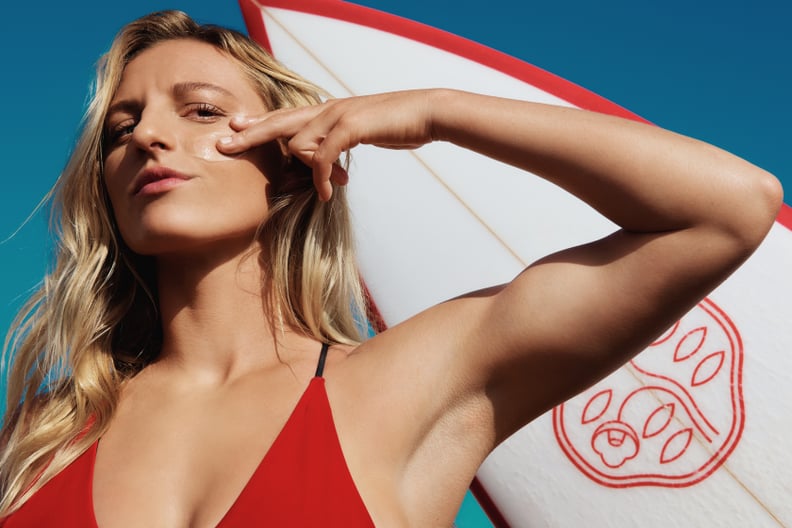 On Her Biggest Sun-Care Tip
As someone who spends most of her time out on the open water, Peterson takes her sun protection very seriously. "I think as a surfer it's just natural," she said. "I've been surfing forever, and so I've always had it drilled into me, 'Put something on, put something on.' I've used Shiseido sunscreen since I was 11 years old."
She never leaves the house without applying the Shiseido Ultimate Sun Protector Lotion SPF 50+ Sunscreen ($49), but more importantly, she never forgets to bring it with her, too. "When surfing, burning is inevitable," Peterson said. "But I've found that it's even more important to reapply. Always have sunscreen everywhere, in your car, in your bags."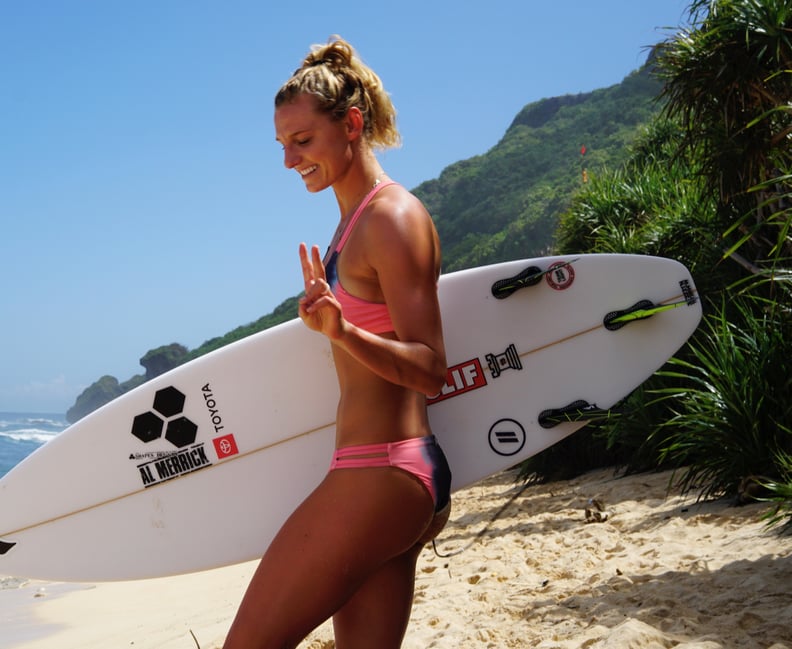 On Her Biggest Beauty Hack For Healthy Hair
Your skin isn't the only part of you that needs protecting while you're in the water. Between the sun, the salt water, and the wind, it can do a number on your hair, too. You know how knotted your hair can get from just a quick dip in the ocean? Imagine what it's like for Peterson after spending hours in the waves. Luckily, she has a beauty hack for that.
"If you put just a bit of leave-in conditioner before you go in the water, it really helps to keep your hair nice," she said. "You can bring your brush and the conditioner down to the beach and put it in right when you get out. It's a lifesaver for your hair, otherwise it will fry really bad." Tuck that away for your next pool or beach day.