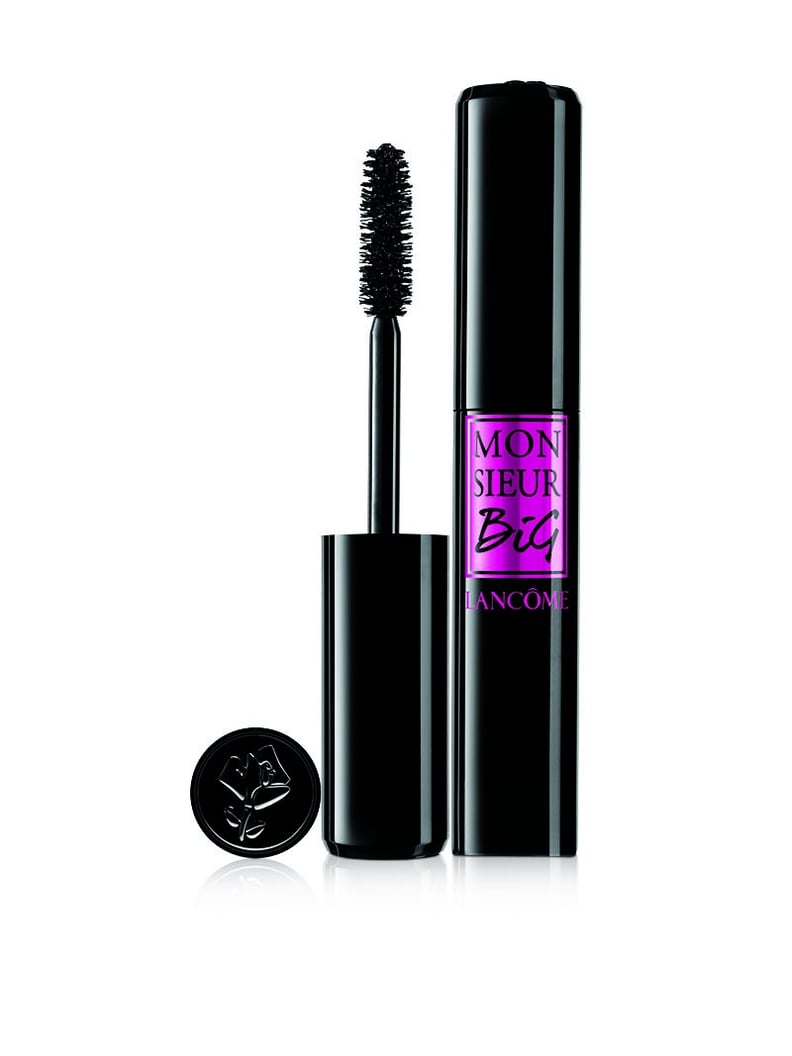 Unlike other self-professed lash junkies, I do not wear mascara every day. Because of constant eye rubbing and habitual lash picking, I try to avoid enhancing my fringe regularly. I also find some mascaras to be a pain to remove each night.
However, I do appreciate a full, flirty lash when I need to amplify my look, and my makeup bag is never without a tube of mascara. So when I got my hands on Lancome's new Monsieur Big formula ($25), I was enticed. I had been meaning to replace my dried-out Better Than Sex tube, so it was the perfect time to put a new formula to the test.
The morning of a presentation at my old middle school, I needed my lashes to "wow," so I pulled Monsieur Big out of its packaging and got swiping. Within applying the first coat, I could tell I would be obsessed. Inside of the sleek, black tube is a fat, fluffy brush that happens to be Lancome's biggest yet. The wand is coated in a creamy, onyx formula that lengthens and volumizes your fringe in one fell swoop. The brush is also composed of soft fibers that hug and coat each lash. This makes it easy for you to achieve a faux-falsie look from root to tip.
Before applying mascara, I typically tight line my upper waterline to make my lashes look thicker — but I didn't have to with Monsieur Big. Instead, I carefully wiggled the brush at the base of my lashes and distributed the product through the ends. I was left with longer, fuller, wispy lashes that only required two coats.
The most exciting part, for me at least, was that after a long day of work, I was able to come home and easily remove my mascara. I only needed one eye makeup remover wipe to get off most of it and followed up with cleanser when I washed my face. But I knew Monsieur Big truly passed the test when I woke up the following morning without raccoon eyes (a major win in my book).
I'll definitely be keeping this in my makeup bag to spruce up my look before Summer events. You can also snag a tube for yourself when it launches on July 17 at lancome-usa.com. In the meantime, see how my lashes went from flat to flirtatious in the photo ahead.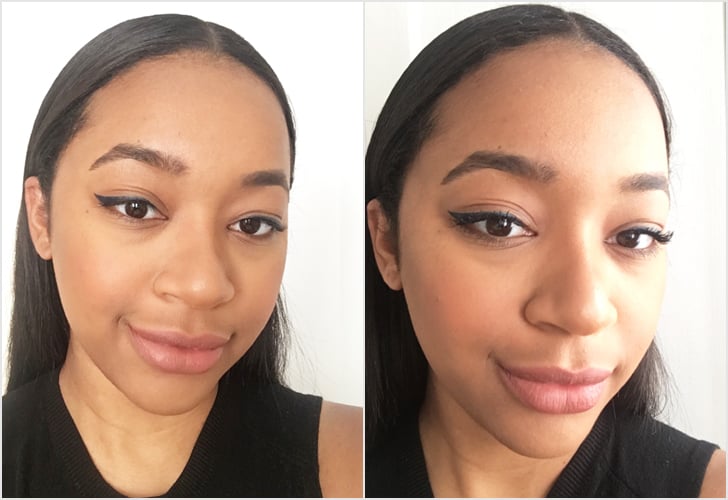 My lashes before and after using Lancome Monsieur Big Mascara
On the left selfie, I am wearing no mascara (just my beloved cat eye). On the right are my lashes after two coats of Monsieur Big.