How I Got Rid of My Red Acne Marks With One Laser Treatment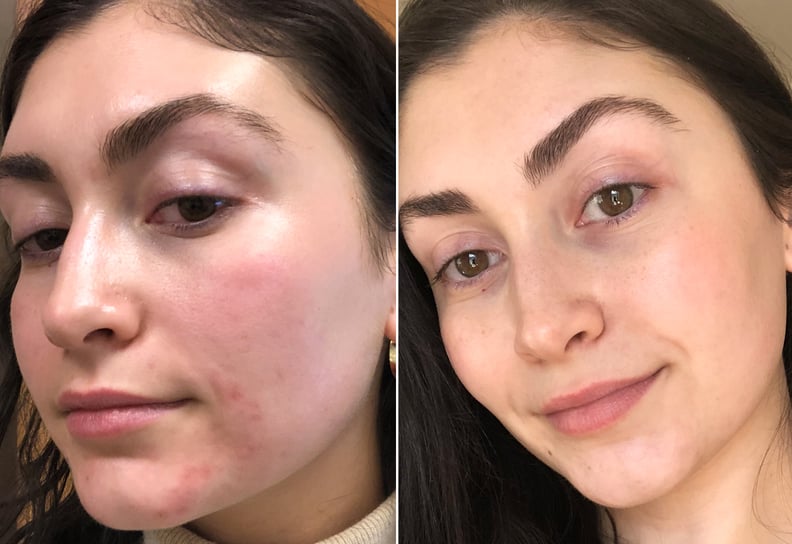 POPSUGAR Photography | Jessica Harrington
POPSUGAR Photography | Jessica Harrington
If you look at my skin today it's pretty clear. That's brought to you not by genetics or good skin care — it's all thanks to spironolactone. After having relatively clear skin in my teens, I suddenly started experiencing bad hormonal acne in my early 20s that I just couldn't get rid of until my dermatologist put me on 100 milligrams of the oral medication.
Now I rarely get a breakout, but I'm still dealing with the hyperpigmentation and acne marks leftover from that period. I use retinol and even incorporate the occasional chemical exfoliating mask and treatment to try and lighten that discoloration, but I wasn't noticing a huge difference. As it turns out, the type of acne marks I was trying to get rid of wasn't the type that responds to resurfacing treatments. They needed something more heavy-duty, like the zap of a laser.
I was visiting Joshua Zeichner, MD, board-certified dermatologist and director of cosmetic and clinical research in dermatology at Mount Sinai Hospital in New York City, when he explained it to me: the red marks on my face were from acne bacteria trapped under the skin — different from acne scars and dark spots — and take time to heal naturally because it requires the body to remove that bacteria on its own. Or you can enlist the help of the V-Beam laser, which is what I did.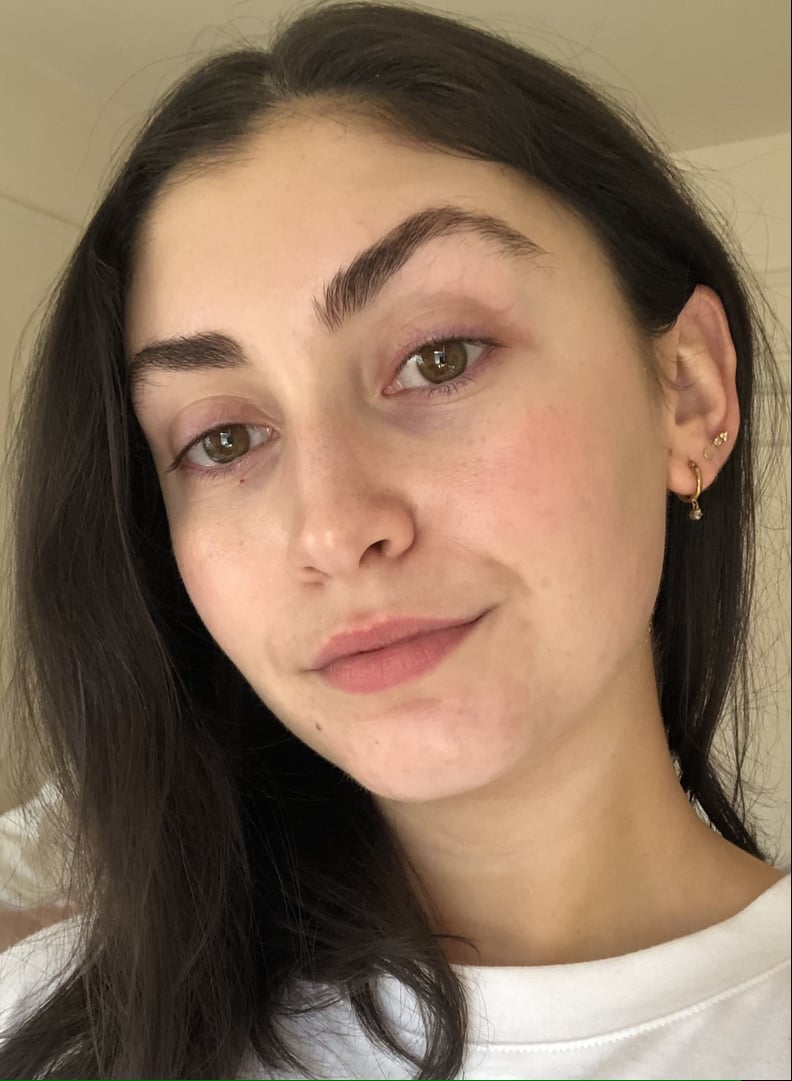 My Skin Before Treatment
The Difference Between Acne Scars and Marks
Before we get into the treatment, let's clear up some confusion around acne scars vs. marks. Where scars are permanent changes in the skin caused by abnormal collagen that result in either a raised or indented area, these acne marks are almost like "stains" on the skin. "Brown, red, or pink marks are more like temporary stains rather than true scars," Dr. Zeichner told POPSUGAR. "Inflammation in the skin revs up pigment production and also causes prominent capillaries that give the skin a red appearance. Both brown and red blotches will fade on their own, but it often takes several months to see improvements. People with darker skin tones tend to develop more brown spots, while those with more fair skin develop pink blotches."
How to Treat Red Acne Marks
How you treat different acne marks depends on the color of the mark itself. Brown spots typically respond to vitamin C and other traditional brighten ingredients but red spots are more stubborn. The laser Dr. Zeichner used on my marks, which are primarily on the bottom half of my face where I experience hormonal breakouts, is called the V-Beam. "It works by emitting a beam of light that is absorbed by your blood vessels, damaging their walls and permanently eliminating them," said Dr. Zeichner. "This treatment gets rid of unwanted redness from sun damage, conditions like rosacea, or even marks left behind in the skin from pimples."
The V-Beam is safe for all skin types and skin tones, but according to Dr. Zeichner, you see the best results on lighter skin with prominent redness.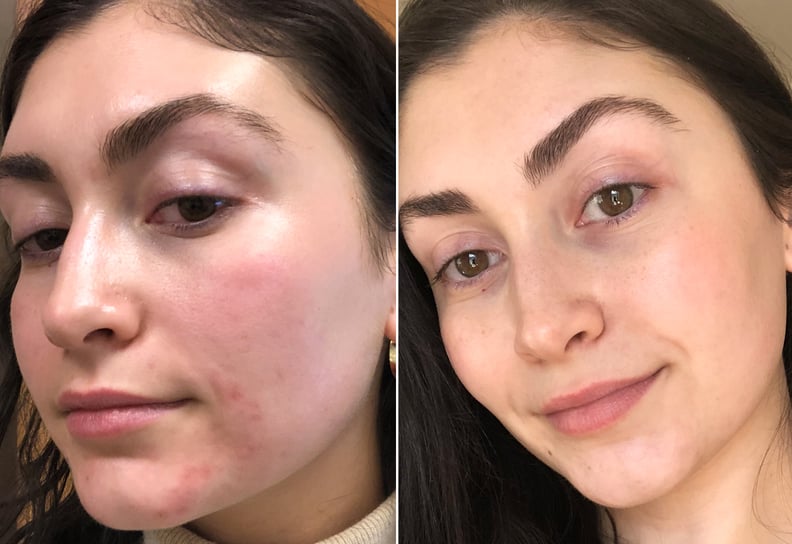 My Skin Right After Treatment vs. One Month Later
My Experience With the Acne Mark Treatment
The V-Beam procedure itself is fast — I was done in ten minutes. After the laser warmed up, Dr. Zeichner made sure my skin was free of makeup and dirt before instructing me to put on protective eyeglasses (just to block the light beam). Pain is subjective, but the treatment on my face felt like a light flick on the skin — nothing too bad.
Afterward, I was left with redness around the area but it went away in a few hours. There's no downtime or discomfort that lingers, although Dr. Zeichner explained that some people may experience slight bruising or swelling.
"In some cases, blood vessels are eliminated immediately, while in others it may take a few weeks for the body to get rid of the damaged blood vessels," said Dr. Zeichner. I required only one treatment but particularly stubborn red marks occasionally require a follow-up session.
How Much Is the V-Beam Treatment?
Like most lasers, the V-Beam treatment is considered an elective cosmetic procedure. It costs around $500, depending on the size of the area. It isn't cheap, but considering most people see results after just one treatment, you're definitely getting your money's worth. If you also take into consideration how much money is spent on beauty products and facials to try to lighten acne marks, it ends up being worth it in my book.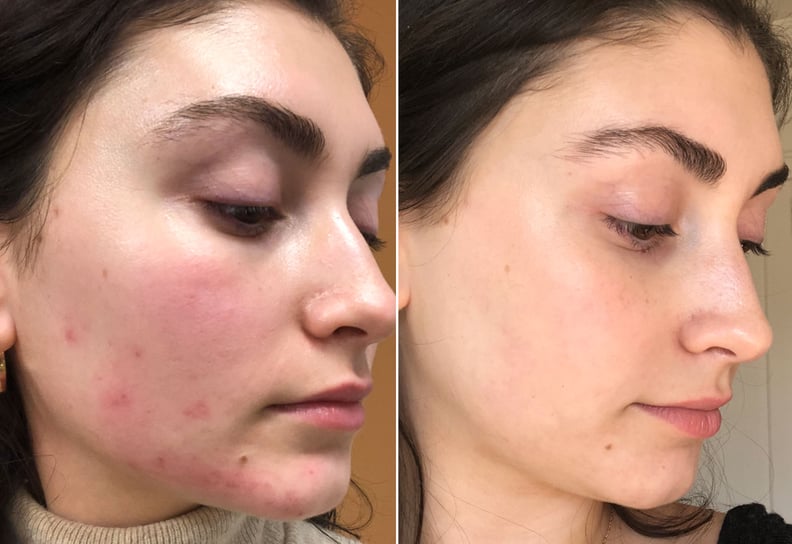 My Skin Right After Treatment vs One Month Later