Laura Mercier
Laura Mercier
JICYMI, gone are the days of the matte finish. OK, maybe it's just taking a hiatus, but the hard fact is that in 2019, gloss is boss. From latex lips to creamy, glowing blush and highlighter, there are a ton of products out there that will help you catch light this season. But what about a glossy mascara? And what are the benefits of using one?
Slick looking-lashes aren't only gorgeous to look at, but they can keep your lashes from looking dry and ultimately flaking. (Unlike your loser ex.) And if you want a natural-looking lash, they're typically a great option because they don't clump and appear softer than other mascaras. Laura Mercier Caviar Volume Panoramic Mascara ($25) is what I'd consider a glossy mascara, and before it launched this week, I had a chance to give it a go.
I'm personally a "more is more" gal; I love fluttery, thick, and full lashes. Sharon Tate is my lash icon. While Volume Panoramic — a new addition to Mercier's cult-favorite Caviar line — does add thickness to the lashes, the finish works best for a no-makeup makeup look, so it's great for a do and go, for running errands, brunch, etc. I have naturally long lashes, so I wore it when I didn't want to fully do my whole face, with a slight wash of color on the lid. If you like lashes that separate, this mascara will be a great addition to your makeup wardrobe.
If you're all about that base, the good news about the helix-shaped brush? It allows you to get to the root of your lashes and coat each one with ease, and because of the formula of the mascara, you can continue to add coats to build the volume of your choosing. (Sadly, it couldn't help me get to the root of why I am the way I am.)
In my opinion, it's not a mascara for a full glam moment — even though it contains what the brand calls "gloss-encapsulated noir de noir pigments" to create an "intense shade of black," I found darker eye shadows may overpower the mascara. It's a glossy finish, after all, so it reflects light. If you want your lashes to be the real star of the show, pair it with a glossy lid or a tint. I felt it was a great addition to a wet look, as well — gelled hair, reflective eyes, and cheeks. And a tip I've found useful after using for the past week: use a powder brush, and sweep it over your lashes to help absorb any excess oil that may be on them to help them perfectly separate.
The mascara launched alongside the Caviar Intense Ink Liquid Waterproof Eyeliner ($28) and the Artist Eyelash Curler ($22) — which is a huge upgrade from their first eyelash curler — to complete the look.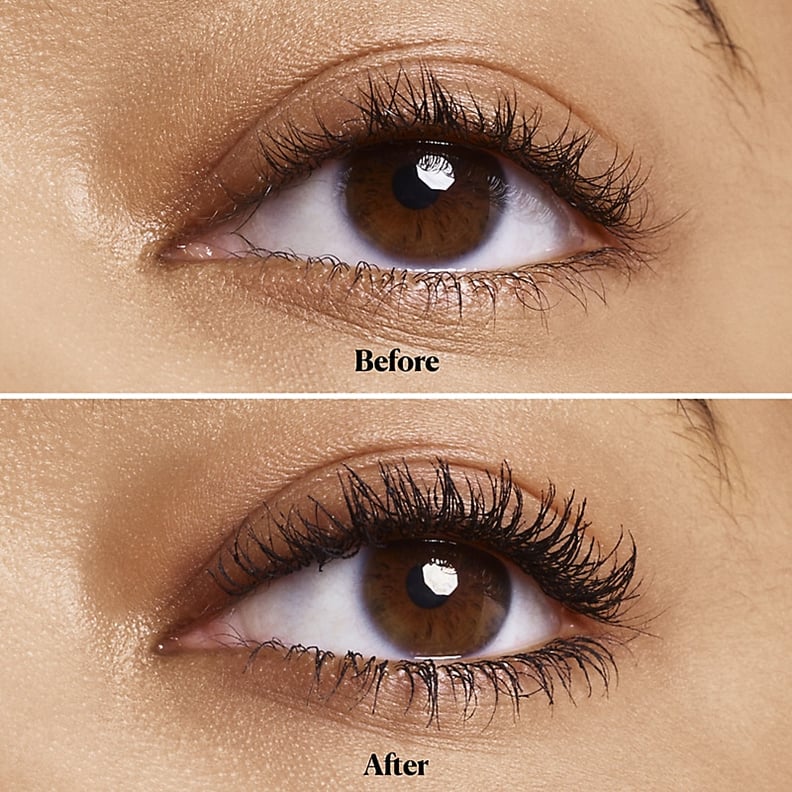 Before and After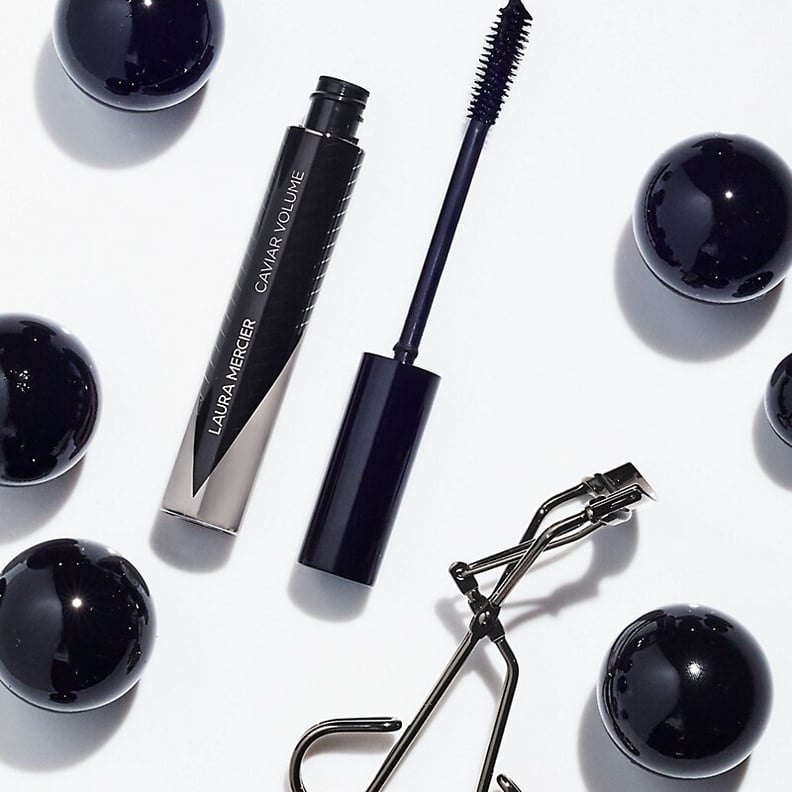 Caviar Volume Panoramic Mascara + Artist Eyelash Curler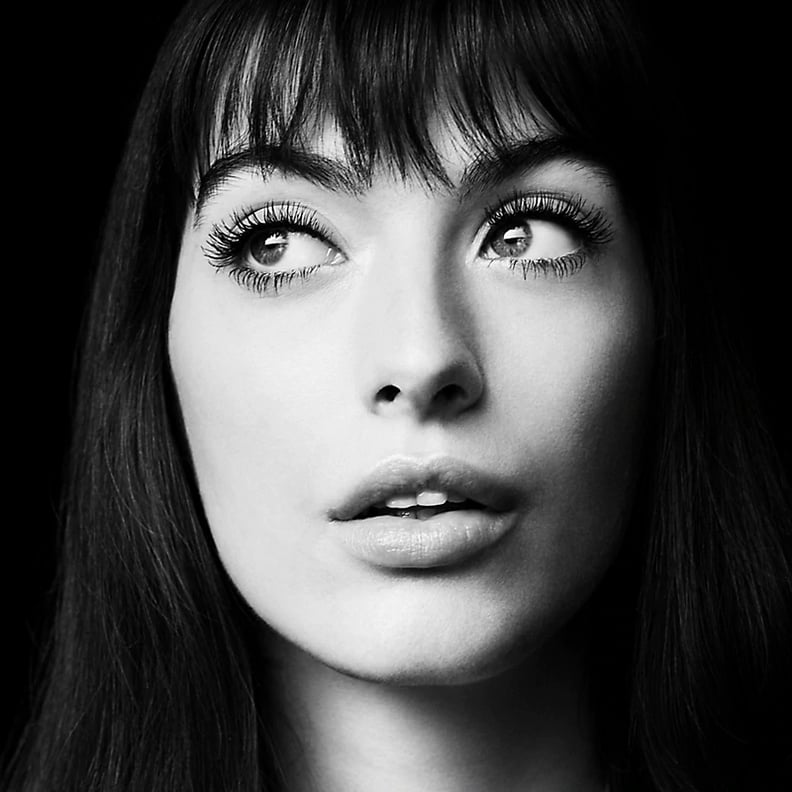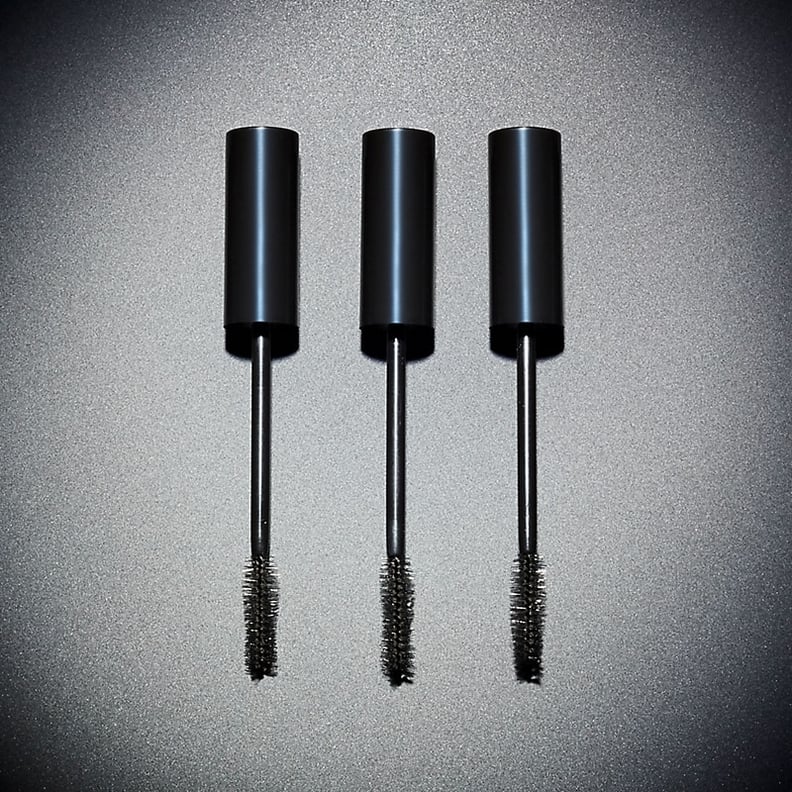 Caviar Volume Panoramic Mascara ($25)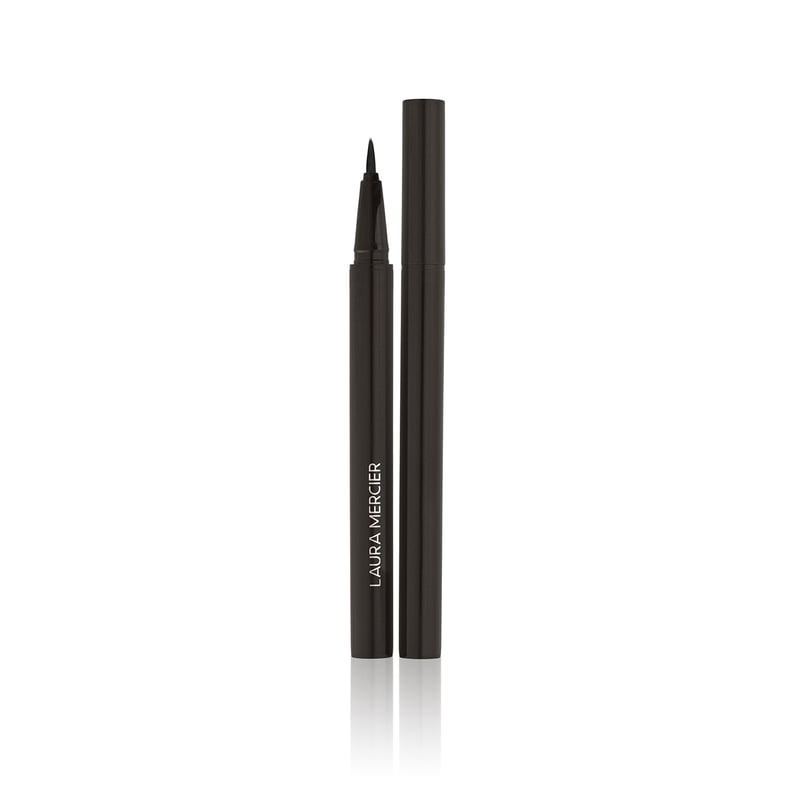 Caviar Intense Ink Waterproof Liquid Eyeliner ($28)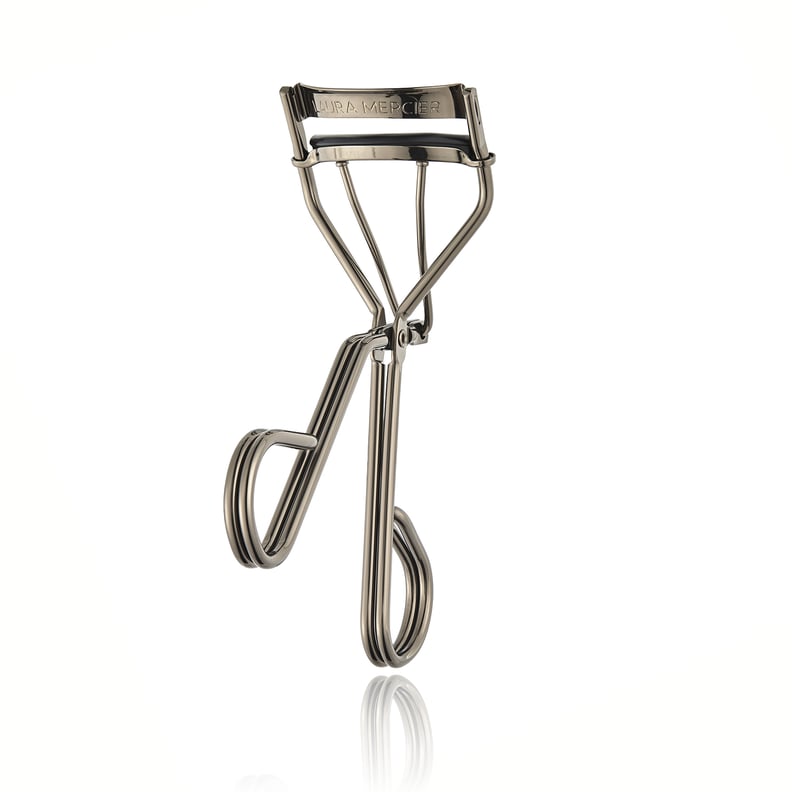 Artist Eyelash Curler ($22)