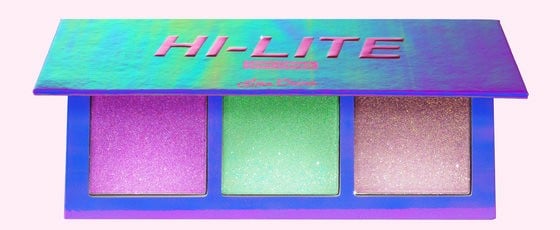 Love it or hate it, unicorns are here to stay in the beauty world. At least, that's the case if it's up to Lime Crime. The beauty brand is debuting a new makeup collection inspired by none other than the mythical creature.
The best part of it is the new Hi-Lite highlighter palette in Unicorn ($38), which features three nearly-neon, absurdly sparkly shades: Happyland (electric pink), Frolic (electric green), and Daydreamin' (electric violet). By the looks of the swatches, the shine is so bright you might just glow in the dark. Even the holographic purple-green packaging is next-level extra.
The blinding bright hues don't stop there — Lime Crime is also launching three new shades of its Diamond Crushers lip glosses ($18) in Meadow (sparkly mint), Unicorn Queen (violet), and Over the Rainbow (shimmery white). If you're so enchanted you want all of the above, there's also a Unicorn Queen bundle ($76) with all of the above.
The Unicorn Queen collection will drop on limecrime.com on Oct. 10. Get a preview, ahead.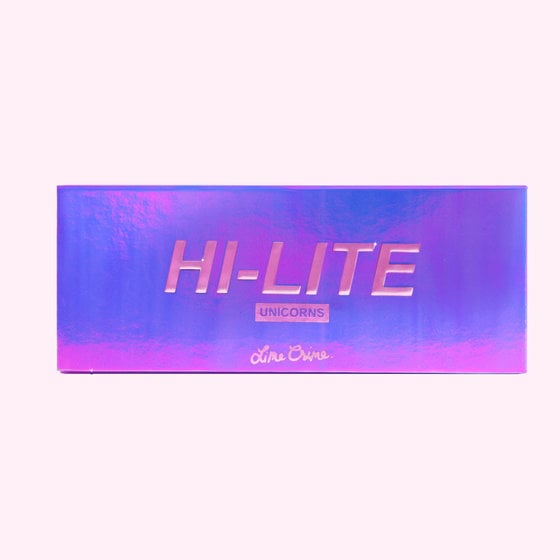 Lime Crime Hi-Lite Palette in Unicorns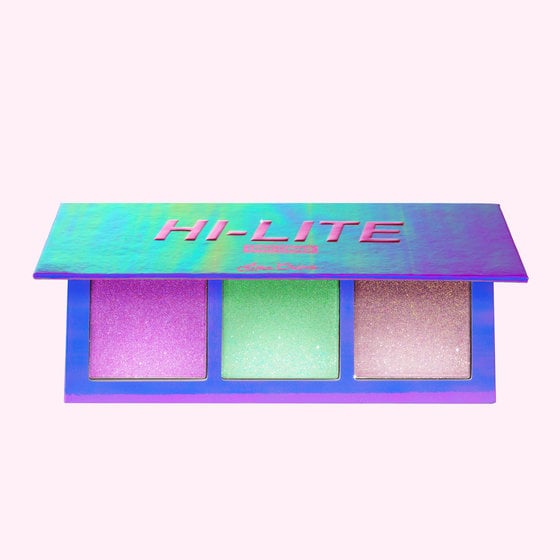 Lime Crime Hi-Lite Palette in Unicorns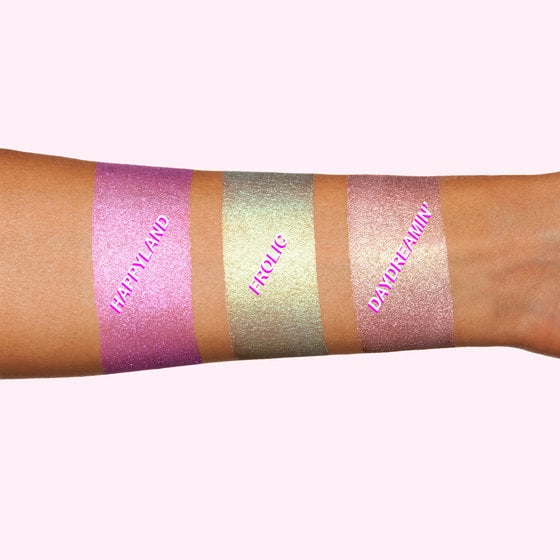 Lime Crime Hi-Lite Palette in Unicorns Swatched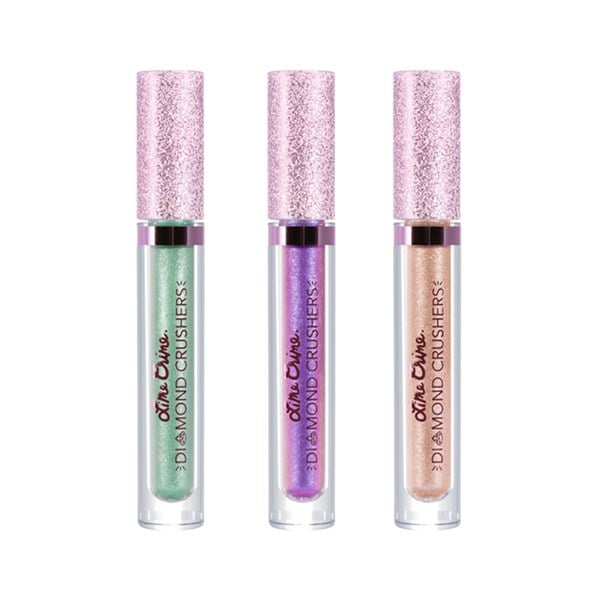 Lime Crime Unicorn Queen Diamond Crushers Bundle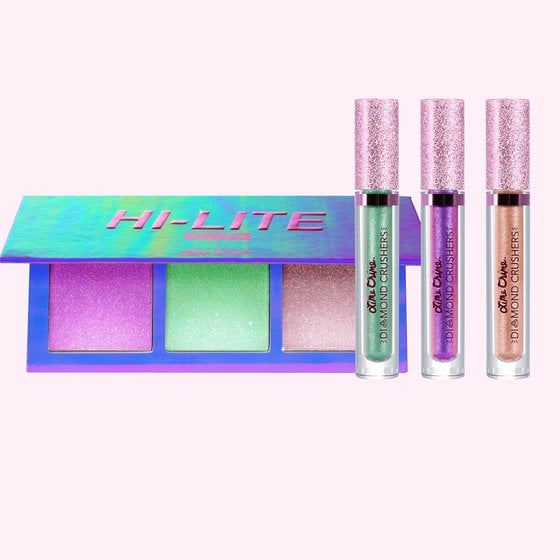 Lime Crime Unicorn Queen Gift Set