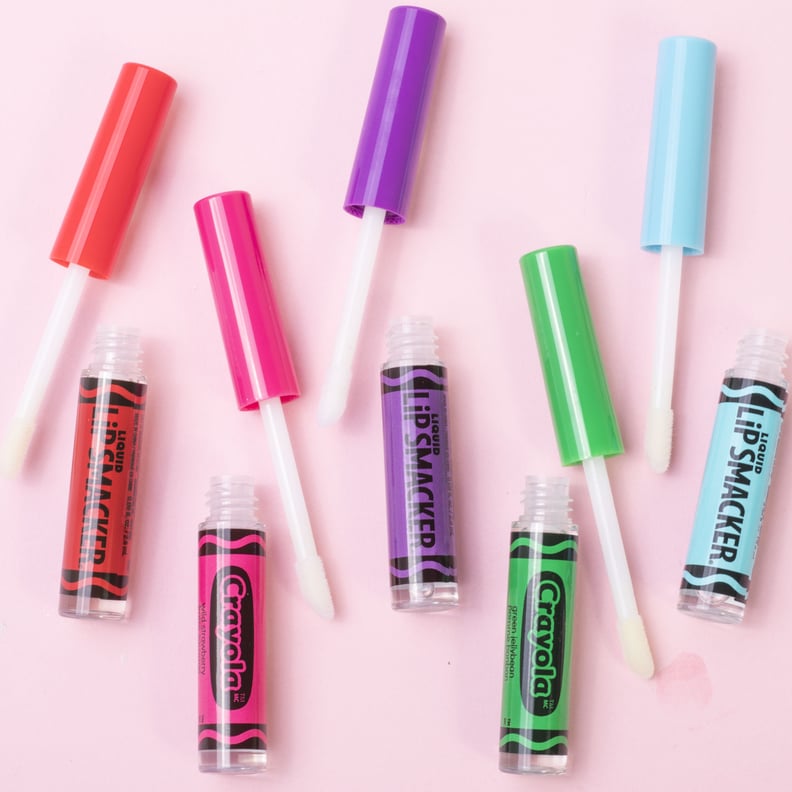 Lip Smacker
Lip Smacker
As kids, we loved coloring with every crayon in our Crayola set (64-packs were the epitome of our cool-art-kid aesthetic) while popping on our favorite strawberry Lip Smacker. Fast-forward to 2019, and our two favorite childhood brands are teaming up for a collaboration you'll flip for.
The new Lip Smacker Crayola collection features glosses and tinted lip balms that look just like the crayons and markers you love. The products include a Crayola Lip Balm Party Pack ($11) with eight fruity and colorful balms, a Crayola Lip Balm Trio ($6), and a Crayola Liquid Party Pack ($11) that contains five marker-shaped glosses. Each item is named after a real Crayola crayon or marker shade, and because it's Lip Smacker, you know they'll smell amazing.
It's not up for debate that these products are cuter than a first grader; however, the packaging is so convincing, we'd advise you to keep these away from your crayon-eating nephew (just kidding, guys, this is super safe for kids). Check out every hue of the rainbow ahead, and shop the collection at Target beginning in April.

Lip Smacker x Crayola Lip Balm in Banana Mania

Lip Smacker x Crayola Lip Balm in Cotton Candy

Lip Smacker x Crayola Lip Balm in Granny Smith Apple

Lip Smacker x Crayola Lip Balm in Jazzberry Jam

Lip Smacker x Crayola Lip Balm in Outrageous Orange

Lip Smacker x Crayola Lip Balm in Pink Sherbert

Lip Smacker x Crayola Lip Balm in Razzmatazz

Lip Smacker x Crayola Lip Balm in Wild Watermelon

Lip Smacker x Crayola Lip Gloss in Aquamarine Magic
Lip Smacker x Crayola Lip Gloss in Firefly Red Punch

Lip Smacker x Crayola Lip Gloss Green in Jelly Bean

Lip Smacker x Crayola Lip Gloss in Plumcicle

Lip Smacker x Crayola Lip Gloss in Wild Strawberry