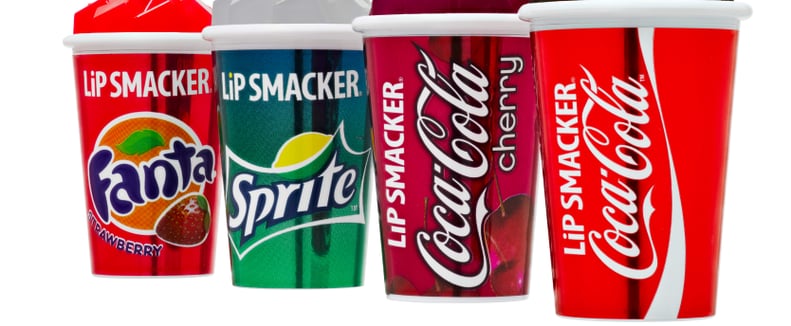 Courtesy of Lip Smacker
Courtesy of Lip Smacker
Lip Smacker was a childhood favorite of every girl who grew up in the '90s, and it's making a major comeback. The Lip Smacker Disney Tsum Tsum line won over Disney lovers with the cute shape and fun flavors, while superhero fans can't wait to get their hands on the Marvel Super Hero Balms next year.
Now, Lip Smacker has revealed another amazing product launch for January 2017, the Lip Smacker Coke Cup Lip Balms ($4 each). These adorable, mini soda cups are modeled after your favorite drinks, complete with overflowing ice and a red or yellow striped straw. The formula is offered in four flavors: Coca-Cola, Cherry Coke, Sprite and Strawberry Fanta. Each balm smells remarkably similar to its soda counterpart and comes in a coordinating color.
To use the mini refreshments, simply twist the cup off the ice and straw top and apply to lips. The balms appear clear on the lips and are super moisturizing. To see all four scrumptious flavors, read on.