As POPSUGAR editors, we independently select and write about stuff we love and think you'll like too. If you buy a product we have recommended, we may receive affiliate commission, which in turn supports our work.
As hardcore lipstick devotees, there is only one thing that stands in the way between us and perfect pout satisfaction. It's not chapped lips, it's not feathering — it's clumping. Most notable with lip gloss and matte lipsticks, clumping takes the form of an unappealing ring on the inner third of the lip. With glosses, the ring is white and can almost look like dead skin (so charming!), while matte lipstick buildup looks like concentrated pigment, just where you don't want it. I asked celebrity makeup artist Tina Turnbow, who counts Keri Russell and Taylor Schilling among her clients, how to avoid this pesky issue.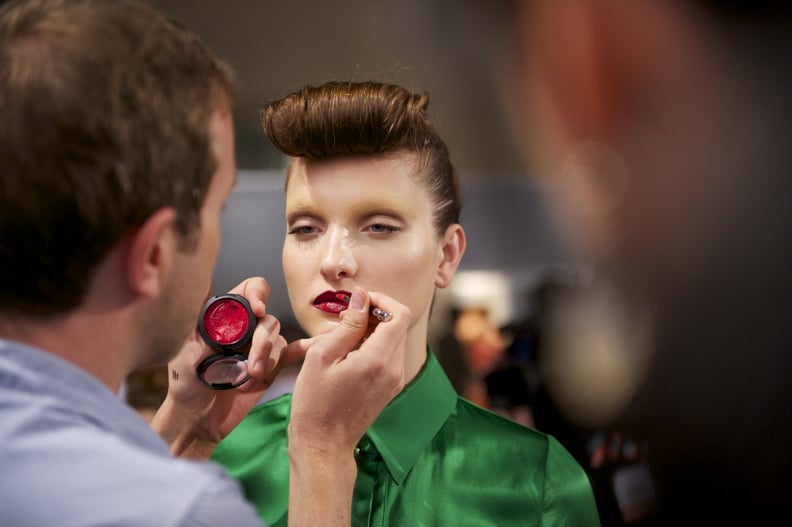 Exfoliate.
If your lips are rough and flaky, there's no way that your lip color is going to last through the day without sliding around. "Gently use a toothbrush on your lips," suggests Turnbow, but make sure the bristles are damp and soft so you don't scratch your delicate skin.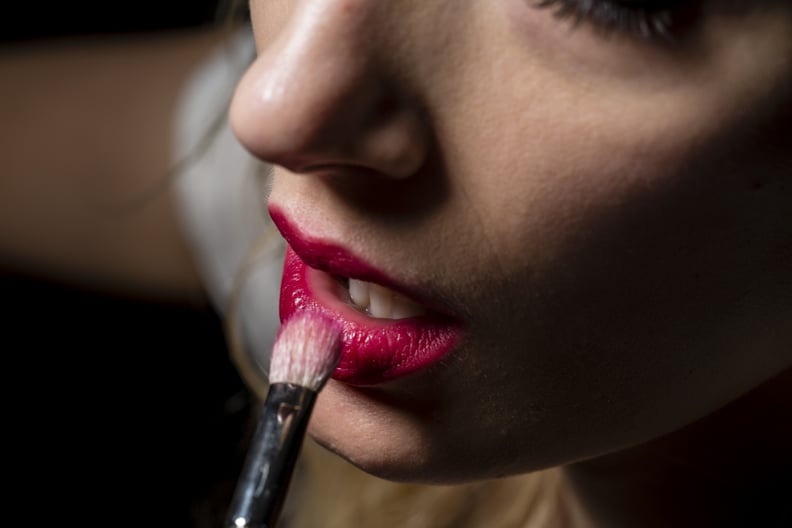 Stay hydrated.
"It seems like the answer to everything is drink more water, but it really does make a big difference in how your products go on," says Turnbow. Lips that are nourished from the inside out are softer, smoother, and less likely to produce a patchy pout.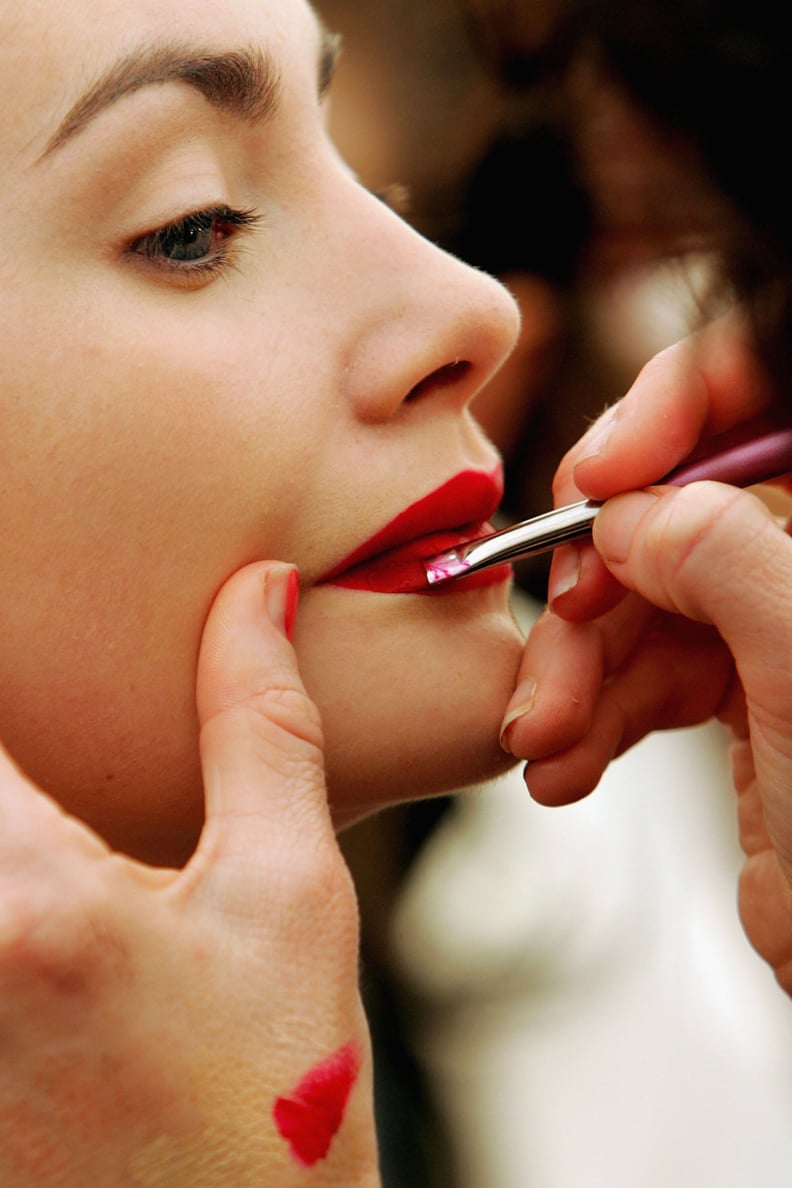 Don't rub your lips together.
After you apply your lipstick, you probably mush your mouth around to make sure it's evenly distributed. Cut it out! "Try to avoid smacking your lips a lot," says Turnbow, who believes this behavior moves your shade to the inside of your lip, thus resulting in uneven wear.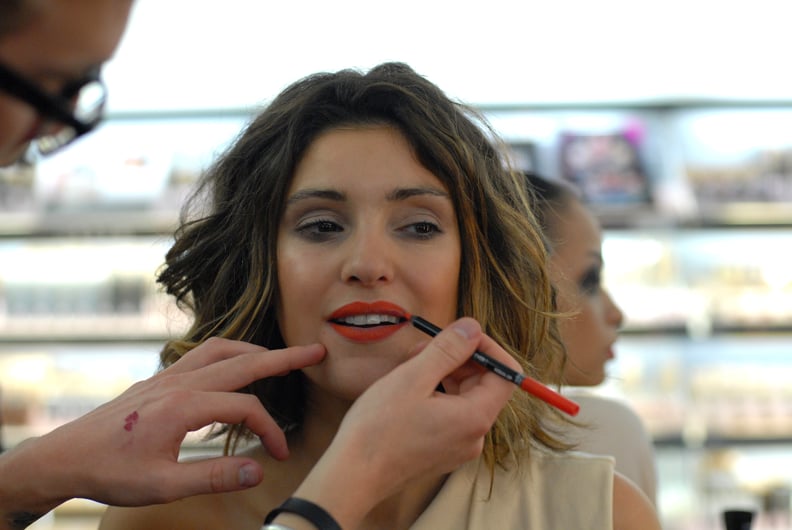 Get in line.
If you're really having issues with your favorite hue, switch to a pencil version. "Lip pencils move less, blend better, and just lay more evenly," says Turnbow. Try using a creamy liner like Votre Vu's Dramatic Lip Liner ($21) to fill in your entire lip, not just its edges, for color that lasts.