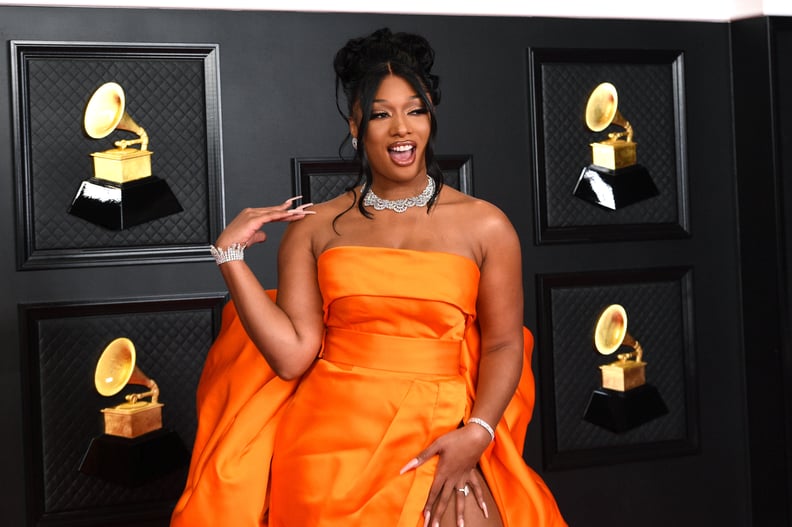 When it comes to getting your nails done, choosing a color to match your mood is just half the battle — choosing a nail shape to go hand in hand with your design is where the real fun begins. From edge nails to stiletto nails, we've come across a ton of sexy nail shapes that are perfect for summer. If we had to pick a favorite? "Lipstick" nails would be at the top of the list.
It's easy to see where this nail shape gets its name from. Created by artist Park Eunkyung, they're made to mimic the angled shape of a fresh tube of lipstick — and the only thing that can make you feel sexier than a swipe of that is wearing it on the tips of your nails. This shape is less in your face than a stiletto nail and similar to a square shape, only with a slightly slanted (read: unexpected) twist.
According to a previous POPSUGAR article, lipstick nails have grown a cult following over the years, nail artist Miss Pop said. The lipstick shape has become so popular these days that it's one of the go-to nail shapes for rapper Megan Thee Stallion, who typically switches up her nail art designs by the week. Megan has worn the shape with all kinds of designs from geometric patterns to candy themes, but there's plenty more where that came from. Read ahead to take a look at some of our favorite takes on the lipstick nail shape.