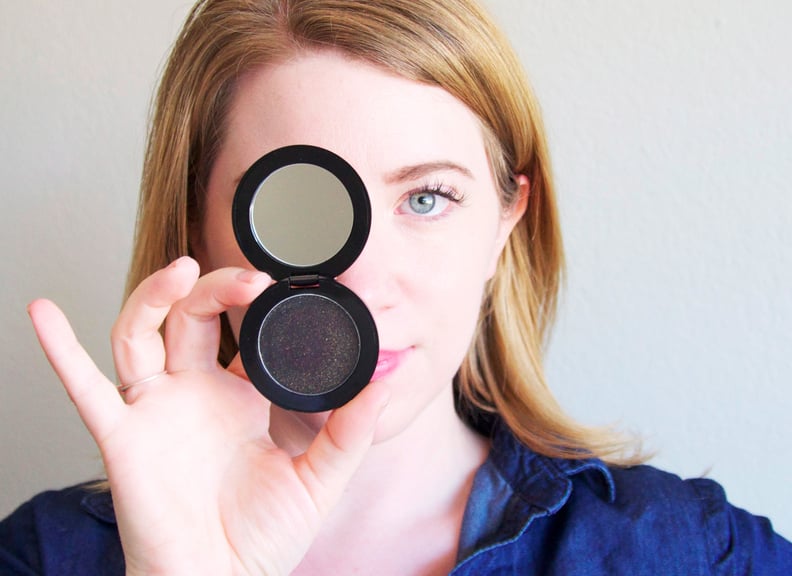 POPSUGAR Photography | Wendy Gould
POPSUGAR Photography | Wendy Gould
As POPSUGAR editors, we independently select and write about stuff we love and think you'll like too. If you buy a product we have recommended, we may receive affiliate commission, which in turn supports our work.
You may already be familiar with Lipstick Queen's Frog Prince ($25), a bright green lipstick that magically turns into the perfect shade of pink once it hits the wearer's lips. The Aussie brand is back at it with another illusion-inspired showstopper, Black Lace Rabbit Blush ($25), a black cream rouge that somehow flatters every complexion. This blush can be found in the POPSUGAR September Must Have box, which is stocked with six editor-approved surprise products.
"I was inspired by the idea of black candlelight and how hauntingly beautiful that would be on the face, so I designed a very sheer black — sheer as sheerest stockings — and then added gold dust to it. Just like sheer black stockings, this looks good on all shapes, sizes, and skin types," Poppy King, founder of Lipstick Queen, told me. "It is a combination of science and illusion; the black is so sheer that it creates the illusion of berry."
I tested the product out using some of King's application tips and also reached out to a cosmetic chemist to learn more about how this illusion occurs. Read on for my results.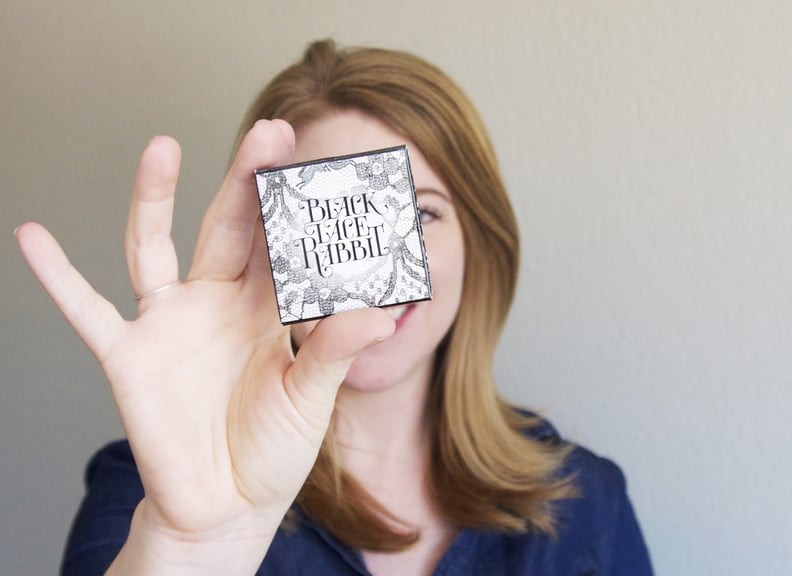 The Exterior Packaging
True to the Lipstick Queen aesthetic, the Black Lace Rabbit Blush takes on a glamorous goth packaging.
The Product Packaging
The actual product is housed in a slick, sexy black compact that features a lace motif design. The interior side of the lid is a mirror, which means it's a great little compact to keep in your purse for on-the-go touch-ups.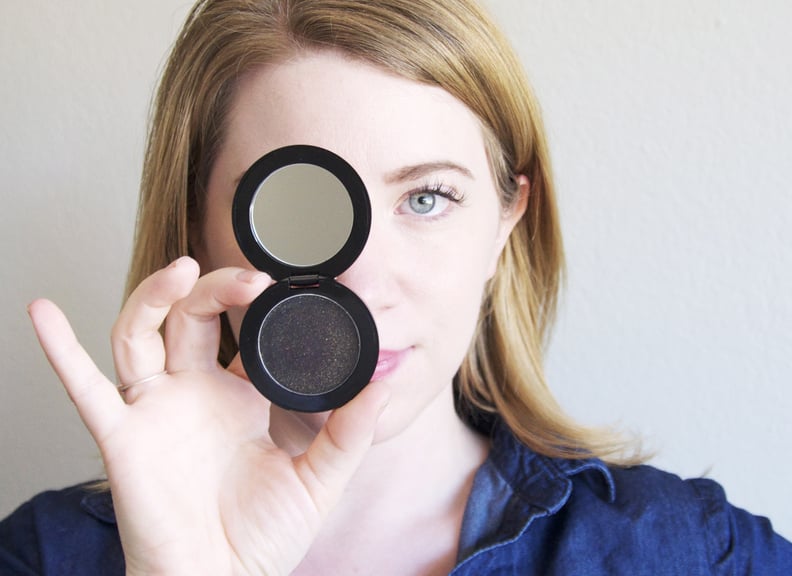 The Science
I reached out to cosmetic chemist Stephen Ko for an ingredient breakdown and the science behind the black-to-pink color change. Turns out, this product contains a very special dye called Red 21 (CI 45380), which is responsible for the color-changing properties in numerous products, including Lipstick Queen's Frog Prince Lipstick and Clinique's cult-fave, looks-fab-on-everyone Almost Lipstick in Black Honey ($18). You can find a variation of this dye listed as Red 27 in SmashBox's O-Glow Intuitive Cheek Color ($29) and Winky Lux's Flower Balm Jelly Lip Stain ($14).
"Red 21 is yellow, possibly clear, in oil solution. When it interacts with water, it turns red," explained Ko, who added that the blush also contains black iron oxide, which helps give it that velvety black color. "The added pigments can 'tint' it, but [the blush] is not reacting to the specific pH of your skin."
So basically, this blush will look different on every single skin tone, but it ultimately changes into the same shade of pink for everyone. Ko explained that what makes this blush — -and other products like it — feel like such an "intuitive" or "customized" color is the sheerness and buildability of the formulation.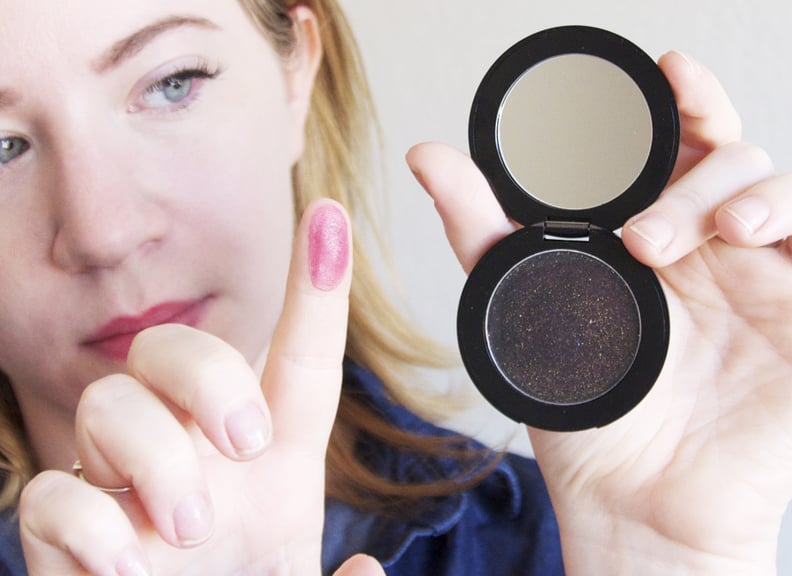 The Formulation
I can confirm that Black Lace Rabbit Blush is ultrasheer, but still packs a mega dose of gorgeous color thanks to Red 21 and black oxide. It has the consistency of a slick gel-meets-cream and is easy to layer and intensify. Also, the blush feels highly moisturizing and blendable thanks to avocado oil, shea butter, and jojoba oil plus natural and synthetic waxes.
In the picture above, you can see how the color changes from black to pink with just one finger swipe!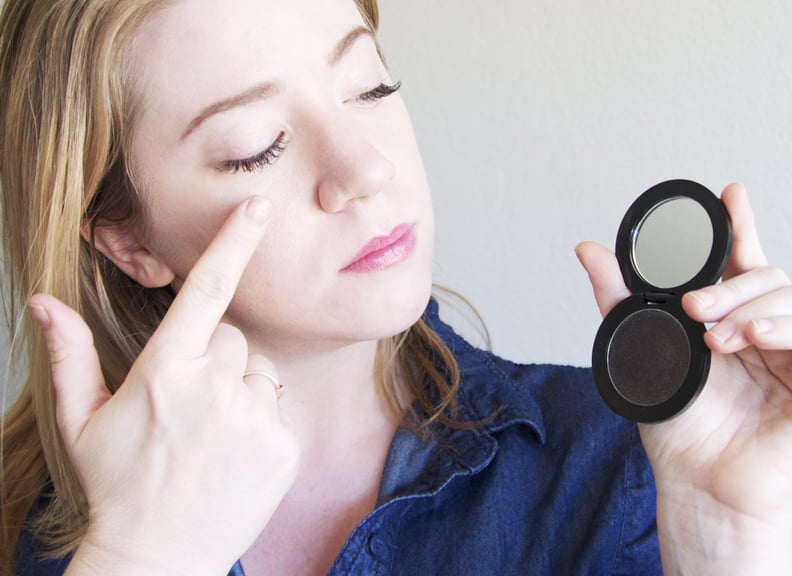 How to Apply
"Dab on very lightly with your index finger in a series of dots," advised King. We recommend applying to the apples of your cheeks and blending up and back toward your hair line. A tiny bit applied this way creates a natural berry flush. If you want more color, simply add a little bit more to your cheeks. The blush layers nicely on top of itself and isn't streaky or splotchy.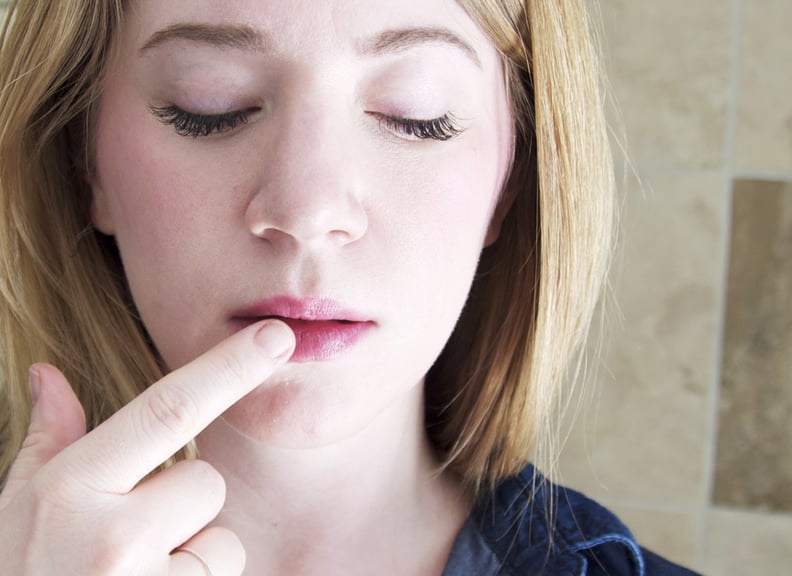 Try It on Your Lips!
I found that this blush doubles as a gorgeous berry-stain lip gloss that perfectly complements the color on your cheeks. You could even go full-blown extra and apply a little bit to your eyelids!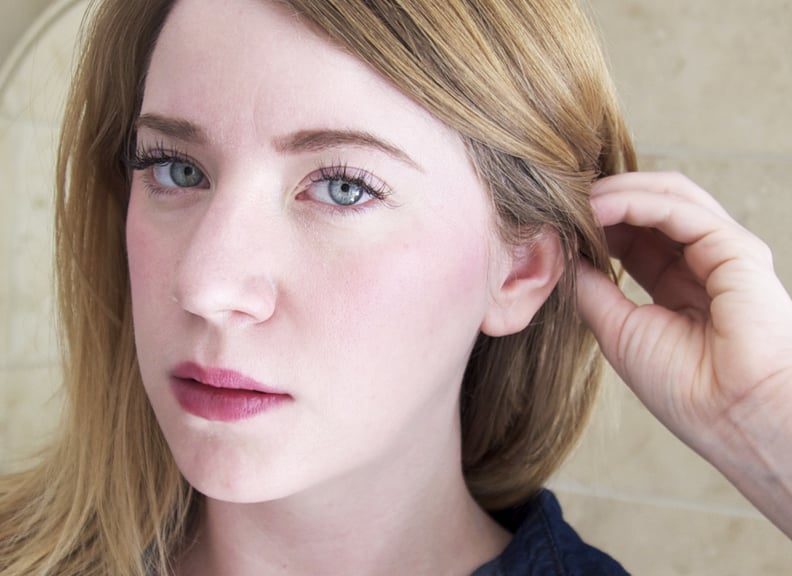 The Effect
Here's the final effect. This is two layers of blush on my cheeks and a layer on my lips. Notice how the gold shimmer in the blush creates a subtle, beautiful highlighting effect and the moisturizing elements add a fresh, dewy quality to the skin.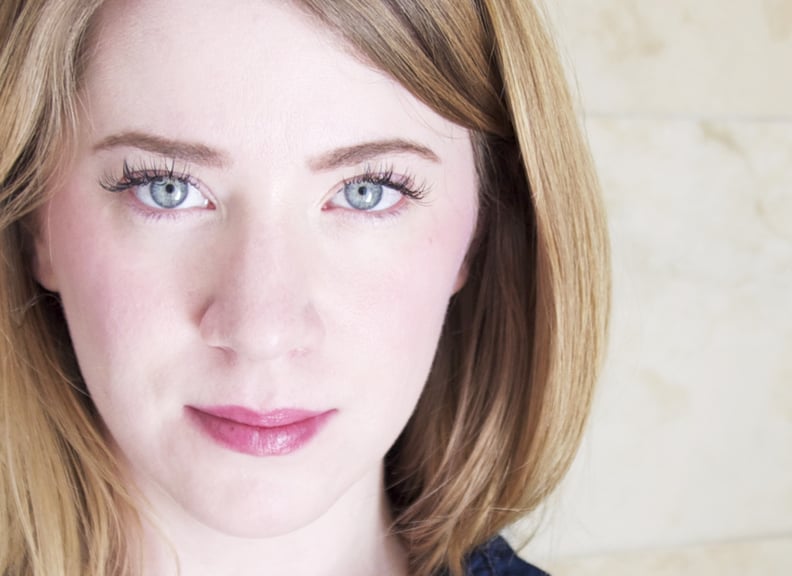 One Last Look
For good measure, here's one more front-facing shot of the blush in action on my cheeks and lips. I'm officially in love!