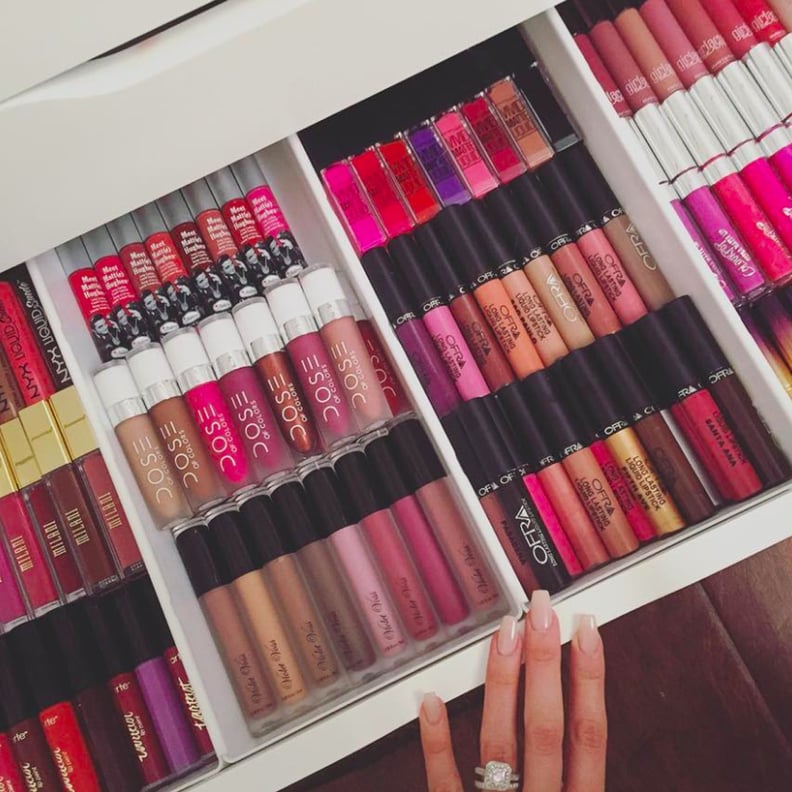 If you're in search of a little Spring cleaning inspiration or your lipstick collection rivals that of a department store beauty counter, prepare to be amazed and inspired. What you are about to witness is something of an organizational fairy tale where piles of lipsticks, lip glosses, liquid lip pigments, balms, stains, and the like have been masterfully arranged in ways you never thought possible. Rainbows of lip colors that have been tucked, stacked, and lined so perfectly that they are something of a work of art. Mini lipstick cities propped up on tiered ledges that look so perfect, they are (almost) too pretty to swipe on. Read on to discover a lineup of drool-worthy lip storage creations that are total beauty porn. Enjoy!
Tiered Lipstick Castle
Stadium seating for your starting lip lineup.
Lip Cubbies
A compartmentalized drawer organizer made for your favorite lip picks.
Teddy Bear Lip Tree
Decorative jars are cute, but teddy bears are cuter.
Lipstick Portfolio
Think: trapper-keeper full of lip colors.
The Ultimate Lip Drawer
For when the lipstick hoarding get serious.
Lipstick Tower
When drawer space is limited, start building up.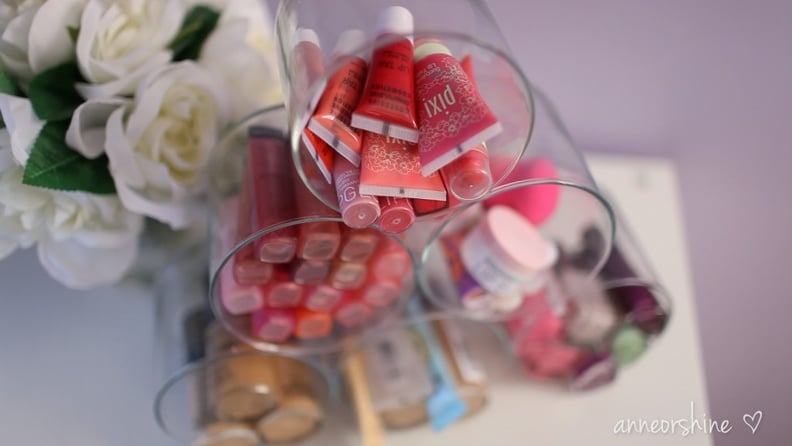 Candle Lip Lift
Repurpose old candle jars for an easy (and beautiful) lipstick organizer to leave on your vanity. Here's the play by play.
Liquid Lineup
Custom handmade storage that fits just right.
The Lip Wall
Proof that a repurposed nail polish organizer makes for a stunning wall of lipsticks.
Lip Trays
Pretty, decorative trays to leave on display and admire your lip lineup.
Lip City
A compartmentalized beauty organizer dedicated entirely to lips.