Lizzo Is Truly the Perfect Person to Pull Off Wood-Inspired Nail Art — Yes, Wood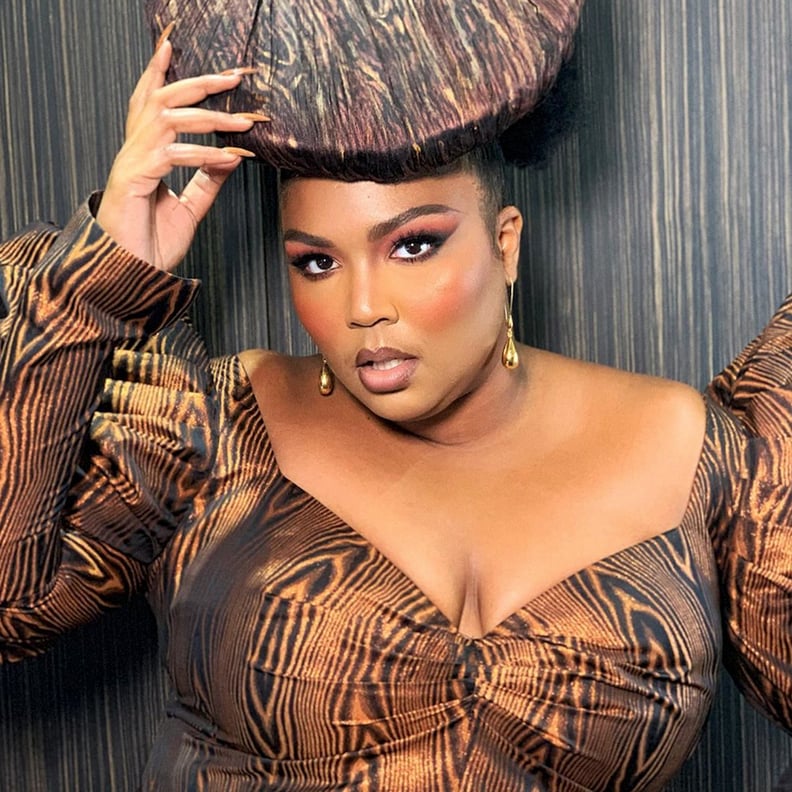 At this point, there isn't anything left on the planet that hasn't already been turned into nail art. Floral manicures? You bet. Fashion-inspired nail art? Big yep. Now what about Lisa Frank? Surprisingly, yes. Even so, Lizzo still managed to catch us by surprise with her truly niche wood-inspired nail art at the 2019 BET Awards.
The singer, who performed "Truth Hurts" at the star-studded award show, matched her manicure to her monochromatic wood-print House of Holland outfit. Done by Eri Ishizu, the nail art also gave Lizzo a lot of comic material to work with. She did not disappoint, captioning one of her photos, "Ooop! Did I give you a woody?"
Ishizu said in a press statement she used a white base layered with a range of nude shades and vertical streaks to create the "dimensional wood-like pattern." The celebrity manicurist exclusively used Essie nail polish, including the colors Blanc, Less Is Aura, Truth or Bare, Seeing Stars, and Licorice. "The end result was a unique, earthy nail art look," Ishizu said. Look ahead for photos of Lizzo loving her punny manicure.