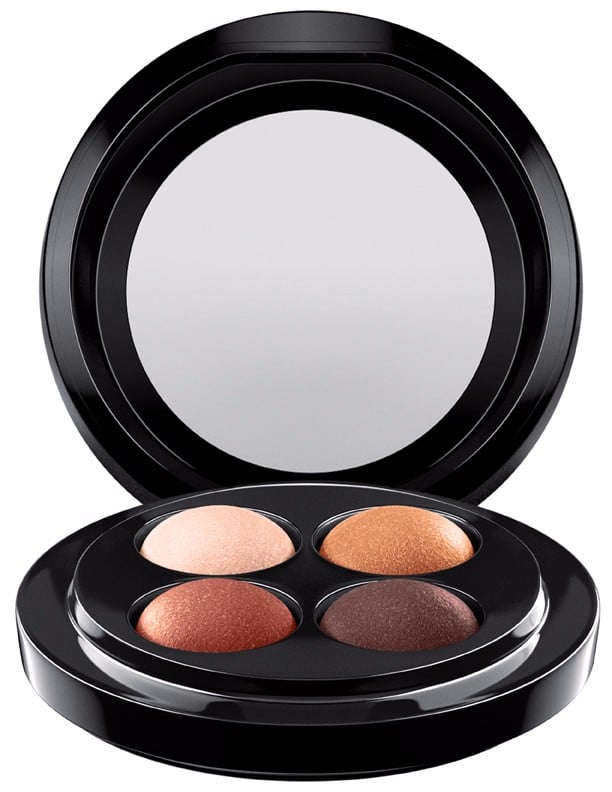 Besides having one of the most famous last names in music history, Jade Jagger boasts a pretty sweet résumé. She's a former model and current jewelry designer, known for her colorful, fine designs that I want to wear every second of every day. But unless some dashing heir apparent decides to fall in love with me (your move, boys), I unfortunately won't own a pricey Jade Jagger original anytime soon. Or maybe I will! That's because MAC just collaborated with the socialite on limited-edition products, and it's the stuff rock and roll dreams are made of.
The gemstone-loving designer released a collection of lipsticks, eye shadows, blushes, and highlighter that utilizes MAC's Mineralize line. Everything is neutral and subdued but still has a pop of shine, to go along with its holiday-timed release.
Of course, since this is MAC we're talking about, the shimmering gold packaging is ridiculously glam. We're especially swooning over the Burning Nights Mineralize Eye Shadow palette, because, well, just look at the damn thing. The four-pan compact is absolutely adorable and versatile, and it includes a dreamy rose gold shade.
Ahead, see every product you can get your hot little hands on when the MAC x Jade Jagger collection drops on Dec. 14.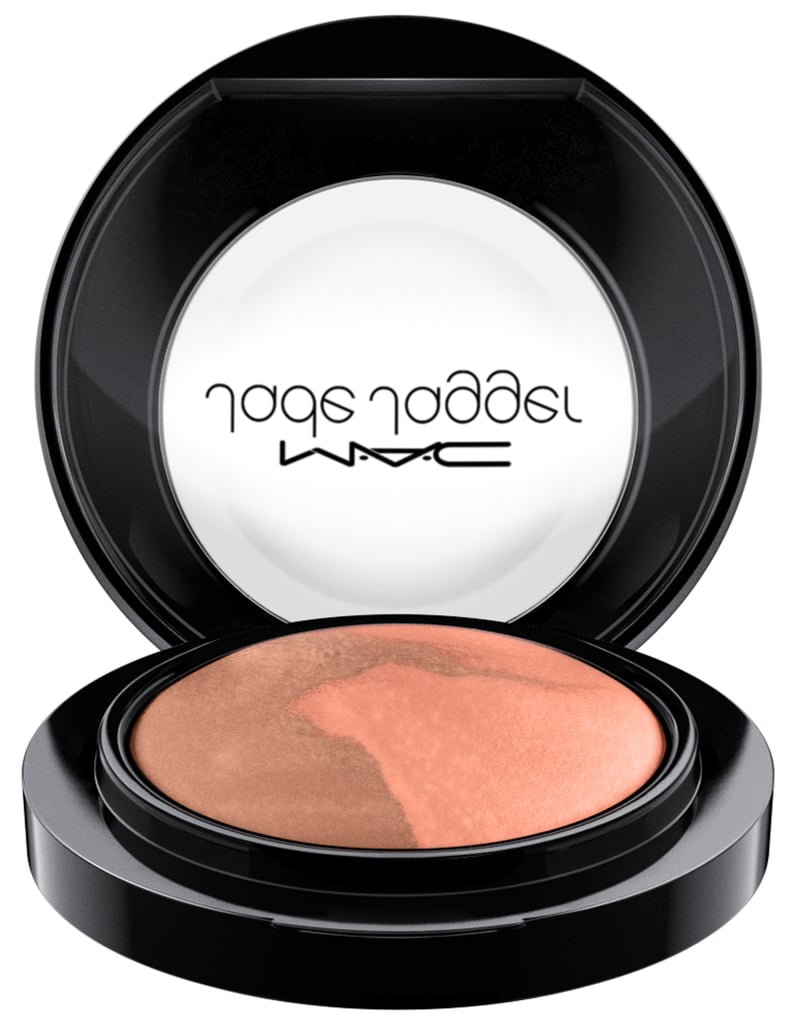 MAC x Jade Jagger Mineralize Blush in Moon Shimmer
MAC x Jade Jagger Mineralize Blush in Moon Shimmer ($28)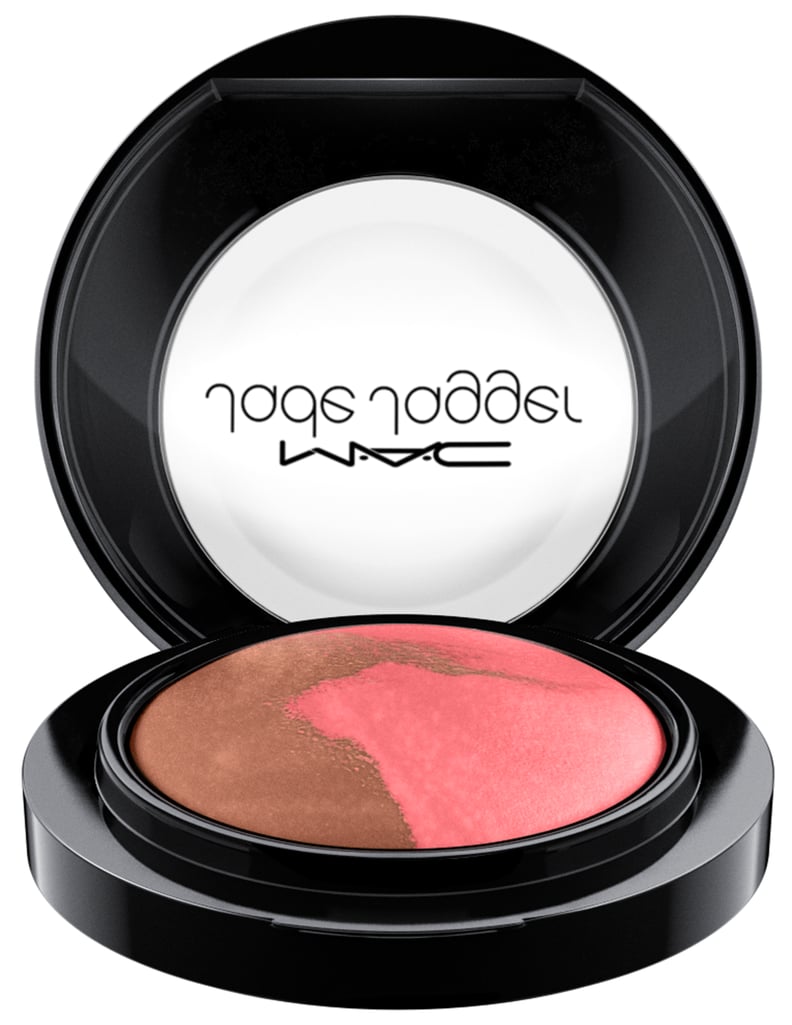 MAC x Jade Jagger Mineralize Blush in Perfect Bronze
MAC x Jade Jagger Mineralize Blush in Perfect Bronze ($28)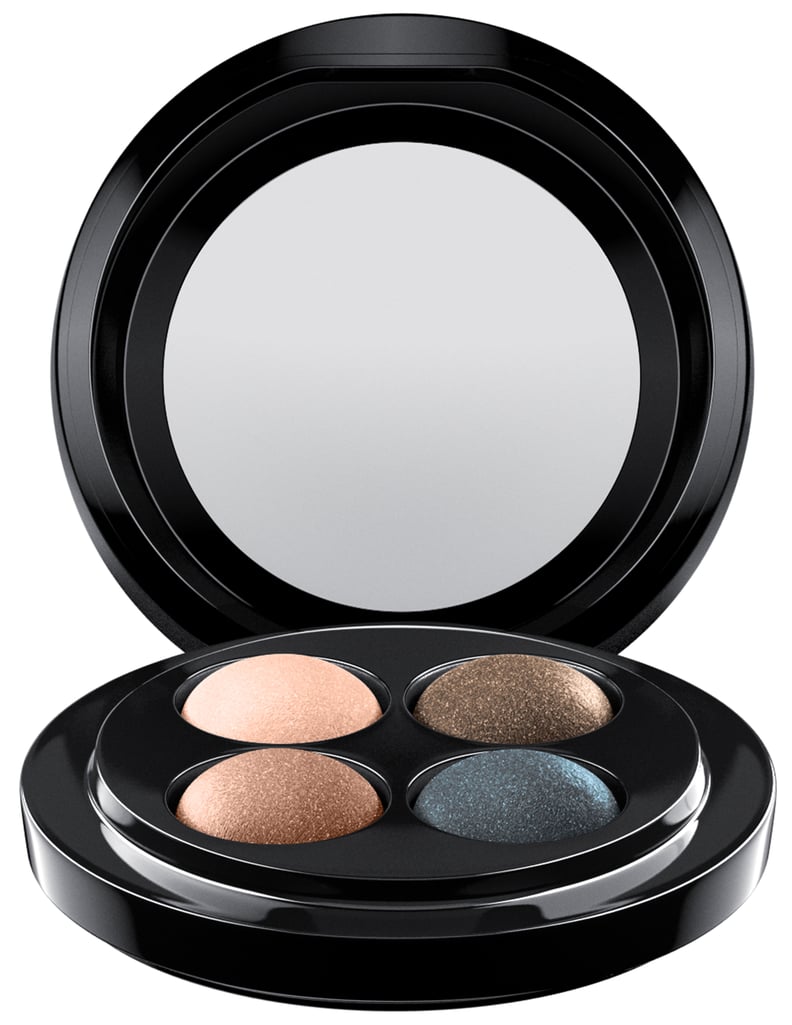 MAC x Jade Jagger Mineralize Eye Shadow in Burning Nights
MAC x Jade Jagger Mineralize Eye Shadow in Burning Nights ($46)
MAC x Jade Jagger Mineralize Eye Shadow in Golden Shine
MAC x Jade Jagger Mineralize Eye Shadow in Golden Shine ($46)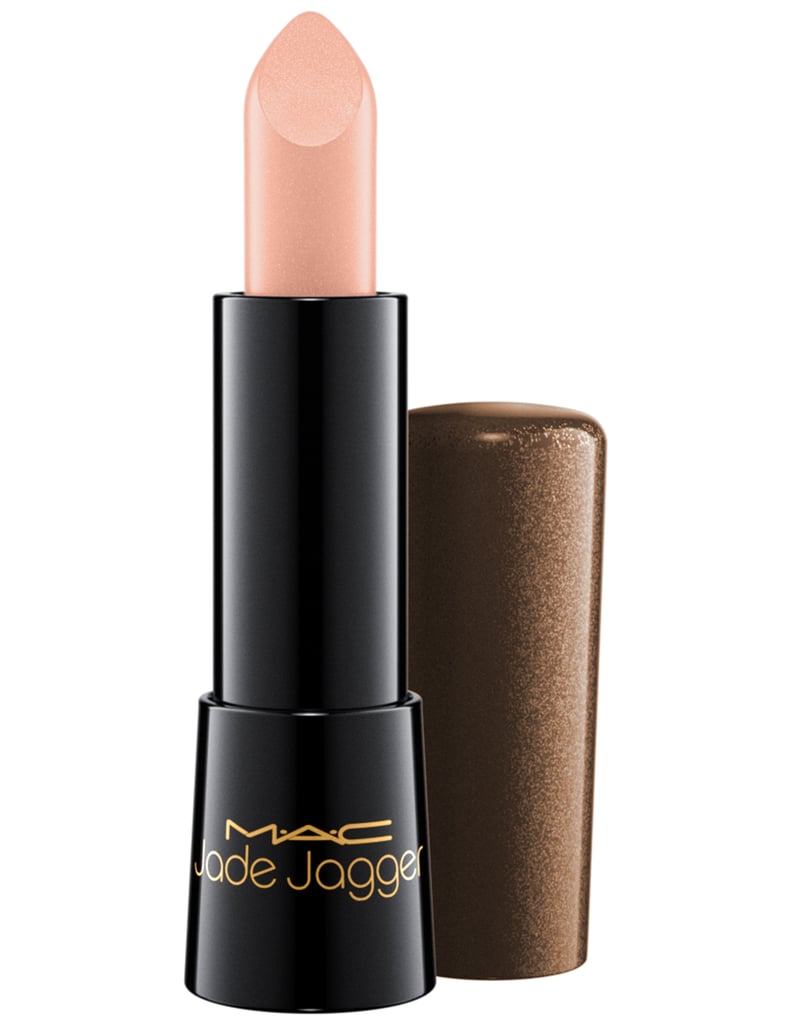 MAC x Jade Jagger Mineralize Rich Lipstick in Opal Beach
MAC x Jade Jagger Mineralize Rich Lipstick in Opal Beach ($25)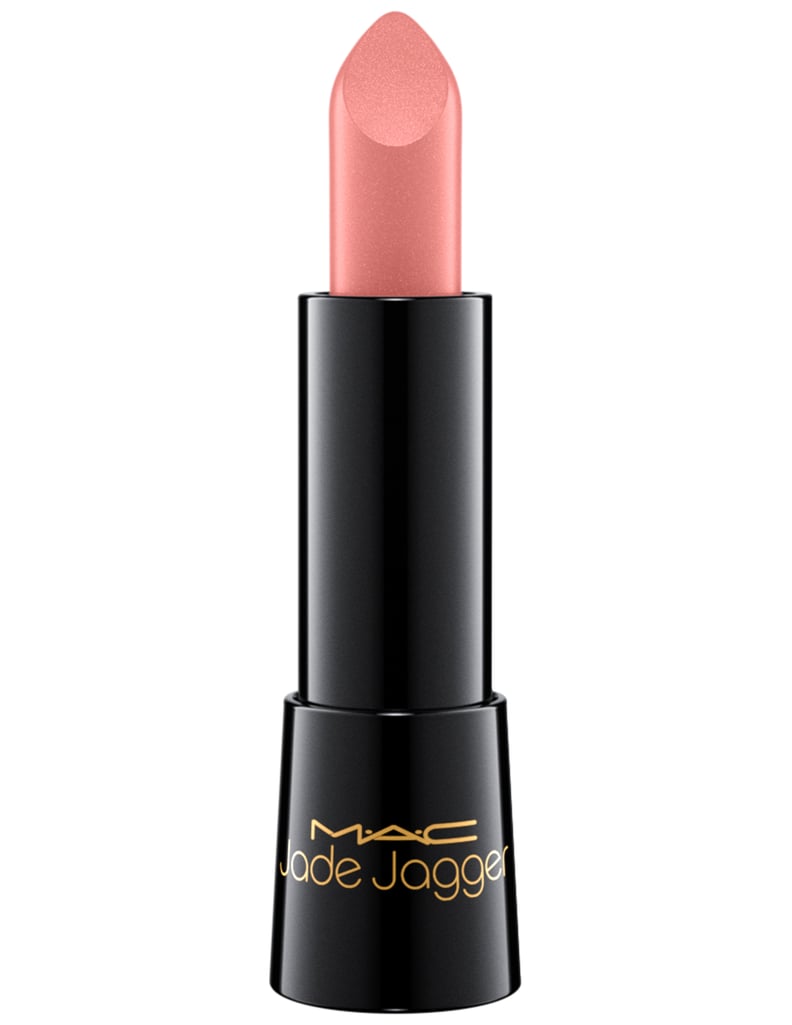 MAC x Jade Jagger Mineralize Rich Lipstick in Sunset Pearl
MAC x Jade Jagger Mineralize Rich Lipstick in Sunset Pearl ($25)
MAC x Jade Jagger Mineralize Rich Lipstick in Rolling Red
MAC x Jade Jagger Mineralize Rich Lipstick in Rolling Red ($28)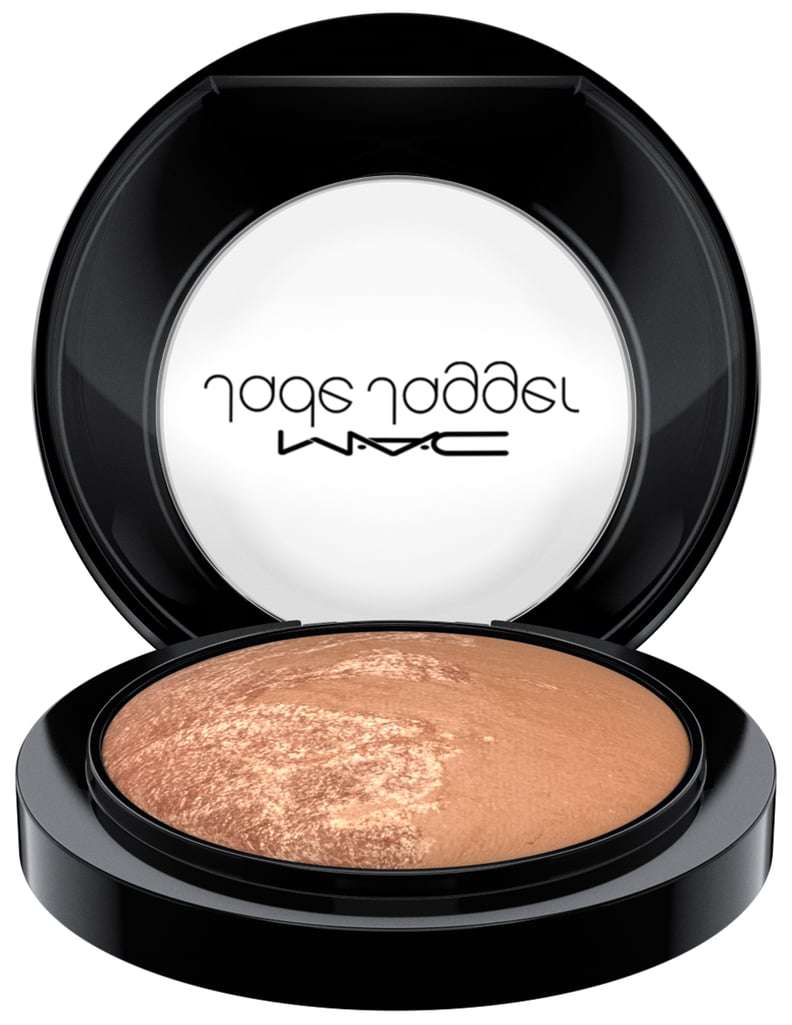 MAC x Jade Jagger Mineralize Skinfinish in Satin Shimmer
MAC x Jade Jagger Mineralize Skinfinish in Satin Shimmer ($33)