Maddie Ziegler Says Starring in Sia's Music Video Changed Her Idea of Beauty Forever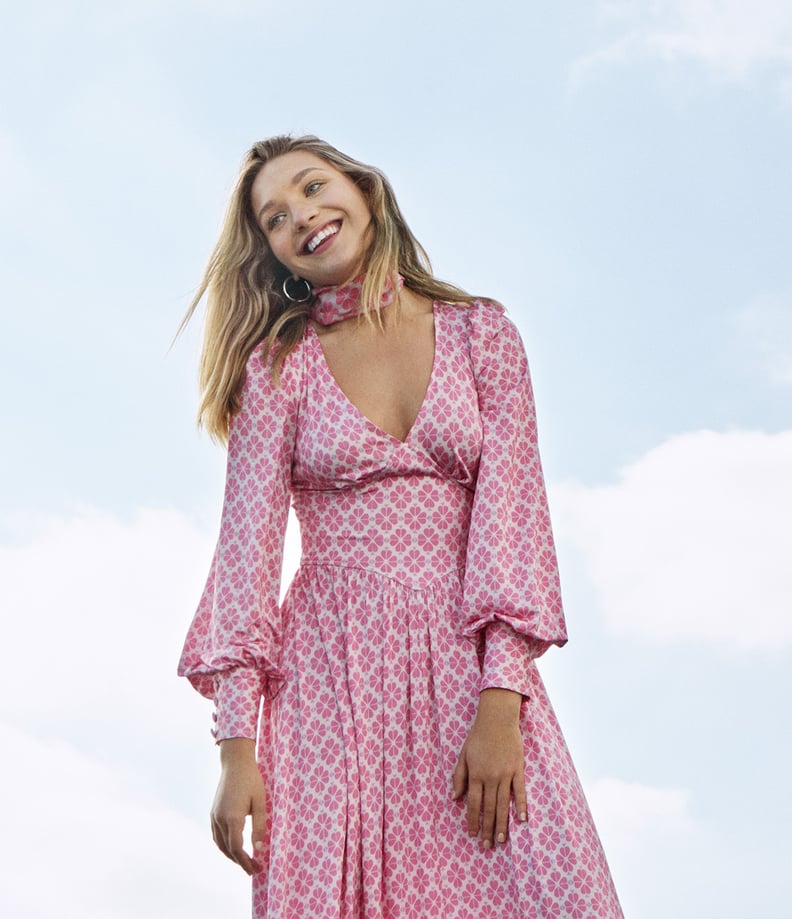 Courtesy of Kate Spade New York
Courtesy of Kate Spade New York
Maddie Ziegler has been dancing for about as long as she could walk, but where she's dancing has changed numerous times. Growing up it was various competition stages and on Dance Moms, then it was for Sia's music video "Chandelier," and now, it's for Kate Spade New York's latest fragrance campaign, of which she's the new face of, set to the backdrop of the New York City skyline.
In the Kate Spade New York campaign video, Ziegler is having a mini dance party on the waterfront dressed in a flowy, pink Kate Spade dress. Her upbeat energy and joy can be felt through the screen, which is exactly what the new perfume represents: joy and optimism.
"Dancing really is the thing that makes me the happiest," Ziegler told POPSUGAR. "That's the thing that really brings me up from any dark time. I'm so happy I have that in my corner. That's why I was so happy with this campaign I did with Kate Spade — it's all about joy and fun, and being radiant and confident and glowing. I feel like that is what the fragrance and dance combined together make."
Ahead, Ziegler opened up about how her idea of beauty has changed since she left the competitive dance world, what her dreams are for the new year, and more.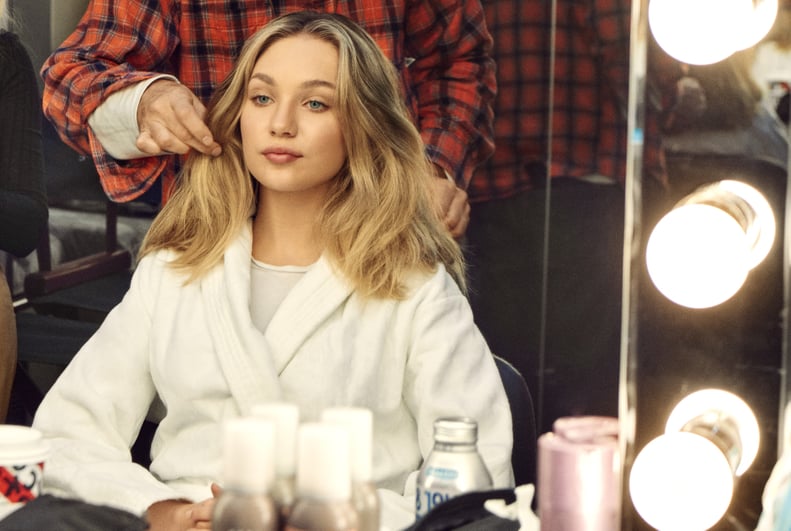 On the Power of Gen Z Beauty Standards (or Lackthereof)
A quick scroll through Ziegler's Instagram and it's clear that, while she loves experimenting with color and makeup, the dancer prefers a natural, bare-face. "I [wear makeup] now as just a way to express myself rather than cover imperfections or flaws," said Ziegler. "I'm so happy to be a part of Gen Z because I feel like the beauty standards are so different now. Your flaws are beautiful, what's unique is beautiful, and what's different is beautiful."
But, don't get us wrong, she loves to experiment with bold makeup looks, too. She dubbed a colorful graphic eyeliner moment her "jam," but it took some encouragement to get there. "I used to be so scared to branch out with makeup looks — I was too scared of what people would think."
Her makeup artist Tanya Brewer is who pushed her to get more creative with beauty, to which Ziegler said, "I am not going back. . . it's so much fun to express yourself."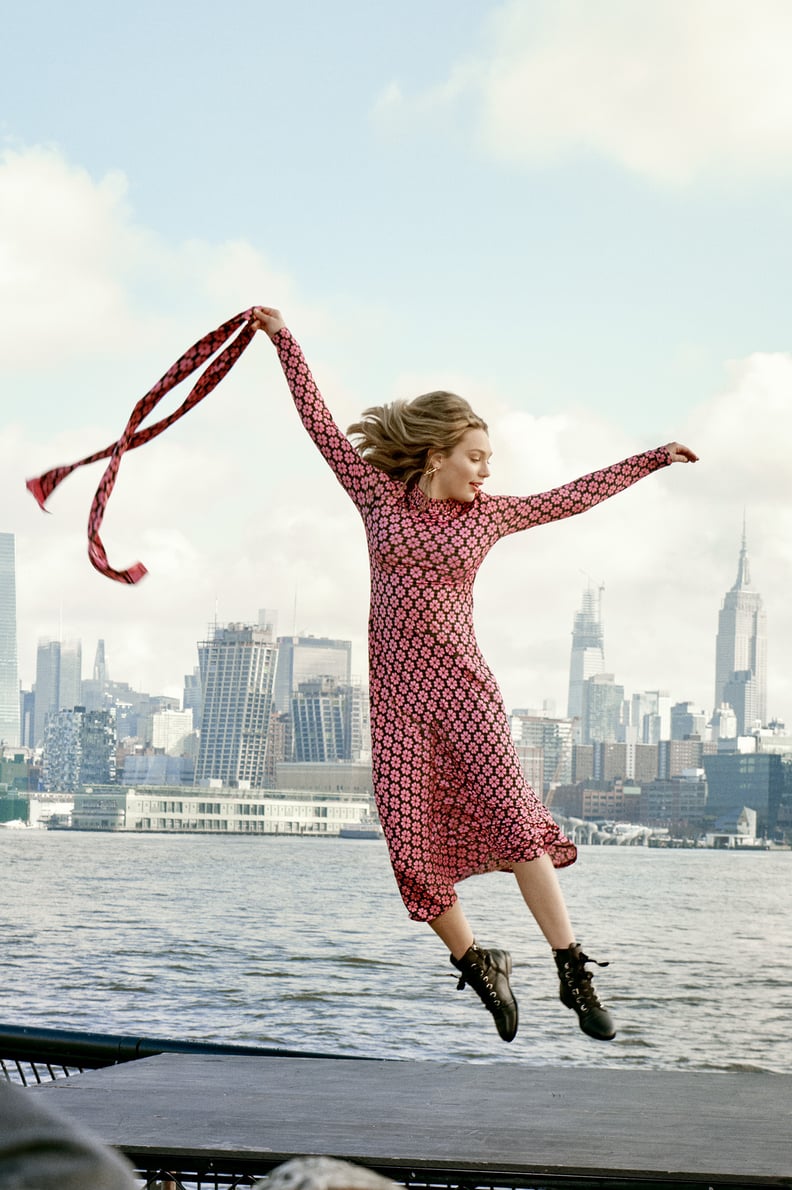 How Dance Moms Shaped Her Idea of Beauty — and When It Changed
Ziegler was only 9 years old when Dance Moms first aired, but she had been competing for years before that. That experience affected her current idea of beauty, but probably not how you think. "The standards of what's beautiful in the competition dance world is so wrong," said Zeigler. "I started wearing full red lips and lashes when I was six. When you're young you think, Oh, that's what I do to look beautiful."
It wasn't until she worked with Sia on the "Chandelier" music video that her perception changed. "I hardly wore any makeup in that," she said. "Then, when I started dancing and the choreographer Ryan Heffington was like, 'No, you don't have to point your feet. You can be weird, you can express the way you're feeling.' I feel like from that moment on, I really changed the way I looked at beauty and now, I think more than ever, I feel almost comfortable in my skin without makeup on."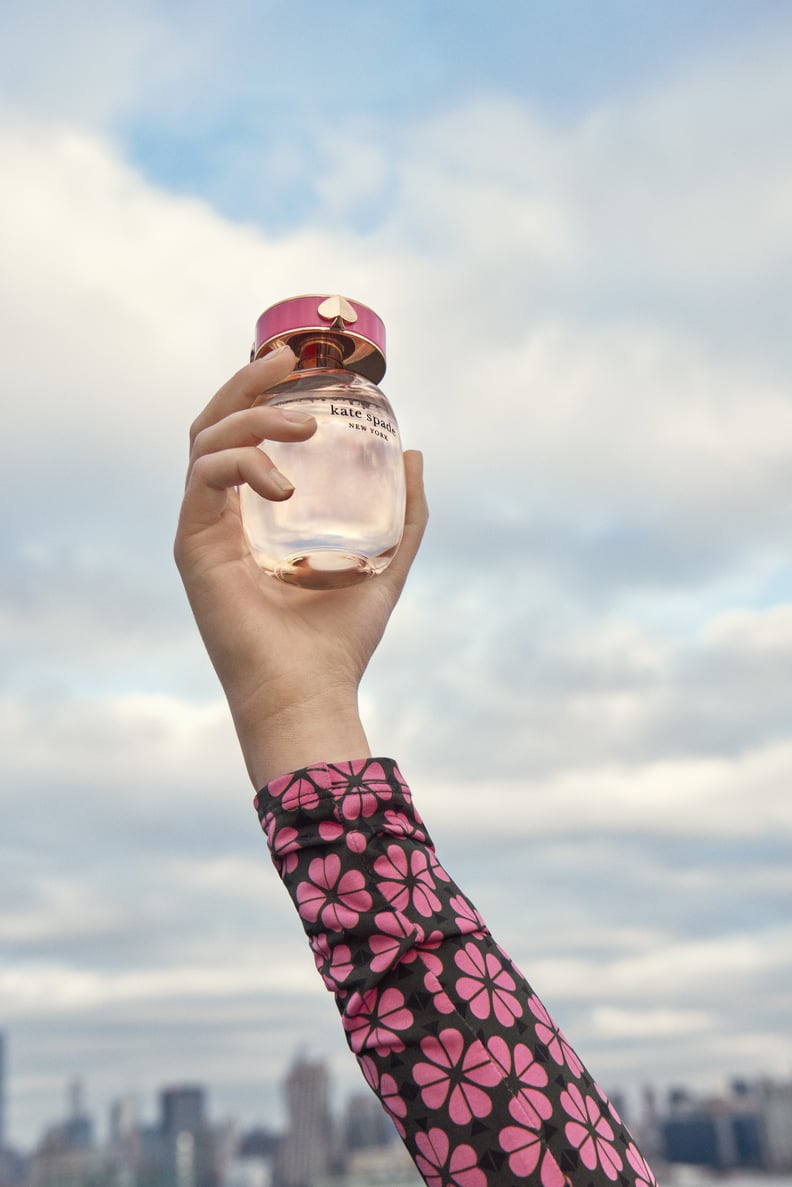 The Scent She's Worn to Competitions and Beyond
Ziegler told us that one of her earliest memories with scent is going into her mom's bathroom and sifting through her perfumes. "She always had a Kate Spade perfume, always," she said. "I used to wear it before I'd go to dance. I think that's why it's a full-circle moment for me, because I have a very significant memory with that."
Now, with the new Kate Spade New York Eau de Parfum ($95), which launches on Dec. 15, she has a scent all her own. "With this scent, it's so light and airy that I can just do a couple spritz and I know I smell good and I feel confident about it." said Ziegler. "I definitely am a girly-girl and this scent is so feminine — it just screams floral and fruity to me. That's my ideal scent."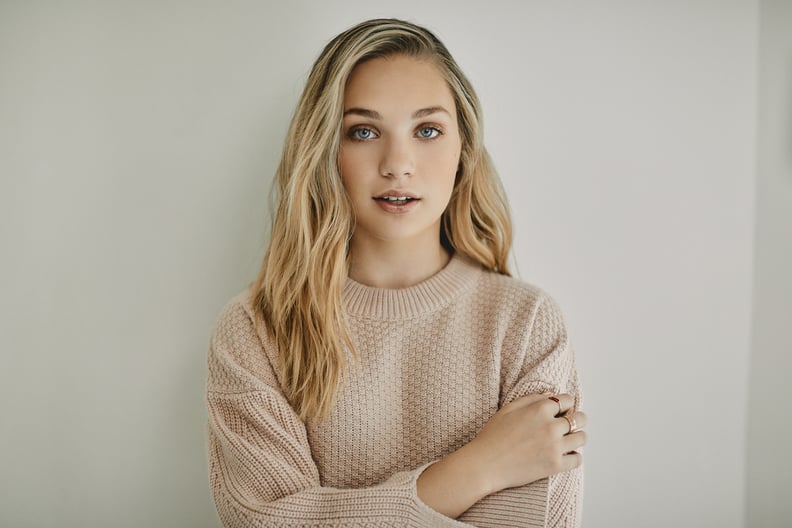 What She's Looking Forward to in 2021
Just many of us, Ziegler can't believe 2021 is right around the corner. She has two New Year's resolutions. The first is professional: "I would love to star in another movie and be the lead of a movie," said Ziegler.
Her second goal is more personal: she wants to be more positive (although from talking to her, she seems to have that one down already). "There's been a lot of negative moments this year and I just want to look at all of the positive sides first," she said. "I'm always nice to everyone, but I really [want to] take time to show my appreciation for everyone that I know. I feel like I do that unintentionally, but I want to intentionally do that for next year."