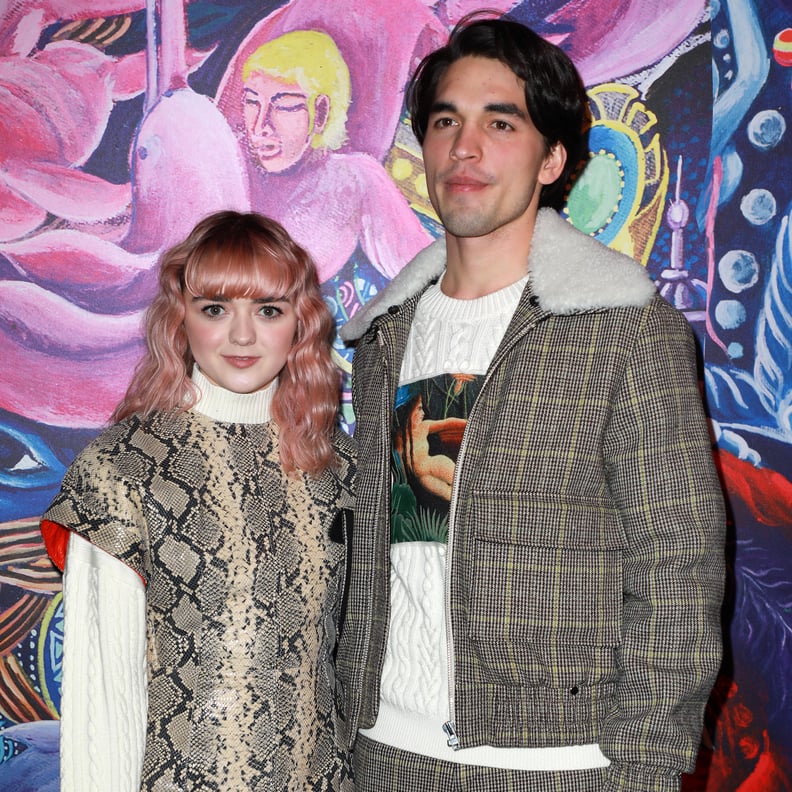 Maisie Williams is no stranger to hair color changes. Her hair has been blond, ultraviolet, and pink in the last year alone. Now, the actress is back to her pink waves — and surprise, boyfriend Reuben Selby has a buzz cut that matches.
Williams posted an Instagram photo of the couple at a celebration for Sophie Turner and Joe Jonas's wedding this past weekend. "White party for the bride and groom 🎉," she captioned the post. Though both Williams and Selby have pink hair, Selby's looks like it's a slightly deeper shade of pink.
Ahead, see the new hair on the couple.
Maisie Williams and Reuben Selby With Matching Pink Hair