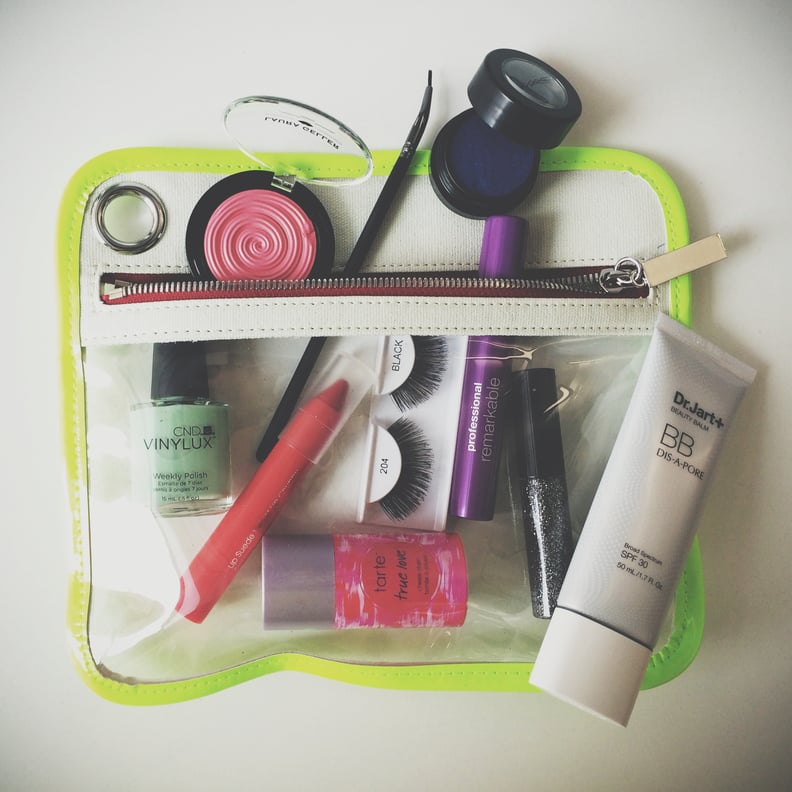 POPSUGAR Photography | Jessica Cruel
POPSUGAR Photography | Jessica Cruel
A woman's makeup kit is one of her most prized possessions. Whether it's a small makeup bag fit for travel or a CosmoCube packed with products, many secrets are held within. How do your lashes get so long? (Falsies.) Did you lose some weight? (Contouring palette.) How did you get that glow? (Highlighter.) We've compiled a list of items every woman needs in her vanity based on skill level. If you're a beginner, start with a simple foundation and build up to professional status. Happy shopping!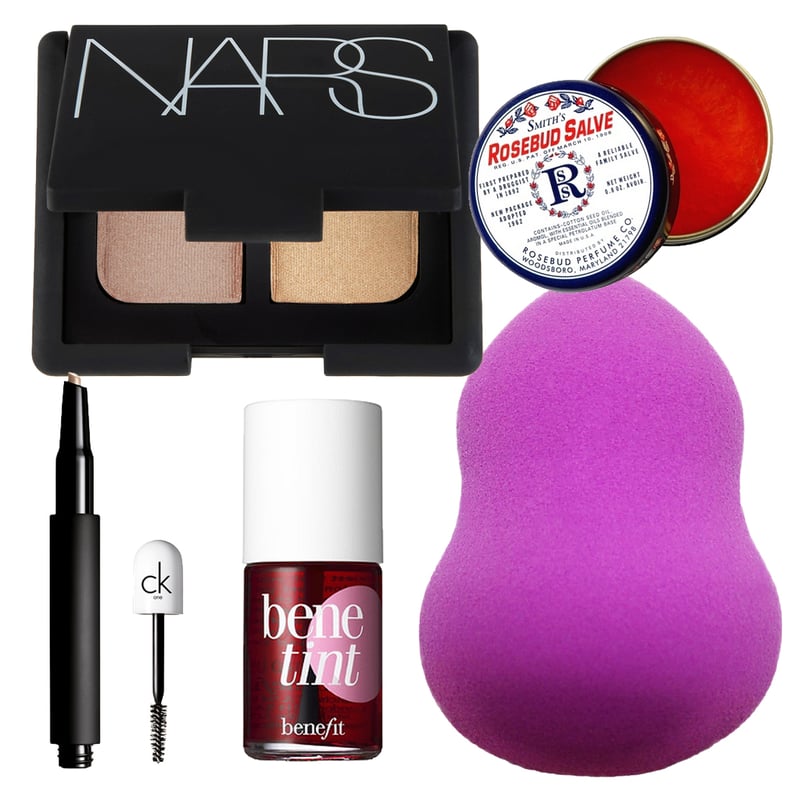 For Beginners . . .
If you're just starting to explore the world of makeup, these are the bare-bones basics. This list may be small, but even a novice can create a flawless, natural look with these products. It's also a good packing list for travel.
Mascara
BB cream
A cheek and lip stain
Eyeliner (pencil)
An eye-shadow duet
A brow pencil and brow gel
A foundation sponge
Lip balm
Tweezers
Makeup-remover wipes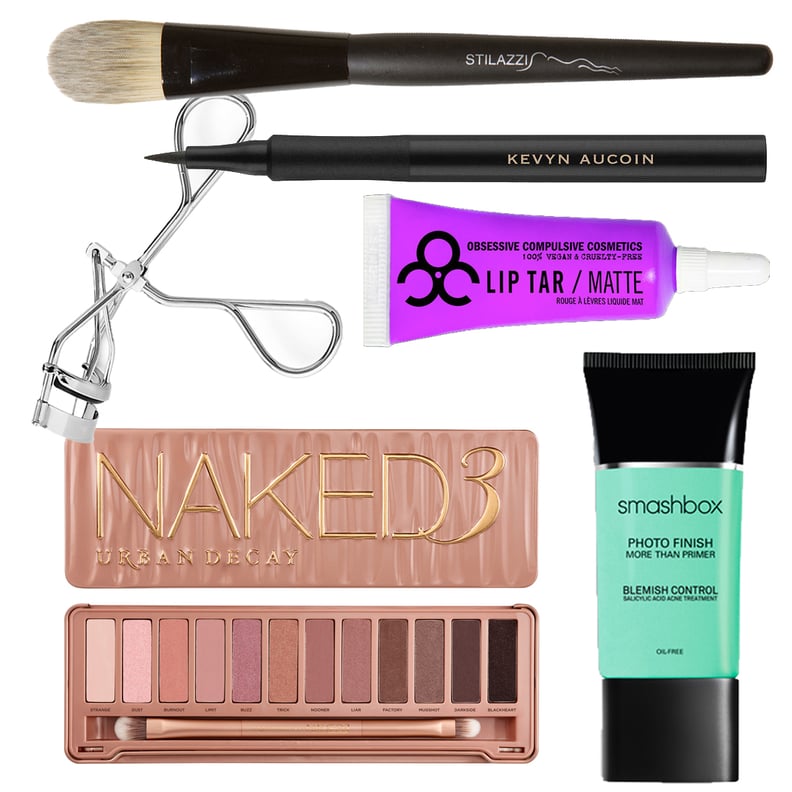 For Intermediates . . .
So you've been doing this for a minute and graduated to maven status. Below you'll find the items you need to add to your makeup kit during the next haul. The cat-eye flick and contouring are no problem for you, but you still have a few skills to master yet.
Eyelash curler
Bronzer
Highlighter
Concealer
Primer
Liquid foundation
A bold lipstick
Lip liner
A cream and powder blush
Liquid eyeliner (with felt tip)
An eye-shadow palette
A spoolie brush
Hydrating mist
Foundation brush
Eye-shadow brush
Double-sided contour and blush brush
Pressed-powder compact
Pointed Q-tips
Eye-makeup remover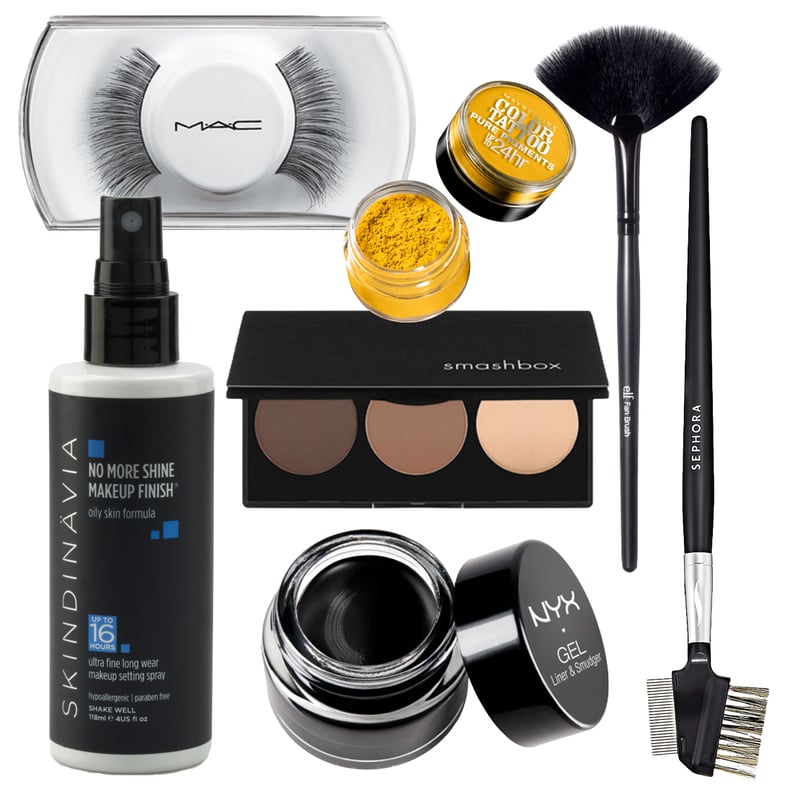 For Experts . . .
Did someone call for a makeup artist? Whether you've been classically trained or logged hours of YouTube training, you know your way around the makeup aisle. Before you embark on your professional career, make sure your rolling suitcase of products is packed with the following:
Loose pigments
Fake lashes
Lash glue
Lash primer
Metal lash comb
Eye-shadow primer
Loose finishing powder
Makeup setting spray
A fan brush
Lip scrub
Palette of lip colors
Contouring cheek palette
Concealer brush
Gel filler for brows
Gel eyeliner
Kabuki brush
Angled eyeliner and brow brush
Smudge brush
Stippling brush
Miniscissors