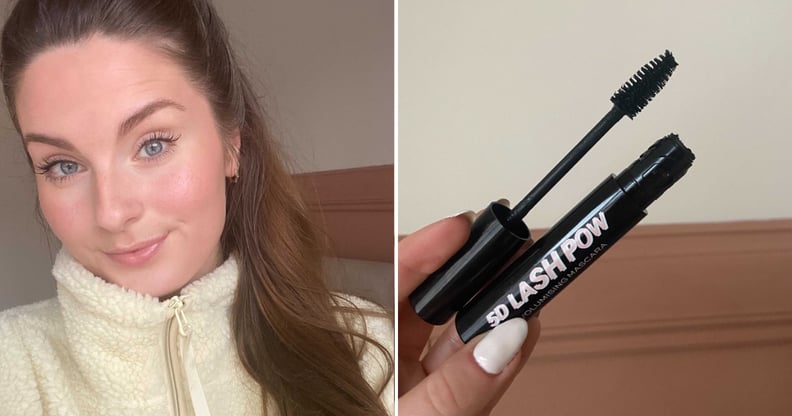 POPSUGAR Photography | Tori Crowther
POPSUGAR Photography | Tori Crowther
Most mascaras claim to be dramatic and clump-free, but few actually fully live up to that promise — especially if they're on the more affordable end of the spectrum. That's why I was so excited to find that Makeup Revolution's new 5D Lash Pow Mascara ($10, available Dec. 30) truly did live up to its clump-free claims.
The 5D Lash Pow Mascara follows the bestselling 5D Lash Mascara ($10), which has been dubbed the brand's best mascara to date thanks to its ability to elongate even the shortest of lashes. It's safe to say I had high hopes for the next-generation version. The Lash Pow has been designed for "lengthening, thickening, and giving serious volume" — basically everything most of us want in a mascara.
Comparing the two, the wand of the new mascara is much thicker and fatter, plus it's packed with more bristles. From first impressions, the name and size of the brush made me think my lashes were going to be super dramatic from just one swipe of the mascara. However, I was pleasantly surprised that it gave an incredibly natural look with one coat. A second coat definitely made my eyelashes much more fanned out and dramatic but never over the top.
The formula is jet black, smudge proof, and long lasting (though I can't vouch for it surviving any intense workout classes yet). I love a chunky wand but do find that it's harder to coat every single lash without getting any formula on my eyelids, so if you struggle with this, too, I'd recommend investing in a mascara guard. These nifty tools avoid the need for cotton buds and protect the eyeshadow you just spent 15 minutes perfecting.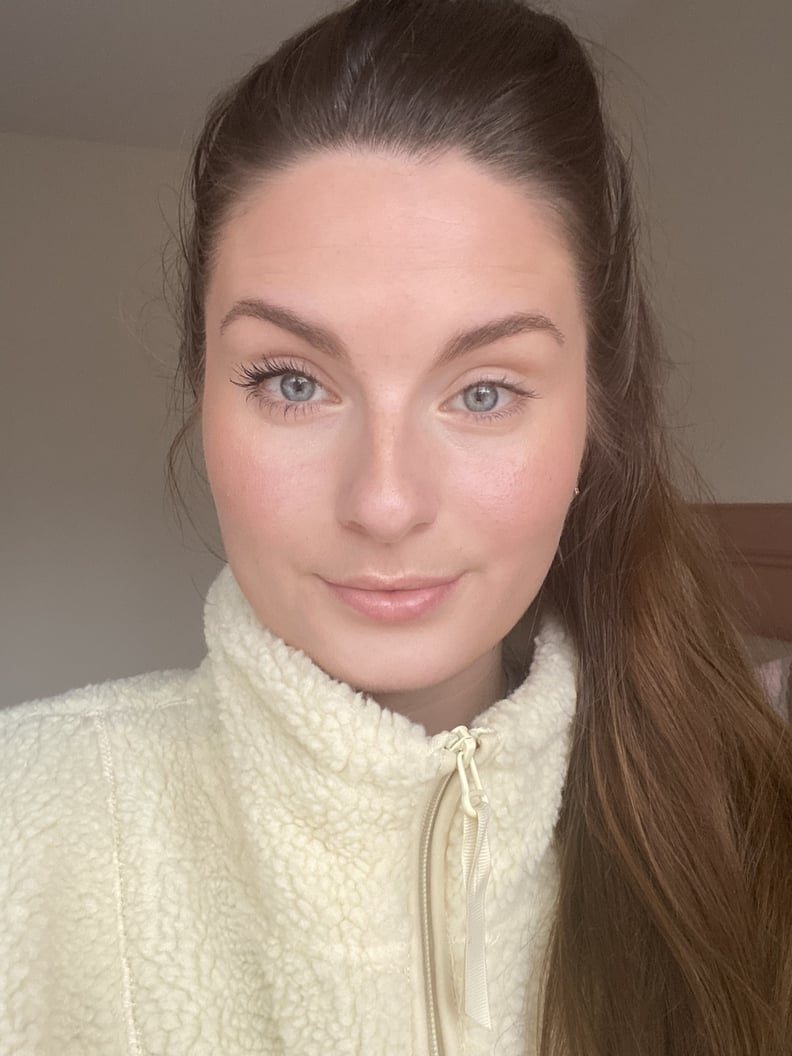 One of the coolest aspects of this mascara is its packaging, which prevents the pigment from drying out. It features a push cap that locks the air out and prevents drying. Such a nifty feature in an affordable mascara is impressive. The downside to this feature is that it's not super easy to use for everyone, as it requires a specific push and twist opening technique.
All of these features result in a nonclumpy, natural-looking, yet buildable mascara. It performs incredibly well given its price point. What's more, it's cruelty-free and vegan, if that's something you look out for in your makeup. For me, this is a perfect, affordable all-around mascara.