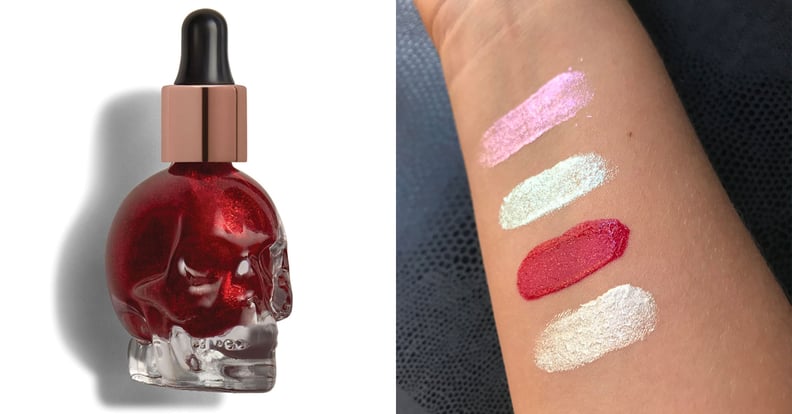 Courtesy of Makeup Revolution
POPSUGAR Photography | Tori Crowther
Courtesy of Makeup Revolution
POPSUGAR Photography | Tori Crowther
As POPSUGAR editors, we independently select and write about stuff we love and think you'll like too. If you buy a product we have recommended, we may receive affiliate commission, which in turn supports our work.
Just when you thought Halloween makeup couldn't get any better, Makeup Revolution went and released a glittery, blood-red highlighter called "blood of your enemies" in a skull-shaped bottle. Confused by red highlighter but also feel like you need it immediately? Ditto.
Makeup Revolution Haunted Liquid Highlighters ($8) is a collection of four shimmers that will amp up any All Hallows' Eve beauty look, including: "Envy," a white highlighter with a green shift; "Paranormal," an icy white; "Lover's Wrath," an alabaster hue with pink and purple undertones; and "Blood of my Enemies," a red shimmer. See each one for yourself, ahead.

Swatches
We had every intention of trying out the "Blood of my Enemies" shade for Halloween, but there was one problem: this stuff stains, big time. Although it's an ideal, glam-looking fake blood, be prepared to have semipermanent red stains over your body.
I was not so prepared to try this on a regular weekend, but come the night of Halloween, you can bet this stuff will be very much part of my costume. I'll use it as a lip and cheek stain and also some fake blood body action. However, if your goal in life is to be a part-time vampire or if you're a Halloween enthusiast year-round, use liberally.
Keep reading for close-ups of the other shades, plus a tutorial on how to use them.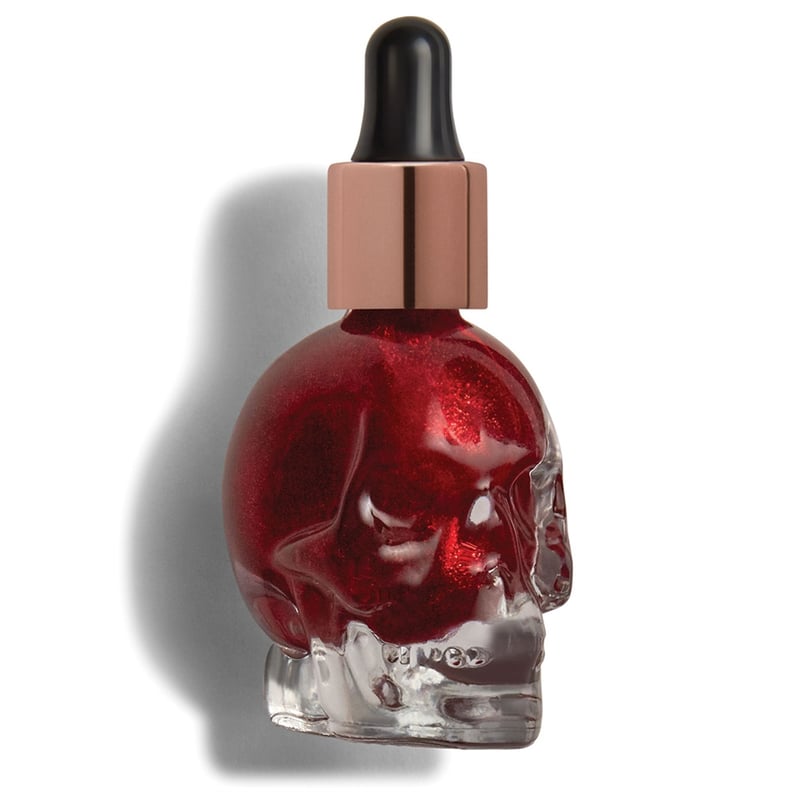 Revolution Haunted Liquid Highlighter Blood Of My Enemies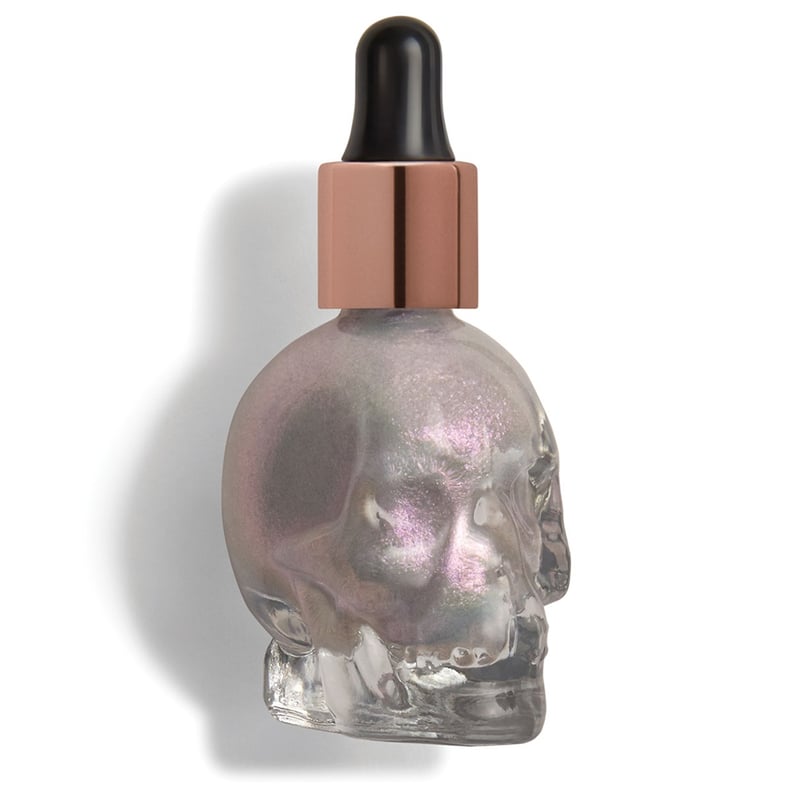 Revolution Haunted Liquid Highlighter Lover's Wrath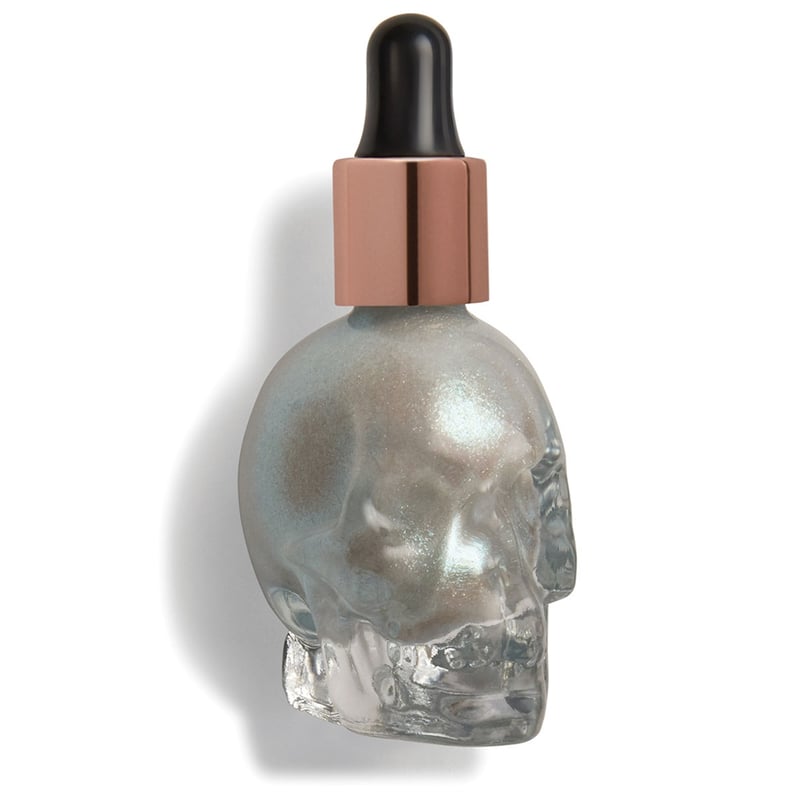 Revolution Haunted Liquid Highlighter Envy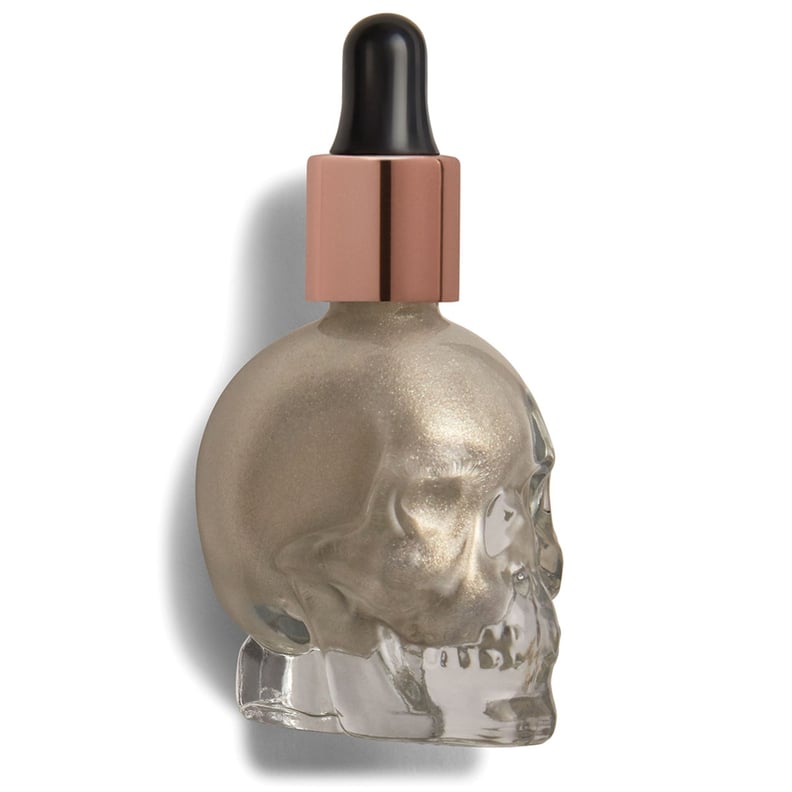 Revolution Haunted Liquid Highlighter Paranormal