This year was packed with some of the most imaginative and colorful makeup we've ever seen. From floating eyeliner to bold '80s-style blush, 2019 was all about playing with color. We asked celebrity makeup artists Neil Scibelli and Kelli Bartlett, makeup artist and artistic director of Glamsquad, to spell out which colors and formulas were everywhere this year. From colorful graphic liner to sheer berry lips, check out some of the biggest looks of 2019 ahead.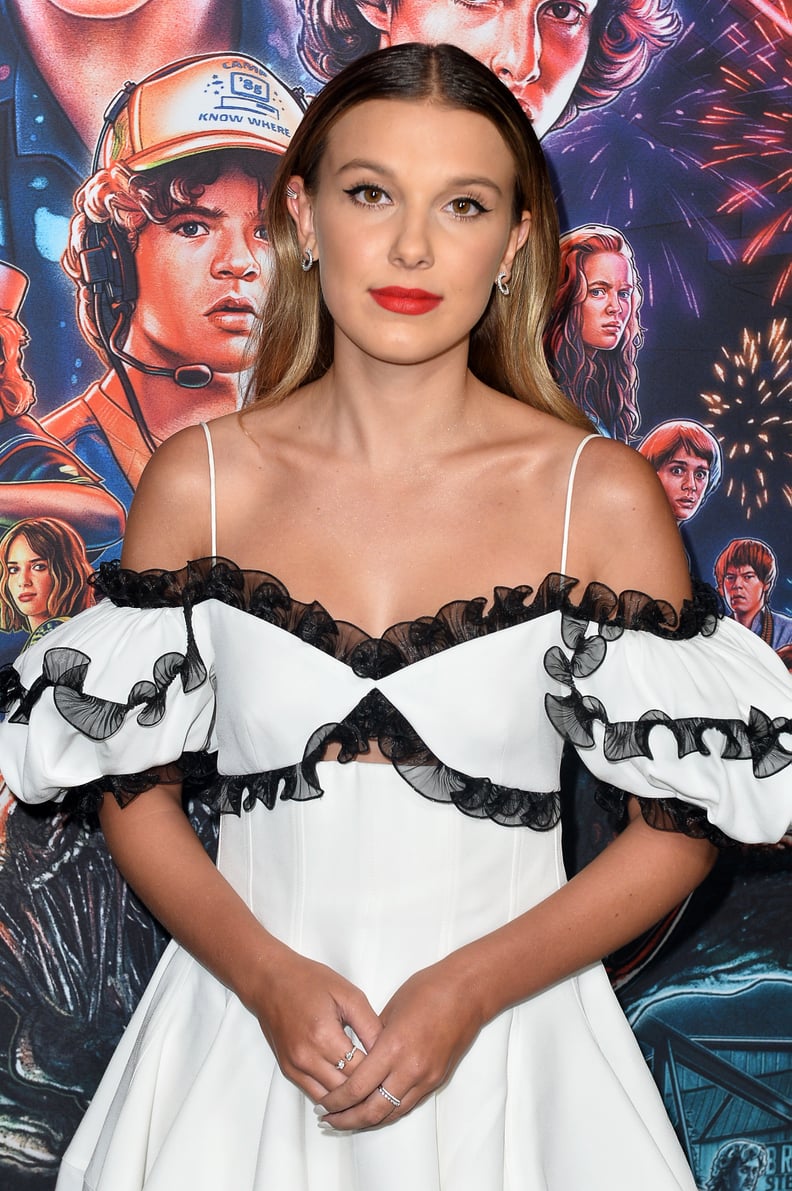 Rich Reds
This Winter, we saw statement-making lip hues everywhere. "Velvety, bold lipstick formulas take us through Winter in deep and true red shades," explained Scibelli.
Graphic Liner
Eyeliner got a '60s spin this year with graphic shapes and plenty of lashes. "Bold and architectural, the lines are artistic, fun, and eye catching," Bartlett said. Finding the right liquid liner is key, and Bartlett warned not to overthink it while you're applying. You can clean up any mistakes with a cotton swab dipped in makeup remover.
"Pair colors like cobalt blues, deep greens, and traditional black liners with a natural-looking skin look," Scibelli added.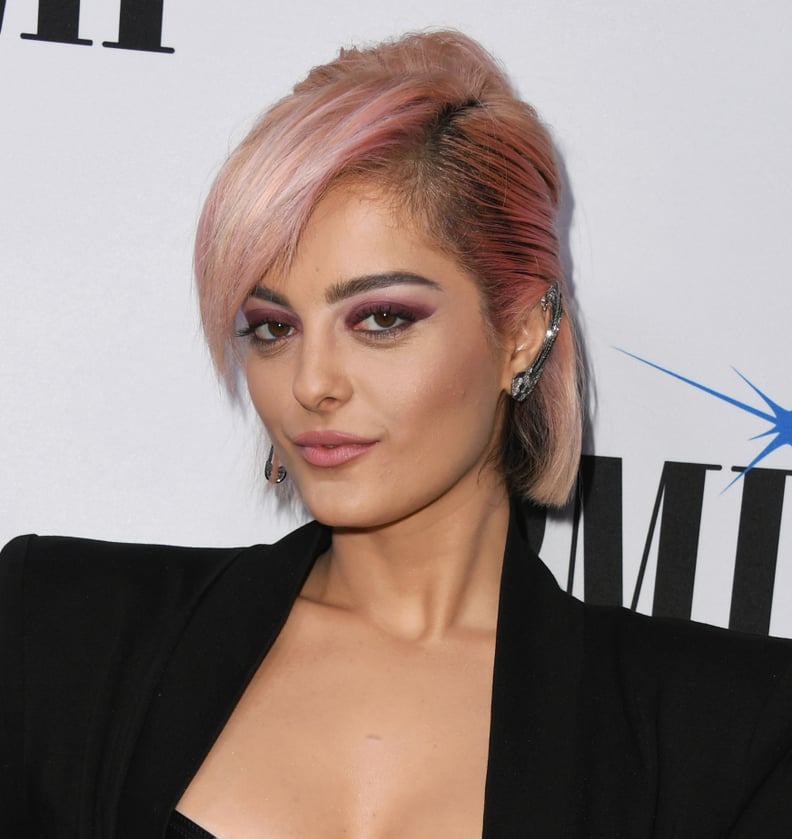 Winged Eye Shadow
Another way we've seen to get a cat-eye look is by using eye shadow. "We've been seeing various eye shadow colors in a winged-out shape," Scibelli said. "I personally love creating this look with deep green and charcoal shades."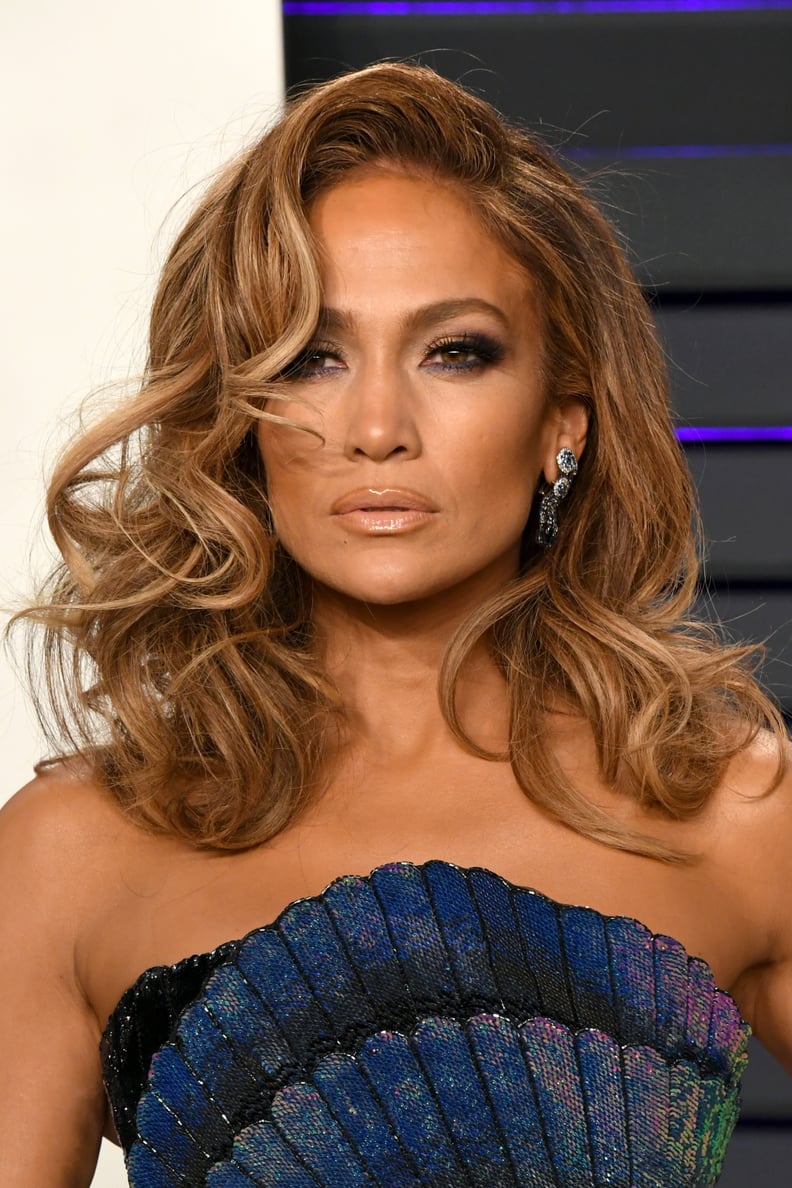 Modern Smoky Eyes
The sexy and sultry smoky eye came back with an update. "[You can wear it] saturated and sparkly or stained and see-through," Bartlett said. "The new smoky eye is imperfect and customized to create the ideal eye shape."
To get the look, Bartlett recommended using a shadow stick to draw along the lash line and at the outer corners in a triangular shape. You can then take a brush and smudge the product in a windshield-wiper motion to give it a soft edge. Pair the look with volumizing mascara to finish it off.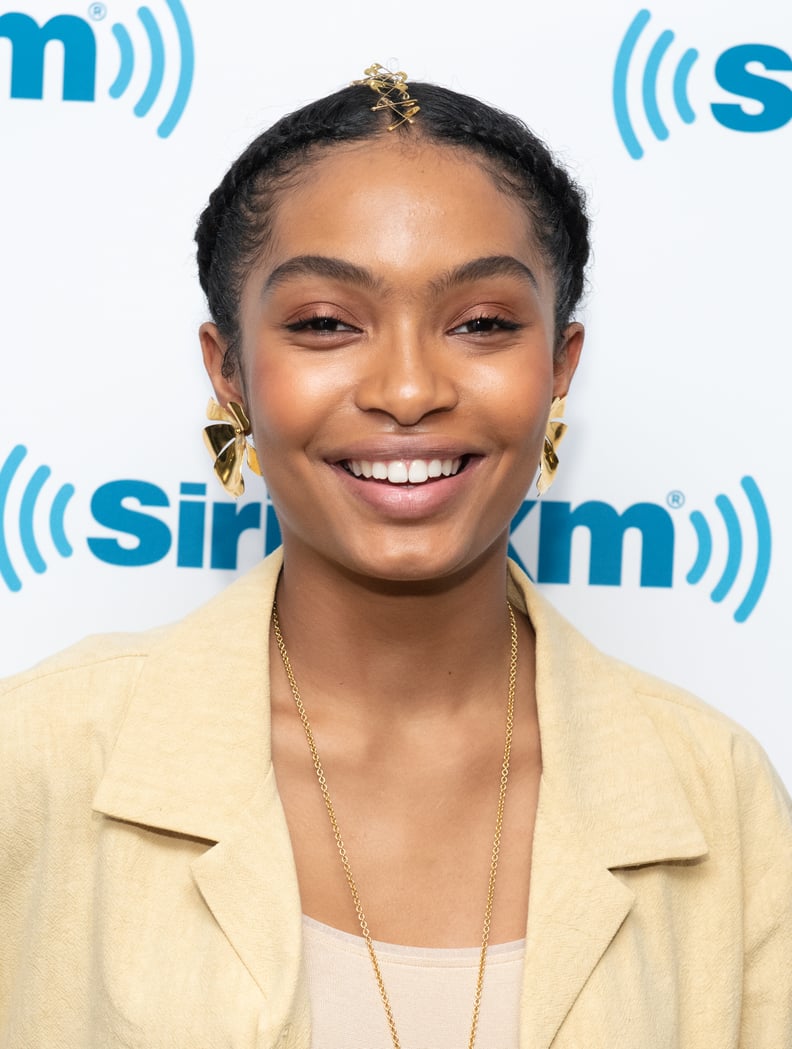 Matte-Meets-Dewy Skin
With bright colors dominating eye makeup right now, you can pare down the rest of your look. "Matte skin and [bold] brows balance out some of the more energetic makeup accents," Bartlett said. "Overall, the skin finish is matte, with strategic moments of dewy radiance on cheeks, giving a hyperreal effect."
Bartlett recommended applying a full-coverage, matte foundation only to areas of the face that need it and blending it out with a large, dense brush. Next, add more strokes of hair to your brows with a thin eyebrow pencil at the base and arch to pump up the thickness.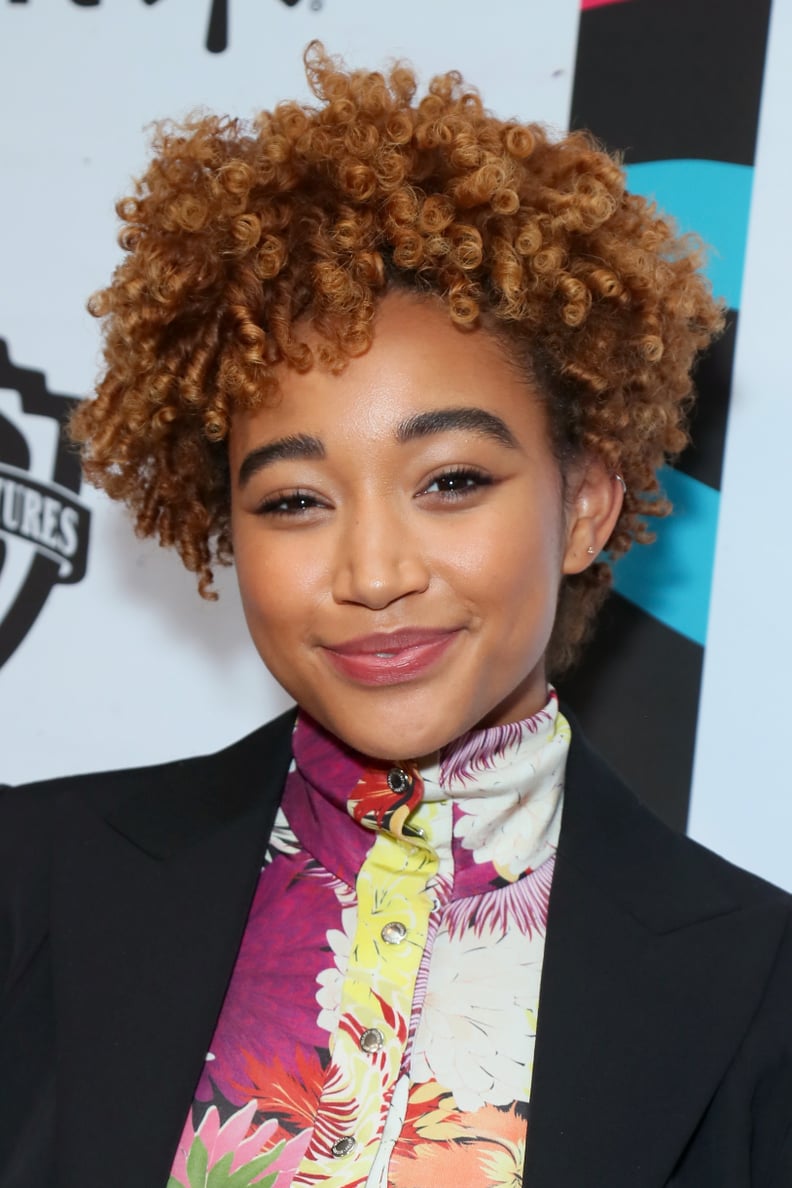 Natural Eyebrows
The bold Instagram-ready eyebrows became a thing of the past this year. "We're moving out of overfilled brows and into finely groomed ones," Scibelli explained. "Just fill them in where its needed and finish by combing the brows up with brow gel."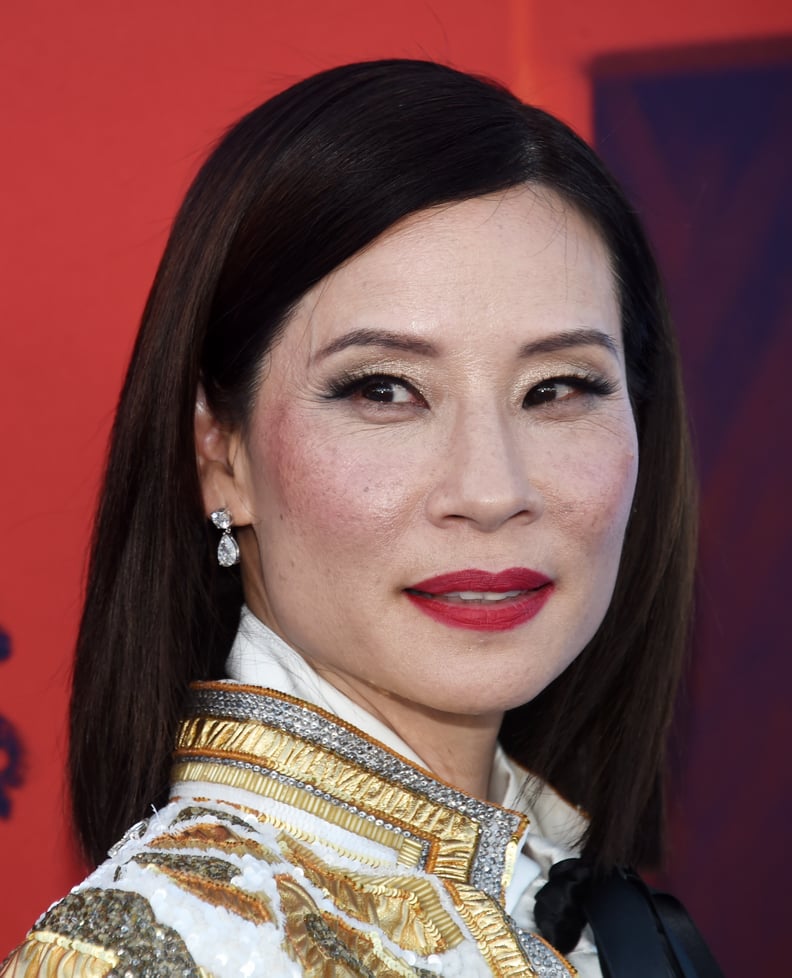 Monochromatic Colors
Blush got a major promotion this year from afterthought to center stage. We saw application spreading across not only your cheeks, but your eyes and lips as well to create a monochromatic look. Bartlett recommended creamy formulas, or even lipstick, blended with an oval-shaped brush on the cheeks up into the temples and brow bone. The same hue can be placed on the eyes and tapped onto the lips with your fingers to complete the look.
The easiest way to achieve this trend? A healthy dose of cream blush. "Many of us makeup artists have already ditched powder blush," said Scibelli. "The focus is now on natural, almost glossy skin, and cream formulas really create a glow-from-within kind of look without looking too heavy or powdery."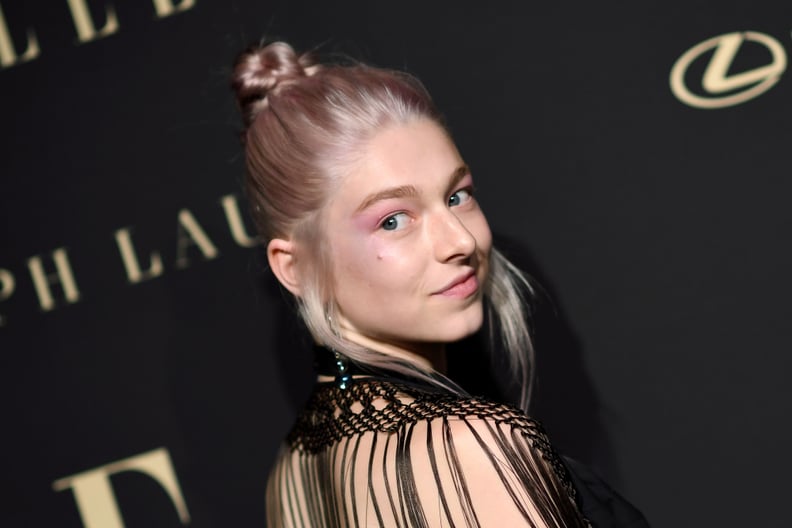 Watercolor Eyes
Summer 2019 might go down in history as one of the most colorful makeup seasons ever, and watercolor eyes were by far the coolest eye makeup trend. NYC-based makeup artist Anne Kohlhagen previously told Makeup.com, that the key is to map out an outline of the colors you want on your lids using powder shadows, and to only blend out the outer edges, not the colors, into each other.
"You want to avoid taking a blending brush and mixing the shades together," she said. "Focus on letting the colors overlap, but do not combine them."