6 Beauty Tricks to Make You a Classic Knockout Like Marilyn Monroe
As POPSUGAR editors, we independently select and write about stuff we love and think you'll like too. If you buy a product we have recommended, we may receive affiliate commission, which in turn supports our work.
Though she never made headlines in our lifetime, Marilyn Monroe has taught us a lot about what it means to be a beauty icon. In addition to learning that diamonds are a girl's best friend and gentlemen prefer blondes, we've discovered that the sexy starlet had a few must-know tricks. From old-school highlighting methods to her signature fragrance, Marilyn's beauty secrets are worth practicing over 50 years after her passing. Add a little retro glamour to your daily beauty routine!
01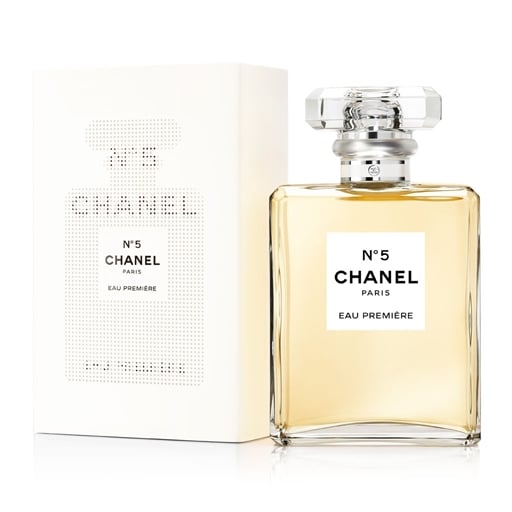 Wear Chanel N°5
When asked what she wore to bed, Marilyn famously replied with "Why, Chanel N°5, of course." While the original fragrance will always have a special place in our hearts (and on our vanity), we love spritzing on its remix, Chanel N°5 Eau Premiere ($132). It's a lighter, airier interpretation of the iconic scent — but it's still plenty seductive.
02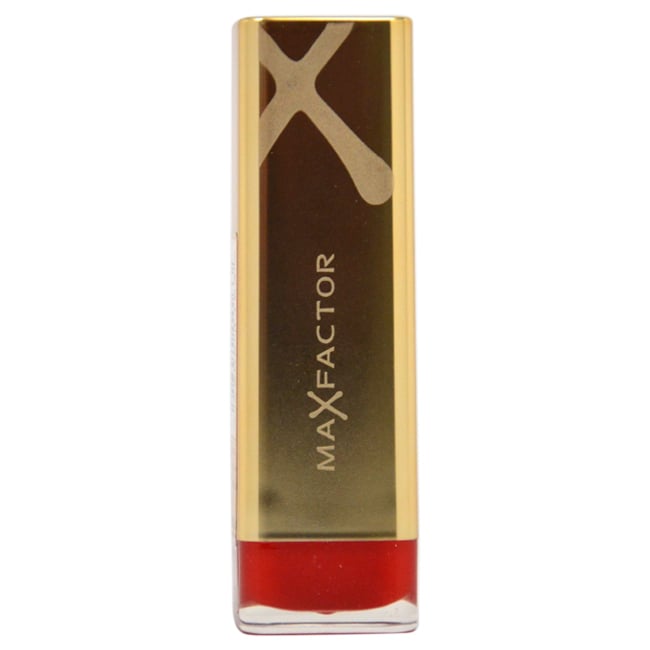 Contour Your Pout With Red Lipstick
Marilyn would layer up to five different hues of red on her pucker to create the illusion of a fuller pout, using darker shades in the corners fading to softer crimsons in the center. We know the legend was a fan of Max Factor lipsticks, because several of them were found in her makeup case (which was sold by Christie's in 1999 for a whopping $266,500). Re-create her sexy smile using a few of your favorite reds, including Max Factor Color Elixir Lipstick in Ruby Tuesday ($15).
03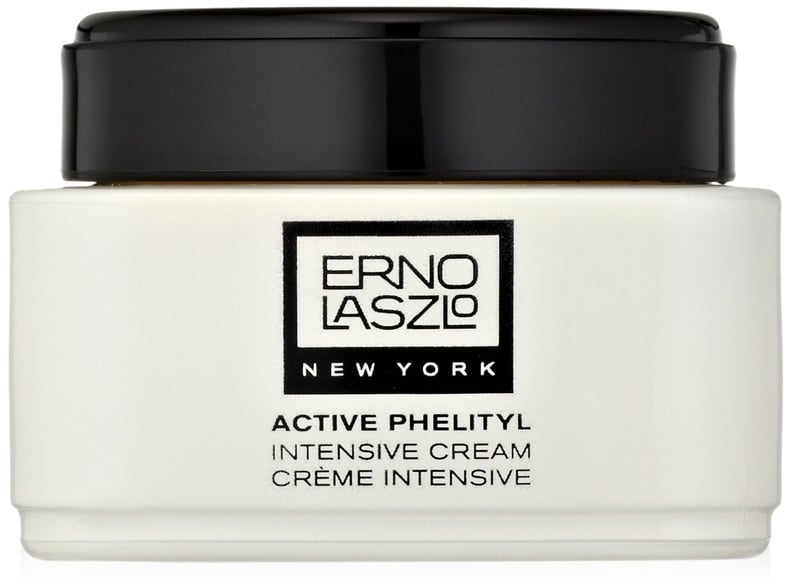 Layer Lots of Skin Care Products
Before the advent of highlighters and illuminators, actresses had to resort to crafty methods to get an onscreen glow. Marilyn used a cocktail of Erno Laszlo Active Phelityl Cream ($72), Vaseline, Nivea, and hormone cream. The thick layers of moisture gave her skin a dewy sheen, while the hormone cream caused growth of downy blond hairs on her face that she refused to remove — when the light hit them, her complexion looked even more radiant.
04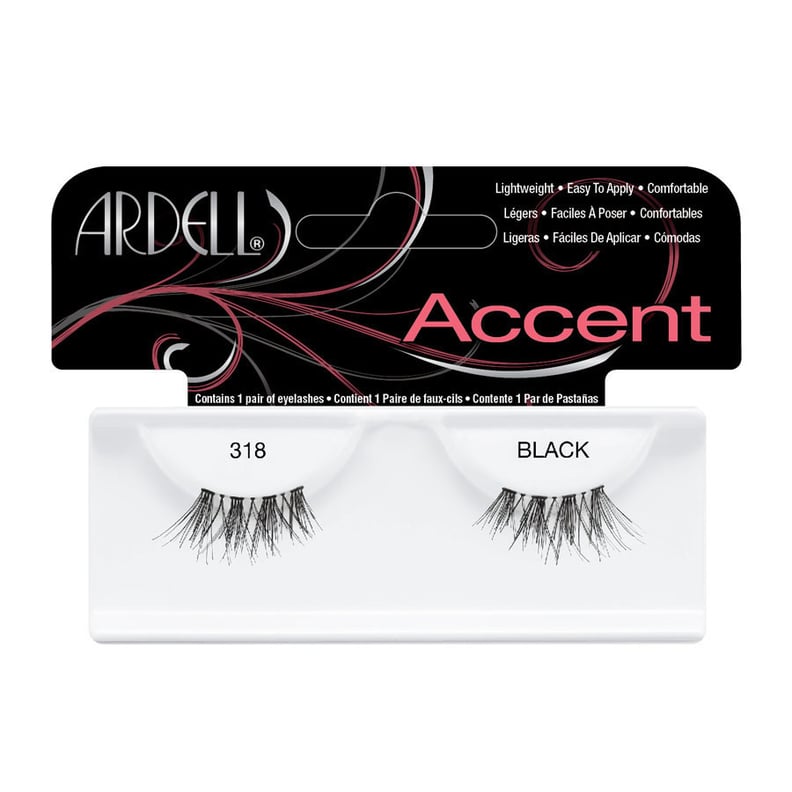 Wear Falsies
Marilyn's come-hither gaze was accented by false lashes, which she cut in half and applied only to the outer edges. We wouldn't be surprised if that pushed lash-makers to create half strips like these by Ardell ($3). To get bedroom eyes like Marilyn's, gently press down on the tips of your lashes as the glue sets. Instead of creating a bright-eyed look, the fluttery fringe will make you appear sultry and irresistible.
05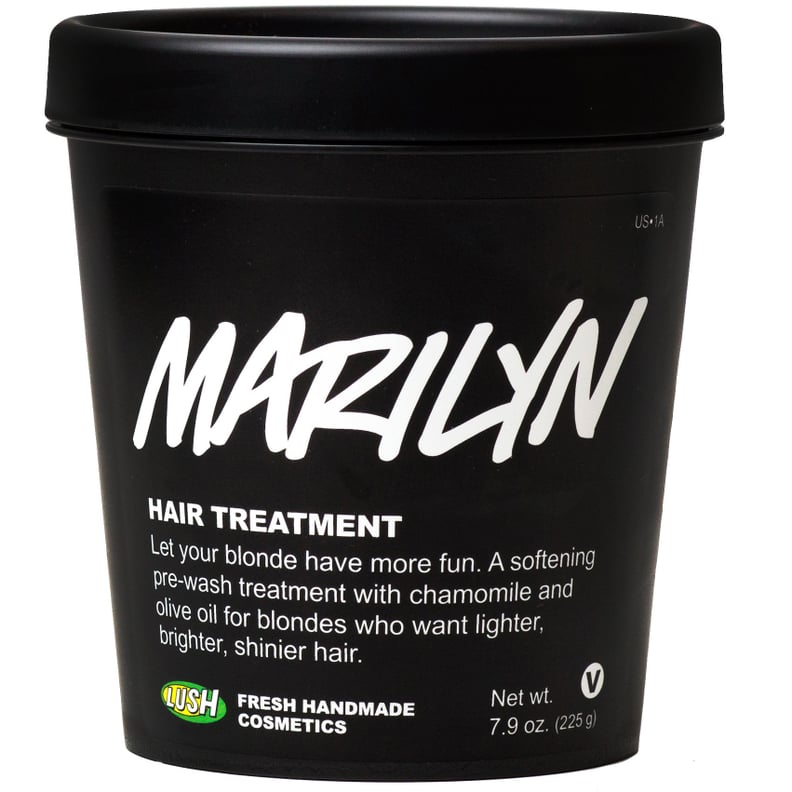 Be Obsessed With Your Blond
Marilyn transformed from a mousy brunette to a provocative platinum blonde over the course of her career. Stylists of the time used superharsh peroxide to get starlets to a flaxen shade, causing hair damage (and shorter, easier-to-maintain styles). Maintain your blond locks with a deep conditioning treatment like Lush's Marilyn ($23). It uses chamomile to brighten your strands and soothe your tender scalp.
06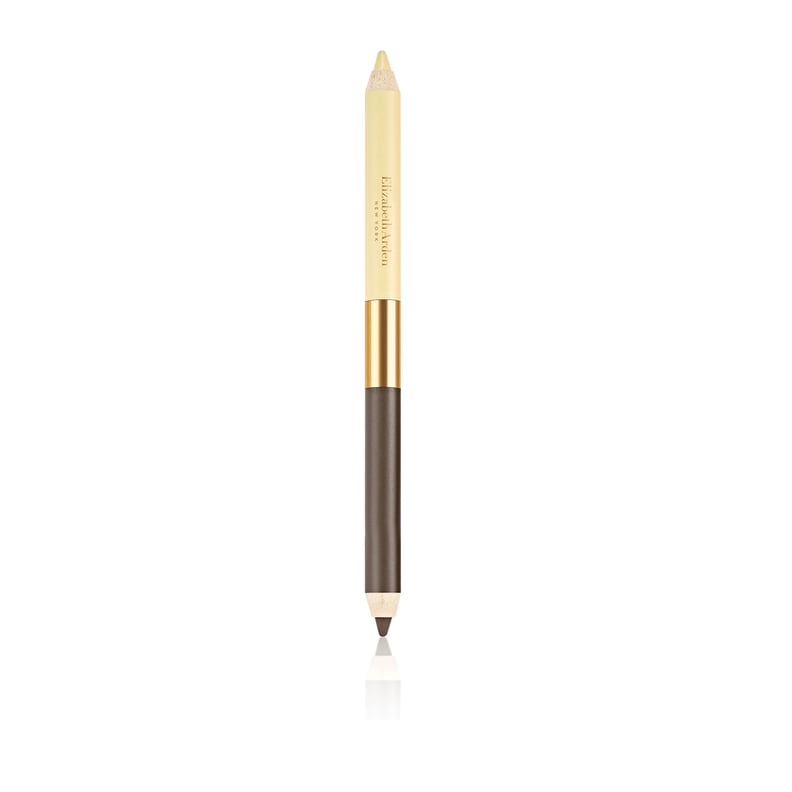 Wear 2 Shades of Eyeliner
To get Marilyn's signature cat eye, focus on your lower lid. If you look closely, you'll notice that she extended her liner out a few millimeters, mimicking a shadow of her false lashes. She typically used brown or black Elizabeth Arden pencils to create this wide-eyed look, then filled the gap between her upper and lower lids with a light color for a brightening effect. Try this at home using Elizabeth Arden Beautiful Color Define and Highlight Eyeliner Duo in Golden Sands ($23).
07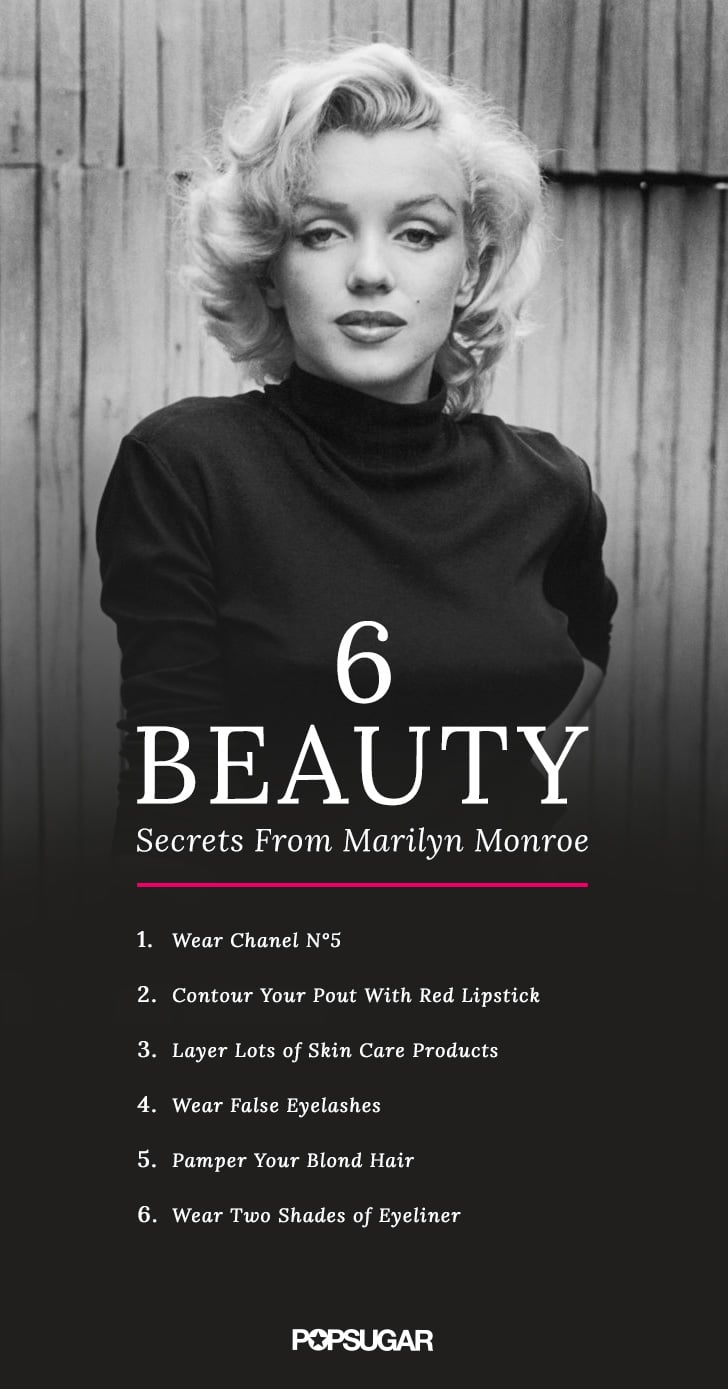 Pin It!