I Tried This Bestselling $8 Concealer, and It Made My Dark Circles Completely Disappear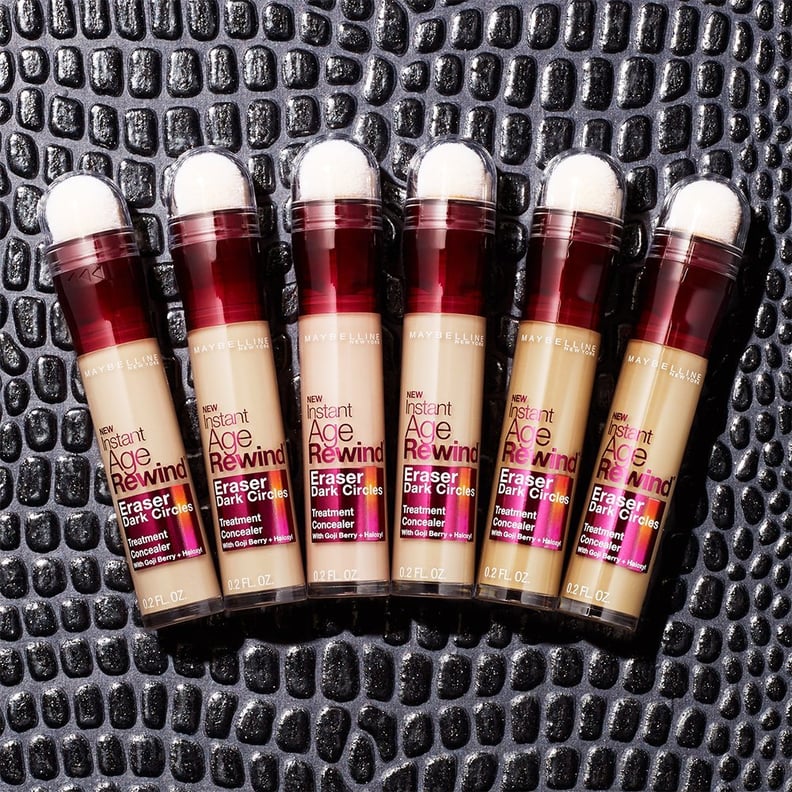 Maybelline
Maybelline
As POPSUGAR editors, we independently select and write about stuff we love and think you'll like too. If you buy a product we have recommended, we may receive affiliate commission, which in turn supports our work.
I have dark circles under my eyes that just won't go away. It doesn't matter if I'm well-rested or persistent with my skincare regimen, they're always there. For over a decade now, I have been on the hunt for the perfect concealer that will cover up those pesky bags. It's difficult to find a choice that isn't too thick and cakey. On the flip side, I don't want a greasy formula that makes my mascara rub off. At long last, I have finally found the ideal option.
You would never know I have rings under my eyes because they vanish instantly.
I tried this Maybelline Makeup Instant Age Rewind Concealer ($8) and immediately fell in love with it. This pick is a bestseller on Amazon, and for good reason. It has over 4,000 reviews on the site, and 60 percent of customers give it five stars — that's pretty impressive. So why does it work so well?
The superconcentrated formula is infused with goji berry to brighten and illuminate the under-eye area while it covers up your dark circles. The soft, spongy applicator allows the formula to glide on smoothly; the product is evenly distributed across your skin. After a couple swipes, I simply tap the concealer with my finger until it's fully blended. You would never know I have rings under my eyes because they vanish instantly.
If you still need more convincing, just go look at all the customer photos. I'm begging you to give this concealer a shot. As a total makeup snob, I find myself reaching for this choice every single day. It's like a full night of sleep in a bottle! So who is going to buy it? I promise you'll be happy you did.