Meghan Markle Does Facial Exercises to Get Her Glow! Her Esthetician Reveals How
The royal wedding is six months away, but the Meghan Markle Effect has already commenced. People want to know everything there is to know about the actress — especially when it comes to her beauty routine. Who could blame them? She looked positively radiant at the engagement announcement with her now-fiancé Prince Harry. Luckily for us, Meghan has left a few gems about her skincare habits in past press she's done for her hit show Suits.
In a 2015 interview with Birchbox, she revealed it's not a serum or cream that's keeps her skin smooth, but something totally unexpected. She said, "I do facial exercises from one of my favorite aestheticians, Nichola Joss, who basically has you sculpt your face from the inside out. I swear it works, as silly as you may feel. On the days I do it, my cheekbones and jawline are waaaay more sculpted. There's a reason she is in high demand around awards season when every actress wants to look A-plus."
She also mentioned Nichola in a 2014 Glamour story, praising her facials because, as she shared, she "literally massages your face from inside your mouth! Insane, right?" Insane indeed. We were so intrigued that we reached out to the London-based skincare expert, who has also worked with Jennifer Lopez, Natalie Dormer, and Kate Moss, to learn how to get that royal glow ourselves.
For those who are unfamiliar, what are the beauty benefits of a facial massage?
"The main benefits of daily massage on the face are removal of tension and stress in muscle tissue. [It] softens but strengthens the muscle fibers to give a more lifted structure to facial contours. Massage will also remove toxins, help to drain and eliminate puffiness fluid retention, and improve blood circulation. This will encourage a more nutritious, oxygenated blood flow to the skin cells and muscle tissue, which helps to improve regeneration and restoration of skin."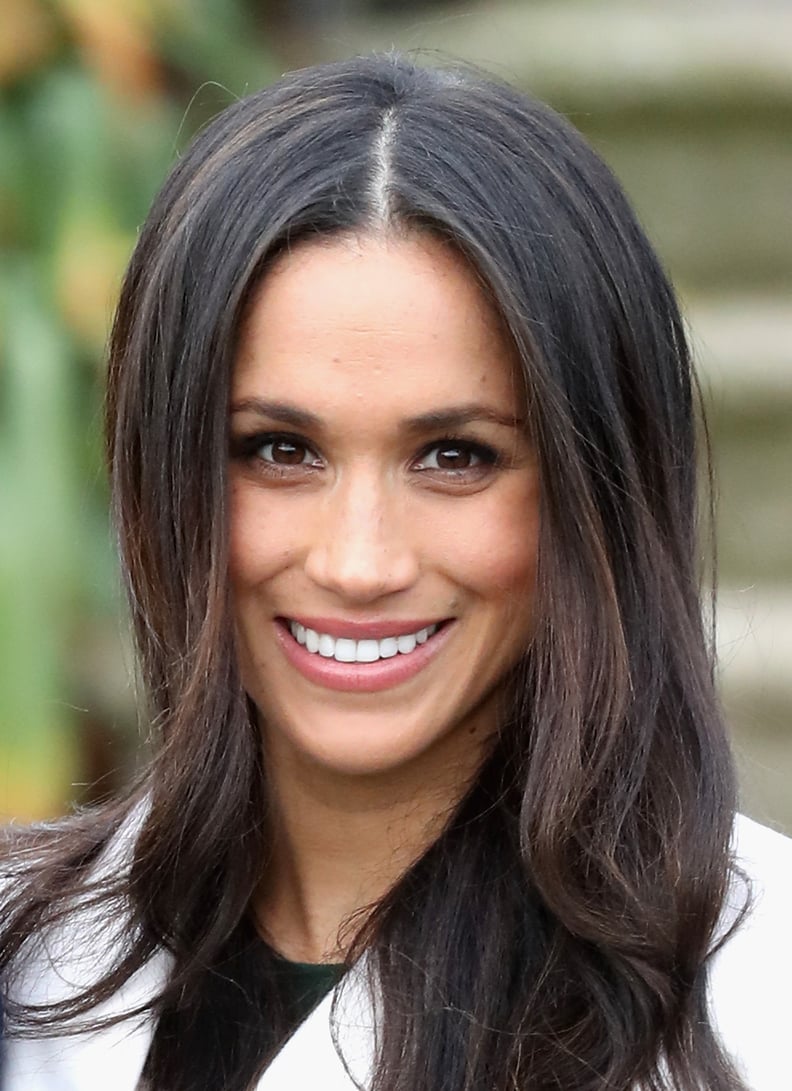 How does it work?
"The treatment starts with massage and this continues the whole way through. [I] cleanse and exfoliate the skin and massage a mask into the skin to warm up the muscles and feel for areas of tension and stress in the muscle tissue. Deep massage movements [use] pressure point and lymphatic drainage to sculpt, contour, and enhance the face. De-stressing muscle tissue allows it to become stronger and vibrant. Flushed with blood and nutrients. Continuous massage will improve the muscle health and volume and add needed radiance and vitality."
What results can you expect after one session?
"Radiant, plump, glowing skin for sure, and the added benefit of relaxed, bouncy, fuller muscles, and sculpted contours."
Is it possible to try on yourself at home? What tips would you suggest?
"Yes. Do facial massage every night at bedtime and using your favorite facial oil. Work from the center of your face outwards and upwards. The great thing is you can be really creative and play! Feel for tension points and use a little more pressure [to] really start to work out all the stress using fingertips and palms of hands. [Use] sweeping motions, circular fingertip motions, and knuckles for along the jaw line. Finish with sweeping across the chest area and down the sides of the neck."
There you have it — you can now DIY Meghan's #flawless skin. Or, you can opt to visit Nichola Joss herself at her London or New York locations. A session with Nichola starts at €250 (or about $298).