Meghan Markle's Makeup Artist Shares His Wedding Makeup Techniques and They're Surprisingly Simple
It might have been a couple of months since Prince Harry and Meghan Markle's royal wedding but we're still not done obsessing over the magical day and her goddess-like makeup. If you weren't already convinced to go back to basics with fresh, natural makeup after seeing her look, once you learn the simple technique her makeup artist used, you will want to try it out.
We recently learned that Meghan asked her longtime friend and makeup artist, Daniel Martin, to do her makeup via an adorable emoji text, and along with sharing that sweet story, he also let us in on a few other makeup secrets. Speaking with Good Morning America, Martin shared the technique he used to ensure Meghan's freckles showed through (which is always her number 1 request) as well as the very basic makeup techniques he used to create the elegant look. Keep reading to get all the tips and tricks you need to re-create the "lit from within" look at home. And fear not, Martin-and-Markle makeup collaboration fans, this isn't the last we'll seen of his skills because he says "I'll just be spending a little more time in London now."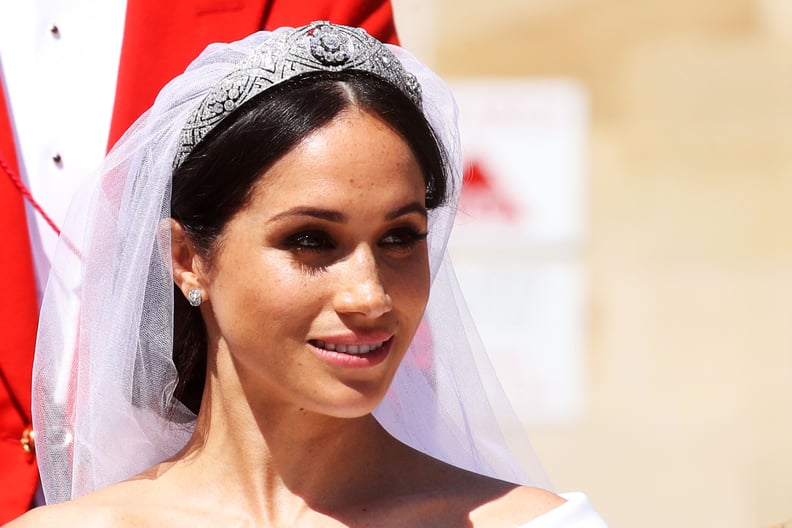 "Spot Treated" Foundation
Martin started by saying Meghan's makeup wasn't about trendy makeup. . . it was about her, and her being confident", which meant very natural and real skin.
When asked whether Meghan was wearing foundation and concealer, Martin replied saying yes, but he "spot treated it", meaning he only applied product to specific areas to "balance out any redness or uneven skin tone, and that was when you were able to see her freckles come through." Although he didn't let us in on the exact foundation he used, we know one of Meghan's favorites is the Armani Luminous Silk Foundation ($64), as it's oil-free but has a silky texture that isn't too heavy on the skin.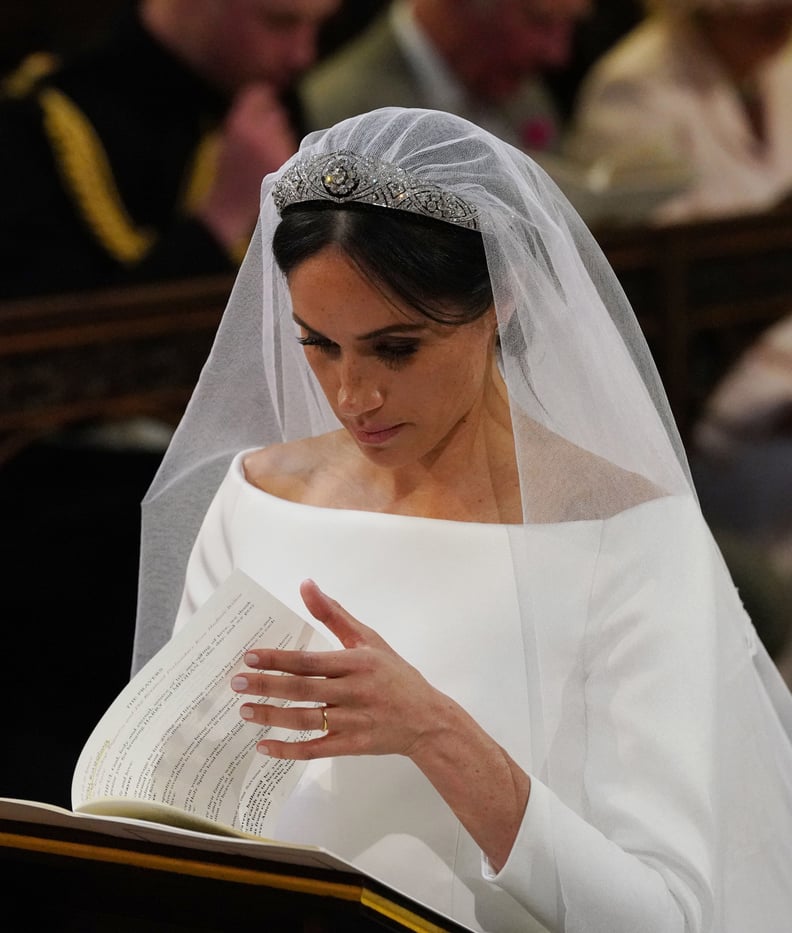 Eye Shadow Application
The Dior ambassador applied a chestnut brown eye shadow "to follow the shape of her eye", but you won't see any fancy brushes in his royal wedding makeup kit, because he used his finger. Proving that sometimes less is more, even when it comes to makeup tools. The Dior Eye Reviver Illuminating Neutrals Eye Palette ($62) is an easy palette to create a neutral smokey eye at home like Meghan's.
He then used a chocolate brown eyeliner to create definition. We love the Diorshow Pro Liner ($33) in brown, as it is easy to smudge to create natural looking definition, it will stay put through a wedding day that 29 million people watched. No biggie.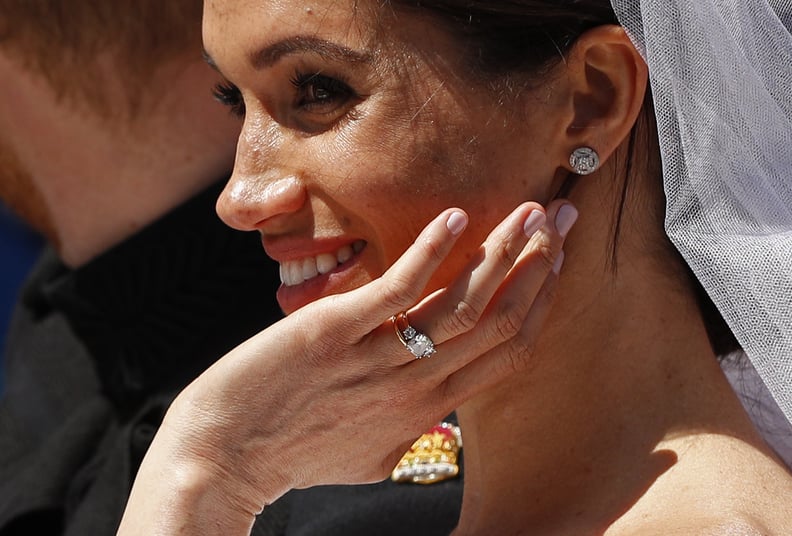 We Spy False Eye Lashes
Martin finished off the look with a few false lashes, but you wouldn't notice them. This is because he only applied the lashes on the outer edges of her lids to keep it very natural. We like the individual lashes from Ardell ($4) to add extra length and volume to the eyes without the dramatic effect of false lashes.