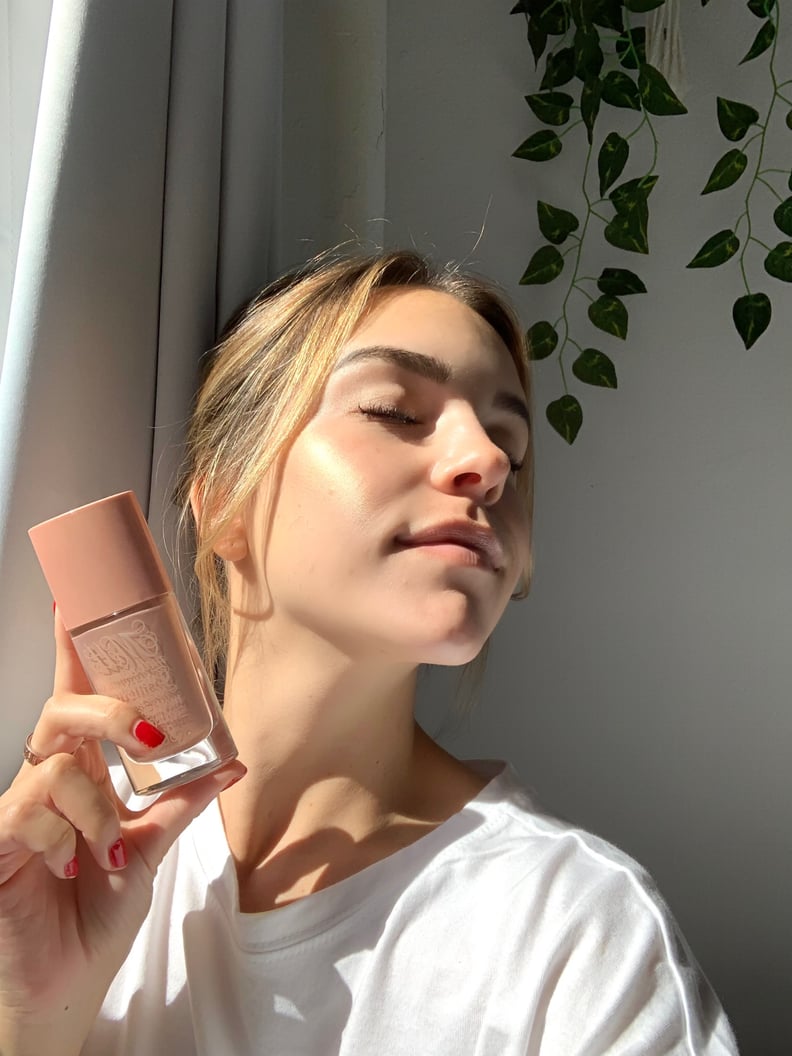 POPSUGAR Photography | Lauren Harano
POPSUGAR Photography | Lauren Harano
As POPSUGAR editors, we independently select and write about stuff we love and think you'll like too. If you buy a product we have recommended, we may receive affiliate commission, which in turn supports our work.
Melt Cosmetics recently launched its SexFoil Liquid Highlighter.
The liquid highlighter comes in four shimmery shades.
See how the highlighter shade Stargazer translated from day to night.
As someone who's limited their beauty routine during the pandemic, I wear minimal makeup during the day (if any at all), and when I do, I make sure it counts. With the transition to the new fall season, I've been looking for a way to hold onto the dewy summer glow without looking too . . . well, summery. Freckle pens, tanning oil, and dark bronzers were too much, but in my opinion, highlighter never goes out of style — no matter the month. So when I noticed that Melt Cosmetics had a new highlighter, I knew it was a sign.
There were a few reasons the SexFoil Liquid Highlighter instantly caught my eye. First, it's a liquid highlighter, which I've found to be easier to apply than its stick counterpart. Also, the shimmery finish looked too good to be true. Determined to find out just how good the SexFoil was, I put it to the test. Keep scrolling to see how it went.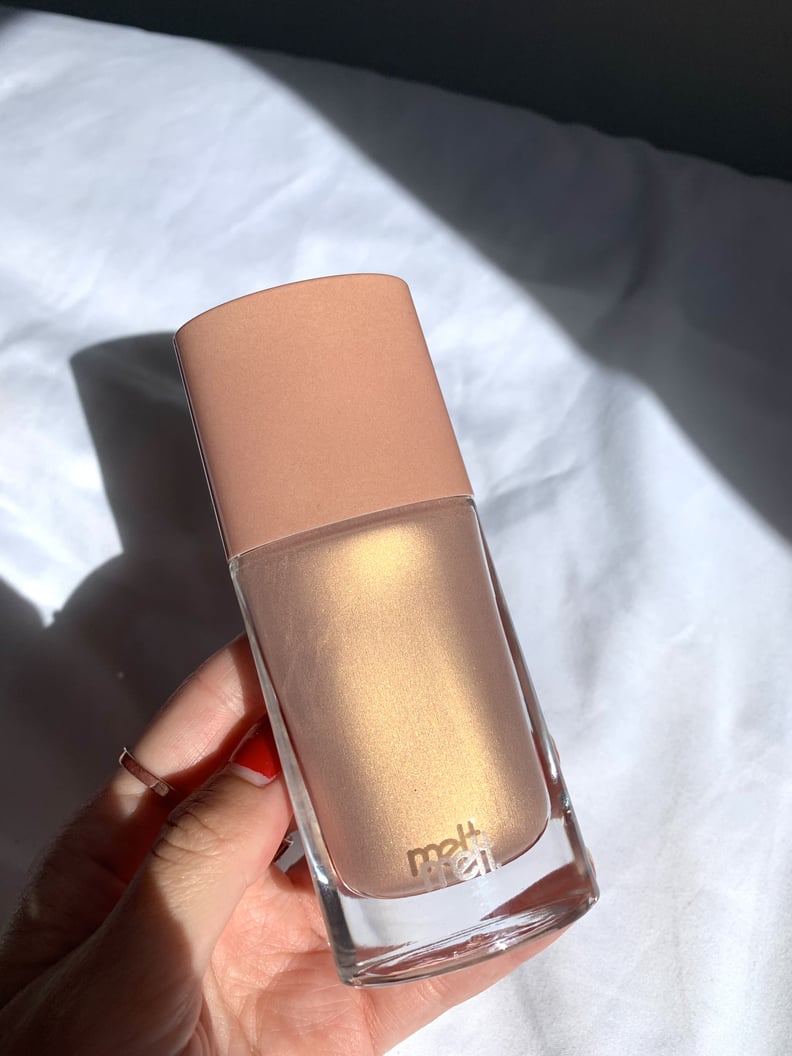 The packaging alone really sold me — it's perfect for my vanity, which means I was hooked before I even tried the product. While there are four shades total in the highlight collection, I got the Stargazer shade and loved how it looked in the sun. It has a bit darker hue to it than it does online, but since I regularly self-tan, it was for the best.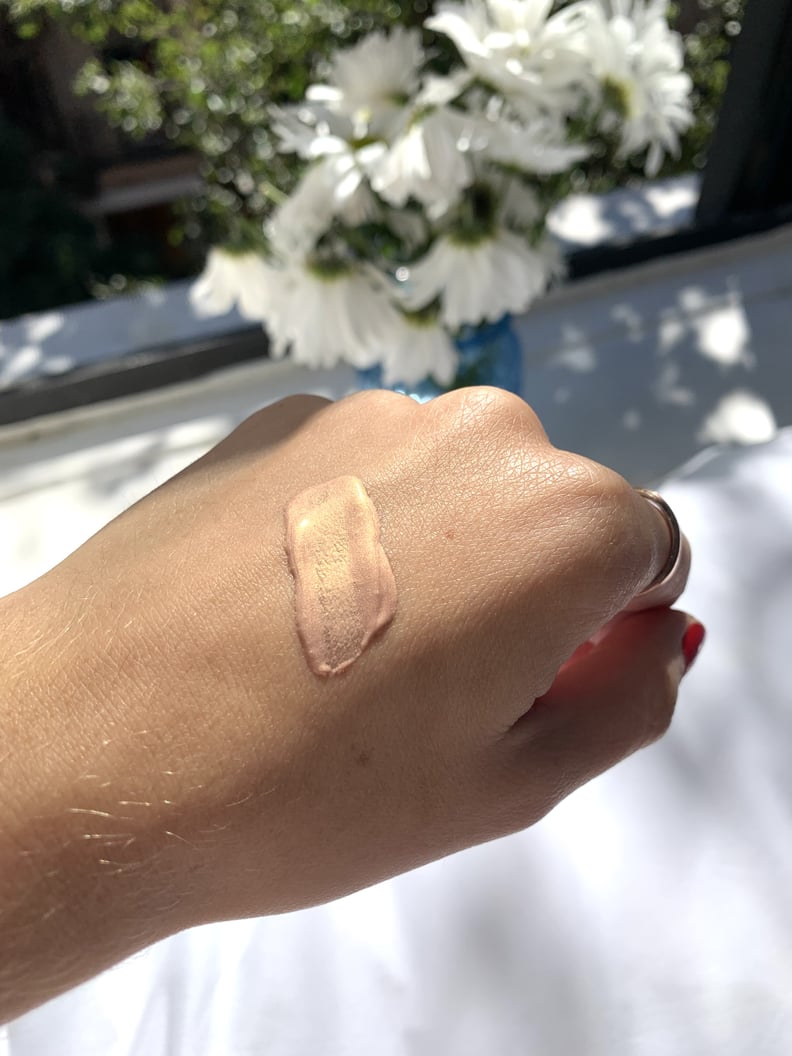 The shade matched my skin tone, and the product applied really well. Even better, one pump goes a long way, so be sure to put it on something (like your hand or a brush) before applying it to your face. The texture is a little more watery than I expected, but overall it has a nice consistency.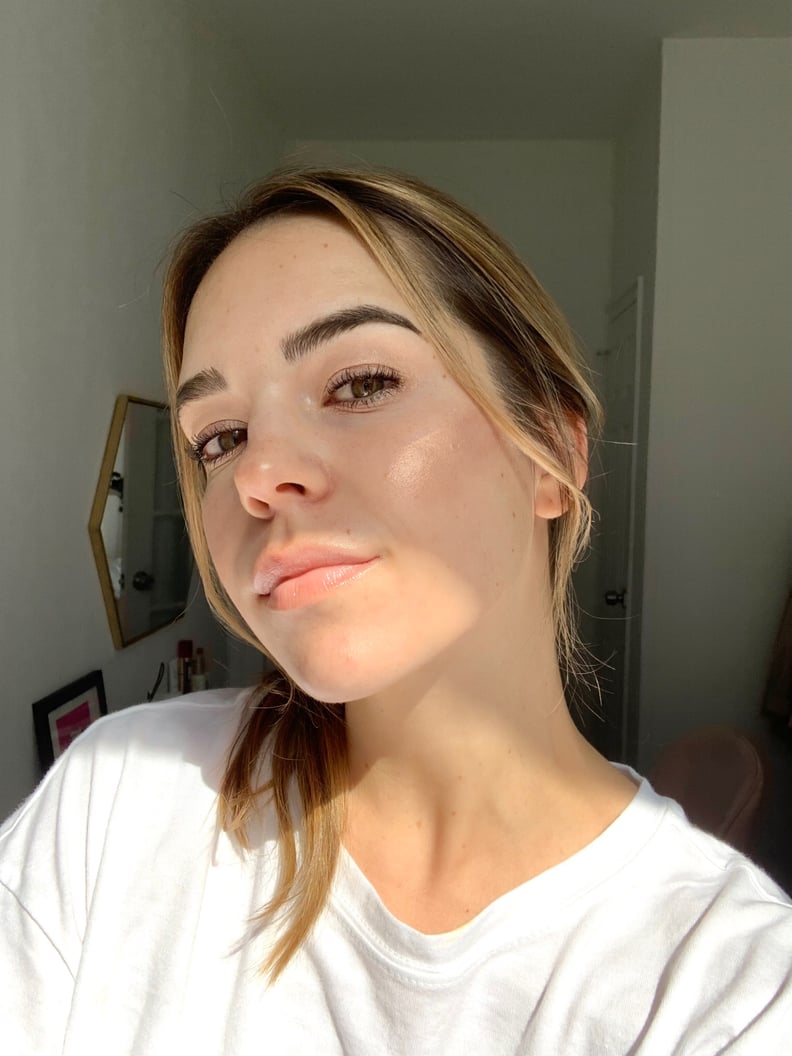 I swiped the highlighter on both cheeks and waited to blend it. I usually wear foundation when I wear highlighter, but I decided to skip it this time. The product went on really well, but I would recommend letting it set for a minute or two before adding more makeup to your face.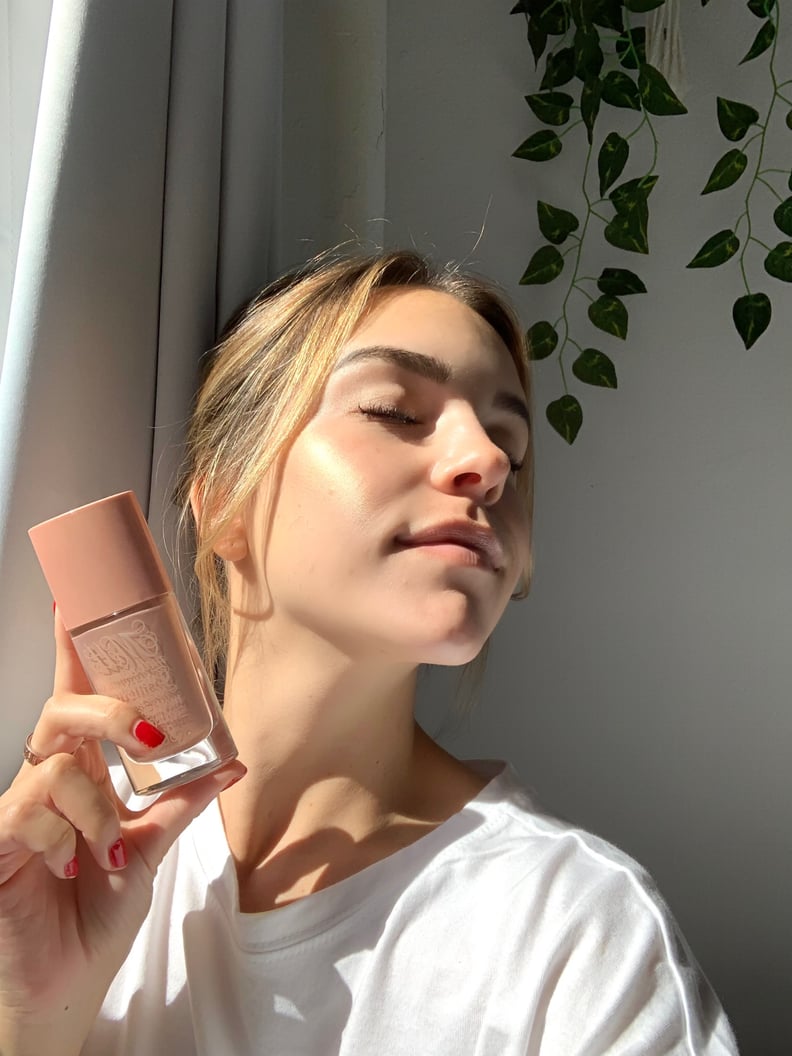 Once I blended out the highlighter, I noticed the natural glow it gave my skin. I used my fingers to dab it into my skin and loved the results. While the highlighter was pretty bright compared to the other one I used to use, it elevated my cheekbones and even gave them a slight contour.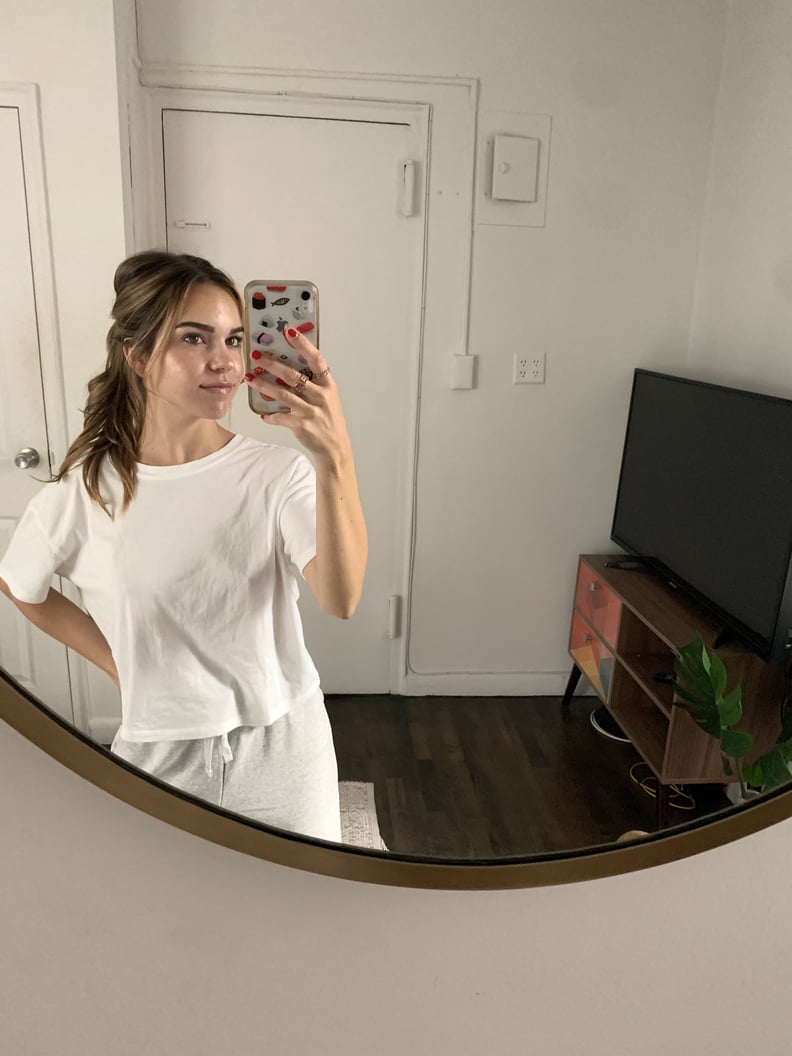 I tried on this product in the morning, and it definitely upped my sweat outfit. The thing I loved most was that the pigment wasn't too much, and it added just enough to make me look a bit more dewy and presentable on my Zoom calls.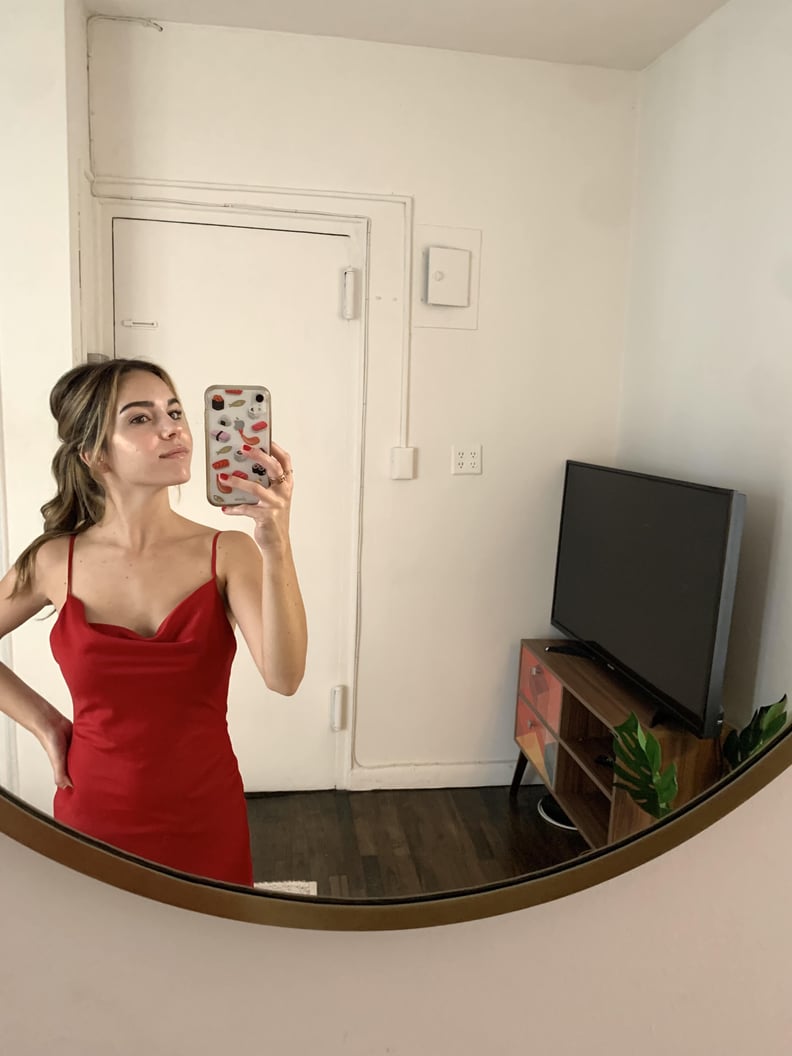 From day to night, the SexFoil had lasting power. After swapping my sweats for a dress (hello, date night), I didn't need to reapply. As I mentioned earlier, a little goes a long way, so be sure to not overdo it. Since it was my first time trying the formula, I originally put on a little more than I bargained for, but now I know less is more.
The overall finish is really tasteful, and it blends in well to both skin and on top of foundation. If you're looking for a product that'll make you glow all year long, add the Melt Cosmetics SexFoil Liquid Highlighter ($39) to your beauty routine ASAP.
Rating:
★★★☆