I Made My Husband Try This CBD Bath Bomb, and Here's What Happened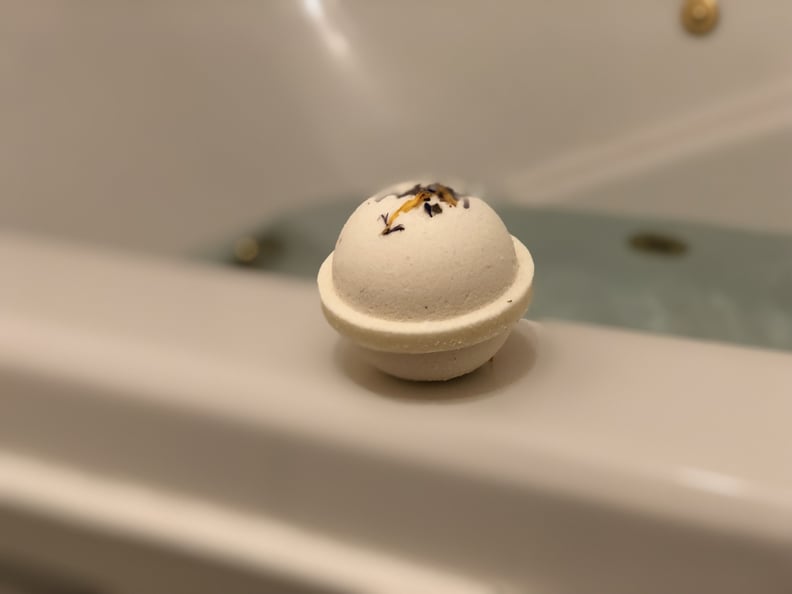 POPSUGAR Photography | Maggie Panos
POPSUGAR Photography | Maggie Panos
As POPSUGAR editors, we independently select and write about stuff we love and think you'll like too. If you buy a product we have recommended, we may receive affiliate commission, which in turn supports our work.
Mercury is in retrograde until Dec. 6, which means you might be desperately in need of a little TLC. While we're busy blaming the planetary shift for all of life's little inconveniences — Car broke down? Mercury. Fight with your best friend? Mercury. Laptop acting up? MERCURY! — there's a limited-edition bath bomb that might help soothe your worries.
Life Elements has released the Mercury Retrograde Bath Bomb ($26), a special addition to the brand's existing collection of CBD bath bombs. While their products usually range from 50 mg to 200 mg of CBD, the Mercury Retrograde Bath Bomb contains a whopping 250 mg, meant to reduce muscle soreness and inflammation, curtail stress, and potentially lessen the effects of eczema and psoriasis.
While CBD-infused products have been proven to help with anxiety and provide pain relief, it's just not my thing. My husband, however, was all too happy to hop in the tub to test out this bad boy. He had never used a bath bomb before (amateur) and didn't really know how it worked. I let him toss it in the steaming water, because I'm generous like that.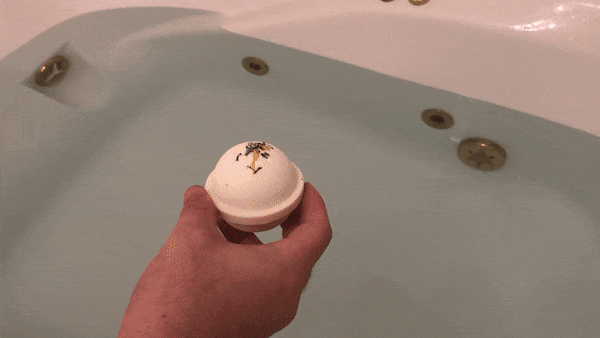 In addition to the baking soda and citric acid that create fizziness, the bomb itself is crafted with grapeseed and olive oils, arnica, eucalyptus, witch hazel, and, in a Biblical twist, frankincense and myrrh. None of these details actually mattered to my husband, who has suffered from chronic back pain since his days playing football and lacrosse in high school. He's not typically a "bath guy," but after 25 minutes in the CBD-packed tub, he swore his muscles felt calm — and so did his mind.
Before he hopped in for a soak, he had been stressing about everything we had to do before we flew home for Thanksgiving the next day. The anxiety of packing, cleaning up the house, and lining up care for our animals was wearing on him. And then . . . it just wasn't. He slept really well that night, and though I'm not a fan of the dried flowers left all over my tub, I am a huge fan of a calm, cool, collected spouse.
Any cannabis products referenced above are not intended to diagnose, treat, cure, or prevent any disease. The writer is not a medical doctor, and their experience is based on personal use, the results of which may not be typical or intended. The legality of cannabis products varies by state, and readers are encouraged to check their local laws before purchasing and using cannabis products. Nothing in this article should be construed as advice regarding the legal status of cannabis products. Any views expressed in this article by a third-party sponsor are those of such sponsor, and do not necessarily represent the views of POPSUGAR.