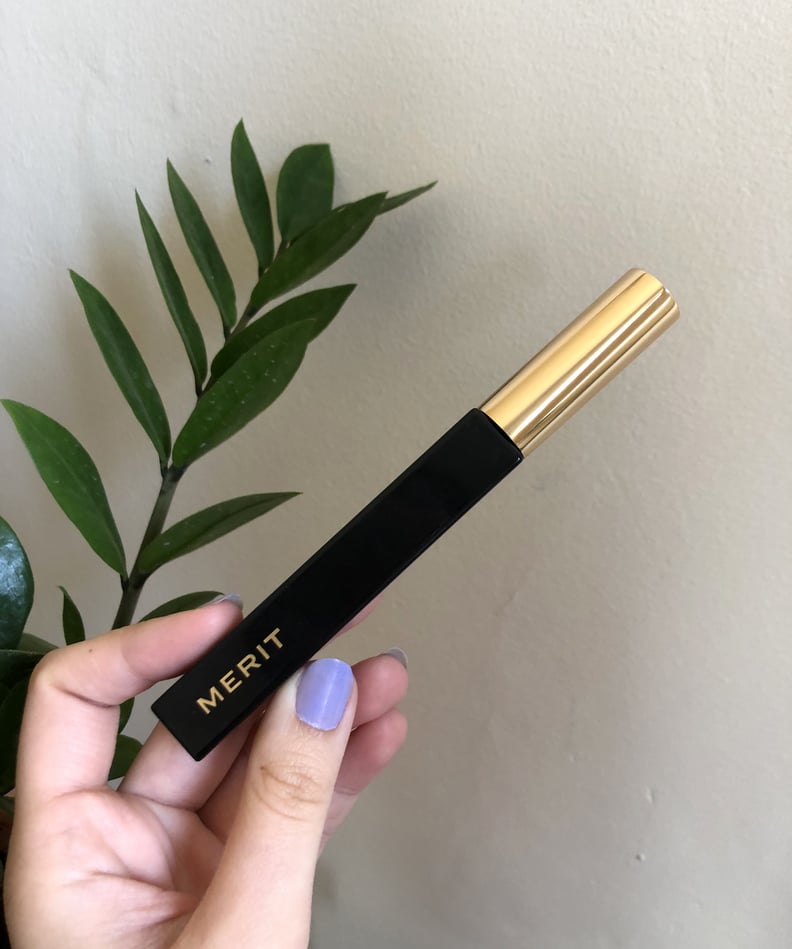 POPSUGAR Photography | Jessica Harrington
POPSUGAR Photography | Jessica Harrington
As POPSUGAR editors, we independently select and write about stuff we love and think you'll like too. If you buy a product we have recommended, we may receive affiliate commission, which in turn supports our work.
Before Merit even launched, I was seeing its products all over my Instagram. Between the chic ads (which are expertly targeted, I might add) and my industry friends, seemingly everyone was talking about the brand. When my own set of samples showed up at my door — or, mailbox, rather — I was very curious to see if they would live up to the hype, and after swatching and applying every product, I can confirm without a doubt they do.
As a whole, Merit makes some amazing products, but like any brand, a few stand out above the rest. For me, it was the Shade Slick Tinted Lip Oil ($24) in Au Naturel and the Clean Lash Lengthening Mascara ($26). I feel the same way about these two products as I assume most parents do about their children — I can't possibly pick a favorite (but if I had to, it'd be the mascara).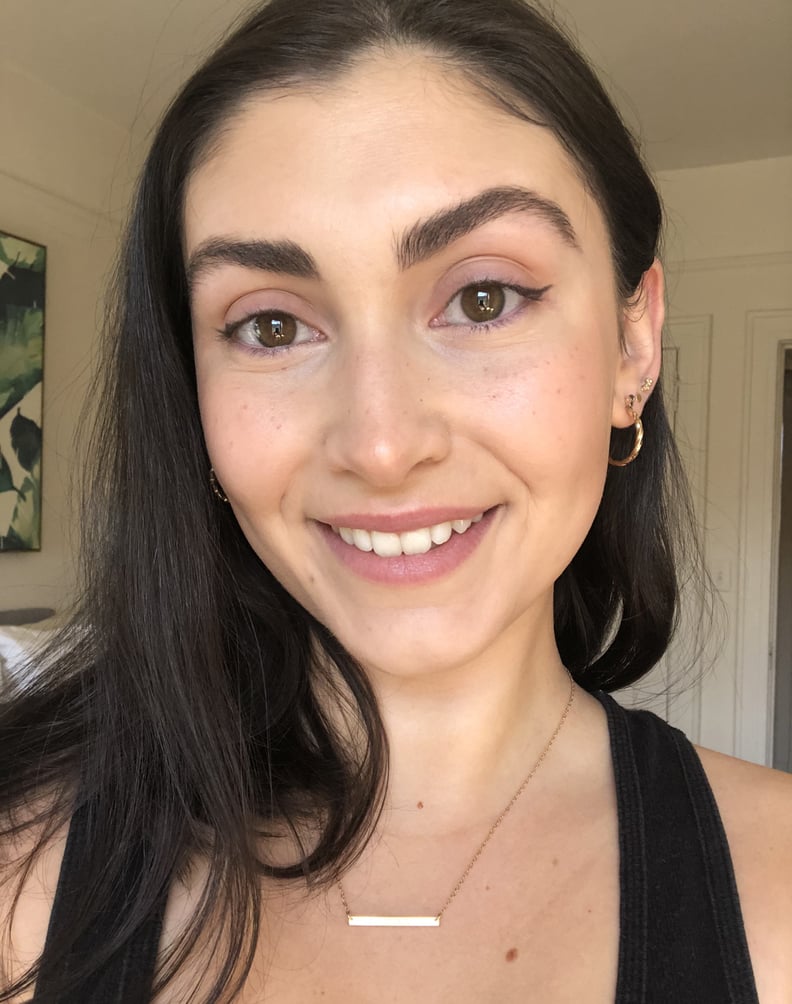 My Lashes Without Merit's The Clean Lash Lengthening Mascara
Considering that I test countless makeup products every single week, it's easy for a product that's just OK to get lost in the shuffle, but The Clean Lash Lengthening Mascara grabbed my attention as soon as I picked it up. Now it's one of my new favorites. It's a simple, everyday mascara that curls and lengthens without making your lashes look clumpy, thanks to tubing film-formers and rice bran wax. The brush is just as amazing as the formula itself — it's thin and completely straight but packed with bristles to grab each individual lash and coat it in pigment. Because of its skinny shape, you can use it on your bottom lash line without making a mess.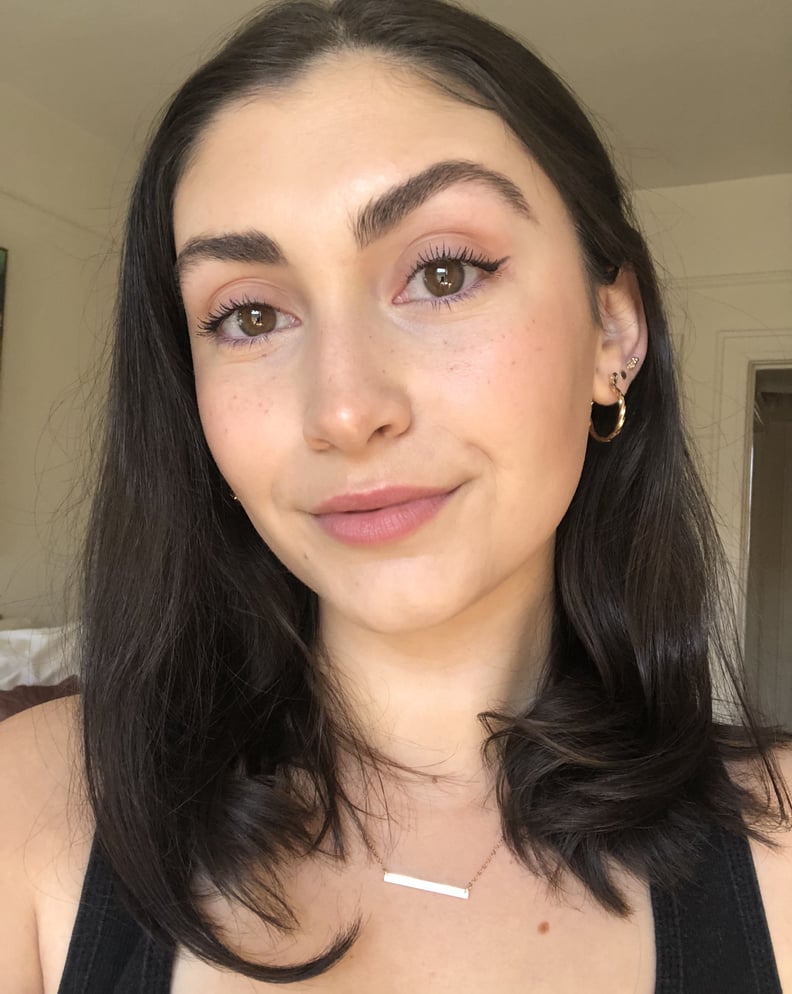 My Lashes With Merit's The Clean Lash Lengthening Mascara
The mascara also promises to last all day despite not being waterproof, but I was a bit skeptical about this claim. For me, very few mascaras that say "no smudging" actually deliver, but I let the results of The Clean Lash Lengthening Mascara after an 11-hour day speak for themselves. And yep, this mascara truly does not smudge. (Judging by the comments on Sephora, I wasn't the only one impressed by this feat.)
My lashes are naturally pretty straight, and The Clean Lash Lengthening Mascara ($26) keeps them curled (without actually using an eyelash curler) and feathery looking all day. The look can best be described as my natural lashes but better, with a little extra drama, which I love.
Rating:
★★★★★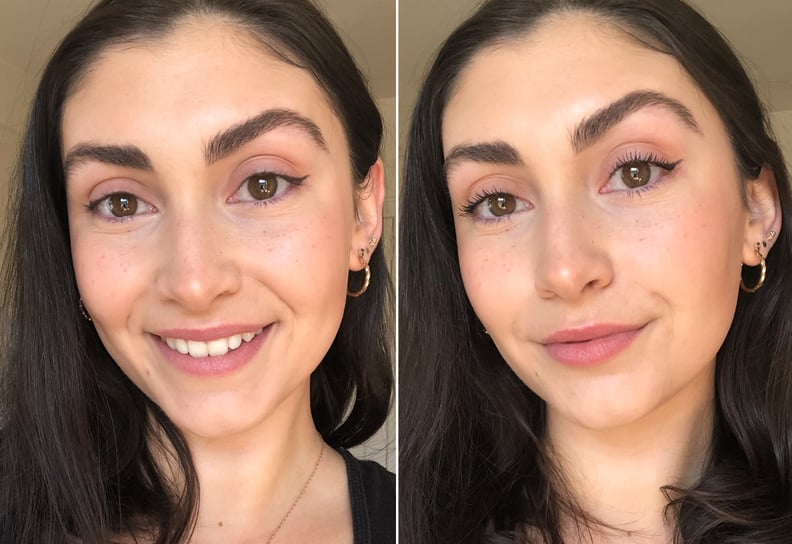 Before and After Using Merit's The Clean Lash Lengthening Mascara