King Neptune Would Be Jealous of These Majestic Mermaid Flower Crowns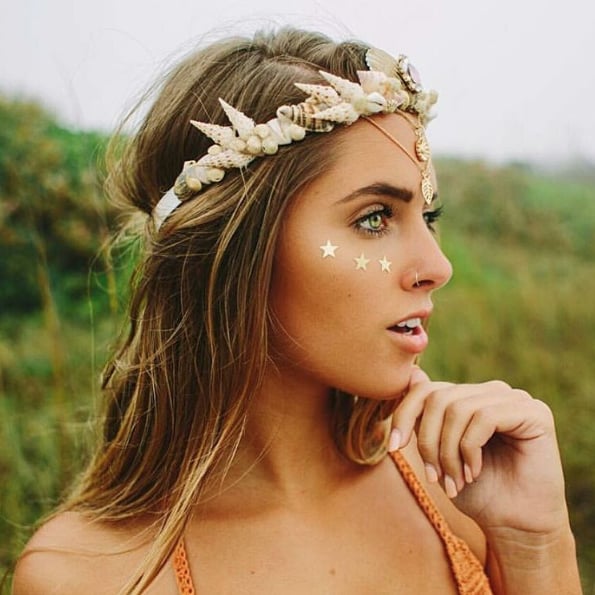 Ariel of The Little Mermaid and Daryl Hannah in Splash are two of our ultimate sources of beauty inspiration. Any product with even the slightest sea-siren vibe gets added to our stash. So when we happened upon these shell-encrusted crowns on Instagram, we waggled our flippers did a little happy dance.
Chelsea Shiels of Melbourne, Australia, handcrafts every single one of these majestic toppers herself. In addition to shells, she utilizes crystals, beads, and chains to make one-of-a-kind, showstopping hair accessories. Luckily, you don't have to be Down Under to shop her assortment — she sells nearly all of her magical wares in her Etsy shop.
While these headpieces would make an outstanding style statement at a musical festival, they'd be a dreamy addition to any beach bride's look. Can't you just imagine the crystals on an all-white crown catching the light as the sun sets surfside? Read on to see a selection of some of her most dazzling designs.