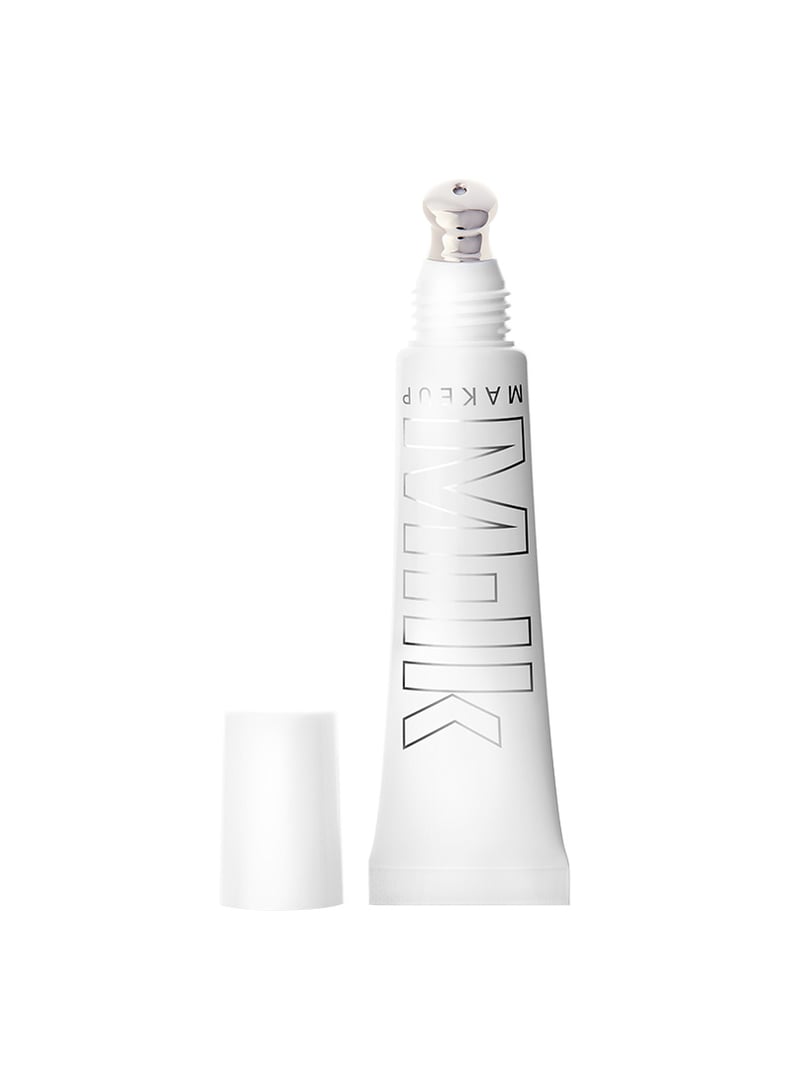 As POPSUGAR editors, we independently select and write about stuff we love and think you'll like too. If you buy a product we have recommended, we may receive affiliate commission, which in turn supports our work.
It's sticky, tacky, and gooey and only looks good on people with already gorgeous lips — this is how I'd describe lip gloss. Don't get me wrong, I've always thought the high-shine look is gorgeous in magazines and Instagram posts, but on me, I thought it drew attention to the hyperpigmentation on the outer border of my lips.
I felt that way until I tried Milk Makeup's new Kush Lip Glaze ($18). With its squeezable tube, it looked more like a toothpaste than a lip gloss, but then I twisted its cap off and gently ran the a lime green goop along my lips. Even though it's called a glaze (which totally made me think of a glazed doughnut, so I was convinced it would be sticky), it created a shine on my lips that wasn't too reflective and did not draw attention to the darker areas on my lips. It only made them look pillowy, soft, and moisturized.
Cushy finish aside, I loved how the formula hydrated my chapped lips (that's thanks to every hyper-moisturizing and soothing emollient packed into it, like avocado oil and cocoa butter). It contains hemp-derived cannabis oil (not to be confused with CBD oil), which has zero psychoactive properties and actually smooths and conditions lips. Nice.
Milk Makeup's Kush Lip Glaze is available now on Milk's website, so your lips can look cool without feeling like you'd just doused them in a sugary, syrupy pastry.